2023 Guide to the Best Online Colleges for a Master's in Nutrition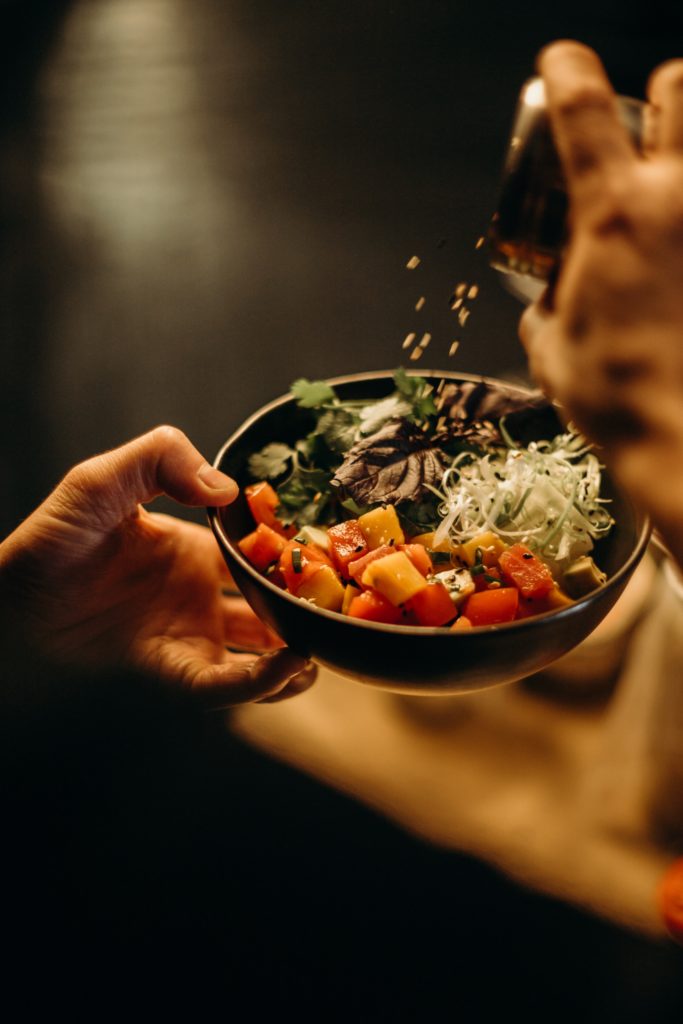 Pursuing a Master's degree in Nutrition can be a great way to advance your career and gain specialized knowledge in the field. But with so many online Master's in Nutrition programs, it can be hard to choose the right one. That's why we've created this guide to help you find the best online college for your Master's in Nutrition. We'll provide an overview of the top programs, discuss their unique features and benefits, and review what you need to know when selecting an online college for your Master's degree. With this guide, you'll have all the information you need to make an informed decision about which online college is right for you.
Best Online Colleges for a Master's in Nutrition
When you set your sights on obtaining a master's degree in nutrition, you have many available schools. Attending an online college is one of the best ways to help you stay on your career path and fit into a busy lifestyle. There are many online masters nutrition programs from which you can choose.
Understanding what specialties they offer, accreditations, financial aid, and many other factors associated with choosing a school are essential to your success in earning your new degree. We highly encourage you to assess each prospective school to ensure that you meet all of their admission requirements and that they offer the program specialties that you're interested in obtaining.
Remember to compare costs and ensure you're picking a great online school that fits your budget. Some schools may offer financial aid packages that can make them more affordable for your budget. Looking into federal student aid first is also a great option to adequately compare the top online schools based on their tuition fees after student aid kicks in.
Specializations for Online Master's in Nutrition Programs
Obtaining a master's degree at one of the many online colleges that offer this program is a great way to position yourself for various careers specific to the nutrition industry. However, focusing on some degree specialties will help you to narrow down better and gain more knowledge on a particular subject area that you find extremely interesting and want to pursue going into the future.
Some of the most common specialty areas offered by online nutrition programs for a master's degree include the following:
Clinical Nutrition
This specialty focuses on integrating nutritional and medical knowledge to develop a plan of application for medical nutrition therapy, counseling, or specialized nutrition supplements for patients.
Public Policy
Those who opt for specializing in public policy will be responsible for both integrating and applying various knowledge of biochemistry, physiology, human nutrition, behavioral sciences, social sciences, and food systems. These individuals will develop plans to help promote improving the health and well-being of specific populations through nutritional intervention and promotional strategies.
Community Nutrition and Wellness
Those specializing in community nutrition and wellness will help individuals and specific groups develop healthier eating habits to enhance their fitness and prevent diseases.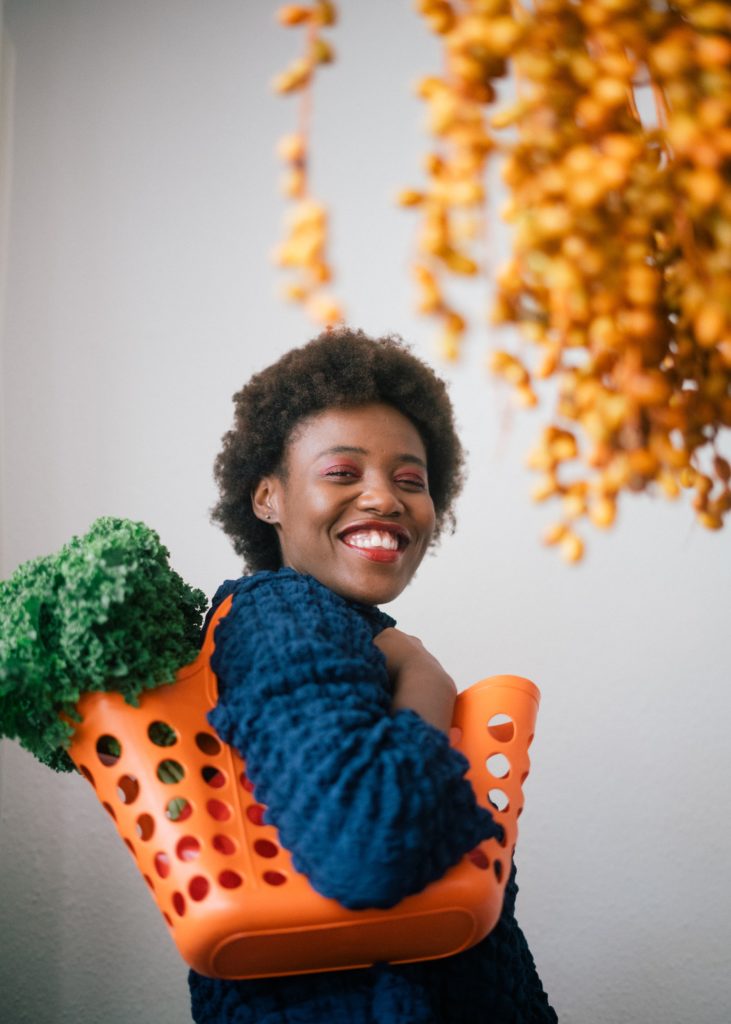 Global Health and Nutrition
Suppose you choose to specialize in global health and nutrition. In that case, you'll work to understand the relationship between nutrition and human growth, economic development, humanitarian crises, infectious diseases, and more.
Sports Nutrition
Specializing in sports nutrition will allow you to design specific nutrition programs to meet the unique needs of individual athletes.
Nutrition Science
You'll study the relationship between human health, food, and dieting in this specialty. You'll also work to understand what the body requires to achieve and maintain optimal health.
Obesity and Eating Disorders
With this specialty, you'll dive into how obesity and eating disorders are associated with other severe physical and mental health consequences. You'll work with individuals to create a better nutritional plan for their overall enhanced well-being and health.
Dietetic Practice
In this specialty, you'll zero in on the specific dieting habits of individuals or groups and use your nutrition knowledge to create healthy eating plans and practices.
Nutrition Education
Endeavoring in nutrition education will open you up to many opportunities to assist professors, schools, and parenting groups with specific nutritional advice unique to their situations.
Biochemistry
This specialty puts a lot of emphasis on studying nutrients and their metabolic functions in the human body. Those who choose this specialty tend to end up in more of the medical, dentistry, or other allied health professions.
It's important to remember that most online schools that offer master's degrees in nutrition don't require you to partake in any specialty program. However, realize that some schools may zero in on specific specialties for all of their master's degrees in nutrition. It's crucial to be mindful of each school's program to ensure you're ultimately choosing one that offers the general degree you're looking to achieve or the specialty programs that interest you.
Career and Salary Information for Online Master's in Nutrition Programs
When you pursue one of the online master's in nutrition programs available at various online colleges, you'll open yourself up to many career opportunities. The typical salary will range dramatically depending on the particular nutrition job you decide to take. On average, the base salary for those with a Master's of Science Nutrition Degree is $61,000 a year, according to Payscale.
Here is a list of common industries that employ nutritionists and dietitians, along with the hourly and annual mean wages.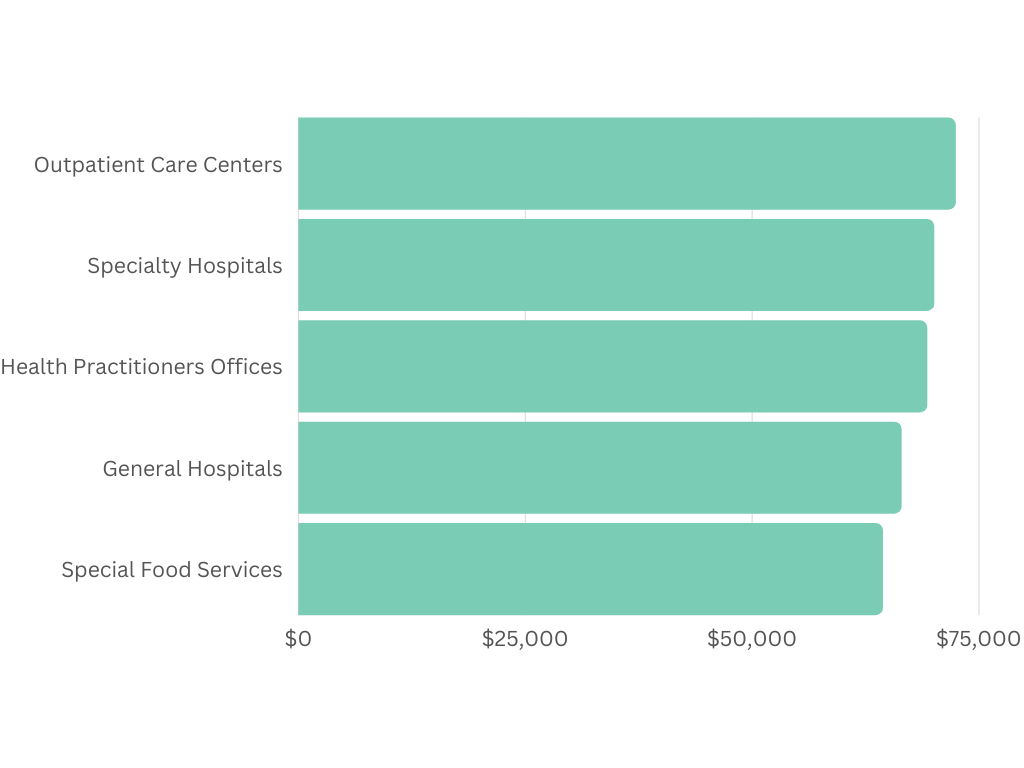 It's imperative to remember that the actual salary you're going to make in the future will vary depending on several factors. These include your geographical location, job title, the company you work for, your accreditations, and so forth.
Curriculum and Courses for Online Master's in Nutrition Programs
Most online colleges require you to earn between 30 and 36 credits to receive your online Master's in Nutrition degree. For the average person, this will take around two years to complete. However, some online colleges do offer accelerated online Master's in Nutrition programs where you can earn all the credits necessary in a single year.
When you take a look at the necessary core curriculum for the majority of online Master's in Nutrition programs, you'll discover that some key courses are common. These include all of the following:
Nutrition Research
Nutritional Program Design
Disease Prevention Through Nutrition
Behavioral Changes in Health
Nutritional Biochemistry
Exercise Physiology
Nutrition in Life Cycle
Community Nutrition and Policy
Health and Nutrition Ethics
Nutrition Theory
It's crucial to realize that each online program will vary from the next. Your core curriculum may be more specialized based on a particular school's nutritional degree program. It can be beneficial to check the introductory page of the online school's website to determine what they consider their core curriculum course to be. As you narrow down your areas of interest and career goals, you will likely have a better feel for your ideal online college.
Admissions Requirements for Online Master's in Nutrition Programs
If you want to partake in one of the many online Master's in Nutrition programs online, you'll need to meet a few minimum admission requirements to be accepted. First and foremost, you'll need to possess a bachelor's degree, which is the degree level, before obtaining a master's degree. Most online colleges will not restrict the specific type of bachelor's degree that you can have.
For example, you may hold a bachelor's degree in health sciences and still be accepted to any of the many online Master's of Nutrition programs. You don't need a specific bachelor's degree in nutritional science to meet the minimum admission requirements for most online schools.
Course Prerequisites
Apart from having your bachelor's degree, most programs will require you to complete prerequisite coursework before being accepted to their online Master's in Nutrition programs. These may include courses on human anatomy, physiology, chemistry, physics, biochemistry, analytical chemistry, and even nutrition. Some online schools offering nutritional programs may require you to have a minimum GPA in all your nutrition prerequisite courses before being eligible for acceptance into their master's degree programs.
GRE Minimum Score Requirements
Lastly, some schools may require that you submit GRE scores and meet minimum score standards. Known as the Graduate Record Examination, this standardized test evaluates the tester's skills in various areas considered critical for educational success in graduate programs.
It's always a great idea to check the individual admission requirements for the school that you're considering applying to before doing so. This will ensure that you will be an eligible candidate for their nutrition degree programs.
Accreditation for Online Colleges with a Master's in Nutrition
When getting the most out of your online master's degree, you want to ensure that you choose a regionally accredited college. This accreditation is awarded to specific colleges and universities that have undergone an extensive review process and have been deemed to meet particular standards. Each school will display its accreditation status on its website. You can also use the Database of Accredited Postsecondary Institutions and Programs to determine the accreditation.
Not only does your degree hold more weight when it comes from a regionally accredited university, but choosing this type of university will also impact several other aspects of your educational programs. Accredited universities will have course credits that can easily transfer to other colleges.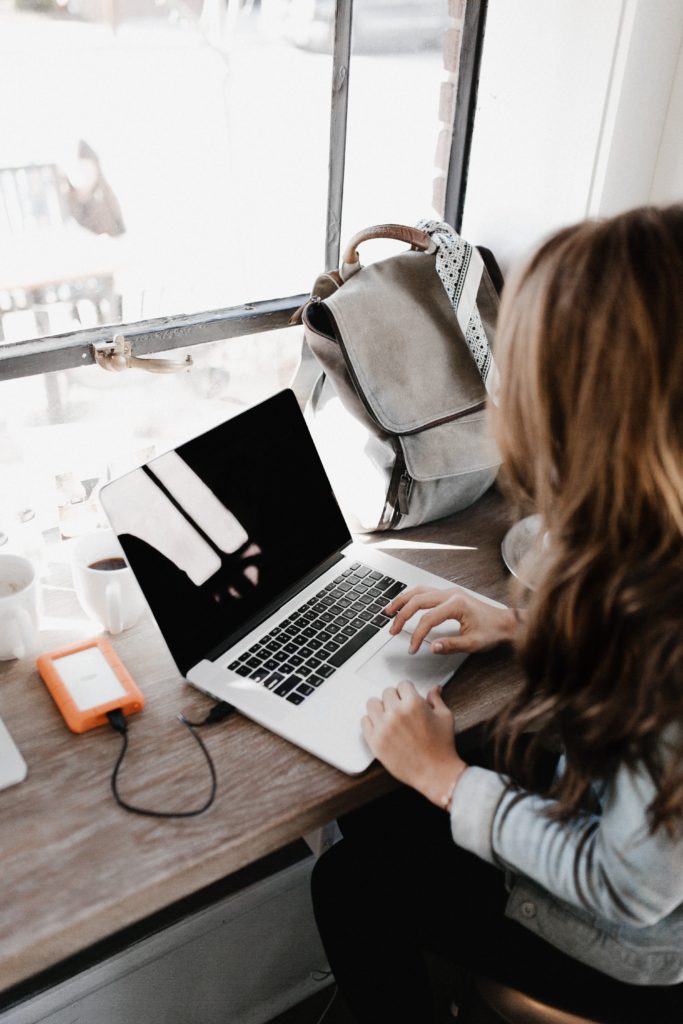 This can be added benefit if you decide to transfer in the middle of your degree pursuit due to relocating or simply wanting to take advantage of another school's programs. Additionally, schools with accreditations usually receive a large amount of federal financial aid that you can take advantage of to pay for your college tuition and other educational-related expenses.
Education departments and degree programs are also often accredited.
Some popular examples of accreditation programs for a Master's in Nutrition include:
Accreditation Council for Education in Nutrition and Dietetics (ACEND)
Accreditation Council for Nutrition Professional Education (ACNPE)
National Association of Sport and Physical Education (NASPE)
American Association for Health Education (AAHE)
National Educational Leadership Preparation (NELP, formally ELCC)
Financial Aid & Scholarships for Online Master's in Nutrition Programs
The cost of your education will vary depending on the program you decide to undergo at your chosen school. However, scholarships and financial aid are great ways to help pay for your tuition and other education-related expenses. Most online Master's in Nutrition programs will provide you with a list of popular scholarships and financial aid options that are available to you as part of the program. This is typically your best bet in finding the best source of supplemental funding for your educational expenses.
Scholarships
When it comes to scholarships, many different foundations will offer scholarships to those who are pursuing a degree in nutrition. Some of the most popular scholarships out there are offered by the following foundations:
Academy of Nutrition and Dietetics Foundation
Gerber Foundation Endowment in Pediatric Nutrition
Association of Food and Drug Officials Scholarship Awards
NMPF National Dairy Leadership Scholarship Program
Schwan's Food Service Scholarship
General Mills Graduate Scholarship and Internship
There are an abundance of scholarships out there that are open to students in all areas of study. There are also tons of scholarships out there that are only open to those in the nutritional field. Be sure to check with your school counselors and utilize the various search engines available online to discover some of the best scholarships you can apply for to help pay for your college tuition.
FASFA
The Free Application for Federal Student Aid (FASFA) is the best place to start when looking for financial aid options. This tool will provide you with specific financial aid offers for your master's degree experience. The most common are direct loans, pell grants, federal work-study programs, and TEACH grants.
Other Options
Apart from FAFSA, you can look for financial aid from other federal agencies, state agencies, and your chosen online college. If you're currently employed, your employer may help to fund some or all of your educational expenses. Some other places to look for student aid include foundations, local businesses, civic groups, and vocational rehabilitation agencies.
Read the terms of your scholarships, loans, and grants carefully. Scholarships and grants do not need to be paid back. Loans will need to be paid back upon graduation.
What Can You Do With a Master's in Nutrition from Online Colleges?
When you complete one of the many available online Master's in Nutrition programs, it will prepare you for an occupation in a variety of different sectors. These include academia, the government, the private sector, and even professional societies and organizations. Many who graduate from these online master's degree programs will work in the following industries:
Hospitals
Medical Group Practices
Outpatient Care Centers and Clinics
Nutritional Consultation Services
Public, State, and Federal Health Agencies
Food Industry
Animal Sciences
A master's degree in nutrition can open your world to many career opportunities. You can enjoy working in a consulting group environment or even deal directly with individual patients who need nutritional advice. This degree offers a wide variety of career paths that you can endeavor down.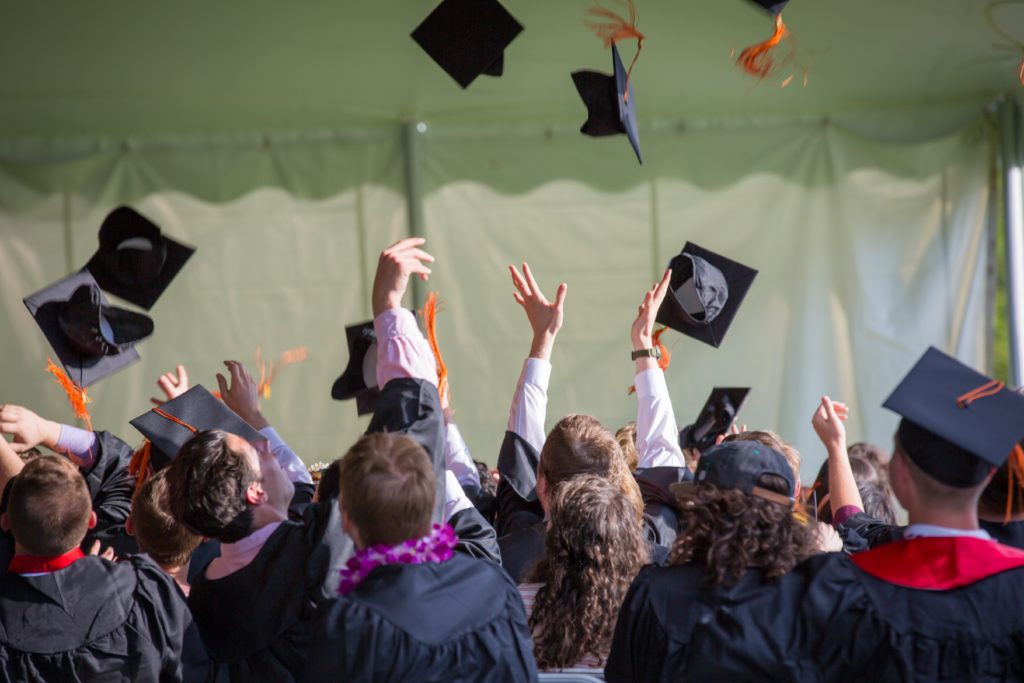 How Much Does a Master's in Nutrition from Online Colleges Cost?
It's crucial to realize that the overall cost of obtaining your master's degree in nutrition will depend on various factors. The specific tuition rate you pay will vary based on the state you live in and the school you attend. However, we're going to provide you with a quick assessment of the average cost to attend one of the many online Master's in Nutrition programs out there.
According to U.S. News, the average cost calculated per credit is between $430 to $1,000. With the average master's degree requiring 30 to 36 credits, tuition will likely cost between $13,000 and $36,000. Attending an online college can save you on non-tuition educational costs, such as room and board.
How Long Does it Take to Get a Master's in Nutrition from Online Colleges?
Most online Master's in Nutrition programs will last for around two years. You'll find that most require you to complete between 30 and 36 educational credits to qualify for your master's degree. Some online colleges offer accelerated programs where you can meet all your degree credits within one single year. It's always wise to check in with the prospective school you want to attend to determine how long their degree programs take the average student to complete.
Are There Affordable Online Master's in Nutrition Programs?
One of the most significant advantages of opting for one of the many online Master's in Nutrition programs over traditional on-campus education is that it tends to be much cheaper. Many people attempting to advance to their master's degree already have student debt from their previous degrees. Choosing an affordable option can make all of the difference in your financial well-being.
It's important to realize that many top online colleges offer diversity in their nutritional programs for master's degrees. For this reason, the prices vary drastically from school to school. It would help if you took your time to assess the various costs of each university that you're considering applying to so that you can choose the best one that fits your budget and educational needs.
Is a Master's in Nutrition from Online Colleges Worth it?
Before you venture to obtain your master's degree in nutrition, it only makes sense to ensure that the benefits you gain from your master's degree are well worth it. A recent study by the Bureau of Labor Statistics in 2021 revealed that a master's degree could increase your earning potential by 20%. Furthermore, only 2% of those that hold a master's degree are currently unemployed. Those great future career outlooks confirm that getting a Master's in Nutrition is well worth it!
10 of the Best Schools Offering Online Master's in Nutrition Programs
Online colleges have become increasingly popular in recent years, providing students the flexibility and convenience to pursue their education while balancing work, family, and other obligations. With technological advancements, online education has become an excellent option for students looking to advance their education, enhance their career opportunities, or gain new skills. Many online colleges and universities offer a wide range of programs, making it challenging to determine the best options. To help ease the burden of searching, we have compiled a list of ten of the best online colleges offering Master's in Nutrition degree programs. The schools on this list offer phenomenal online degrees and are regionally accredited. The list is organized alphabetically.

This university offers a Master of Food and Nutrition tailored for those looking to advance their nutrition and food studies. Various specialty areas are available, including psychology, exercise physiology, education, and public health. You'll even have access to an ACEND-accredited dietetics internship program. If you want to become a registered dietitian nutritionist, BGSU also has a dietetics internship program with initial ACEND accreditation that can help pave the way.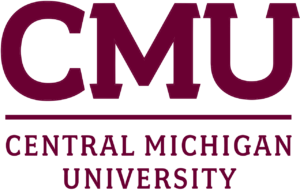 The online Master of Science in Nutrition and Dietetics takes most students 2.5 years to complete. This university offers cutting-edge nutritional education that allows you to develop quantitative skills to analyze constantly evolving education in nutrition. You'll get opportunities for valuable industry credentials and learn from nationally-recognized dietary experts.

This university's Master of Science in Nutrition Science offers advanced training and in-depth nutritional knowledge that's available in a non-thesis or thesis program. Choose to complete a research project under the direction of the graduate nutrition faculty or opt for the thesis option. The thesis option is ideal for students who want to go on to complete a doctorate.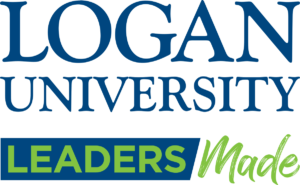 LU offers an online Master of Science in Nutrition & Human Performance. This university's nutrition program is about changing and empowering individuals' health and eating habits. Students will learn to analyze a patient's diet and health status, diagnose nutritional deficiencies, food allergies, and more.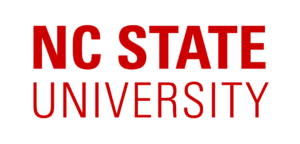 The College of Agriculture and Life Sciences at North Carolina State University offers a non-thesis Master of Nutrition program to help students understand a broad range of knowledge specific to nutrition. The main areas of emphasis for this degree are human nutrition and feed science.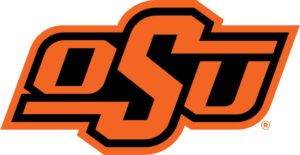 Oklahoma State University's Master of Science in Dietetics is 100 percent online and 36 credits in length. Those geared towards this program are registered dietitians and those looking to expand their credentials in a flexible, online learning environment.

This university offers an online Master of Science in Nutrition. The degree is an advanced study in nutritional topics to help prevent and manage diseases and optimize health through the proper dietary and food strategies. They currently offer two concentrations: Integrative Nutrition Therapy and Advanced Nutrition Therapy.

Texas Tech offers a practice-based Master of Science in Nutrition and Dietetics that will take 33 hours to complete. This program is geared toward registered dietitians and nutritionists seeking flexibility in their studying options.

This program takes both a holistic and a functional approach to nutritional science. Those who take this program will advance their skills in clinically effective strategies for managing and treating disease via individual counseling and complementary medicine. Committed students can finish in as few as 23 months.

UCM has two options for those looking to get a Master's of Science in Nutrition online. The Clinical Nutrition emphasis and the Sports Nutrition emphasis can be completed in as few as 18 months. This FEM-based clinical nutrition program is accredited by the Accreditation Council of Education for Nutrition and Dietetics.
Getting your Master's in Nutrition from Online Colleges
Finding the right online Master's in Nutrition program to fit your needs can be challenging. It's best to assess your options and see which programs best match your unique interests. Realize that whatever program you choose will be an intense program focused on developing your skills and knowledge regarding nutritional concepts.
In addition, pay close attention to which online schools are regionally accredited and which offer the best financial aid packages for your situation. When you take the proper time to choose the right online college to get your master's degree in nutrition, you will set yourself up for great educational success.
Conclusion
Getting an online Master's in Nutrition can be an excellent idea for students who are interested in nutrition but cannot attend traditional, on-campus programs. With an online Master's in Nutrition, students can gain the skills and knowledge needed to become registered dietitians, work in public health, or pursue other nutrition-related career paths. Online programs provide students with the flexibility to study at their own pace and schedule, allowing them to balance their education with work and personal commitments.
Online Master's in Nutrition programs typically cover metabolism, dietary analysis, nutrient functions, food service management, and community nutrition. Students also gain hands-on experience through internships or practicums, which are usually arranged in their local areas. Overall, obtaining an online Master's in Nutrition can be an excellent way to advance your career in the field of nutrition while providing the flexibility and convenience needed to balance your education with other commitments.
Additional Resources
2023 Guide to the Best Online Colleges for Dietetics