2023 Guide to the Best Online Colleges for Animation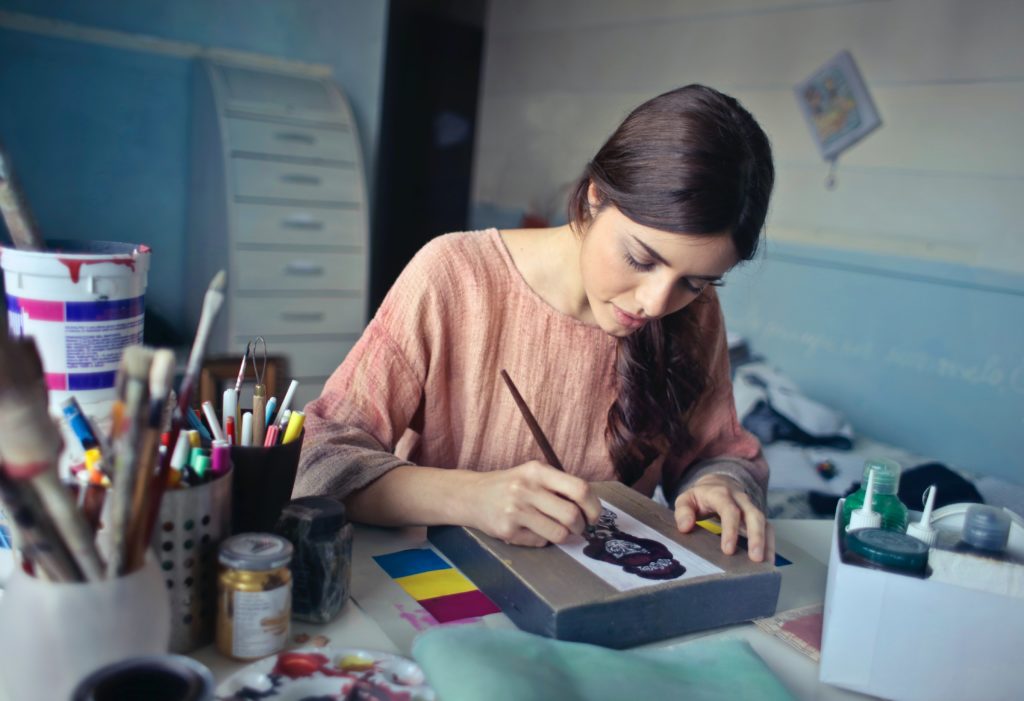 An online animation degree is a valuable asset in the digital world. There is a wealth of opportunity, whether you plan to make animated advertisements, movies, or video games. A degree in animation will give you the necessary skills in 2D and 3D animation, texturing, character design, 3D modeling, graphic design, and more. You can create high-quality projects or pursue animation positions, such as video game designer, multimedia artist, illustrator, video effects artist, or TV and film animator. With the explosion of video games and virtual reality gaming, there are many opportunities for graduates with a degree in animation.
Deciding on an online college for animation can be challenging, however. You will need to find one that is affordable, meets your needs, and is accredited.
Specializations for an Online Animation Degree
An animation degree program is rather broad, but you can concentrate on a particular area most suited to your future career path. Once you decide what animation area you'd like to work in, you can decide on a specialization. Here are some of the specializations that are offered with an animation degree.
3D Modeling
3D Modeling focuses on creating 3D objects and environments using specialized software. You will learn how to create 3D models of characters, buildings, and other objects that can be used in video games, films, and other media.
Computer Animation
Computer animation brings characters to life through movement and expression. You will learn how to move different parts of the body as well as create expressions using animation software and techniques. You will learn both 2D and 3D animation.
Motion Graphics
A concentration in motion graphics will give you the tools to create animated graphics and text to convey a message or tell a story. You will learn how to create text animation for advertisements and movie title sequences.
Visual Effects
A visual effects concentration teaches you how to create special effects for film and television. Using animation and compositing software like Adobe After Effects and Maya, you will learn how to create effects such as explosions, smoke, and fire.
Game Design
Game design focuses on creating interactive games for platforms like XBoxes, PS4s, gaming computers, and VR headsets. You will learn how to design characters, environments, and objects. You will also learn about programming and scripting.
Career and Salary Information for an Online Animation Degree
An animation degree will give you qualifications that can open up various career opportunities. Your salary will depend on your job title, the city you're located in, your portfolio, and your years of experience. Some industries, such as the gaming and movie industries, tend to pay higher than others. Here are some careers you could pursue, as well as their corresponding salaries.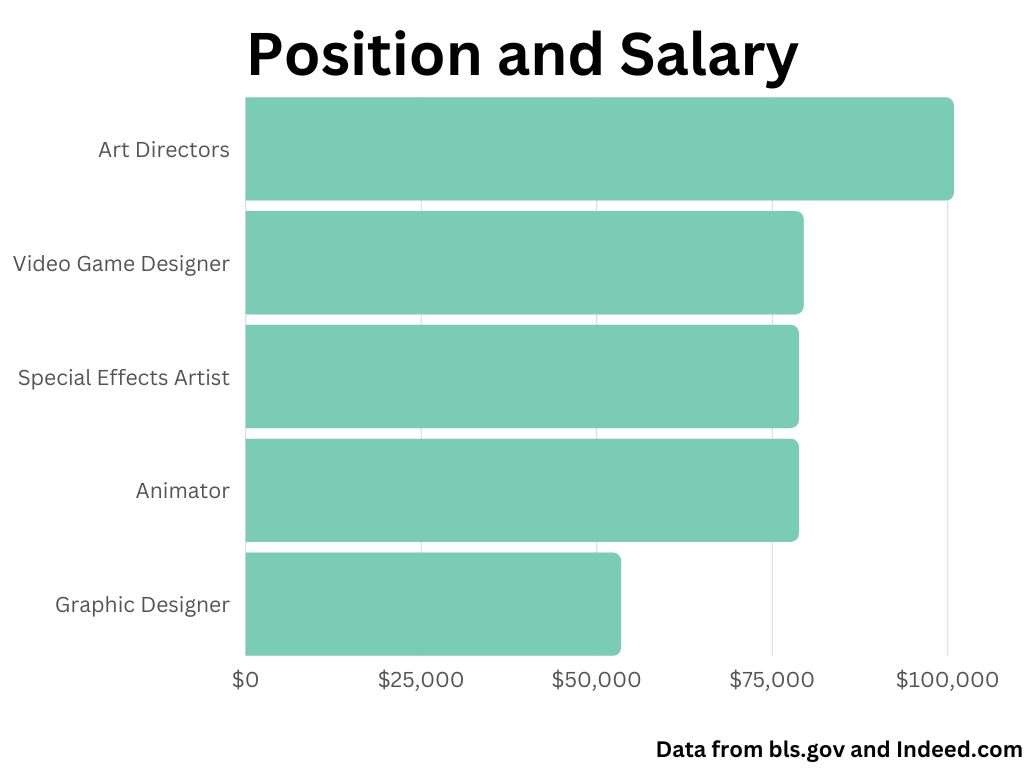 Data from bls.gov and indeed.com
Animator
As an animator, you can work in the gaming industry, the film and television industry, or the advertising industry. The average base salary for an animator is $78,790 in the United States.
Graphic Designer
As a graphic designer, there is often high demand in the advertising industry. You can also find jobs in web design. Graphic designers earn an average of $53,449 per year.
Video Game Designer
Video game designers are in high demand due to the explosion of the gaming industry. As a game designer, your job will be to create games for consoles, PCs, and mobile devices. The average salary for a video game designer is around $79,479 per year.
Special Effects Artist
As a special effects artist, you will create visual effects for various industries, such as film, television, and video games. Special effects artists earn an average salary of $78,790 per year.
Art Director
In this position you are responsible for a project's visual style and direction, such as advertising campaigns. Art directors average around $100,890 per year.
Curriculum and Courses for an Online Animation Degree
An animation degree should give you the general tools to create high-quality animation projects. You will also learn all the necessary software. Although each university should provide similar classes, some specialized classes may be offered at some universities and not at others.
It's crucial to go through the university's curriculum you'd like to attend to decide if its courses meet your needs. An animation degree focusing on gaming will be very different from an animation degree focusing on digital media, for example. Here are some of the common courses that you may see in an online animation degree program:
Animation Principles
This course provides an overview of the foundational principles of animation, including timing, weight, and movement. Students learn how to create believable animation by applying these principles.
Digital Art and Design
A digital art and design course will teach you how to design digitally for several platforms. You will learn both User experience (UX) design and User interface (UI). Digital design jobs will grow by 6% by 2030, according to the U.S. Bureau of Labor Statistics.
3D Modeling
A 3D modeling course will teach you to create 3D models of objects, characters, and environments using software such as Maya or Rhino. You will edit and create 2D line forms before moving to 3D models and 3D design projects.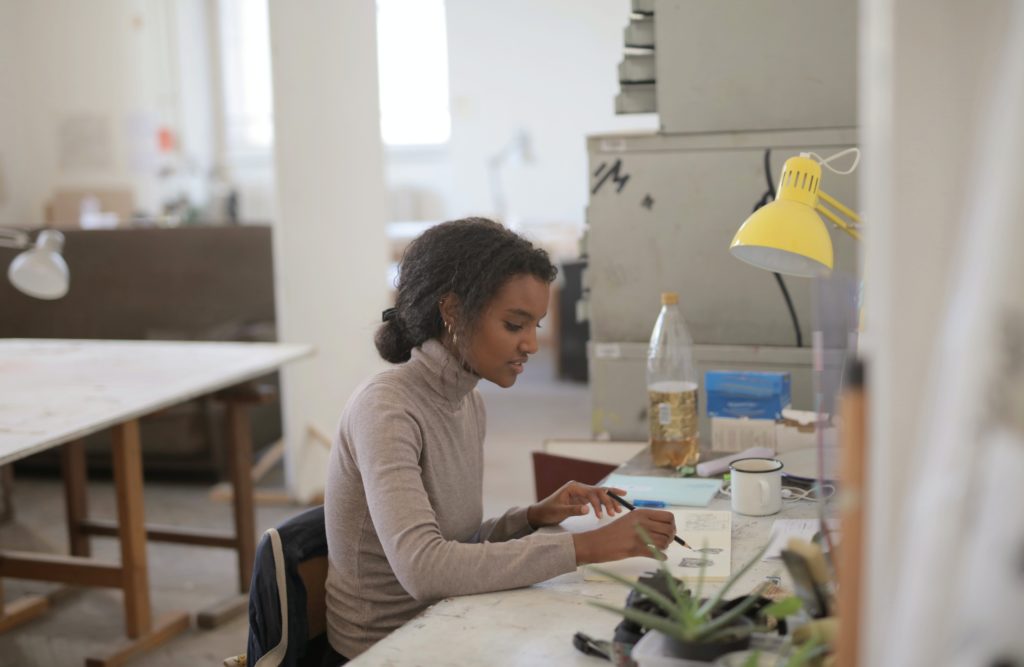 Character Design
The course will teach you how to create compelling and unique characters from a simple shape. You will learn how to create fluid and detailed movements. This course is necessary for students pursuing a career designing games or working in the Film/TV industry.
Motion Graphics
Motions graphics will teach you how to create animated text and designs. You will learn typography, motion graphics, and layouts. This is an essential class for graphic designers seeking a job in the advertisement industry.
Video Game Design
You will learn the fundamentals of designing video games, the various platforms used, and the necessary software. You will explore how to create compelling concepts, game environments, and characters.
Admissions Requirements for an Online Animation Degree
If you are interested in getting an online animation degree, there are certain admissions requirements you will need to meet.
Educational Background
Most online animation degree programs will require that you have a high school diploma or your GED. Having college credits isn't necessary, but it can help, especially if those credits are in a similar field.
Portfolio
You will also be required to submit a portfolio of any related work along with your application.
GPA
Usually animation programs are not stringent about having a high GPA. A minimum GPA of 2.5 is often required.
Standardized Test Scores
Some online animation degree programs may require that you submit SAT or ACT scores. However, this is not common with online degrees.
Essay or Personal Statement
You may be required to submit an essay or personal statement as part of your application. This essay should highlight your interest in animation, your relevant experiences, and your future career goals.
Technical Requirements
You will need to have some knowledge of software, such as Adobe Photoshop, After Effects, or something similar. You may be using some of these if you have submitted a portfolio.
In addition to the above, you must fill out the application, provide official transcripts, and provide any letters of recommendation.
Accreditation for an Online Animation Degree
When you're looking for an animation program online, you want to ensure that your degree will be recognized. The first thing you should check is whether or not the school is accredited.
Accreditation is a process by which an external organization evaluates a school or program to ensure that it meets certain standards of quality and excellence. An accredited school will ensure that the education you're getting will be recognized by companies and other educational institutions.
In addition to making sure the school is accredited, you should check to see where the school got its accreditation. The Council for Higher Education Accreditation oversees the accreditation process and lists accredited institutions.
There are three types of accreditation: regional, national, and programmatic.
Regional accreditation
This is the gold standard of accreditation, and it is the most widely recognized and respected type of accreditation. Regional accreditation is often granted to institutions with an academic focus, state-owned, and non-profit. There are seven regional accreditation agencies. We recommend you attending a school with regional accreditation.
National accreditation
National accreditation grants accreditation to vocational or trade schools. This is an important distinction because many universities that are regionally accredited will not accept credits from universities that are nationally accredited. Furthermore, there are financial aid restrictions on nationally accredited schools.
Programmatic accreditation
This accreditation is granted to individual programs rather than entire institutions. Not every type of program has an accrediting body.
Remember that when you choose an accredited learning institution, it is a guarantee that you will receive a certain quality of education. Choosing a non-accredited institution may make your degree useless to employers or other universities.
Financial Aid and Scholarships for an Online Animation Degree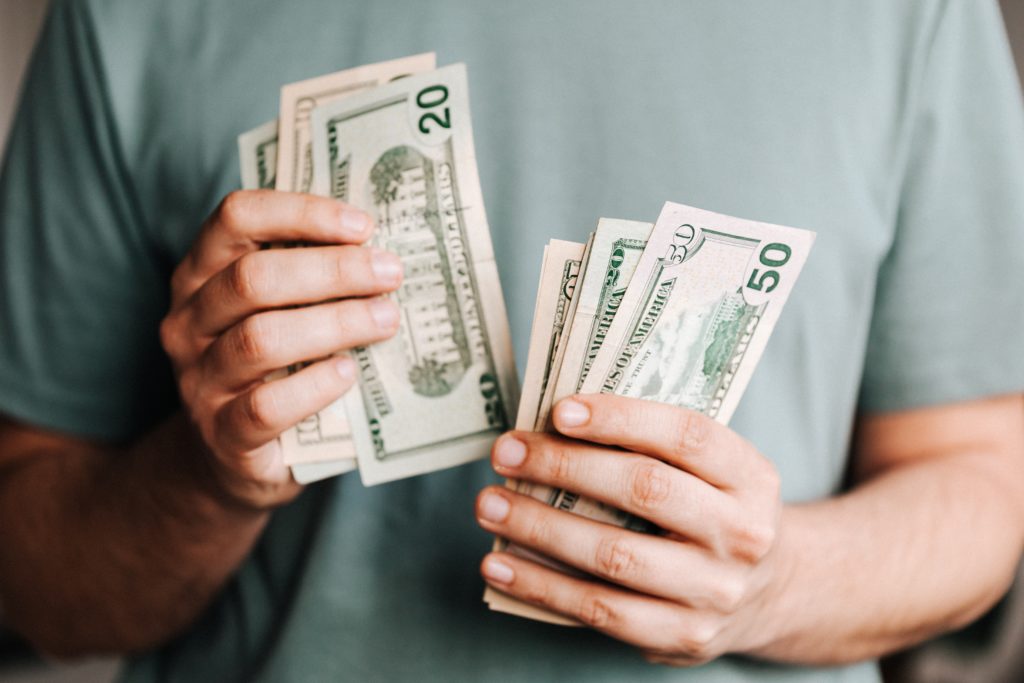 After finding out if your university is accredited, you must also research the financial aid available. Many of the same types of financial aid available to traditional students are also available to online students. These include federal student aid, state grants, and private loans. Here is a breakdown of the kinds of loans you can get:
Federal Student Aid
If you are a U.S. citizen, you may qualify for federal student aid. This includes federal grants, loans, and any applicable work-study programs. To find out if you are eligible and to apply for federal student aid, visit the Federal Student Aid website.
State Grants
You can also find state grants and state student loans. If you are a resident of a state and attending an online college in that state, you may qualify.
Private Loans
Although private loans have higher interest rates than federal or state loans, these are another option. Like any standard loan, you must go through a credit check and pay them back, plus interest.
Scholarships
Research any scholarships geared towards art and design students. There may also be scholarships specifically for online students. Most scholarships will require a portfolio submission and letters of recommendation.
Employer Tuition Assistance
Some employers are willing to help pay part or all of your educational costs provided you use those skills at the company once you have earned your degree. This avenue can be a great way to get your tuition partially or fully paid.
What Can You Do With an Online Animation Degree?
An animation degree is rather broad, which means you have a variety of career opportunities that you can pursue. If you have skills in 2D and 3D animation, 3D modeling, graphic design, visual effects, and character design, here are some of the career paths that you can pursue:
Animator
You would create animated characters and objects for films, television shows, video games, and other media. Some animators are hired to work full-time in a studio, such as Pixar, while others are freelance animators.
Concept Artist
Within the animation team, you can work as a concept artist. You would create and develop the visual style and characters for film projects, television projects, or video games. The main characters' design will usually fall under the domain of the concept artist, while the rest of the animation team does the background extras and minor characters.
Game Artist
Game artists are in high demand due to the abundance of video games on the market. Like with a film or television project, you will create characters, backgrounds, and objects for video games. You will also create the visual world.
Motion Graphics Designer
Motion graphics designers tend to work in film and TV, creating elaborate title sequences.
Special Effects Artist
As a special effects artist, you will create visual effects for movies and television shows.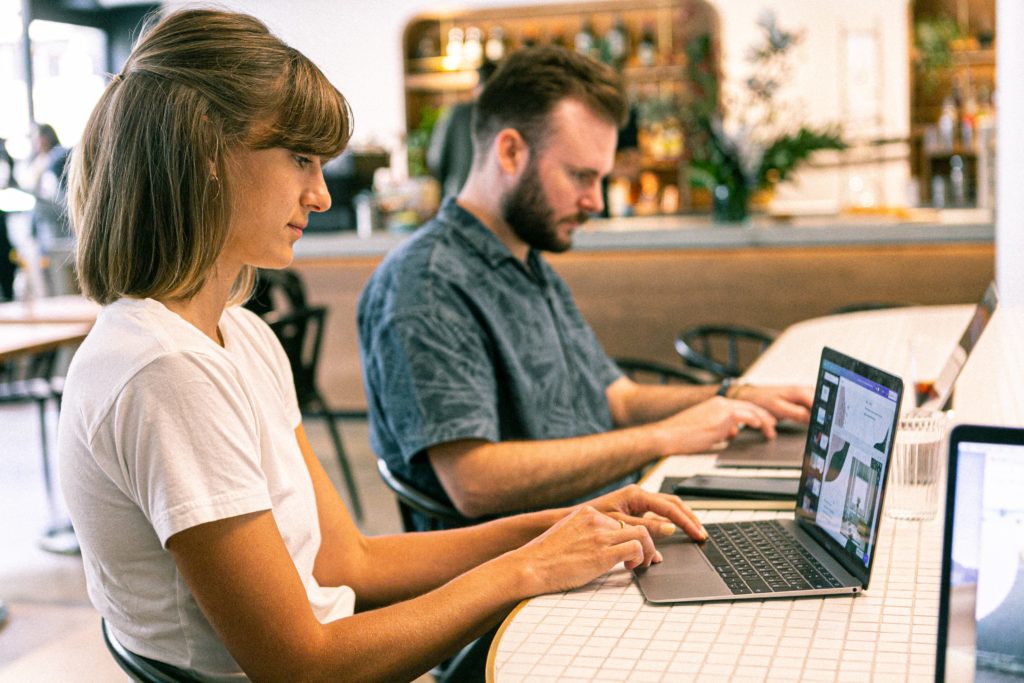 Storyboard Artist
Storyboard artists work at the beginning stages of any film or television project. Previously, storyboard artists drew sketches of what the director hoped to bring to the screen, breaking down the screenplay page by page. Nowadays, storyboard artists work with specific software.
Visual Development Artist
As a visual development artist, you create visual concepts for films, TV, and video games.
Other Options
With an animation degree, you can also pursue careers in related fields, such as advertising and graphic design.
How Much Does an Online Animation Degree Cost?
Although the cost of an animation degree online may vary, the general per-credit cost is $320 to $650. For a bachelor's degree in animation that requires 120 to 180 credits, you can expect to pay about $38,000 to $78,000. The cost of an online animation degree can be broken down into several categories:
Tuition
Tuition is the bulk of your fees. As stated above, expect to pay anywhere from $38,000 to $78,000 in just the tuition costs. You can reduce this amount if you get a grant or a scholarship.
Fees
Textbooks and course materials are smaller fees but can still add up to hundreds of dollars per semester.
Software
As an animation student, you will be working with design software, such as Adobe Photoshop, Adobe Illustrator, and Adobe After Effects. These charge a monthly subscription fee. Although some animation software is free, such as Blender, there are others you may need to purchase.
How Long Does It Take to Get an Online Animation Degree?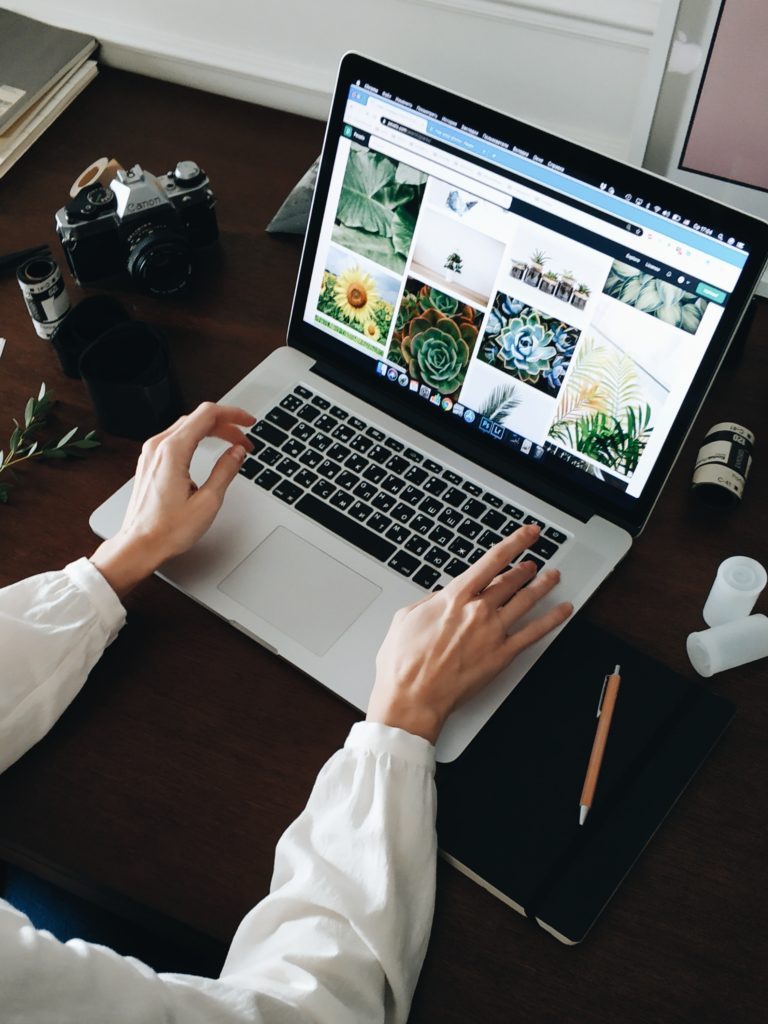 If you choose to study full-time, a bachelor's degree in animation degree can take anywhere from three to four years. The exact amount of time, however, will depend on a variety of factors. These include the number of credits you need to graduate and whether you choose to go full-time or part-time. If you work and take online courses part-time, this time may stretch to five or even six years.
Some animation degree programs that are offered online offer accelerated options. This will let you complete your degree in less time. An accelerated course may have summer courses, or there may be a heavier load each semester.
Another factor determining the length of time your degree takes to complete is whether you have transfer credits. Some colleges even accept relevant work experience. Transfer credits and relevant work experience can reduce the time required for your animation degree.
Are There Affordable Online Colleges Animation Degrees?
Yes, there are affordable online colleges that offer animation degrees. Many online colleges and universities have recognized the growing demand for skilled animators and have developed degree programs specifically designed to prepare students for careers in animation.
When searching for an affordable online college animation degree program, it is important to consider factors such as tuition costs, financial aid opportunities, and the program's quality. Some online colleges and universities may offer lower tuition rates than traditional institutions and may also provide various forms of financial aid to help offset the cost of tuition.
It is also important to research the program's quality, including the faculty, curriculum, and student resources. Look for programs with experienced faculty members who have worked in the animation industry and that offer hands-on training and access to state-of-the-art software and equipment.
Is getting an Animation Degree From an Online College Worth it?
When you earn an animation degree from an online college, you make an investment that will eventually pay off in time. If you choose your college well, learn the right skills, and create a professional portfolio, you can land a job that will allow you to pay back your student loans within a few years.
You can even find jobs that will let you advance within the company. This will give you more earning power over the years.
Another benefit of choosing an online college is that you can pursue your degree while raising a family or working at a job. This lets you earn money while getting a degree.
Animation degree programs offered online are often more affordable than traditional institutions. This can be beneficial if cost is an issue.
Overall, whether or not your animation degree is worth it will depend on several factors, such as the college you choose, how well you do, and the job that you land.
10 of the Best Schools Offering Online Animation Degrees
Trying to choose a good online animation program can be overwhelming. We have compiled a list of ten of the best schools offering online animation degrees. Each school is regionally accredited and should provide you with the portfolio you need to secure an animation job afterwards. For ease, we organized the schools alphabetically.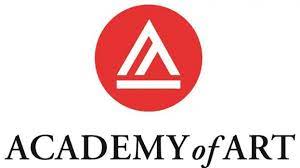 A BFA in animation and visual effects will equip you with skills for 2D animation and stop motion, 3D animation, 3D modeling, and visual effects. The program is offered in 7.5 and 15-week formats. You can also apply for the pre-college program.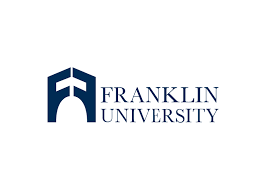 A BS in interactive media design focuses on web design, graphic design, interactive design fundamentals, and project management courses. Prospective students must have an associate's degree in interactive media or a related field. This must translate to 24-semester credits of courses in interactive media, animation, web design, or a similar field.
The Computer Game Design degree from George Mason University is accredited and often ranked as one of the best computer game design degrees. The university hosts the U.S. Serious Game Institute, focusing on game-related innovations and applied research.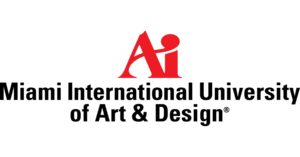 To complete a BFA in computer animation, you will need 180 credit hours of computer animation courses, such as 3D modeling, web animation, and 3D textures. Prospective students will need a high school transcript or GED. They can also submit any college transcripts they may have.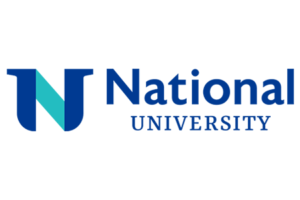 To receive a BA in digital media design, you will need 180-course units focused on the technology used in digital graphic design, video, audio, and video gaming. A high school transcript or GED is required. National University is accredited by WASC Senior College and University Commission (WSCUC).

A BFA in Animation from the Rocky Mountain College of Art and Design provides you with 2D and 3D animation skills. Prospective students must submit a high school transcript and any college credits they may have earned. You will also need to submit a portfolio with your application.

A BA in digital media allows you to have a concentration in game design. The degree is available online in the school's award-winning SCADnow program. You will be required to have 45 hours of your concentration out of a total of 180 hours.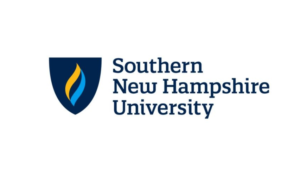 With a BA in graphic design and media arts, you'll be proficient in the latest design technologies. Prospective students can transfer up to 90 credits from another institution, and there is no application fee for SAT or ACT scores. Southern New Hampshire University is accredited by the New England Commission of Higher Education (NECHE).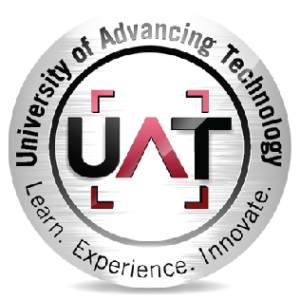 A BA in game art and animation will give you knowledge of all levels of game development and the ability to create 2D and 3D assets for various video game platforms. The Higher Learning Commission accredits the school.

University of Florida's BA in digital arts and sciences focuses on social and interactive media, covering game design, digital storytelling, and animation. Prospective students must submit a portfolio with their application and have a minimum GPA of 2.5.
Getting your Online Animation Degree
Getting an animation degree is well worth it if you are diligent about making the right choices. Research all the accredited online colleges and institutions that offer animation degrees, and then zero in on the specifications that match your needs.
Next, look at the admission requirements and the costs. If cost is an issue, consider student loans, private loans, grants, and scholarships. If you are working in a related field, talk to your employer and see if they are willing to cover the cost. Although you may take longer to get your degree, you won't have loans to pay off once you graduate, and you will already have a secure job in a related field.
After you have picked your school, focus on getting a strong application and portfolio together. Doing the coursework while you're working or raising a family can be challenging, so it's important to balance your school work, family time, and job without feeling overwhelmed or burning out.
Finally, set a realistic timeline for yourself. Don't hesitate to extend the deadline if you cannot complete the degree in four years. It's more important that you do well rather than rushing through the coursework and doing poorly.
Conclusion
Pursuing an animation degree from an online college can be a great way to gain the skills and experience needed to launch a career in the exciting and dynamic field of animation. The best online colleges for animation offer flexible, affordable, and high-quality degree programs that give students the tools they need to succeed. Students can find the online college that best fits their needs and goals by researching and evaluating factors such as tuition costs, financial aid opportunities, faculty experience, and curriculum offerings. Whether you are interested in 3D animation, game art, visual effects, or other areas of animation, many excellent online colleges can help you achieve your dreams and realize your full potential in this exciting industry.
Notable Resources
2023 Guide to the Best Online Colleges for Software Engineering
2023 Guide to the Best Online Colleges for Engineering Degrees