2023 Guide to the Best Online Colleges for Graphic Design
Whether you are a talented artist or an excellent programmer, pursuing an online graphic design degree can be used in various ways. Online colleges offer programs for undergraduate and graduate students. Once you have completed your degree program, you can apply for a graphic designer job. According to the Bureau of Labor Statistics, graphic designers typically earn a median wage of $50,710 per year.
Online Graphic Design Degree Programs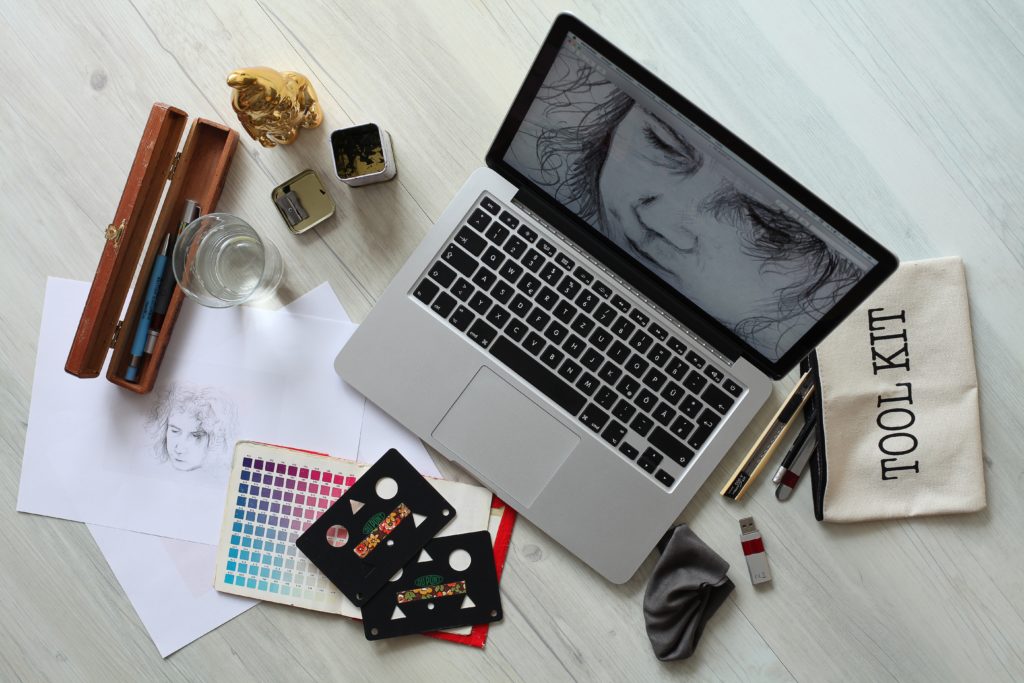 An online graphic design degree involves a blend of art, storytelling, and design. To get into a bachelor's degree program, you will usually need a high school degree or pass the general education degree (GED) test. In addition, some colleges may require specific tests or personal essays.
Once in a degree program, you will generally need to attend school for four years to get your bachelor's degree. Afterward, some universities will also offer a master's degree in graphic design. Depending on the school and your availability, a master's degree can take as little as a year extra to complete.
A standard online graphic design degree will teach you how to design, create, and present your work using the latest design technologies. You will discover ways to analyze messaging and media strategies while working with interdisciplinary teams. By the end of the program, you will be able to develop creative art for advertisements, software programs, websites, and other purposes.
These programs are offered online, so you can study at any time or location. Occasionally, you may also be required to come to campus for a short residency. You should check with your university before enrolling if this is an issue.
Likewise, comparing the tuition prices at different schools would be best. Even when one college charges more upfront, your final cost can still be lower than the advertised price. Because financial aid packages can vary, you should consider scholarships, grants, and other financial aid forms before deciding on a specific university.
Specializations for Online Graphic Design Degree Programs
You can often select a unique specialization depending on the online graphic design degree. Obtaining a specialization or concentration can help you become more appealing to employers. In addition, some careers require advanced knowledge of specific software programs, marketing techniques, or other skills. By pursuing one of these specializations, you can prepare for specific types of careers in graphic design and increase your resume's appeal to potential employers.
Typography and Calligraphy
If you are passionate about the way writing looks, then typography is the right specialization for you. Once you learn calligraphy and typography, you can create custom fonts for greeting cards, business websites, and other applications. Even if your school does not offer this specialization, you can generally find a range of classes on this topic.
User Interface Animation
Another specialization is user interface animation. This helpful skill allows you to improve an app's user experience. Because this specialization is relatively rare, you should deliberately look for schools that already offer this degree option before you spend time applying anywhere.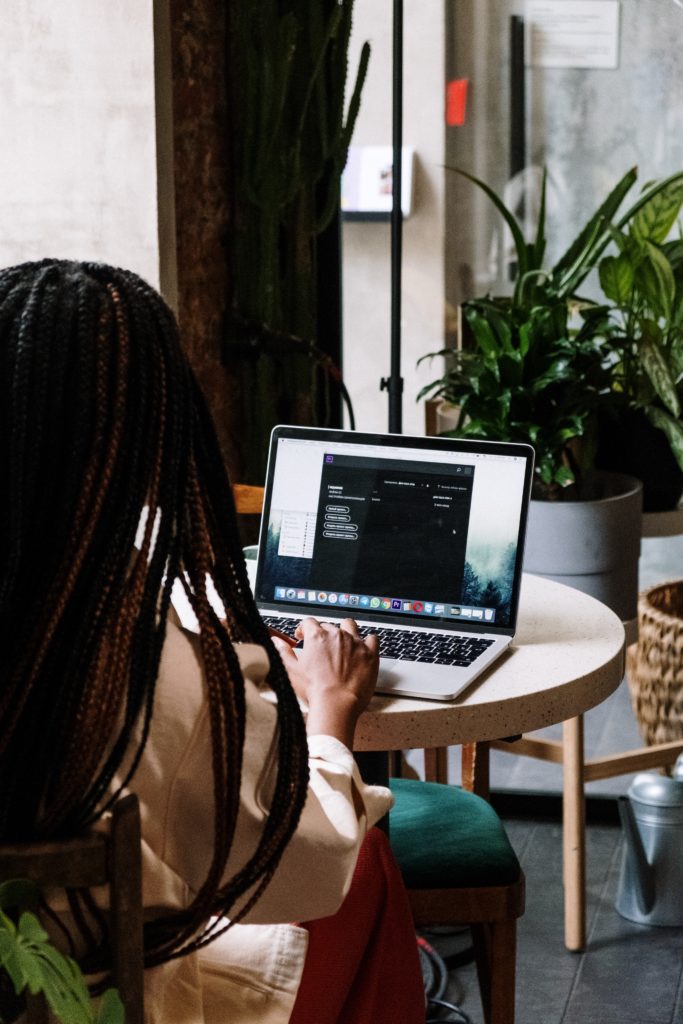 Mobile Application Design
Thanks to smartphones, apps have become an incredibly popular technology. To earn excellent money as a graphic designer, you should learn how to make graphic designs and mobile interfaces for apps. Fortunately, you can learn how to design these interfaces without learning how to code.
Iconography
Iconography can be highly lucrative if you know what you are doing. This specialization involves understanding photography and fine art. After you have completed your degree, you may also need to take continuing education classes to develop your iconography skills.
Print Media
Print media involves traditional newspapers and magazines. While many people associate graphic design with digital media, print media also requires print designers. If you are passionate about the news media, this could be a good option for your future.
Web Design
For a business to succeed, it needs to develop an online presence. This means graphic designers can find plenty of work in web design. During your degree, you can learn about the traditional principles of composition and the technology involved in creating a cohesive website.
Packaging Design
Product packaging is involved whenever you buy toys, food, or other products. Learning about packaging design is a good step toward having a rewarding career. To succeed, you will need to know about branding strategies, mockups, printing, and the technical aspects of manufacturing packages.
Game Design
Game design involves the latest technology and design concepts. Some schools offer one-on-one options so that you can increase your understanding of the industry. Once you specialize in this subtopic, you can spend your career working on video games.
Graphic Design Career and Salary Information
A graphic designer earns a median wage of $50,710, which is $24.38 per hour. You will generally need to obtain a bachelor's degree to get an entry-level job in this field. Some positions may even require a graduate degree or special certifications.
From 2021 to 2031, the field is expected to grow by 6,800 jobs. In other words, the number of jobs will increase by about 3% per year. Currently, there are 265,000 jobs in this field. Here are some of best-paying careers people launch after finishing their graphic design degree from an online college: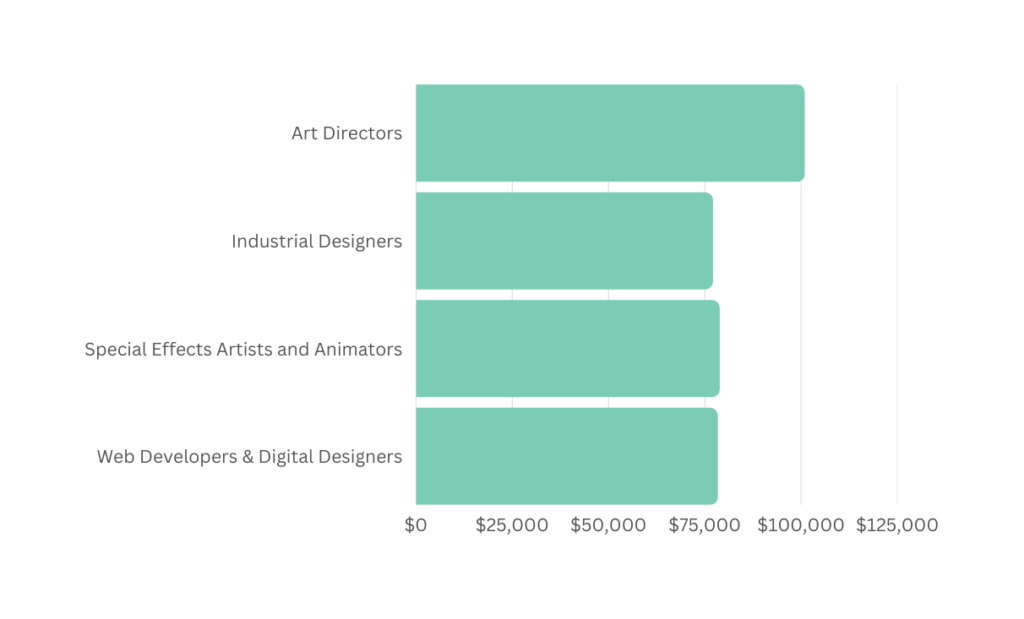 | | |
| --- | --- |
| Occupation | Median Pay |
| Art Directors | $100,890 |
| Industrial Designers | $77,030 |
| Special Effects Artists and Animators | $78,790 |
| Web Developers and Digital Designers | $78,300 |
Online Graphic Design Degree Curriculum and Courses
When you get an online graphic design degree, the curriculum and courses can vary from school to school. On average, you will need at least 120 credits to get your bachelor's degree in a semester program. Usually, this means it will take four years to complete your degree program.
Core Courses
An ordinary degree program will generally involve a core set of courses. These courses include subjects such as math, English composition, science, history, and other essential subjects. If you are uninterested or unable to take these courses, it is crucial to find out about their existence in advance.
Some students complete an associate's degree first because this degree program only takes two years. Afterward, they can transfer their credits into a bachelor's degree program. Many schools will allow you to transfer up to 90 college credits from a different institution.
Graphic Design Courses
While every online school will have different options for the graphic design major, most include similar subjects. A few examples are art history, fundamentals in design, drawing courses, typography, color methods, and printmaking.
After you finish your bachelor's degree, you can also get a graduate degree. You may be required to have a graduate degree for your career goals. Often, an advanced degree will help you become more appealing to potential employers.
Before you choose a specific online graphic design degree, you should look at residency requirements. Some schools require you to attend in-person classes or internships to graduate. If this is not possible, you may need to apply to a different program.
Admissions for Online Graphic Design Degree Programs
The admissions requirements for an online graphic design degree will vary based on where you want to attend school. At prestigious universities, the admissions process will be more competitive. You can generally expect some of the following admissions requirements when applying to an online college: a high school degree or GE, personal essay, application packet, application fees, school transcripts, proof of English proficiency, and test scores.
High School Degree or GED
Before pursuing your degree in graphic design, you must complete high school. A GED will also be sufficient if you never earned a high school degree. In addition, you will need to send in high school transcripts to show your grade point average (GPA) and the classes you have taken. Schools generally prefer students who have higher GPAs.
Personal Essay
Schools commonly ask for a personal essay to learn more about you and how you think. In addition, you may need to write an essay to explain any gap in your work or education history. The personal essay is critical because it is the place where you can overcome potential issues in your transcripts and resume.
Application Packet and Fees
You must submit your completed application packet and fees to your school. The application packet will include your name, birth date, and other essential information. Often, this form can be submitted online or through the mail.
Test Scores
Colleges often require the ACT and SAT tests. These tests help schools determine if you are ready to handle college-level coursework. If your school does not ask for test scores, they may require a personal essay instead.
English Proficiency
You will need to speak, read, and write in English to succeed in an online program. If English is not your first language, you may be required to take the Test of English as a Foreign Language (TOEFL) or International English Language Testing System (IELTS). If you do not get a minimum test score, you may be required to take English classes before fully enrolling in your program.
Accreditation for Graphic Design Programs at Online Colleges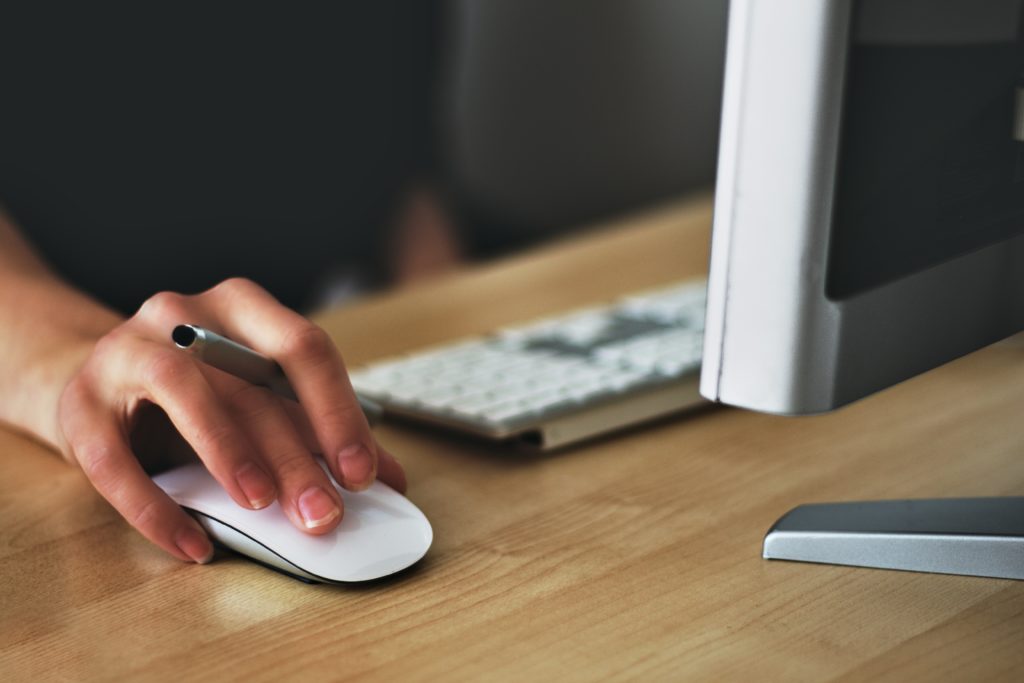 A school's accreditation is important because it helps ensure the quality of your degree program. Accreditation is essential for those who want to pursue a graduate degree. Even when your school is appropriately accredited, there are two different levels of accreditation for each program.
Colleges can be accredited by national organizations or regional organizations. Regional accreditation is the most highly respected accreditation. If you plan on pursuing a graduate degree or need a specific degree for your current employer, you will want to go to a school that has regional accreditation.
Many online colleges are nationally accredited, so pay close attention when applying. For example, they may be accredited by the Distance Education & Training Council (DETC) or the Accrediting Commission of Career Schools and Colleges (ACCSC). Each college will include accreditation information on its website.
Financial Aid and Scholarships for Online Graphic Design Degree Programs
Before you choose a specific university, you should talk to the school's financial aid department. They will be able to tell you about institutional scholarships and work-study programs. If you have not applied for the Free Application for Federal Student Aid (FAFSA), you can ask the financial aid department for help filling out your form.
Institutional grants and scholarships
One of the best places to get scholarships is your university's financial aid department. Sometimes, successful alums will create scholarship programs for specific degree programs. There may also be scholarships available based on financial need or merit.
State aid
If the school does not mention where it is accredited, you can look up this information through the United States Department of Education's website. Accreditation agencies will also list this information on their websites. To qualify for federal grants, loans, and financial aid, the school must already have the proper accreditation. Note that the only colleges and universities highlighted here are regionally accredited.
When you turn in your FAFSA, you will automatically be considered for financial aid programs in your state. This type of aid comes in the form of a loan or grant. Pay close attention to the language used in your financial aid package so that you can accurately assess how much debt you are willing to take on for your degree.
Federal grants and aid
Federal aid includes grants, loans, and work-study programs. The Pell grant is one of the most popular options, but you may be eligible for other programs as well. Federal aid is generally provided according to your expected family contribution, so a lower income will help you qualify for more aid.
Local scholarships
Many cities and charity groups want to help local students achieve their dreams. Because of this, you may be able to get a local scholarship to help you pay for your degree.
Work-study programs
Work-study programs are a way for students to work at a part-time job while they are still in school.
Loans
You can get a range of private and public loans while in school. Some federal loans will cover the cost of interest while you are in school. In addition, public and private loans will typically let you defer all of your payments until you have finished your degree program. Remember, loans are not free. You must pay them back.
What Can You Do With a Graphic Design Degree From an Online College?
A graphic designer can work for digital and print media. You will learn skills you can use in many fields during your degree program. The following careers are just a few examples of what you can do with an online graphic design degree.
Art director
An art director needs to work with clients as they oversee the visual aspect of an ad campaign. To succeed, you must have strong communication skills and an understanding of different elements in a piece of art. You will often be in charge of designing projects. In the United States, art directors have an average base salary of $131,542.
Photo editing artist
If hired as a photo editor, you will be responsible for changing photos with the help of editing software. You may do this for magazines, websites, advertisements, or newspapers. A photo editing artist earns between $31,000 and $73,000 each year.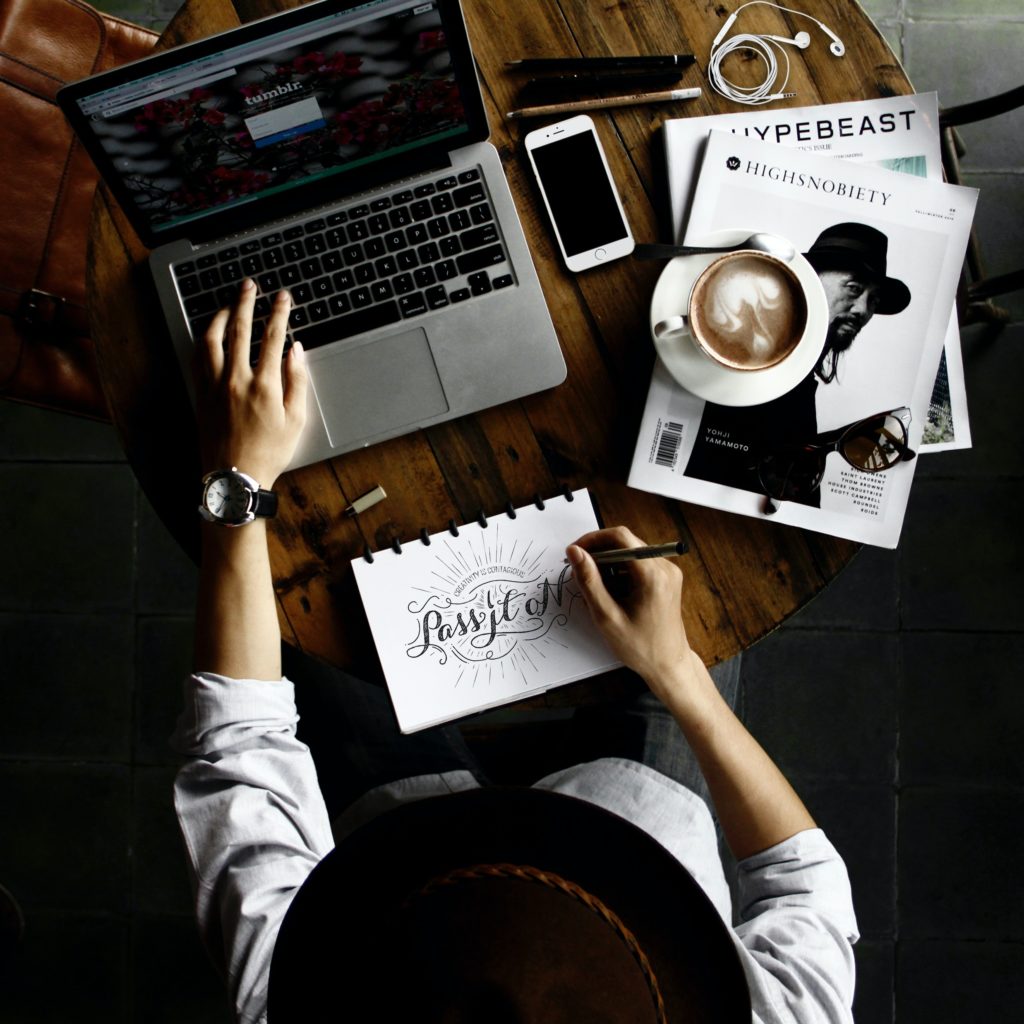 Creative designer
A creative designer typically earns a base salary of $139,188. They work with in-house marketing teams and ad agencies to develop a strategic vision. For instance, they may create a brand's marketing campaign.
Web designer
Normally, a web designer is responsible for creating the graphics, navigation menus, and styles you see on a website. Typically, they earn an average salary of $53,198 per year. To be successful, they often learn about programming or coding skills as well as graphic design.
Game artist
On average, game artists earn $59,538 per year. They create the visual elements you see in video games. For instance, they may design lighting, props, characters, scenery, and textures.
Graphic designer
The average graphic designer earns $48,925 per year. They create product packaging, brochures, magazine images, and clothing designs. To visually connect with customers, they may use computer tools or create pictures by hand.
Logo designer
Most logo designers earn between $56,500 and $70,000 per year. They create words, symbols, and images that evoke a specific feeling for a brand. While advertising agencies often employ them, they may also work as freelance designers.
Animator
An animator typically earns a median wage of $78,790 per year. Animators draw or sketch visual effects and animations. Today, many of these drawings are enhanced by computer software.
Advertising designer
When someone works as an advertising designer, they are responsible for the visual design elements and layouts in an ad campaign. These campaigns typically appear in digital media and print. On average, they earn $52,012 per year.
How Much Does an Online Graphic Design Degree Cost?
The cost of an online graphic design degree can vary significantly from university to university. You will typically pay $320 to $800 per credit. For your entire degree, you will generally spend between $38,000 and $96,000.
While the typical price of school is relatively high, many students will pay significantly less. Schools often provide scholarships and grants to help students pay for college. In addition, your FAFSA will help you learn about state and federal programs that can help cover the cost of your tuition.
How Long Does It Take to Get an Online Graphic Design Degree?
A bachelor's degree usually takes four years. Most students take summers off, but many schools also have a summer quarter. If you take extra classes or go to school during the summer, you might be able to complete your degree in as little as three years.
If you currently have a full-time job, you can take just one or two classes a quarter. Doing so would lengthen the amount of time needed to finish the degree, but you would get to go at a pace that works for your lifestyle. Depending on the school, you may be required to complete your degree in a set amount of time.
Are There Affordable Online Graphic Design Degree Programs?
There are many affordable online colleges. In addition to finding an inexpensive school, you can also reduce your overall costs by applying for financial aid. Other than finding state, local, and federal aid, you can also talk to your current employer about potential grants or scholarships. Often, large corporations will help students cover some of the costs of getting a degree.
Is an Online Graphic Design Degree Worth It?
Getting an online graphic design degree is an exciting step toward your future. While it can be a lucrative investment, it might not be the right choice for everyone. If you do not plan on working as a graphic designer, the cost of school may not be worth the amount you will spend on tuition.
This degree is a good investment if you plan on working in this industry or a closely related industry. In addition, it is a better choice if you have financial aid to help you cover the cost of school. If you can find an affordable program, you will quickly get a positive investment return.
10 of the Best Online Colleges Offering Graphic Design Degrees
Many online colleges offer high-quality graphic design degrees. Before choosing a specific school, ensure it fits your budget, has your preferred specifications, and is regionally accredited. In addition, you may need to consider the location of the school. Some online programs require brief stints of residency. The online schools on our list were chosen because they are regionally accredited, they offer online programing, and they have good reputations.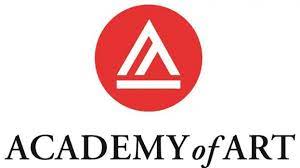 At the Academy of Art University, you can pursue a bachelor's degree in graphic design. During the degree program, you will learn about typography, user experience, motion graphics, print, and packaging. In order to graduate, you will need to complete 132 credits or more.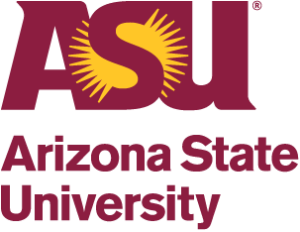 Students at Arizona State University's online program use the same professors and coursework as the in-person degree programs. Once you are enrolled in this school, you will learn the essentials of graphic design and visual communication. In order to graduate, you will need to complete research and create a capstone project during your final year of school.

Located in Nebraska, Bellevue University works to make getting your online graphic design degree as straightforward as possible. The normal tuition price can be lowered if you receive financial aid or are a military veteran. To graduate with your bachelor's degree, you will need to get 127 credits.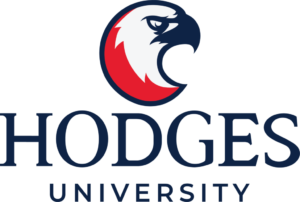 As one of the best online colleges, Hodges University offers a range of different degree programs. Based in Florida, Hodges University's digital design program was named one of the top 10 most affordable programs in 2020. The program is designed to be practical and interactive.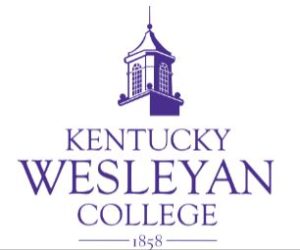 At Kentucky Wesleyan College, students start by taking a core program of art courses. Afterward, they will study branding design, web design, animation, typography, and similar subjects. With their degrees, students can pursue rewarding careers in graphic design.

While it is located in Pennsylvania, Penn State World Campus serves students from across the country through its online program. Once students are admitted, they will need to complete 120 credits in order to get their bachelor's degree in digital multimedia design. Other than getting jobs in graphic design, students can also have careers in marketing, technology, media, and product design.

When you go to Rocky Mountain College of Art and Design, you can study classes about user experience, visual storytelling, and typography. In addition to learning how to work with real-world clients, students can also practice designing software. Altogether, you will need to complete 123 credits in order to finish this degree.

At Savannah College of Art and Design, students can learn how to use graphic design in advertising, virtual reality, media, and apps. Based in Georgia, this program allows you to get your bachelor's degree in just four years. If you want to pursue a graduate degree as well, your entire education can be completed in just five years.

You can get a world-class degree through an online program at the University of Maryland Global Campus. This online graphic design degree is located in Maryland and features a reasonable tuition price. To complete the program, you just have to finish 120 credits.

With a degree from Upper Iowa University, you can learn how to produce designs and advertisements for social media sites and marketing campaigns. This program offers small class sizes and a large amount of one-on-one attention. Besides studying online, you can also take courses at one of Upper Iowa University's regional locations.
Getting Your Graphic Design Degree From an Online College
An online graphic design degree is the beginning of your personal journey toward a rewarding career field. Because these online colleges let you work on your schedule, you can pursue a degree while still employed elsewhere. Whether you dream about working in marketing or software design, these programs can help you build the skills you need to succeed.
Related Resources
2023 Guide to Best Online Colleges for Game Design