2023 Guide to the Best Online Colleges for Sociology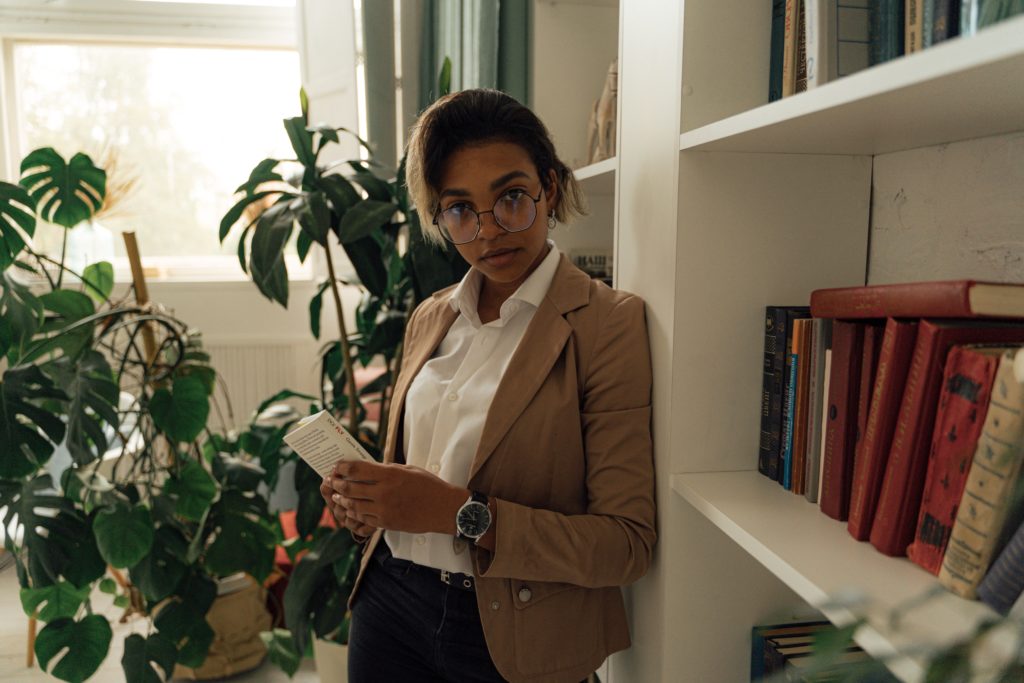 Sociology is a captivating field of study exploring the complex social systems and structures that shape our world. With the increased availability of online education, it has become easier than ever to pursue a degree in sociology from the comfort of your own home. Online sociology programs offer the same high-quality curriculum as traditional on-campus programs but with added flexibility and convenience. Whether you are looking to advance in your current field to switch careers, an online sociology degree can provide you with the knowledge and skills needed to succeed in various professions. This article explores the benefits of pursuing an online sociology degree and provides tips on choosing the best program for your needs.
Best Online Colleges for Sociology
Most sociologists quietly study the impact of society on human behavior, focusing on vital issues that influence people's lives. Many want to understand inequality and the need for social change. Others choose to reflect on gender and sexuality or race and its impact.
Two of the most famous sociologists gained recognition for ideas that changed society. The origins of the National Association for the Advancement of Colored People trace back to American sociologist W. E. B. DuBois, who fought for civil rights. Karl Marx, a German revolutionary and sociologist, developed the idea that conflict between classes develops human societies. When you choose to study sociology, you will learn about its profound impact on society.
The convenience of studying for an online sociology degree allows you to continue working and meeting family and community responsibilities. As a sociologist-in-training, you understand the importance of groups and organizations, including families. While you study at an online college, you can make observations that reinforce the significance of your courses.
Specializations for an Online Sociology Degree
Online sociology degree programs often offer a variety of specializations that allow students to tailor their education to their interests and career goals. Some of the most common specializations for an online sociology degree include the following:
Criminology: This specialization emphasizes the study of crime, criminal behavior, and the criminal justice system.
Social Work: Students who choose this specialization will learn about social welfare policies and programs, as well as strategies for working with diverse populations to address social problems.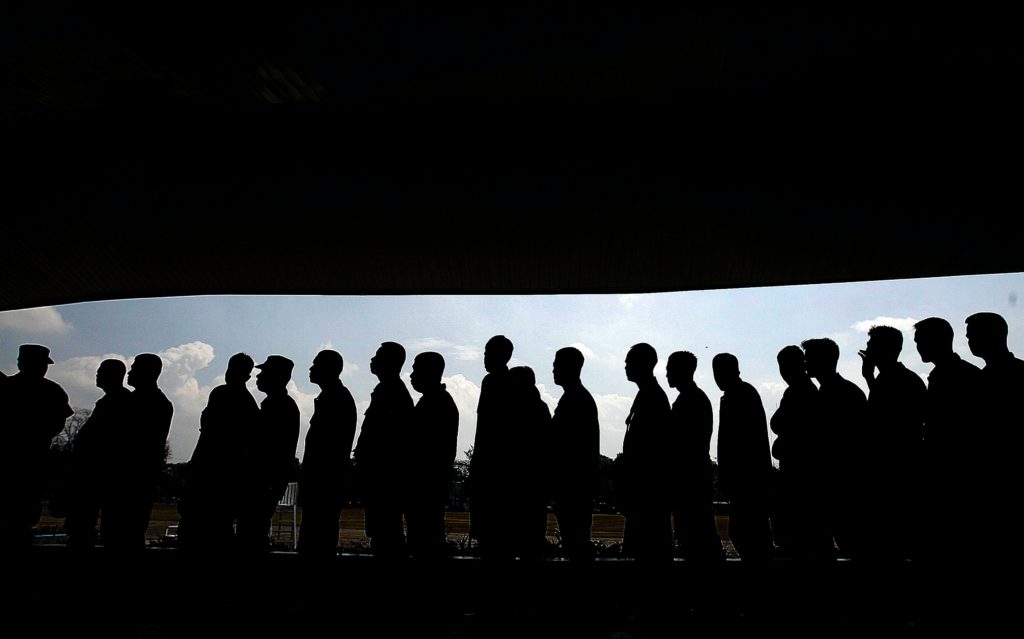 Global and Comparative Sociology: This specialization explores social issues and patterns across different cultures and societies, as well as the impact of globalization on social structures and relationships.
Gender and Sexuality Studies: This specialization focuses on the study of gender identity, sexuality, and the social constructions of gender and sexuality.
Environmental Sociology: Students who choose this specialization will study the relationship between human society and the natural environment, as well as strategies for promoting sustainability and environmental justice.
Medical Sociology: This specialization explores the social and cultural factors that shape health and illness, as well as the social implications of medical practices and policies.
These specializations represent just a few of the many options available for students pursuing an online sociology degree. By choosing a specialization that lines up with your interests and career goals, you can gain the tools needed to make a positive impact in your chosen field.
Career and Salary Information for an Online Sociology Degree
An online sociology degree can provide you with the same education and career opportunities as an on-campus degree. With an online sociology degree, you can pursue many of the same careers in fields such as education, social services, research, marketing, public policy, and more.
The earning potential may have enhanced the students' interest in pursuing a degree in sociology. The Bureau of Labor and Statistics salary data for 2021 shows that the median pay for sociologists amounted to $92,910 annually. However, the statistics cite the pay level for a sociologist with a master's degree and no work experience in a related occupation.
An hourly rate of $44.67 reflects the financially rewarding aspect of sociology when you consider earning an online sociology degree. Projections for the employment of sociologists reflect an annual grown rate of 5% until 2031, keeping pace with the average for all occupations.
Here are a the three main sectors where sociologists serve, along with median annual wages.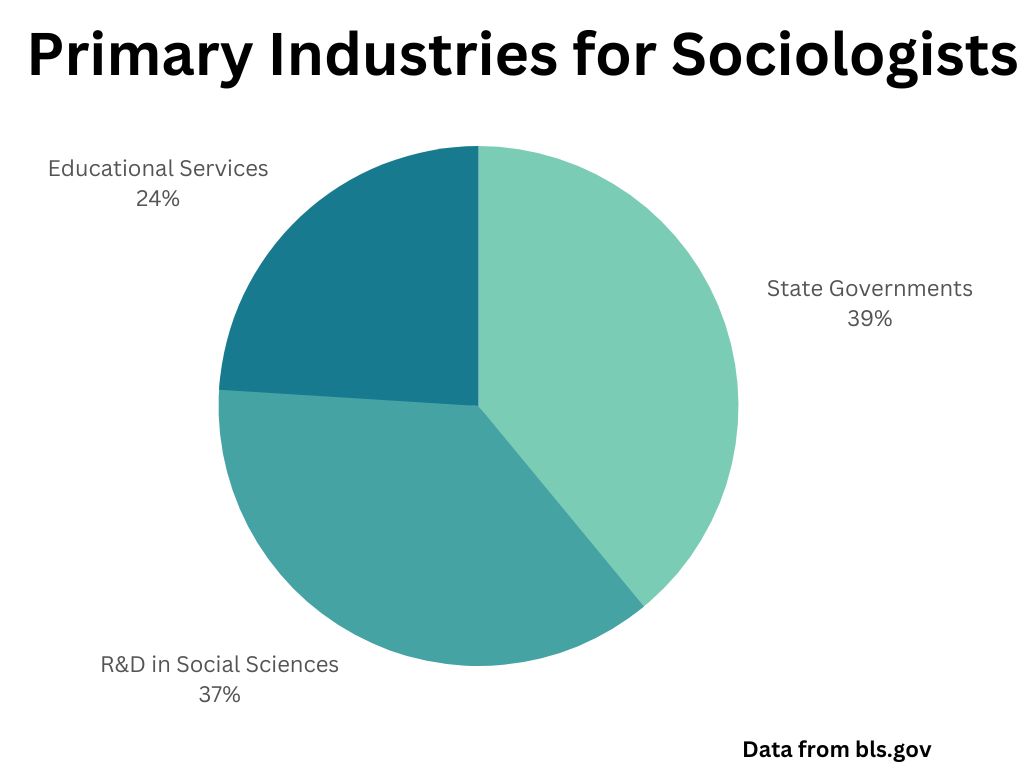 | | |
| --- | --- |
| State government, excluding education and hospitals | $105,120 |
| Research and development in the social sciences and humanities | $99,640 |
| Educational services; state, local, and private | $64,670 |
Curriculum and Courses for an Online Sociology Degree
One of the most enjoyable aspects of taking courses from an online college occurs when you get to choose the courses you want to take. As you know, most of the first credits you earn come from basic education. However, as you advance in your education, you can review the course catalog to find the ones you particularly want to study. Checking the course names can help you choose the online college you want to attend.
Introduction to Social Concerns
At the start of your concentration, this course gives you a view of the social problems that Americans face with societal structures. You get to study industrial capitalism and its influence on social issues, the global economy, poverty, and unequal wealth in areas of the United States. Interesting topics for class discussions include gender and class conflicts, environmental issues, and much more.
Understanding the Social World
Some of your courses offer a survey of the principal areas of study in the broad field of sociology, giving you an overview of topics that interest you. This course introduces you to patterns of relationships, social interactions, and cultural distinctions. Class discussion topics may include criminology, health, medicine, societal inequalities, and socialization. You learn about structures such as organizations and institutions that shape human experiences.
Self and Society
Your course material investigates the impact on individual attitudes that external social influences exert by thought and action. An ability to observe the ways that social forces affect outcomes in society may help you answer questions about human behavior. In looking at your own behavior, you can use the information you learned to see how you influence others.
Marriage and Family
This course takes a scientific view of dating and mate selection, leading to an examination of the marriage experience. A natural progression to marital challenges keeps the course vital and interesting as it considers the diverse types of family units in American society. Your classes teach you to objectively examine facts that describe events and actions.
Social Problems in the Community
You can learn to recognize how using your training helps address social issues in your community, the country, and the world. Gaining a sociological perspective on contemporary problems in society requires study and practice. This course in general education gives you a foundation in how to look at public society as a potential area to focus on later in your studies.
Intro to Social Statistics
In this course, you learn how to use, interpret and analyze statistics in sociology. Core concepts include understanding group characteristics, examining relationships, and how people interact. You learn how to summarize observations based on statistical measures and provide a broad view of their impact on society. The course teaches you how to do statistical tests by hand and on your PC.
Global Inequities
You acquire a worldview when you study sociology. Issues concerning inequality, poverty, and the need for social change exist around the globe, creating problems that sociologists can address. This course examines the forces that impact society in all countries. Your professor provides course materials and lectures on hunger, food insecurity, and poverty as conditions that affect societies and change human lives.
Social Change
In this course, you learn how population and resource distribution affect the fate of nations. The course covers the importance of foreign aid contributions and the work of developmental institutions. Your worldview expands as you acquire a sociological understanding of social policies that create movements for change. The course features case studies from the Americas, Africa, and Asia.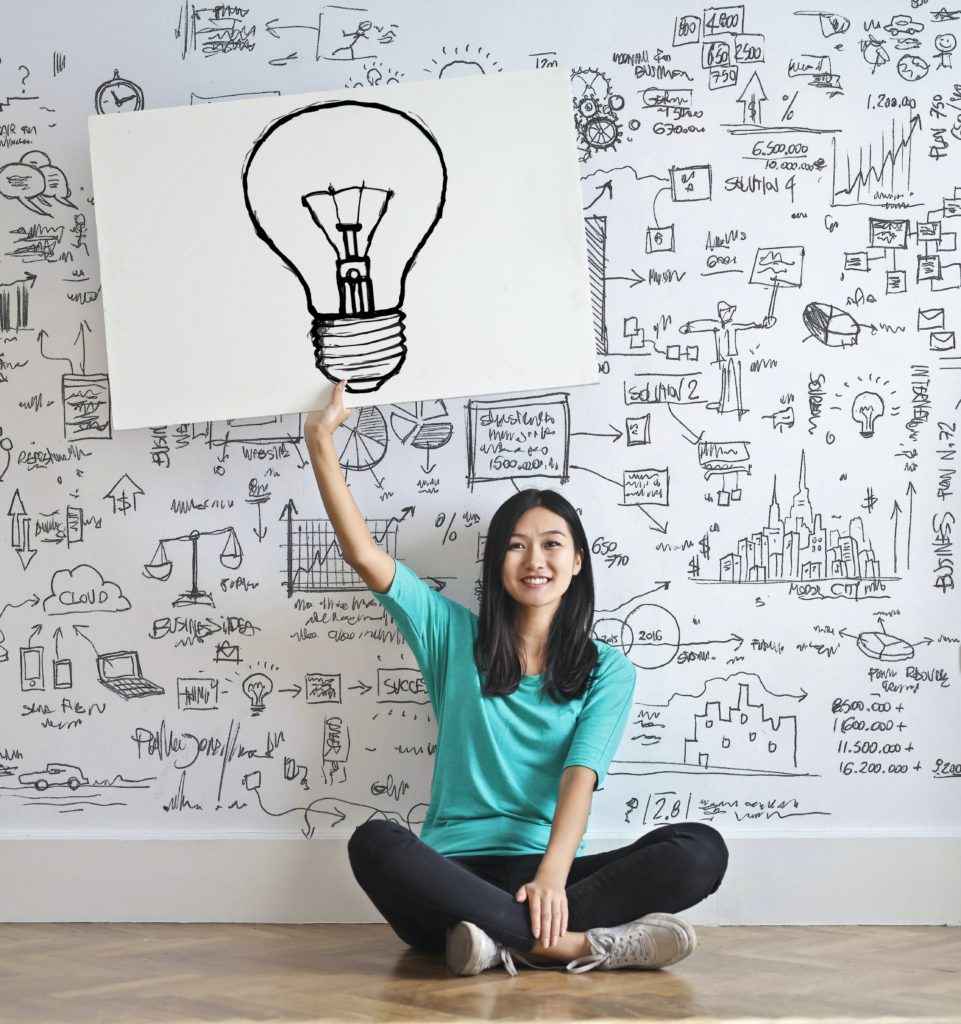 Statistics for Social Research
Much of the work of sociologists depends on gathering and evaluating data as the foundation of research. This course in statistics teaches you how to collect, analyze and interpret data. You learn topics like probability distributions, statistical inference, linear regression, and confidence intervals. A key concept of hypothesis testing teaches you the validity of your research. This course teaches you to develop statistical thinking and an understanding of the importance of technology in sociology.
Environmental Sociology
Some of the causes and consequences of environmental issues and movements form the focus of the content of this course. In class, you may discuss how technological changes affect the environment and the effect of political policy. In addition, the course covers environmental values and publicly held attitudes. Your studies may help you contribute to class discussions of toxicity, overconsumption, resource scarcity, and agricultural productivity.
Political Sociology
In the course, you will examine how the social inequality between races, classes, and genders contributes to societal problems. This course analyzes political organizations and how they relate to other components of society. You study the influences of power, personality, and politics on social structure.
Admissions Requirements for an Online Sociology Degree
Admission requirements for online sociology degree programs can vary depending on the institution and degree level. However, here are some common admissions requirements that you may encounter:
Educational requirements: You must have a high school diploma or equivalent to be considered for admission to an online sociology degree program. Some programs may also require you to have completed some college-level coursework.
Transcripts: You must submit transcripts from all high schools and colleges you have attended. The transcripts should demonstrate that you have taken courses in social sciences, English, and mathematics.
GPA requirements: Some online sociology degree programs require a minimum GPA for admission. The minimum GPA requirement can vary from program to program.
Standardized tests: Some programs may require standardized tests such as the SAT or ACT for admission. However, many online sociology degree programs do not require standardized test scores.
Personal statement or essay: This essay may ask you to describe your reasons for pursuing an online sociology degree, your goals and objectives, and how you plan to use your degree.
Letters of recommendation: Some programs may require letters of recommendation from teachers, employers, or other professionals who can attest to your academic abilities and work ethic.
The admissions requirements for online sociology degree programs are similar to those for on-campus programs. It is important to check with the specific program you are interested in to understand their admissions requirements and application deadlines.
Accreditation for an Online Sociology Degree
Educational agencies evaluate traditional and online colleges on factors that affect the quality of education. Accreditation matters to you because it can make a difference in transferring credits from one school to another. All schools must qualify to earn accreditation, and it helps assure you that your degree deserves the respect you expect. The most well-respected accreditation for online colleges is regional accreditation. Here are the accrediting bodies.
Financial Aid & Scholarships for an Online Sociology Degree
Funding sources for your college education do exist, but they require research and persistence to get them.
Fill out the FAFSA
The first step in finding financial aid is to fill out the Free Application for Federal Student Aid (FAFSA) form. This form determines your eligibility for federal student aid, including grants, loans, and work-study programs.
Research scholarships
There are many scholarships available for online sociology degree students. You can research scholarships through the financial aid office at the college or university you plan to attend and through external sources such as private foundations, non-profit organizations, and professional associations.
Private Loans
If you need more funding, consider getting a private loan. Student loans can provide funding to cover the cost of tuition, fees, and other educational expenses. While federal student loans typically offer lower interest rates and more flexible repayment terms, private loans are still an option. Pay close attention to your terms before agreeing to receive the loan.
What Can You Do With an Online Sociology Degree?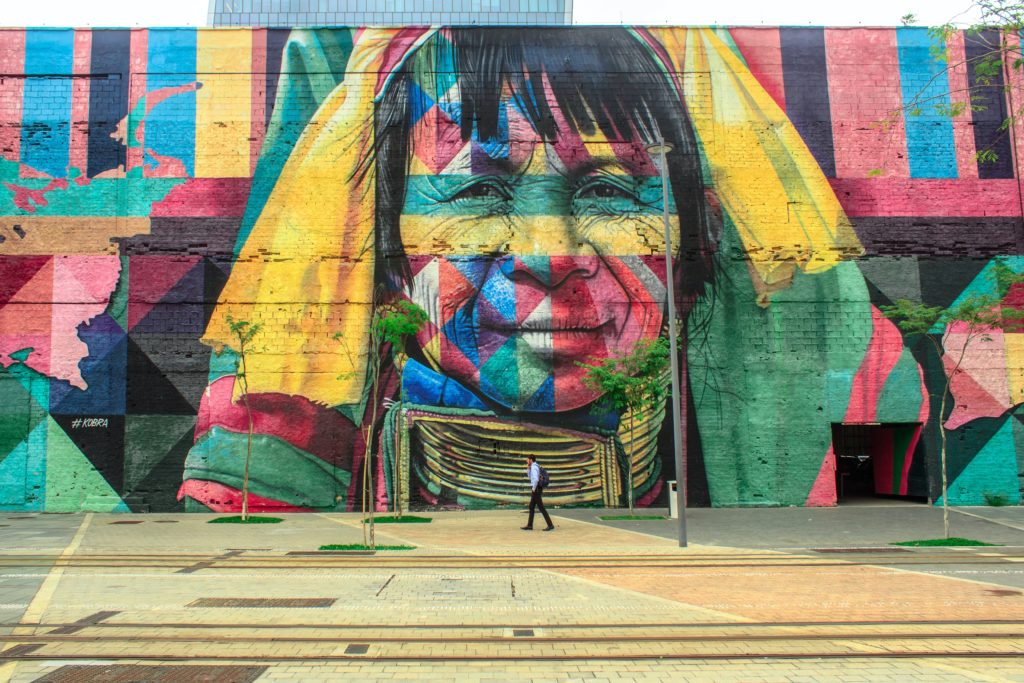 A sociologist is a social scientist who studies society, human social relationships, and institutions. Sociologists use various methods to investigate the social world, including surveys, interviews, observations, and data analysis. They may study topics such as social inequality, social mobility, social norms, social movements, culture, race, gender, and globalization.
Sociologists also analyze how social structures, institutions, and processes shape individual behavior and experiences, as well as how individuals and groups can influence social change. They often work in academia, government, non-profit organizations, and research institutions, and their research can inform policy-making and social interventions aimed at improving society. Additionally, sociologists may work in fields such as market research, public opinion polling, and consulting.
That being said, sociology's broad areas of interest can give you many potential career paths. Your education makes you an astute observer of people who welcome the opportunity to provide guidance, advice, and instruction. The Muse offers career paths that cover a wide range of interests.
Social Worker/Mental Health Worker
You may like to help people solve psychological issues or physical problems with substance abuse or domestic conflicts. A career may take you to hospitals, schools, health clinics, senior centers, or private facilities that serve people who need help.
Learning Specialist
Conducting presentations on leadership, productivity, ethics, and time management may allow you to teach employees skills that make them more valuable to employers.
Paralegal
Your training in sociology prepares you to gather and organize information on legal proceedings. Paralegals work in diverse areas of the law, which include bankruptcy, corporate matters, criminality, family, immigration, dispute resolution, and real estate, among others.
Human Resources
You may apply your knowledge of sociology when you understand a company's policies on compensation and benefits, recruitment, training, and safety. Sociologists have strong interpersonal skills that contribute to resolving workplace issues.
Market Researcher
The skills you learn in earning your degree let you apply them in evaluating data that affects a company's bottom line. Your training in statistics prepares you for interpreting surveys and public opinion polls, helping maintain a company's reputation.
Diversity Coordinator
Working with the human resources department, you may exercise your communication skills and understanding of the importance of people who deserve respect as individuals. Your ability to assess situations and correct policies that allow bias to affect hiring can contribute significantly to a company's success.
Public Relations Coordinator
The public's view of a company often comes from presentations by a public relations coordinator. You may need to write speeches for company executives, draft press releases, and provide accurate information for reporters covering events that affect a company's reputation.
How Much Does an Online Sociology Degree Cost?
Your education offers one of the most valuable investments you can make, lasting a lifetime. The cost of an online sociology degree can vary depending on the college or university you choose to attend and other factors such as the degree level, your location, and your residency status. Here are some general costs to consider:
Tuition is the main cost of attending college and can vary significantly between institutions. The average tuition cost for an online sociology degree ranges from $300 to $600 per credit hour. Total tuition for a 120-hour undergraduate degree would cost between $36,000 and $72,000.
In addition to tuition, many colleges and universities charge registration fees, technology fees, and online course fees. These fees can add several hundred dollars to the total cost of your degree program.
You will also need to budget for textbooks and other required course materials. The cost of textbooks and supplies can vary widely, depending on the courses you take and the format of the materials (e-books or physical books).
How Long Does it Take to Get an Online Sociology Degree?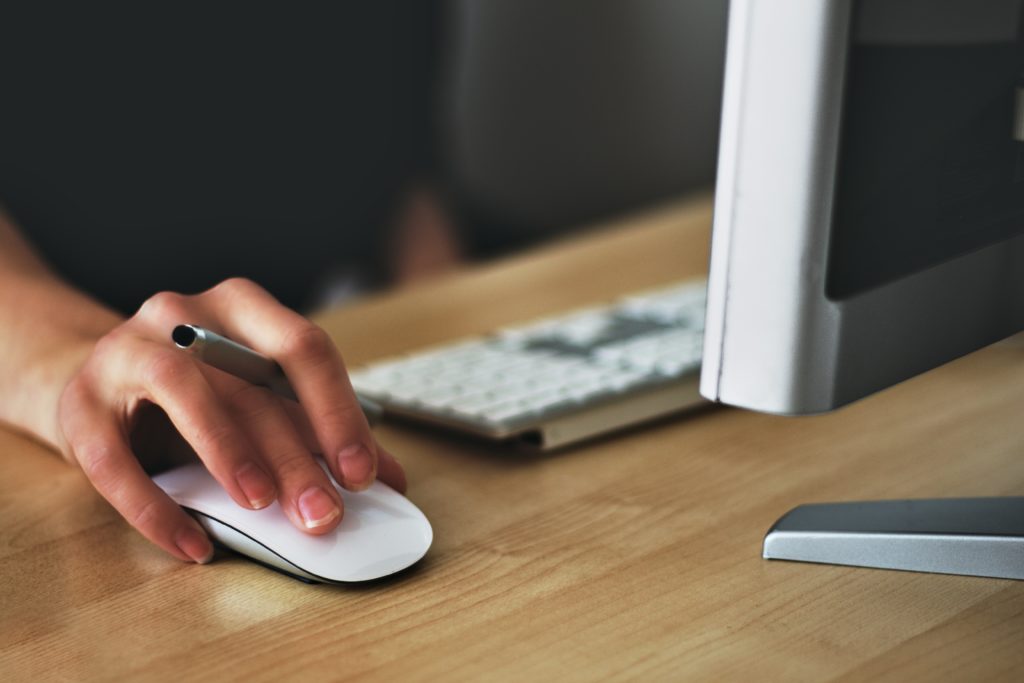 Your ability to control your class load allows you to complete your degree in less than four years. You may shorten it to about three if your schedule and obligations to family and job will enable you to spend more time online and to study. Online colleges allow you to speak to an admissions specialist or guidance counselor who can advise you on the length of your program. They welcome your questions, and you can ask anything that concerns you.
Are There Affordable Online Sociology Degrees?
You can get an online undergraduate sociology degree for under $50,000! That being said, several approaches can help you find an affordable online sociology degree. Choosing to go to a school in your state can reduce your costs significantly, perhaps making it possible for you to get the education you want and need. You could transfer eligible credits from a high-quality but low-cost community college. If your school charges a flat rate per semester, you could take a heavier course load and try to finish early. Of course, you can also apply for scholarships and grants to lower the total cost.
Is getting a Sociology Degree an Online College Worth it?
Psychology Today cites the durability of education that allows you to return to college whenever you have time, making any college degree worth what it takes to earn it. A sociology degree carries a level of importance that makes it especially worth earning. Business, industry, education, and charitable endeavors involve working with groups, organizations, and human relationships.
Your degree from an online college helps you understand your fellow employees as a supervisor, a co-worker, or a manager. You can contribute to an organization's success by relating to customers and competitors. Training in sociology enhances your skills in managing relationships and interactions. The breadth of specialization within sociology makes it worth devoting a college career to understanding it. Knowledge of sociology contributes to the economy, law, labor, occupations, organizations, and politics by understanding how relationships work.
The increasing diversity in American society requires the leadership of sociologists who can provide a perspective of leadership that includes a range of cultures, nationalities, races, genders, and sexes. Your training makes your degree in sociology valuable as a contribution to the betterment of society.
10 of the Best Schools Offering Online Sociology Degrees
The availability of outstanding online programs in sociology offers encouragement to anyone who wants to study society and how it shapes human behavior. Uniquely designed programs at each school invite you to consider the advantages of choosing one that suits your preferences. The following regionally accredited schools provide phenomenal online programs. They are listed in alphabetical order.

A personal admissions counselor helps you with enrollment, registration, and financial issues. An online sociology degree at California Baptist gives you a perspective that prepares you to enter the job market in any field that involves people. Accreditation by the Western Association of Schools and Colleges Senior College and University Commission assures your degree of respect from other schools and potential employers.

You can find admission requirements online, and you may qualify. Even if you fall below the minimum standards, you may still receive admission on a conditional basis. An online degree in sociology at Central Methodist helps you understand how society functions and the events that shape it. The school holds accreditation by the Higher Learning Commission.

A special opportunity to enroll at Columbus State as a first-year student through the summer of 2024 removes SAT/ACT requirements. A Financial Aid Checklist online may help you find funds for your education. The school offers an outstanding education with easy access and affordability. Accreditation by the Southern Association of College and Schools Commission on Colleges assures you of a quality online sociology degree.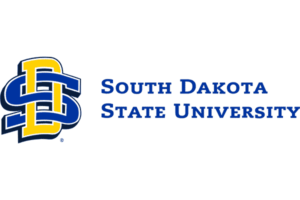 A rolling timeline lets you apply for admission anytime. South Dakota State lets you qualify for admission in several ways with various achievements. You can find the school's self-assessment survey that gives you an idea of your role as an online student. South Dakota State holds accreditation from the Higher Learning Commission.

An online degree in sociology from UCF can prepare you for a career that requires interpreting human behavior. As a transfer student or freshman, you receive tools and support for a valuable college experience. The University of Central Florida holds accreditation by the Southern Association of Colleges and Schools Commission on Colleges.

You may achieve your goal of studying the social world with an online college degree in sociology at the University of Colorado Denver. You may resume college, transfer credits, or study online after high school graduation. An Enrollment Navigator helps you prepare your CU Online application, and a Student Success Coach helps guide you after your application receives acceptance.

A sociology degree from UMass Global helps you learn how to analyze society and use your acquired knowledge in the job market. Graduates qualify for work in business, industry, education, and other fields at home and abroad. Accreditation by WASC Senior College and University Commission assures you of quality education.

You may apply for admission as a transfer student, a readmit applicant, or a high school graduate. U of M holds accreditation by the Commission on Colleges of the Southern Association of Colleges and Schools. Superior online academic programs provide access to the online degree in sociology that appeals to you. U of M offers a complimentary College Prep course that lets you practice as an online student.

Your interest in understanding how social problems affect people can find fulfillment in Washington State's online degree program in sociology. You can apply for admission to a program that emphasizes sociological thinking. Global Campus Admissions Counselors can help you navigate the application process. A reduced rate for the application fee may apply to you as a returning student.

Your choice to learn how people interact in groups, organizations, and society puts you on a path to an online sociology degree. You may apply for admission as a first-time freshman, transfer student, international student, veteran, adult learner, or other classification. Western Kentucky holds accreditation by the Southern Association of Colleges and Schools Commission on Colleges.
Getting your Online Sociology Degree
The realization of a dream to earn a degree in sociology can begin with enrolling in an online college. Whether you want to start as a freshman or you plan to continue your education after a break of a few years, online study can provide the best way to achieve your goal.
You have the tools you need to find the school that offers your desired curriculum. In addition, your interest in searching for an online college shows you are determined to succeed. Accept the challenge of investing in your education and finding new avenues of interest. The world of knowledge beckons you to enter the field of sociology as a career change or to study an area that has always appealed to you. Your qualifications to enter the job market with new knowledge and skills can lead to a financially rewarding and intellectually challenging career. Even more, it can give you a sense of satisfaction by earning a college degree in sociology.
Notable Resources
Most Affordable Online Colleges for Human Services