2023 Guide to the Best Online Colleges for a Master's in Music Education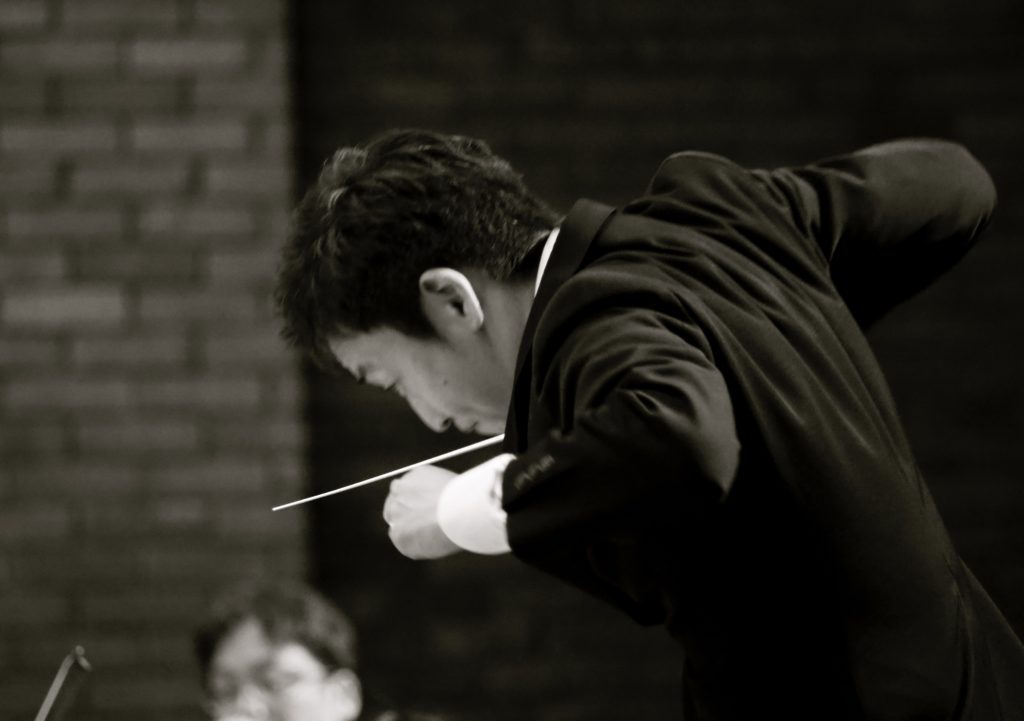 As a music educator, you can make a big difference for countless students, but you must have the proper credentials. More and more institutions expect applicants to have a master's degree in music education from a reputable university. Thankfully, the majority of institutions don't care if you attain your degree online, and many online colleges offer top-notch degree programs with the best instructors in the field. Because online colleges are so common these days, getting your Master's in music education online is easier than ever before.
However, getting your degree from the right institution is still essential. You're going to put quite a lot of time and effort into getting your Master's in music education online, and you want to get the most utility out of your degree. Therefore, before enrolling in a graduate program, you must carefully read this guide on the best online colleges for music education.
Degree Specializations in the Music Education Field
Music education is often a concentration or specialization in a broader Master of Music or Master of Education program. Many Masters of Music Education programs have concentrations in specific instruments or age groups, and some programs focus heavily on research instead of pedagogy. Specializations can vary significantly between programs and institutions, and many larger institutions have distinct fine arts, music education, and education departments with their own course designations and concentrations. Thus, if you're interested in a more prominent university but can't find your desired program, then you may want to call or email them for clarification about their programs before giving up on the institution.
Career and Salary Information for a Master's in Music Education
Most individuals with a master's in music education teach at primary and secondary schools, instruct adults, give private lessons, or lead ensembles as a music director. According to the Bureau of Labor Statistics, higher education music teachers in the United States earned a median annual wage of $75,940 in 2021. In contrast, high school teachers earned a median yearly salary of $61,820 in the same year. In 2021, music directors earned a median annual wage of $49,130.
To give you an idea of other options, here is a list of the top-paying industries for music teachers provided by the Bureau of Labor Statistics. The list is organized by annual mean wage.
Educational Support Services $118,690
Grantmaking and Giving Services $96,270
Junior Colleges $95,210
Colleges and Universities $85,060
Performing Arts Companies $78,790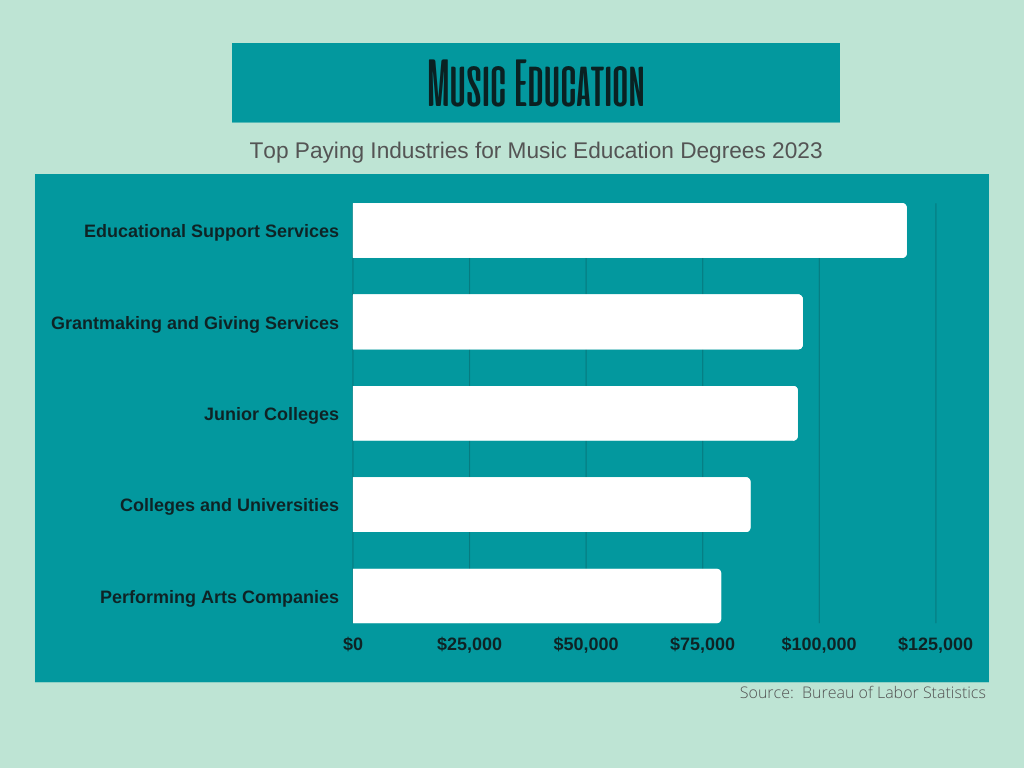 Regardless of your chosen degree path, your earnings will vary considerably based on your location and experience.
Master's in Music Education Curriculum and Courses
Most Master's in Music Education degrees from online colleges range from 30 – 36 credits and can be completed in 18 – 36 months. Not all programs require students to write a thesis. While courses are going to vary from institution to institution, there are staples you can expect from nearly every program. Students will need to take several music theory courses. These courses explore how Music is made by looking at the structure and the meaning of harmonies, melodies, and rhythms.
Students enrolled in an online master's degree in Music Education will also be expected to take many general music education classes. Examples include the philosophy of music education, the history of music education, pedagogy, the psychology of music education, and contemporary issues in music education.
The electives available for students are specific to the school and program. Some schools allow students to dive deep into different ways people make Music around the world. Others provide electives that allow students to focus on an area such as choral Music, orchestral Music, or band. Needless to say, when applying to get accepted into an online college, make sure the courses offered by the school match your desired academic and career goals.
Admissions Requirements for a Music Education Master's Degree from an Online College
Portfolio
Your portfolio should contain information about any relevant projects that you've completed or participated in. As an applicant to a music education program, you may want to detail your students' achievements and the accomplishments of any clubs, choirs, or student organizations that you've led. You can also include case studies about specific problems that you solved for your students, community members, or employer.
Instrument Proficiency
Many music-related Master's degree programs require applicants to demonstrate proficiency in an instrument. Eligible instruments vary between colleges. Depending on the program and institution, you may have to perform live in front of faculty members. Alternatively, you might just have to submit an audition video.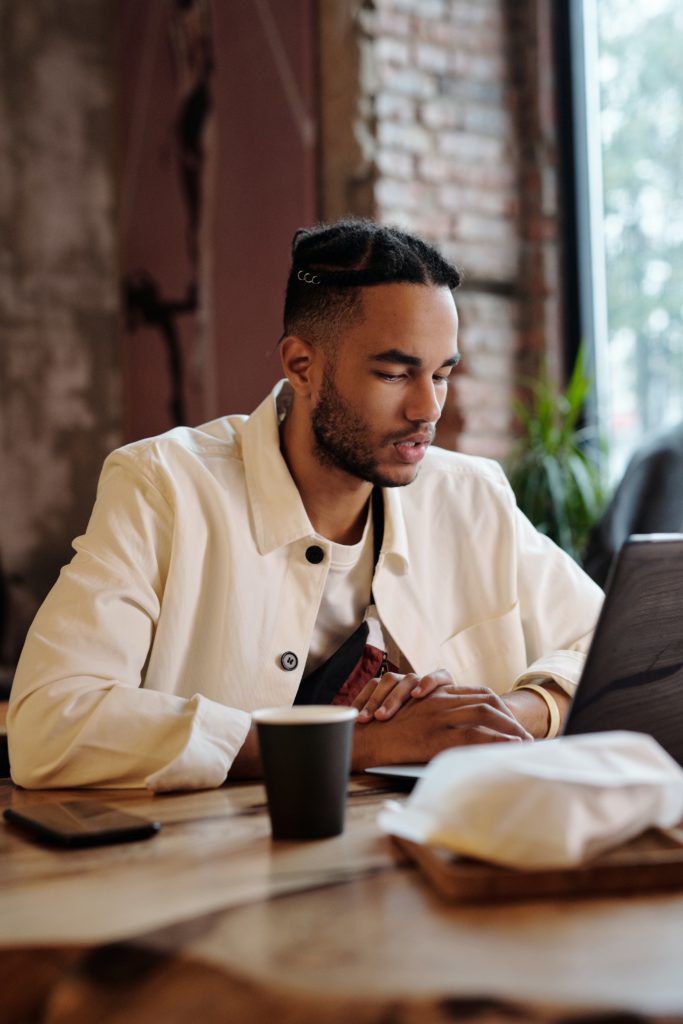 Suitable Bachelor's Degree From an Accredited Institution
Students typically need a bachelor's degree to enroll in a master's degree program. A degree related to Music or education will impress admissions officers more than a degree in business or some other unrelated field. Your bachelor's degree should come from an accredited institution.
GPA
Many universities prefer a GPA over 3.0, but some programs may make an exception for an applicant with a GPA over 2.5. Even if you believe that your GPA is too low to get into your desired program, you should still send an application and speak to relevant faculty members. You may still be able to enroll under probationary status or take remedial courses to qualify for the program.
Graduate Record Examination (GRE) Results
Many education and music programs require applicants to achieve a particular score on their GRE. Specific requirements vary between institutions and programs. The GRE consists of three sections that measure verbal reasoning, quantitative reasoning, and analytical writing. Most people consider the GRE very difficult, so you should start studying for your test as early as possible.
Proper Completion and Submission of All Application Materials
Graduate programs want students who can follow detailed instructions. With that in mind, it's essential to fill out all application materials to the best of your ability and submit them before their deadlines. Some institutions require essays, a statement of intent, and unique or uncommon application materials, so you should pay close attention to an institution's application requirements as you go through the process.
Interview
You will likely have to attend at least one pre-admission interview to enroll in an online master's program. Interviewers will ask you about your experience, why they should accept you, how you'll contribute to their program, interests, failures, successes, and more. Interviewers expect honest and detailed answers, so you should anticipate questions and prepare your answers well in advance of your interview.
Resume or Curriculum Vitae (CV)
Admissions officers will closely look at your skills and experience to determine whether you're a good fit for their program. Pay close attention to a program's admission requirements before sending in a resume or CV. Admissions officers will not be happy if you send them the wrong document. While your CV should list all of your academic credentials and experience, your resume should only highlight your relevant skills and credentials.
Letters of Recommendation
Many programs require students to gather and submit letters of recommendation from employers, former instructors, and other notable people. Different universities expect different formats, but letters of recommendation generally shouldn't be longer than one page. You don't want a lackluster letter of recommendation, so make sure that you only ask for letters of recommendation from people who have spare time and a high enough opinion of you to write a good one.
Accreditation for a Master's in Music Education from an Online College
The National Association of Schools of Music (NASM) is the primary accrediting body for postsecondary degrees related to Music in the United States. Most reputable primary, secondary, and postsecondary institutions only accept applicants with degrees from NASM-accredited institutions for music-related positions. Consequently, you may have a difficult time finding an excellent job in your field in the U.S. if you do not have a degree from an NASM-accredited school. While many institutions across the world recognize NASM accreditation, you should carefully research local norms, hiring practices, and accreditation standards if you plan to work in another country.
Financial Aid and Scholarships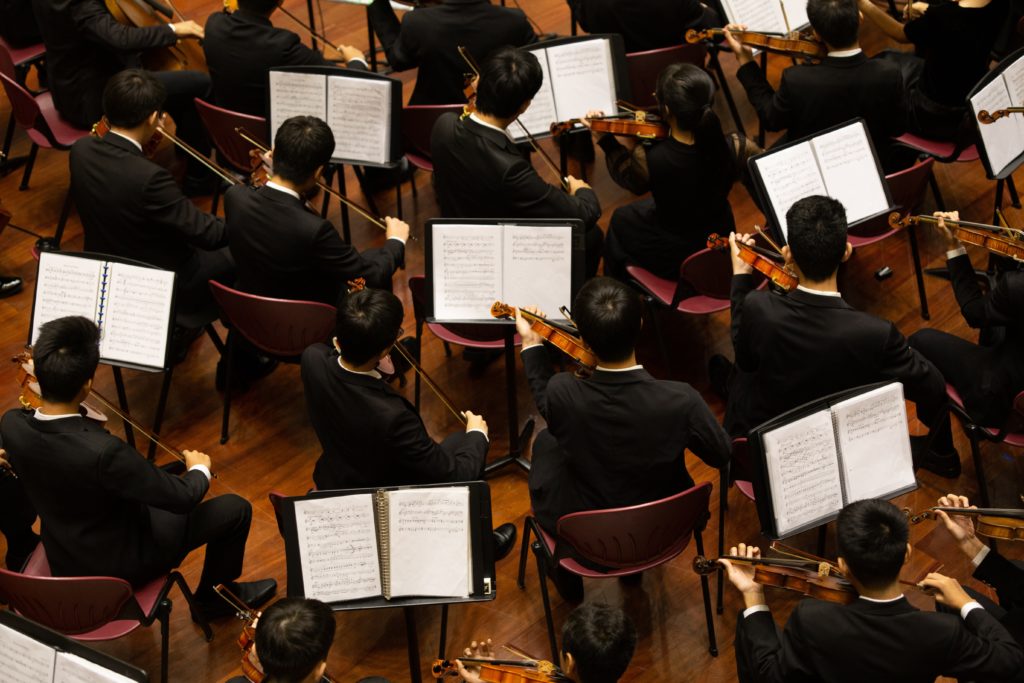 All students applying to graduate schools in the United States should file the Free Application for Federal Student Aid (FAFSA). The FAFSA will connect you with scholarships, work-study programs, grants, and loans to fund your studies. Unlike financial aid for undergraduate programs, the federal government does not take a graduate student's parents' finances into account when determining their FAFSA benefits. Many states offer tuition reimbursement for individuals who currently work or plan to work in the education field, and veterans of the U.S. Armed Forces may be eligible for tuition assistance under the terms of the G.I. Bill.
What Can You Do With a Master's Degree in Music Education from an Online College?
While most graduates with a master's degree in music education choose to go into teaching or one of the other aforementioned fields, there are plenty of different career options. Many individuals with a music education degree become performers, compose Music professionally, develop music software, find positions in television or radio, or work with popular artists. Your only limitations are your professional skills, imagination, and ability to market yourself.
How Much Does a Master's Degree in Music Education cost from an Online College?
Tuition costs vary between institutions. In-state tuition at a public university is generally less expensive than out-of-state tuition or tuition at a private university. For example, while the full tuition for a master's degree at Boston University costs around $61,050, the in-state tuition for a similar program at the University of Minnesota would cost about $46,170. Thankfully, online degree programs allow you to complete your studies from anywhere in the world, so you can still earn credit at institutions in high-cost-of-living areas while living in a cheaper city.
How Long Does It Take To Get a Master's in Music Education from an Online College?
Earning a master's in music education online can take anywhere between 18 and 36 months for a full-time student. The program length will depend on when you start and your institution's requirements. Naturally, a part-time student will take longer to earn their degree, and your degree may take more time if you have to repeat courses.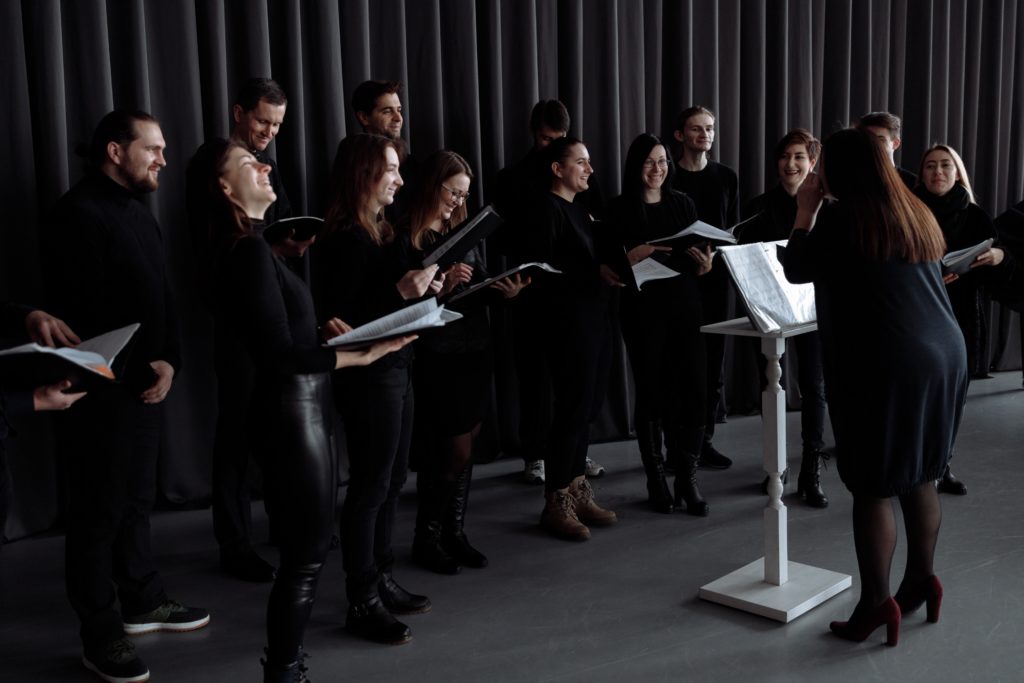 Are There Affordable Master's of Education Degrees from Online Colleges?
Many good music education degrees are very affordable for in-state and out-of-state students. However, any NASM-accredited program will still cost tens of thousands of dollars without scholarships or other financial aid. After all, institutions need to hire experienced faculty and offer high-quality coursework to meet sufficient education standards for NASM accreditation, so they can't afford to make their programs too inexpensive.
If you see an exceptionally cheap program, then it's likely not accredited by the NASM. A non-NASM-accredited master's degree in music education is almost worthless in the United States, so you must verify accreditation and be wary of scams. Some public universities allow out-of-state students from certain states to take courses with in-state tuition if their home state does not offer an equivalent program. Therefore, you should make sure to ask your state's public institution and the department that you're interested in about any tuition reciprocity agreements. Most Master's degree programs allow part-time enrollment, which is a good option for students who can't afford full-time enrollment.
Is an Online Master's in Music Education Worth It?
The value of a degree depends on your goals and dedication. While the right Master's degree will help you get more interviews when you apply for jobs, a degree is no guarantee of career success. You still must still build a solid portfolio and show potential employers that you can use what you've learned in your Master's degree program. This means that you need to take your studies seriously if you decide to enroll in a degree program. If you don't plan on applying for jobs that require a master's degree in music education, then you should carefully consider whether a degree that you don't need for career advancement is worth your time and money.
The 10 Best Online Colleges for a Master's in Music Education in 2023
The following schools have been chosen to represent Master's in Music Education degrees from online colleges because they are regionally accredited, have programs that can be completed online, and consistently have high-quality programs. The schools are listed in alphabetical order.

Established in 1918, Ball State University is one of the bigger research universities in Indiana's state university system. About 22,600 students study at this institution, and it offers over 100 different graduate degree programs. Ball State University is a space-grant college with many high-quality STEM programs, and it also has well-respected programs in education, fine arts, and humanities.
Program Overview
To attain a Master of Music degree with an emphasis in music education, you must complete at least 30 credit hours of coursework. All Master of Music programs cover advanced topics in music history, music theory, and performance. The coursework in the music education concentration will cover research in music education, assessment techniques, music analysis, the history and philosophy of music education, and similar topics. For a final project, you can choose to complete a creative project, research paper, thesis, or six-credit cognate.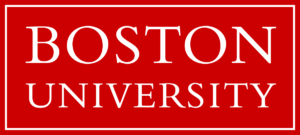 With over 33,600 students, Boston University is one of the largest private research universities in New England. Boston University started as a Methodist seminary in the early 1800s, but it has since become a secular institution that offers a wide variety of programs. Today, this college is especially notable for its programs in law, computer science, engineering, dentistry, and fine arts.
Program Overview
Boston University's 32-credit Master of Music in Music Education program takes between 18 and 24 months to complete. All courses in this program are four credits and follow an intensive seven-week schedule, so most students take two courses per semester. This program requires students to complete 12 credits of music education courses, four credits of music theory courses, and 16 credits of relevant elective courses.

BGU is Ohio's largest public research university, and students have been studying at this institution since 1910. With over 200 undergraduate degree programs and a variety of postgraduate degrees, Bowling Green University attracts all kinds of students. The College of Education and the College of Musical Arts have been some of the university's most popular colleges since the 1970s.
Program Overview
The university's Master of Music Education program starts in the summer and takes 15 months to complete. Initial coursework covers assessment data, advanced music pedagogy in relation to music technology, human learning in Music, and field-based teaching for music educators. Students study musical analysis and continue their field-based education and learning in the spring semester. In the second summer semester, students finish the program with courses in music curriculum development, music performance, and advanced application of research and assessment methods. This program is primarily designed for students who already hold a teaching position and want to advance their skills and career opportunities.
This institution ranks among the best public universities in the Midwest. Only around 8,800 students study at Eastern Illinois University, making it one of the smallest schools on this list. However, this means that class sizes also tend to be smaller than usual, so you can interact more extensively with the faculty, your instructors, and fellow students. Eastern Illinois University first opened as a teacher's college in 1895, and the College of Education remains one of the most prestigious colleges in Illinois.
Program Overview
It takes around 32 months to complete your Master's in music education online at Eastern Illinois University. Students start their studies with courses in research methods, social justice issues in music education, pedagogy, and music history. Later in the program, students will study the psychology of music learning and find out how to make effective curricula for all kinds of students. Students finish the program with a faculty-approved research project. While you will primarily work towards your Master's in music education online in this program, all students must attend a one-week residency at the university at some point during their studies.

Only around 2,600 students study at this private Baptist university. North Greenville University offers degrees in education, history, English, Spanish, criminal justice, theater, psychology, and a variety of other subjects. Class sizes are small, so North Greenville University is a great place to get your Master's in music education online.
Program Overview
The core courses in the university's Master of Music Education program cover the history of music education, current issues in music education, analytical techniques, research techniques in music education, and the psychology of music education. Students must complete 14 credits of electives in specialized topics related to music education. Subject to the approval of the graduate committee, you must finish a teaching capstone or a research project to complete your Master's in music education online at this institution.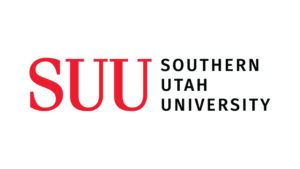 Southern Utah University was founded in 1897 as a school for teachers. The institution has since expanded to offer nearly 160 programs. Southern Utah University is known for its strong online programs, making it a great place to pursue a master's in music education online.
Program Overview
While this program is primarily online, students must attend a three-week on-campus session. Students in this program take courses in conducting, music theory pedagogy, curriculum organization, and music teaching. Before the end of the program, students must complete two practicum courses, a research project, and a capstone project. This 30-credit program consists of 20 core credits and ten elective credits. The graduate committee has designed the program for current educators to get a master's in music education online, so you must already work at an educational institution to enroll in this program.

Texas Tech University was established in the city of Lubbock in 1923. Over 40,000 students study at Texas Tech University, and it has grown to become one of the biggest public research universities in Texas. This institution is known for its elite graduate programs in education, medicine, engineering, and law.
Program Overview
The Master of Music Education degree at Texas Tech allows students to choose whether they complete a thesis. With a thesis, students need to complete 30 credits. Students who opt for the non-thesis option must complete 36 credits to get their Master's in music education online. Each option requires students to complete three music education courses, one music theory course, and one musicology course. Students can fulfill their remaining credit requirements with elective courses in conducting, Kodaly certification, applied lessons, music research, music technology, and other relevant topics.

The State University of New York at Buffalo was founded in 1846 by Millard Fillmore shortly before his presidency. Over 32,300 students currently study at this public research university. The university offers a wide range of high-quality programs in engineering, education, medicine, business, dentistry, law, and other disciplines.
Program Overview
Most students complete the university's 33-credit Master of Music Education program within four semesters. Coursework covers music learning theories, curriculum development, assessment methods, educational psychology, and informed advocacy research. Students must complete an advisor-approved capstone before they can earn their Master's in music education online.

The University of Minnesota is known for its robust postgraduate and doctoral programs. Over 52,300 students study at this public university. The institution offers programs in 19 colleges, and the university's College of Education and Human Development ranks very highly.
Program Overview
The University of Minnesota's Master of Music in Music Education program allows students to choose between two tracks of study. In the pedagogical track, students must complete nine credits of foundational music education courses, nine elective credits, an oral examination, 12 credits of pedagogical courses, and a master's project. Students in the research track need to complete nine elective credits, 12 credits in foundational music education and research, six credits in music pedagogy, a master's project, and a final oral examination.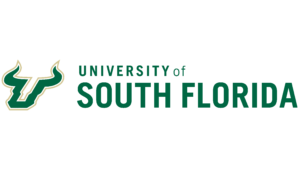 Around 50,000 students study at this public research university. The University of South Florida is a space-grant and sea-grant institution, and students from across the world apply to its STEM programs. The school's education and fine arts programs rank among the best in the state.
Program Overview
The University of South Florida's Master of Arts in Music Education is a 30-credit program. The curriculum covers learner-centered approaches in music education, research design and methods, literature review, research data analysis and report writing, music history, and various electives. To earn your Master's in music education online from the University of South Florida, you must submit an advisor-approved research paper to a reputable professional journal.
Getting Your Master's in Music Education from an Online College
Pursuing a Master's in Music Education from an online college will not only equip you to be as effective in your music education career as an in-person program, but it will also allow you maximum flexibility so that you don't have to put your career on hold. Remember, furthering your education takes quite a bit of investment in finances, time, and energy. Thus, it is essential for you to be patient as you search for the right fit. Reach out to admissions counselors and ask a ton of questions. Start the process early and go at a pace that is sustainable. Rest assured that finding the best fit can be as simple as finding an online program that fits your career goals, your schedule, and your budget.
Related Resources