2023 Guide to the Best Online Colleges for Psychology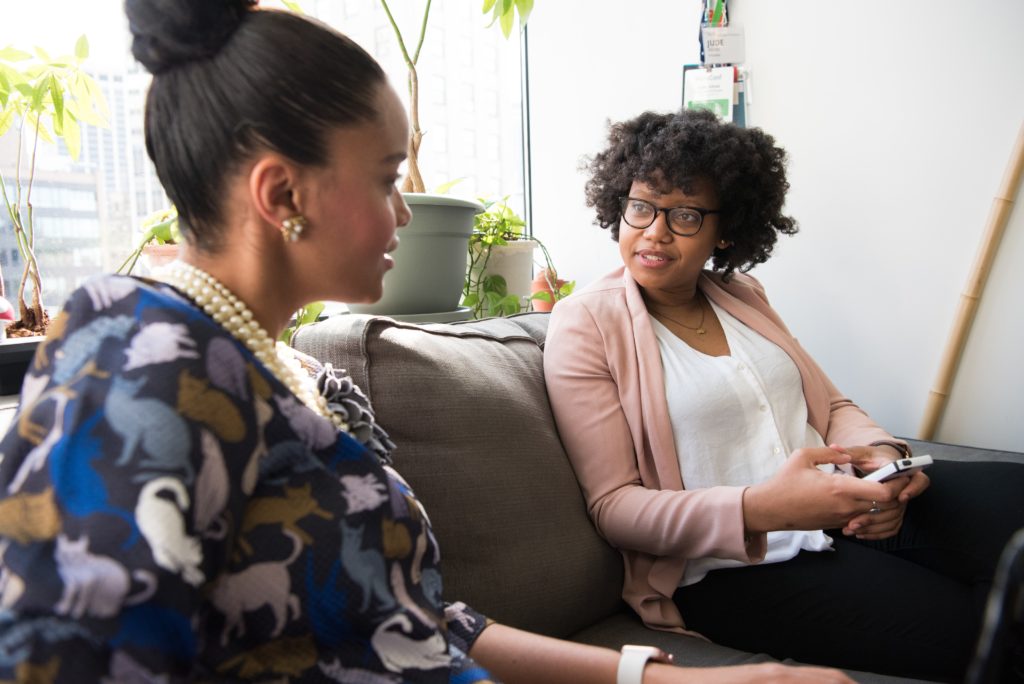 As more awareness is given to mental well-being, the demand for those with online psychology degrees is very high. In fact, the U.S. Bureau of Labor Statistics projects a "6% increase in psychologist jobs over the coming decade". Individuals who are interested in examining the science of mental processes, and human behavior should consider investing in obtaining a psychology degree from one of the many accredited colleges that we're going to discuss below.
Online Undergraduate Psychology Degrees
On your journey to obtain an undergraduate psychology degree, you'll study many exciting topics related to the human mind and emotions. These include but are not limited to cognitive, social, personality, abnormal, and developmental aspects. You'll learn all about studying the brain, mind, human interactions, and human and animal social interactions.
An undergraduate degree will provide you with the specific foundational skills to adequately prepare for a graduate-level program. It's crucial to note that an undergraduate psychology degree can be a great stepping stone for various careers in the law, medicine, business, education, and psychology fields.
An online psychology degree may be a worthy investment if you want a career where you work with people and have a substantial interest in understanding human behavior and mental processes. Those who invest in this specialized degree have valuable skills of critical thinking, open-mindedness, problem-solving, and effective communication. An ability to handle stress, high-pressure situations, and social dilemmas is also highly recommended in applicants for this particular degree field.
Specializations for Psychology Degrees from Online Colleges
When endeavoring to obtain a psychology degree, there are various specializations, also known as concentrations, that you can select. These areas will help you gain the necessary knowledge and experience in a particular sub-sectors of practice or a specific population.
Some examples include sports psychology, which can prep you for being a youth sports coach, or child psychology, which could be beneficial in developing computer games for children. There are many different specialties that you can choose from, depending on the online college program that you attend and your interests.
Clinical Psychology
This particular area of psychology focuses directly on diagnosing and treating psychological conditions. Those who want to earn a doctoral degree in clinical psychology should consider specializing in this field for their online undergraduate degree.
Child Psychology
In this specialization, you'll learn about understanding the various phases of childhood development. Child psychology helps you better understand how to support children and their families on the path to healthy psychological development. With this degree field, you can work in various children-related careers, like childcare and youth sports.
Educational Psychology
Educational psychology can be a great specialty to participate in if you're interested in a career as a school administrator, academic publisher, or adult learning designer. This helps you to understand better how people learn. You'll learn how to design and deliver quality educational programs.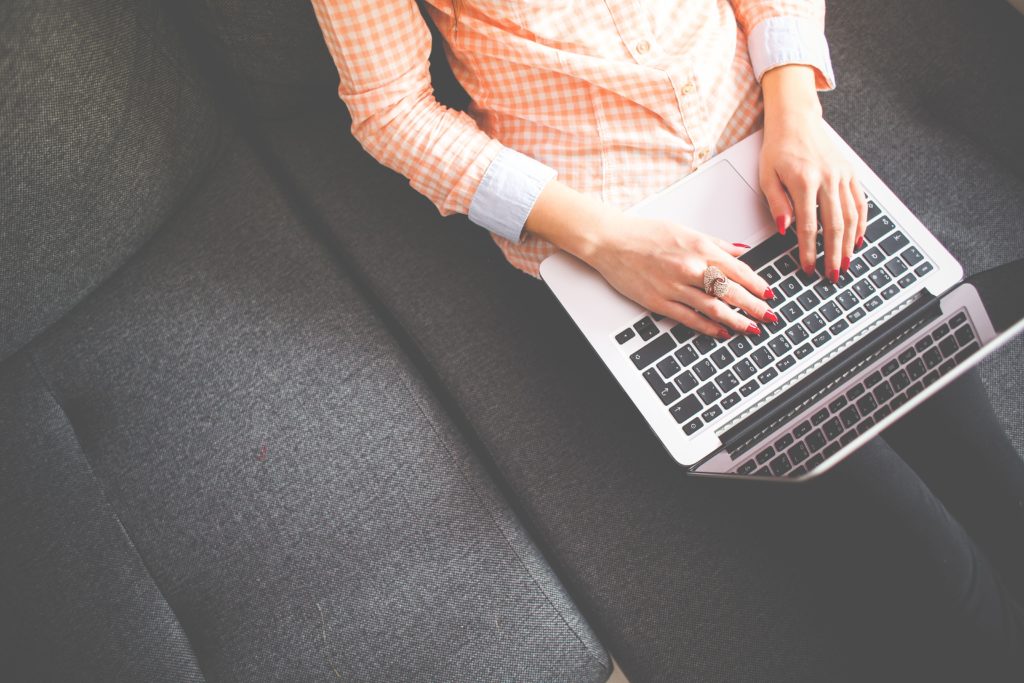 Counseling Psychology
With this specialty, you'll learn how to properly diagnose psychological conditions in patients and use that understanding to help them solve their life issues. This is the perfect specialty for those who want to become a psychologist or counselor.
Health Psychology
In this field, you'll get to dive into how different health conditions affect a person's psychological well-being. Great careers for this specialty include healthcare administration, public health promotion, physical therapy, and hospital administration.
Forensic Psychology
Forensic psychology focuses on the law and its relationship with a person's psychology. Those who endeavor into this specialization can expect to take a career in public policy, crime prevention, or the justice system.
Industrial/Organizational Psychology
If you're interested in how business structure impacts how people behave, then this may be the right specialty for you. You'll not only see how people behave, but you'll discover methods for optimizing each organization's structure to help enhance overall performance. This is perfect for those looking for a career in business and consulting.
Sports Psychology
With this sub-sector, you'll focus on using psychology to enhance players' performances and overall well-being. This specialty is ideal for those looking to go into adult sports coaching, youth sports coaching, or a similar career path.
School Psychology
Similar to educational psychology, this specialty closely examines educational organizations and schools. You'll learn how to make them perform more effectively and deliver better psychological results. This degree is best for careers in government and school administration.
Career and Salary Information for Psychology Degrees from Online Colleges
The level of degree that you earn and the career specialty you choose will have a tremendous impact on the salary you can make each year. Those who earn an undergraduate (also known as a bachelor's degree) can typically expect to make less than those who obtain a doctoral degree (also known as a Ph.D.).
Since there's a large variety in compensation depending on your degree and career field, we'll share five of the highest-paying careers in the psychology field below. This will give you a taste of some of the best areas to consider as you plan your career.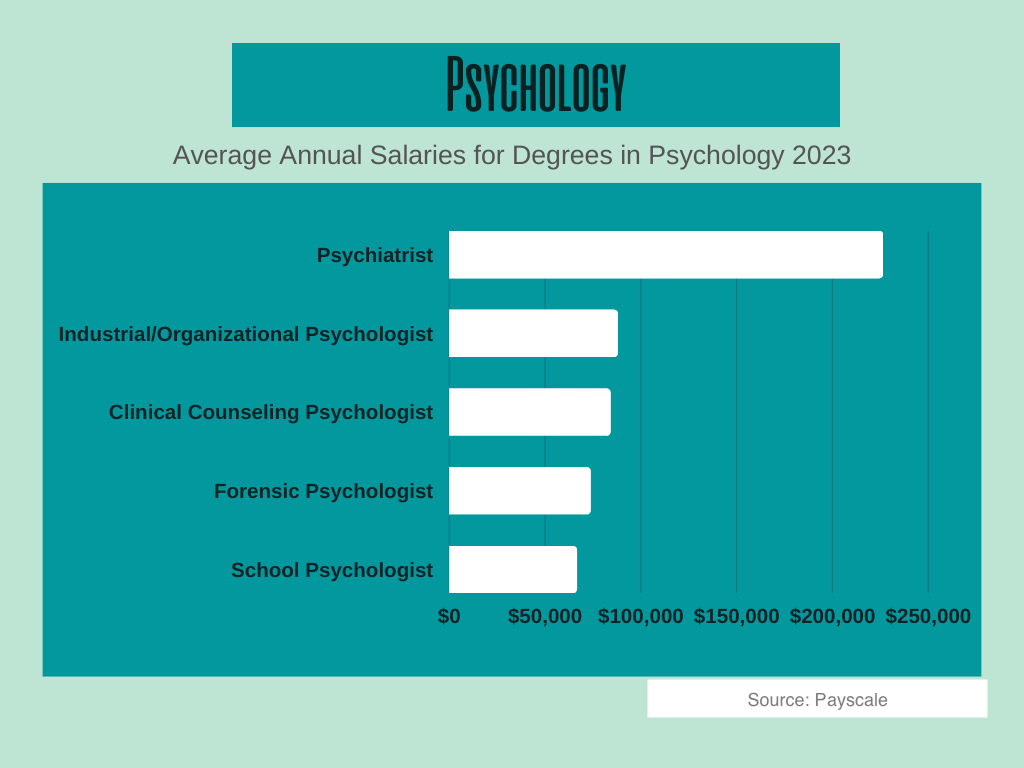 It's important to note that those who seek a career in psychology with only a bachelor's degree typically earn around $54,551 annually. That's about $26.23 per hour, according to ZipRecruiter. It's highly recommended that you determine the career specialty that you would like to pursue and research prospective salary ranges to get a more accurate idea of your earning potential.
Curriculum and Courses Psychology Degrees from Online Colleges
Whether you're planning on only obtaining your bachelor's degree or it's your first milestone on your way to a doctoral degree, it's essential to understand the details about obtaining this degree so that you can adequately prepare yourself to do so.
If you plan on being a full-time student, you can expect to spend around four years completing a bachelor's degree program in psychology. Expect it to take longer if you're working full-time and plan on obtaining your online psychology degree part-time.
A good rule of thumb to determine part-time commitment expectations is to take the total number of credits needed to graduate and divide that number by the number of prospective credits you intend to earn during a typical semester. This will reveal how many semesters it will take to achieve your online psychology degree. Keep in mind that a typical student will undergo two semesters per year.
Some online degree programs offer an intensive or accelerated undergraduate program that can shorten your completion time to about three and a half years. Others may offer a dual-degree program, where you can pursue both your bachelor's and graduate degrees with up to 50% fewer total credits required to graduate.
During your curriculum, you'll participate in several different courses. These include development, human behavior, motivation, learning, cognition, and perception across the lifespan. Some core courses include personality theory, psychological assessment, social psychology, health psychology, industrial-organization psychology, behavioral sciences, child and adult development, and so much more.
Many curriculums focus on the cores of abnormal psychology, cognitive psychology, and psychological assessment. Apart from these specialty courses, many online colleges require you to complete foundational courses in fields such as mathematics, natural sciences, communication, and social studies.
Admissions Requirements for Psychology Degrees from Online Colleges
There are many online colleges where you can obtain your online psychology degree. They require students to submit evidence of a high school diploma or GED. Depending on which school you apply to, you may need to meet the minimum GPA requirements of 3.0 or more. According to USNews, "Some programs also require students to take the SAT or ACT, but minimum scores vary from institution to institution." Read the school website thoroughly and reach out to admission's counselors with any questions.
Accreditation for Psychology Degrees from Online Colleges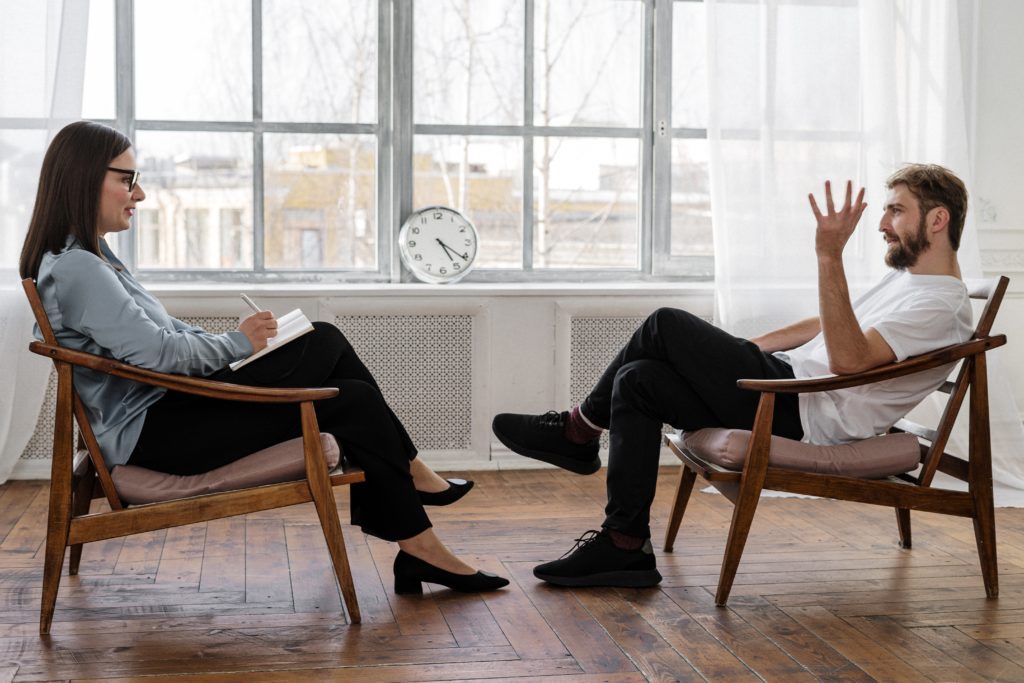 When it comes to obtaining an online psychology degree, it's a significant investment of both your time and money. You want to ensure that you're investing that time in a degree program that is fully accredited.
Think of accreditation as a stamp of approval for any potential school's program that verifies its overall quality. Those who attend accredited colleges are likely going to have more career opportunities from various companies and organizations as opposed to those who don't participate in an accredited program.
Accreditation is your quality assurance that your money is going towards an education program that meets the minimum quality standards of your intended profession. Every school that receives an accreditation goes through a rigorous evaluation process before being given this special honor.
As a general rule of thumb, colleges where you can obtain your bachelor's or master's degree in psychology, will be regionally accredited. Colleges where you receive your doctoral or Ph.D. degree will also be nationally accredited. The most common body that administers national accreditation in the psychology educational field is the American Psychological Association (APA). In fact, the APA is the only organization authorized explicitly by the U.S. Department of Education to accredit any college at a doctoral level.
Financial Aid & Scholarships for Psychology Degrees from Online Colleges
Many typically consider an online psychology degree a large financial investment. Most students prefer to apply for grants, scholarships, and fellowships to pay for their tuition and other related expenses. These options provide tuition money that doesn't have to be paid back.
Students can search various places for these grants, scholarships, and fellowships. Starting with your intended college is a great option. Most colleges will have lists of prospective funding sources that you can apply for. Some other options include your high school guidance counselor, the U.S. Department of Labor's free scholarship search tool, and the American Psychological Association's search page.
When it comes to financial aid, most virtual colleges will provide you with different types of programs. The Free Application for Federal Student Aid, known as FAFSA, is the best place to start. This helps you determine the loans and grants you may qualify for from the federal government.
Many colleges will have federal-backed loans that can assist you in paying for tuition. These federal loans come in the form of unsubsidized and subsidized. Ideally, you'll want to apply for subsidized loans as these loans don't accrue interest while you're attending school. If you've maxed out your subsidized options, then unsubsidized federal loans can help. With these loans, you'll pay interest on the loan amount for the entire time that you have the loan out.
What Can You Do With an Online Psychology Degree?
According to Forbes, "A bachelor of arts (BA) and bachelor of science (B.S.) in psychology both provide a foundation for continued study and can lead to various careers in the field." Psychology is an excellent specialty that creates a strong foundation that is transferable to a number of different types of careers.
From a public relations specialist to a market research analyst, a psychology degree can put you well ahead of your competition. A psychology degree can be ideal for those looking for a career specifically in the psychology profession. These include careers as a psychologist, social worker, school and career counselor, and family therapist. Obtaining an online psychology degree can open the doors for many strong career opportunities.
How Much Does an Online Psychology Degree Cost?
The cost of obtaining your very own online psychology degree is going to depend highly on the degree level that you earn. Generally speaking, there are three different degree levels that you can obtain. These include bachelor's, master's, and doctoral (Ph.D.).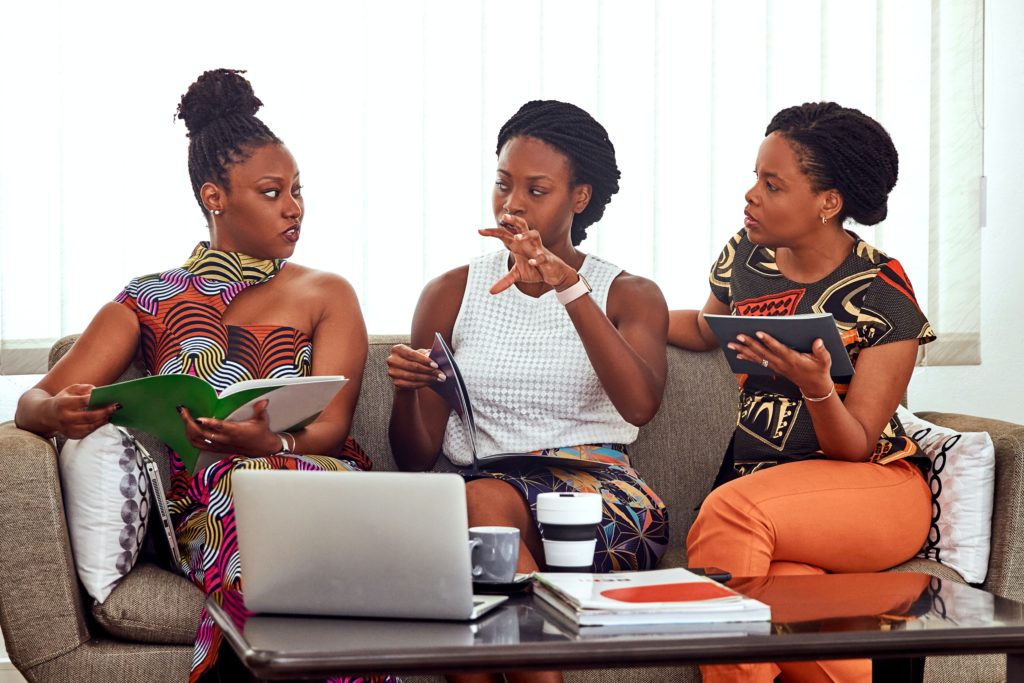 A bachelor's degree in psychology can prep you for several different careers. This program last for four years and costs between $8,500 and $13,500 per year to attend. That translates to between $34,000 to $54,000 to earn your entire degree over four years.
After obtaining a bachelor's degree, you can opt for an additional two years of schooling to earn your master's degree in psychology. The average annual cost is $15,800, which translates to around $30,800 in tuition to obtain your master's degree on top of your bachelor's degree. It's important to note that tuition prices can vary drastically depending on the school you choose.
Lastly, we have a doctoral degree, also known as a Ph.D. If you decide to get your Ph.D., you'll apply for a program right after obtaining your bachelor's degree. This program will typically last between five and seven years. Many educational degrees require that you undergo at least one year of internship before being awarded your Ph.D. or doctoral degree. The average cost of obtaining a doctorate in psychology is around $132,200.
How Long Does it Take to Get an Online Degree in Psychology?
Knowing how much time you'll need to invest in your education is necessary for life planning. Each different program will require a different educational timeframe. You'll have three main options: a bachelor's degree, a master's degree, and a Ph.D. or doctoral degree.
A full-time student can complete a bachelor's degree program in four years. When it comes to a master's degree, a student will not only need to complete their bachelor's degree first. But, they will need to continue with a master's degree program for two additional years.
Lastly, a doctoral or Ph.D. can be completed after finishing a bachelor's degree program. Most Ph.D. programs take five and seven years to complete, depending on the specific college program that you attend. One year of this program will be comprised of an internship.
Are There Affordable Online Degrees in Psychology?
Attending an online psychology degree program is often cheaper than attending an on-campus one. Since there are no physical overhead costs of dorms, furniture, classrooms, and so forth, online schools can charge you less than their on-campus equivalents. This is excellent news for you as a prospective student.
Due to their lower costs, most schools offering online psychology degrees will be relatively affordable for the average student. When selecting an online psychology school, you must attend one that is accredited. Typically, only accredited online schools are considered equivalent to on-campus degree programs in the employment world.
Is Getting an Online Psychology Worth it?
Before you make any significant financial commitment to attend an online psychology degree program, you want to ensure that it's well worth your time and money. When comparing costs for all degree levels, their total tuition is relatively close to their prospective annual income.
For example, completing a bachelor's degree can cost between $34,000 and $54,000. The average annual income for those with a bachelor's degree in psychology is $54,000. This makes it well worth obtaining. The same holds true for both master's and doctoral degrees. These figures, coupled with the large array of career options, make a psychology degree a highly desirable investment for any prospective student.
10 of the Best Colleges Offering Online Bachelor's in Psychology
To help expedite your journey of earning an online psychology degree, we'll list 10 of the best regionally accredited colleges with online Bachelor's in Psychology. The schools are listed in alphabetical order.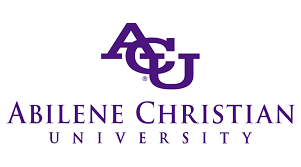 ACU offers an online Bachelor of Science in Psychology. The program is 128 credits long. In this program, students are exposed to various theories regarding mental processes and human behavior. With applied coursework and necessary observation, degree students analyze a variety of psychology fields.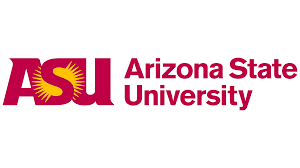 ASU is a public research university that has recently been ranked as the most innovative school in the country. The school offers an online Bachelor of Arts in Psychology degree. Students will develop a deeper understanding of individual thoughts and actions while studying topics like brain function and statistics. Students enrolled in the program can add an accelerated Master of Science in Psychology in just one additional year of study.

Eastern Oregon University offers online Bachelor of Science and Bachelor of Art degrees in Applied and Experimental Psychology. The programs are 180 credits and generally take four years to complete. Students engaged in these programs study various topics, including sensory perception, psychological disorders, social interaction, and thinking. Expert faculty use films and mental health interviews to increase students' understanding.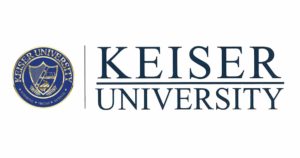 This private university offers an online Bachelor of Arts in Psychology degree that is 120 credits. Students will find a diverse curriculum that comprehensively understands various subjects, including communication, research, mental processes, and behavior. Currently, Keiser offers six psychology concentrations: Human Services, Developmental Psychology, Applied Behavior Analysis, Health Care/Fitness, Business, and General Psychology. That being said, concentrations may vary by campus.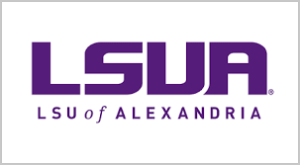 Students can obtain an online Bachelor of Science in Psychology at LSU of Alexandria. The degree is a 120 credits program that will prepare students for a rewarding career in people-oriented fields. All students can expect to obtain full perspectives in various areas of psychology, including education, business, health, and science. This college provides one of the most affordable educational programs in the country.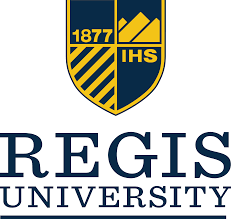 At this private Jesuit university, students can discover the complex emotions and behaviors that go into every aspect of daily human life while earning their online Bachelor of Science in Applied Psychology degree. Students will be capable of better helping others thrive in communication and well-being in our modern world. Classes last anywhere from five to eight weeks. Students can transfer up to 81 credits into the program.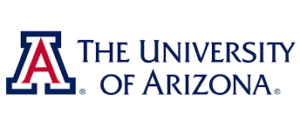 The University of Arizona has an online Bachelor of Arts degree in Psychology. The online Psychology degree is 120 credits. It is one of the university's most sought-after degree programs. Students get to explore the complex world of the human brain and mind. This world-class facility is ranked as one of the nation's top psychology departments.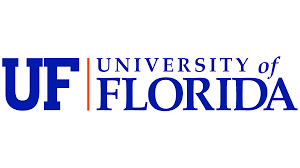 At the University of Florida, students will get to open their minds and the minds of others while earning their online Bachelor of Arts in Psychology. Ranked number two in the entire nation for its psychology program, this public research university provides students with science-based liberal education of both natural and social science perspectives.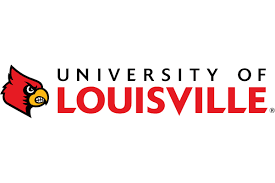 At this public research university, students can study the human condition while earning an online Bachelor of Science in Psychology degree. This program is offered out of the College of Arts & Sciences at the University of Louisville. It is geared towards working professionals interested in learning about the various facets of human psychology and how it impacts daily decision-making.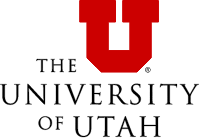 This flagship institution of higher learning offers students a deeply engaging learning experience while earning their online Bachelor of Science in Psychology degrees. This award-winning psychology facility has many research specialties, including moral issues, gender identity, physical health, cultural diversity, sexual attraction, and human error. The degree is 122 credits, including 41 psychology credits plus 12 allied credits.
Getting your Psychology Degree from an Online College
Getting your online undergraduate degree in psychology starts with choosing the right school to meet your individualized needs. From the area of study that you prefer in psychology to the cost of tuition, many schools offer online psychology degrees for students across the country.
It's best to take some time to research the accredited online universities that interest you and fit within your budget. Examine their program admission requirements to ensure that you'll meet the minimum admittance standards for the university you're considering attending. If you have multiple colleges that you're considering, looking at admission requirements is a great way to help narrow down your list of potential schools.
Once you've determined what online schools you can apply to, it's time to fill out your applications. All of these schools accept online applications from students. Be sure to include any tuition assistance needs that you have to help ensure that you can get the necessary funding you need to attend any particular online university.
After Submitting Complete Applications
Just sit back and wait for your admission letters to start coming in. Once you've been accepted to attend a particular online university, it's imperative that you speak with your guidance counselor. These individuals are essential to ensure that you craft a great plan to reach the minimum credit requirements, apply for necessary funding, and so forth.
Now, the rest is on you. You'll get to explore the psychology of the human mind and discover how it affects daily life and decision-making. Over a period of 4 to 10 years, you'll get to invest your time in better understanding the human condition and preparing yourself for a long career in understanding and helping others become the best that they can be.
Getting an online psychology degree doesn't have to be a massive struggle resulting in a throbbing headache. Rather, when you understand the best online schools that you can attend and financially prepare yourself to do so, you'll be well on your way to exploring the human mind and earning your online psychology degree. Remember that this degree can be the stepping stone into a number of different career paths dealing with human relations and interactions.
Related Resources