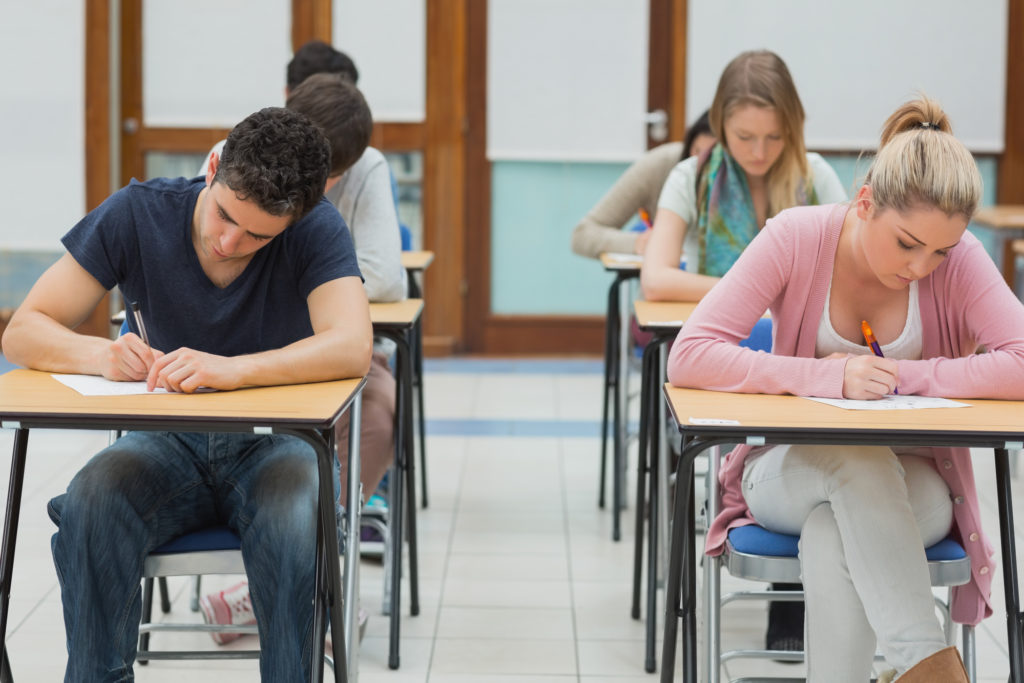 Best ACT Test Prep Courses
What Makes a Good Online ACT Prep Course?
A good online ACT prep course will include sample tests, as well as one-on-one interaction with qualified instructors who are willing to assist students when they are having difficulties. The most effective courses will include live online classrooms and videos that can be watched when it is most convenient for the student. The best online ACT prep courses provide a wealth of information as well as test strategies to help students find and understand their strengths and weaknesses.

What Is the Best Score for the ACT Test?
The average score for an ACT test is 21. The highest score you can get on the ACT test is 36. Most people tend to strive to hit a score that is somewhere in between the two numbers. The higher your score is, the better your chances of getting into the college or university you want. If you take a practice test and fall below 28 or 30, you may want to look into enrolling in one of the best online ACT test prep courses. Using one of these prep courses will help you determine which areas you will need to work on to get a better score.
What Are the Benefits of Using an Online ACT Prep Course?
There are several benefits associated with using an online ACT prep course. The best online ACT prep courses give students a chance to practice taking the test. It also gives them a good idea of where their strengths and weaknesses are. By being able to watch online videos or working one-on-one with a qualified educator, students can overcome their weaknesses and reinforce their strengths. Using one of the best online ACT prep courses gives students the best chance to beat the average ACT test score.
Magoosh offers several of the best online ACT test prep courses. There is a 7-day free trial so students can explore what the program has to offer. The self-paced plan runs for 12 months and costs $129 for the year. The course includes over 250 videos and 1300 practice questions. The other program is also for 12 months and costs approximately $399. The Guided Study program includes live classes with many hours of live instruction.
Magoosh gives students the tools they need to effectively pass the ACT test with a higher than average score. Students receive instruction from highly qualified instructors. Instructors are available for students to contact when they face obstacles during the testing process. With both prep programs, students have access to test questions and videos they can use to find their weaknesses and create a study plan to help them overcome their issues so they can get the score they want.


Kaplan Test Prep offers many of the best online ACT test prep courses available to students. The Self-Paced program allows you to study at your own pace, giving you the tools you need to get the score you want. The Self-paced program costs $99. Online Tutoring starts at $699 and provides one-on-one instruction in addition to the Self-paced course. If you prefer to study using live online resources, you can choose this program for $499. You are able to study wherever it is most convenient for you.
Kaplan Test Prep is offered by one of the leaders in international education. Kaplan is known for its effective teaching methods and academic excellence. Kaplan offers both online prep courses as well as classroom options. Students can choose the level of interaction they need with instructors and can access them through emails. Kaplan also offers multiple resources that will allow the student to improve their test score by several points if they study appropriately.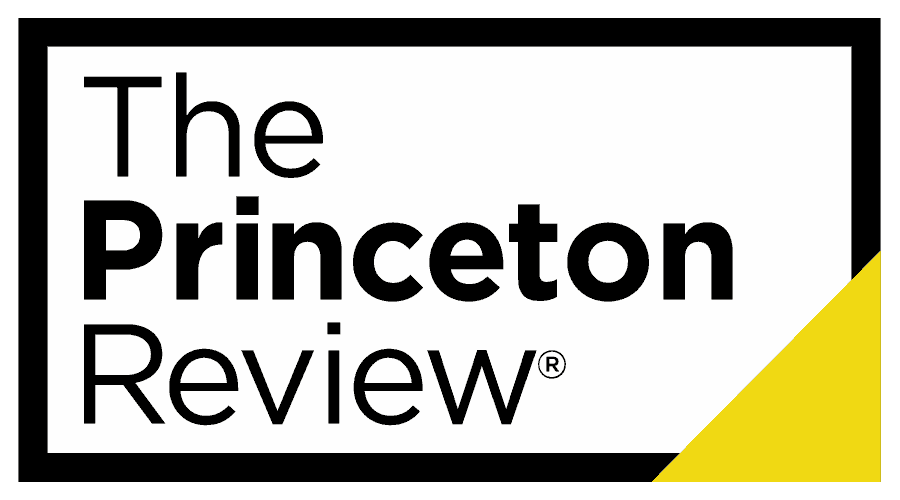 The Princeton Review offers many of the best online ACT test prep courses. The ACT 34+ plus tutoring is available online and in-person at a cost of $233 per hour. For the ACT 31+ program that is taught both online and in-person, the cost is $1549. For $849, the student can master the Essentials of the ACT test either online or in person. If preferred, the student can take the ACT Self-paced program online for $499. Private tutoring is available for $150 per hour. On-Demand tutoring will cost you approximately $39.99.
The Princeton Review is one of the most well-respected educational resources in the world. A money-back guarantee is offered if the student does not achieve the score they need. Most programs are available online and are developed so that they are easy to use and as educational as possible. Students are given the resources they need to understand their weaknesses and do what they need to do to correct them.


PrepExpert offers the best online ACT test prep courses. The 6-week Flagship course costs approximately $999 and is live online. The Self-paced course costs approximately $699 and offers on-demand videos for the student to study. The Weekend Review offers weekend courses for students who are ready to take the test and want a quick refresher. Courses are held live and online, costing approximately $499. All of the courses offer some type of money-back guarantee.
PrepExert offers online course prep that is highly detailed and able to help students boost their test scores by several points. There are many testimonials on the website sharing the successes that other students have had since they used the program. Students are able to learn where their weaknesses are and how they can focus on their strengths. Each program offers a money-back guarantee that will be applied if the student is not able to earn the score claimed by the program.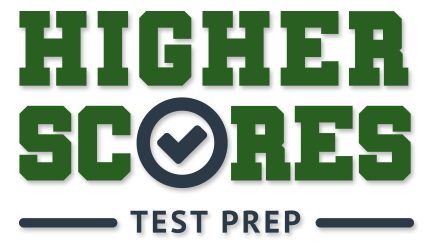 Higher Scores Test Prep offers the best online ACT test prep courses available to students who want help earning the highest possible scores. The ACT Quick Prep is available for a one-time payment of $187 and offers a 10-day ACT study guide. The ACT Complete package offers a 24-day ACT study guide. The program can be completed in 8 to 12 weeks. The Complete package can be paid in two different ways; one payment of $647 or two monthly payments of $327.
Higher Scores Test Prep offers many different resources that will help to improve a student's ACT scores. The courses are taught by effective instructors who are able to assist students overcome difficulties they may have when taking the ACT test. The faculty team is extremely professional and exceptionally communicative, giving students the help they need to succeed. Courses are affordable and provide students with valuable insight as to where they need to improve and how they can better accomplish their goals.


PrepScholar offers the best online ACT test prep courses for students who want to improve their test scores. For $397, a student can gain access to the Complete ACT Online Prep program. They can also get this program for $36 a month. If they want expert-led classes in an online classroom, they can choose the PrepScholar Classes for $895. To add extra hours of tutoring to the other two packages, the student can sign up for Complete +Tutoring for $995 +. This provides them with all of the perks from every program.
PrepScholar is one of the most respected college prep companies. Materials are reviewed and updated on a regular basis. Classes offer multiple hours of content, real practice tests, and a full one year of access to students who want to improve their testing skills so they can get the highest score possible. Students receive the highest quality of instruction without unnecessary fees or hassles that can hinder the education process.


Green Test Prep offers many of the best ACT test prep courses for students who would like assistance with their testing skills. Guides are offered that allow students to get an in-depth look at the testing procedure. Students are able to utilize the resources they have available to them so they can learn which subjects they need to work on. The program enforces the subjects that are included in the ACT test and how a student can focus more effectively on their problem areas.
Green Test Prep partners with Arbor Bridge when it comes to providing all of its tutoring opportunities. Personalized programs are created for each student with the price being based on the students' needs and which resources and guides they choose to use. The quality content included in the online teaching programs provides students with much of the information they need to improve their overall scores and gain an advantage when it comes to their education.


ClearPath Advantage offers two of the best ACT test prep courses available to students. A small group course is available in a classroom setting that offers multiple practice tests and live video lessons. The cost for the small group class is $2350. The other class is a one-on-one course that offers two meetings a week over an online platform. Schedules are flexible and the whiteboard allows students the opportunity to interact with their instructors whenever it is needed. The cost for this option is $2975.
ClearPath Advantage gives students every advantage whether they choose a classroom setting or an online learning platform. Students work with instructors who strive to provide them with valuable information on how to strengthen the areas where they are the weakest. While the classes are more expensive than most, they are more in-depth and also offer more contact with the instructors. Students who use the courses are able to achieve their goals and improve their test scores across the board.


Testive provides the best online ACT test prep courses for students who want to improve their overall scores. The Coaching course costs $499 a month and focuses on helping students master the subjects they need to raise their scores. The Coaching Plus course will cost you $699 a month but includes one-on-one sessions with your instructor. The Boot Camp option costs a one-time fee of $799. This type of course is meant for students who will be testing in a few weeks instead of a few months.
Testive offers state-of-the-art teaching methods that the student can rely on to get them through the sometimes difficult prep time before a test. Students who choose the courses offered by Testive can spend their time learning and focusing on improving their scores without becoming overwhelmed or stressed out. Testimonials on file offer an inside view of how the courses actually can help students stay on task and gain the scores they are working so hard to earn.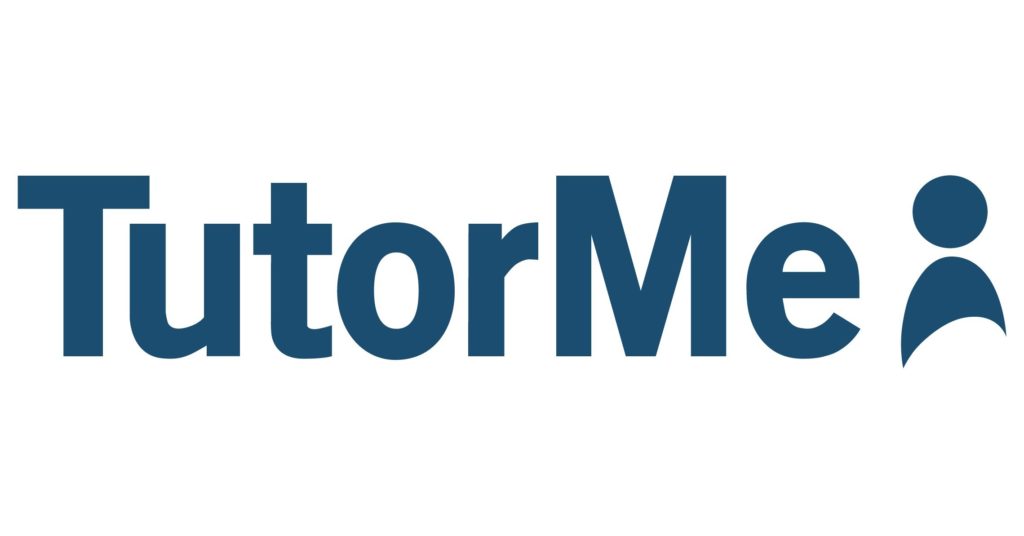 Tutor Me offers four of the best online ACT test prep courses for students who want to improve their test scores. 2 hours of tutoring a month will cost $69. 4 hours a month will cost $119. Students also have a pay-as-you-go option that charges $1 a minute. With all programs, students have 24 hours a week access, 7 days a week. Over 300 subjects are covered and only the best instructors are hired to teach. The prices are extremely affordable and students only pay for the amount of tutoring they need.
Tutor Me offers more subjects than other test prep courses. The affordability and ease with which programs are personalized puts students back in control of their education. Testimonials on the website offer students an insight into how they can improve their test scores and gain the competitive edge when it comes to getting into the college of their choice. The ability to use only the amount of time a student needs is a perk.

What Is Covered on the ACT Test?
The Act test has four primary sections and an optional essay section. Math and Science, as well as English and Reading, are the primary subjects on the ACT test. The SAT eliminated the essay portion of its test, but the ACT still allows the student to write an essay if they choose to. The ACT test has 215 questions that are multiple-choice. Each section is timed and has a specific number of questions. You get approximately 3 hours to complete the test and write the essay if you choose to include one.

How to Pass the ACT Test?
The best way to pass the ACT Test is to look into the best online ACT test prep courses and choose the one that best fits your needs. The purpose of these courses is to give students an opportunity to identify their strengths as well as their weaknesses. They can then focus on improving their weak areas as well as reinforce their strengths. Most of the courses offer a 100% money-back guarantee to ensure students are able to achieve their goals.
You May Also Enjoy Reading: