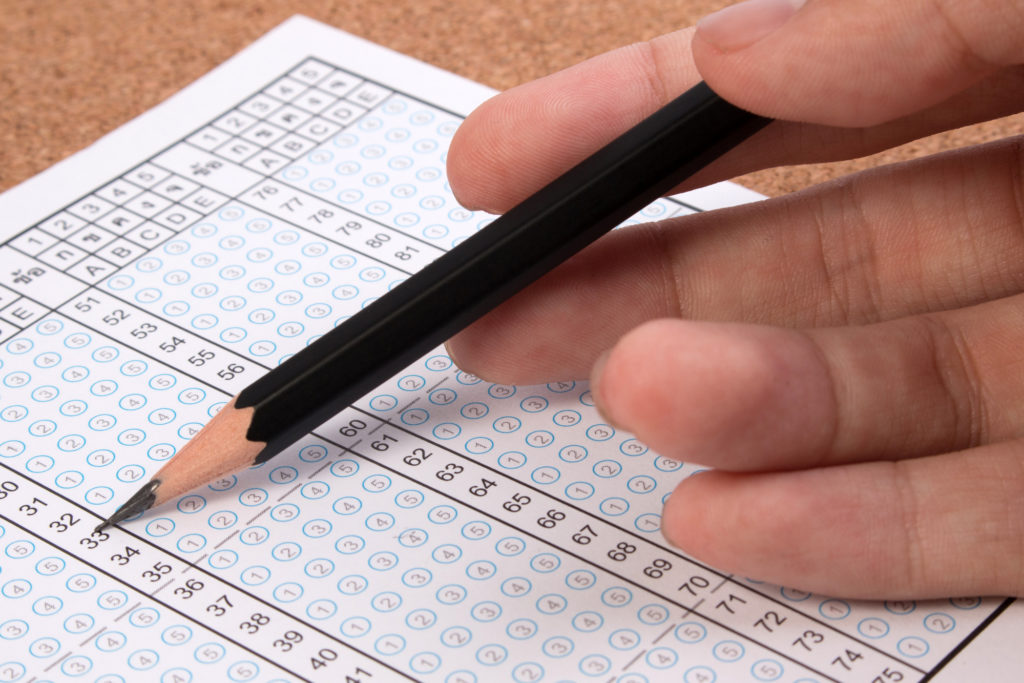 What to Look for in an Online SAT Prep Course?
The SAT test is one of the most important tests a student will ever take. Like the ACT, the SAT is a barometer that shows how well a student has succeeded in achieving their educational goals. If you are looking for an online SAT prep course, you will want to look for a few specifics. Affordability is a must. Considering you could get together with friends and study for free, you really shouldn't have to pay an exorbitant amount to get the benefits of the prep course. If you choose an online prep course, make sure you can access it at any time.
What Is a Good Score for the SAT?
1200 seems to be the score to shoot for in 2021. It shows sufficient skill in almost every area and subject matter. Of course, if you feel you have areas that are stronger than others, you will need to focus on them before you sit for the test. While the goal is to always get the highest score possible, do your very best and make sure you have covered every area during study time.
Are SAT Prep Classes Beneficial?
Studying with friends will allow you to go over the information and help one another improve your study skills. An SAT prep class does offer benefits. Many prep classes simulate the taking of the test so you are in the same type of environment as when you will be sitting for the real test. A good SAT prep class will also help you get an understanding of how questions are asked and what type of answers they will be looking for.
1. Magoosh
Magoosh offers a 7-day free trial and many of the best online SAT test prep courses to choose from. The cheapest package offers 12 months of access for $129. It is a self-paced plan and offers over 200 video lessons. The Guided Study which also allows for 12 months access, costs $399 and offers live classes and 16 hours of live instruction. Testimonials are available that describe the programs as being effectively able to help you boost your overall scores. Instructors have passed the SAT in the 99th percentile.
Magoosh offers students an opportunity to work with advanced instructors using either recorded or live videos and access to instructors as it is needed. With 12 months of access, students are given the time they need to study each topic thoroughly and as deeply as needed. Students have access to practice tests they can use to determine which areas they need to study the most. Plans are paid for upfront.
2. Kaplan Test Prep

Kaplan offers three of the best online SAT test prep courses. On-Demand costs $199 and provides small video lessons that you can watch at any time. For $699, you can attend online classroom sessions and have access to expert teachers. The Unlimited Prep course allows you to take unlimited live online classes for both PSAT and SAT. You can also access SAT on Demand. You have access to a large number of exceptional teachers who can help you get started.
Kaplan is one of the most highly recommended test prep sites out there. All of their offerings are online and can be easily accessed from almost any location. Kaplan is one of the most well-known names in education and works on a global level. In addition, to all of its online offerings, Kaplan also offers classroom test prep as well. This is especially beneficial for students who want to be able to work with instructors in person.
3. College Prep Genius

College Prep Genius offers four of the best online SAT test prep programs. The Fundamental program costs $139 for the first year and is an eCourse Membership with all of the training occurring online. For $189 for the first year, you can sign up for the Comprehensive course. It is also an eCourse Membership and provides online access to many resources. A Virtual Boot Camp is available for $355 and is led by a reputable instructor. An instructor-led In-Person Boot Camp is available for $395 and is comprised of 2-days, 12 hours each interactive instruction.
College Prep Genius has been offering students help with their SAT scores for over 17 years. Instructors have years of experience and are continually looking for new ways to help students succeed. Instructors are certified and have received numerous awards. The website is full of positive testimonials that will allow you to get a better understanding of how the students can benefit from both the online and the live versions of their college prep courses.

4. PrepExpert
At PrepExpert, the best online SAT test prep courses range from $799 to $1299 (originally $999 to $1499). The most popular is the 6-week Flagship course that starts at $799. It is a virtual online live classroom and, in most cases, offers a 200-point overall score improvement guarantee. They also offer a self-paced video SAT prep course as well that comes with a score improvement guarantee for both the SAT and PSAT versions. Students have access to the instructors during their live online classes.
PrepExpert offers several different types of courses and programs. It also offers a 100% money-back guarantee if your student doesn't meet or exceed the 200 point improvement ranking. Testimonials are available for you to go through, allowing you to see what others are saying about the company's many offerings. Students can choose from weekend reviews to an 8-week Capstone course that gives them all of the study tips they need to be able to boost their scores.

5. PrepScholar
PrepScholar offers of the best online SAT test prep programs. The first is the Complete SAT Online Prep that costs $397 or $36 a month. Students receive one year of access to the program and will allow students to receive dozens of lessons and SAT practice tests. For $895, students can attend an online classroom that includes everything that comes with the Complete Prep, as well as an online classroom experience. For $995+, students will receive the Complete package as well as many hours of actual tutoring.
The materials that are offered by PrepScholar are constantly being reviewed and updated. Students have access to many top instructors who are capable of providing one on one instruction. Award-winning teachers are chosen for their many years of experience as well as their ability to interact with students on a level that guarantees success. Classes are designed to offer quality instruction without a lot of extra fees and hassles that don't always guarantee positive results.
6. Khan Academy

Khan Academy offers an entire catalog of the best online SAT test prep courses, ranging from elementary school to various types of college prep testing. This includes SAT, ACT, LSAT, and MCAT tests. When it comes to SAT prep, the school offers a large number of courses that can be taken to ensure a successful score when the test is finally taken. Students are offered many different tips and strategies that can be used to not only improve their SAT scores but also help them in other areas as well.
Khan Academy offers a personalized learning approach that allows students to work at a pace they are comfortable with. The training they receive starts by filling in any gaps in their knowledge and then building on that knowledge so they have a better understanding of core concepts. All of the academy's courses were created by professionals in their field. From K-12, each student has access to every type of subject matter. All learning materials are free for both students and teachers.
7. Green Test Prep

Green Test Prep offers a wide variety of the best online SAT test prep course options as well as additional information about the test and where it can be taken. Each guide that is offered gives students in-depth information they can use to get a better understanding of the SAT test and what it will take for them to earn the highest possible score. The test prep program works to debunk any myths and mysteries that revolve around the test and eventually hinder your progress.
Green Test Prep began as a site that offered tips on taking the SAT test. Now there are guides for almost any type of test imaginable. One-on-one tutoring is offered by the company for a price and includes personalized programs for students who are looking for a way to sufficiently boost their SAT scores. The company partners with Arbor Bridge for all of its tutoring courses. This ensures the highest quality online teaching programs are available for each student.
8. Higher Scores Test Prep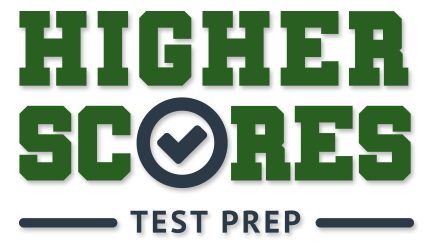 Higher Scores Test Prep offers two of the best online SAT prep courses. The SAT Quick Prep is fast-paced and offers a strategic focus. SAT Quick Prep offers a 10-day SAT study guide that will help students learn what they need to know about taking the actual SAT test. The SAT Complete Package is also offered. Students receive a comprehensive test prep program that includes a 24-hour a day SAT study guide. There are no prices listed for either program.
High Scores Test Prep has many reviews from students who were able to use the information they gained from the company and dramatically improve their SAT scores. Many of the students who wrote reviews made it a point to comment on the effectiveness of the schools' faculty, as well as their professionalism. They also gave high marks for the quality of the programs that are offered as well as their overall value. Communication was also considered to be a strong point.
9. Princeton Review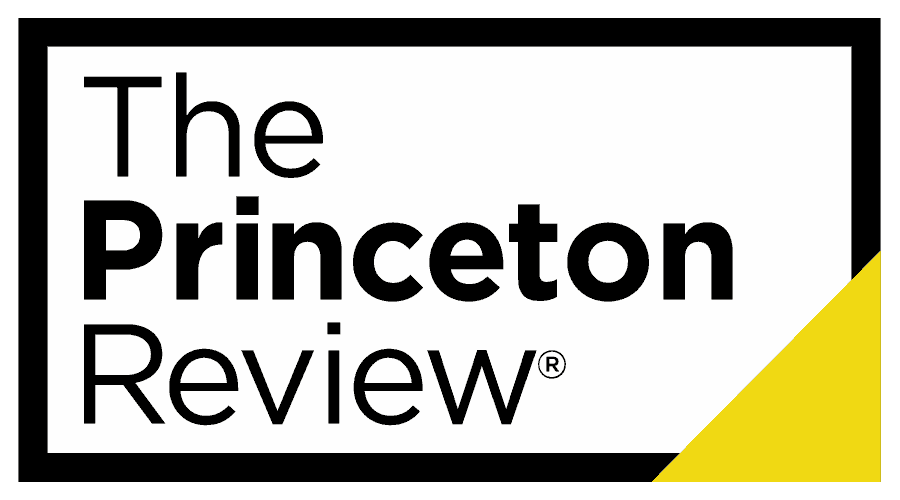 The Princeton Review has the best online SAT test prep courses are offered both in-person and over an online platform. The SAT 1500+ starts at $233 per hour. The SAT 1400+ costs approximately $1,549, while the Essentials programs offer a Master class for $849. Self-paced programs are available for $499 for both the SAT and ACT tests. The only program that is not offered in person is the Self-paced program. It can only be accessed online. Private tutoring is available for $150 per hour while on-demand tutoring is available online for $39.99 per hour.
The Princeton Review is a leader in its field when it comes to offering advanced learning materials. The programs they offer have a money-back guarantee and include live instruction. Online access is available for most programs for up to one year allowing students to study when it is most convenient and beneficial for them. Testimonials are available claiming the quality of the programs is incredibly high. The cost, however, may be too much for most students.
10. Testive

Testive offers three of the best online SAT prep programs. The Coaching program offers 4 to 5 months of prep time as well as weekly coaching sessions with an instructor. Test prep software is provided. There is a monthly charge of $399. Coaching Plus costs $699 a month and includes twice-weekly coaching sessions. The Boot Camp option costs $799 ( a one-time payment) and includes all of the coaching features as well as twice-a-week sessions. The Boot Camp was created for students who will be taking the test in six weeks or less.
Testive works to take the stress out of testing. This helps to give students confidence in their abilities and will provide them with the information they need to take the test and receive the highest possible scores. The higher the score, the better chance they have of earning a scholarship. Students receive one-on-one learning that is geared toward helping them reach their academic goals without causing them undue stress and frustration.
What's on the SAT?
The SAT is comprised of four sections, the first being evidence-based reading. Writing and Language is a section devoted to English and comprehension. Math: No Calculator is a section where a student must solve math problems without the assistance of a calculator. In the next section, Math: Calculator allows for students to solve math equations using a calculator. The SAT Essay is no longer a part of the test. The test is timed, but exceptions are made for specific reasons. Taking a practice test will show you where your strengths and weaknesses are.
How to pass the SAT?
There are several ways to pass the SAT. Learning as much as you can while you are in school is the best and most effective way to pass an SAT or any other type of test. Being able to study effectively is important. Understanding how to study is important because every student retains information differently. Once you learn how to study and retain the information, you will have a better chance at passing the SAT with higher than average scores. Taking a practice SAT test is the best way to determine if you need to study one area or another to gain a better understanding of each one.
SAT vs ACT
The SAT and ACT tests are quite similar although there are small similarities. The two biggest differences include the essay and scientific reasoning. The ACT test includes a science section as well as an optional essay question. The SAT also had an essay question as well, but it was eventually dropped from the test in June of 2021. Neither test is better than the other. It is important to mention, however, that some students do better taking the SAT while others thrive with the ACT test. Both tests are timed and take about 3 hours to complete.
You May Also Enjoy Reading: