2023 Guide to the Best Online Colleges for Criminal Justice
The criminal justice field is expansive; you don't have to go on to become a lawyer after getting a bachelor's degree in criminal justice online. In fact, there are three primary branches to the discipline: law enforcement, court, and corrections. In addition, each field has several subdivisions, such as policing, cybersecurity, forensic psychology, court administration, and social services.
As such, criminal justice programs at online colleges is an unusually diverse way to explore numerous career paths, many of which are lucrative and stimulating. Moreover, most criminal justice careers have a positive job outlook; for example, forensic science technician positions are projected to grow 11% through 2031, which is much faster than average.
This guide to online bachelor degrees in criminal justice surveys students' various options within the field and as a career.
Online Criminal Justice Degrees
Criminal justice programs are best for students passionate about public service and justice by helping them develop the foundation to become competent professionals who protect communities.
Certificates at online colleges are usually for students who want introductory exposure without the demand of spending much time and money. They're suitable for entry-level positions, such as fire and police dispatchers or parking enforcement officers, but promotion in the field will eventually require an advanced degree.
Associate degrees are similarly introductory but with an added benefit; though these programs take longer and cost more, they'll let you transfer to bachelor degrees in criminal justice online. A bachelor's degree will meet the requirements for most careers in the field, such as probation officers.
Academically-inclined students may pursue graduate degrees in search of a career in forensic psychology, research, or postsecondary teaching. Postsecondary criminal justice and law enforcement teachers earn a median of $64,600.
Specializations
The criminal justice system is a vast and complex network that requires many diverse people and agencies to work together. From those within the court system and caseworkers to law enforcement and corrections officers, there are several ways to get into the field. As such, thinking about which stage of the system you want to work in is a crucial first step toward choosing a specialization.
Some criminal justice specializations include:
Generalist
Forensic Science
Law Enforcement
Homeland Security and Crisis Management
Corrections and Case Management
If you need help deciding which specialization to choose, ask yourself which of the following areas most motivates your interest.
Do you want to investigate or deal directly with the legal process?
Suppose you want to investigate and prosecute crimes or otherwise work within the court system. In that case, it's worth looking into specializations that focus on crimes already committed, such as forensic science or investigations. These fields are ideal for students interested in gathering and compiling evidence for prosecutors.
Generalist specializations may also focus on the court process, including expert testimony, evidence presentation, and preparing cases for prosecution.
Do you want to work within the prison system?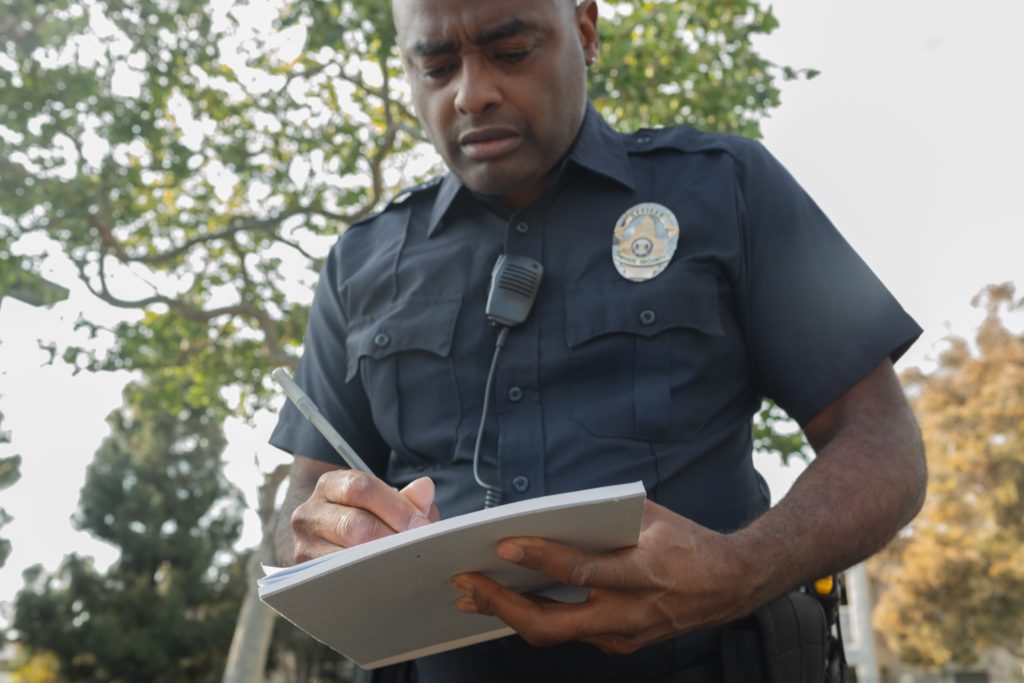 If your interest is with inmates during the imprisonment and rehabilitation process, case management and corrections may be for you. These courses usually focus on how caseworkers can help those already convicted of a crime, sometimes by connecting them with social support services during probation and parole. They'll also help prepare you for administrative roles within the prison system.
Do you want to prevent crimes from occurring?
Some specializations are suited for those interested in systemic and practical prevention methods. A law enforcement specialization teaches students about interacting with their communities wherever they are in the justice system. Courses also often focus on policing function, police organizational structure, and law enforcement ethics.
Finally, crisis management and homeland security specializations prepare students for careers in counter-terrorism, national security, and other emergency responses. As such, courses focus on preparing crisis management plans in the event of a natural or manufactured disaster, preventing threats to national security, and protecting national infrastructures.
Remember that online colleges have expert instructors and advisors who are more than willing to advise you on specializations and your career goals.
Criminal Justice Career and Salary Information
Criminal justice encompasses a full range of careers and salaries. Even within the same role and rank, salaries can vary due to numerous factors. Fortunately, ample opportunities exist for advancement in criminal justice; for example, you could be eligible for a substantial pension or early retirement, depending on where you work.
While salaries cannot be guaranteed, comparing median values for common careers in the field is helpful. The Bureau of Labor Statistics provides the following numbers:
Police and Sheriff's Patrol Officers – $70,750
Detectives and Criminal Investigators – $90,370
First-Line Supervisors of Police and Detectives – $98,760
Correctional Officers and Bailiffs – $47,920
Probation Officers and Correctional Treatment Specialists – $60,250
Security Guards – $35,830
Emergency Management Directors – $76,730
Forensic Science Technicians – $66,850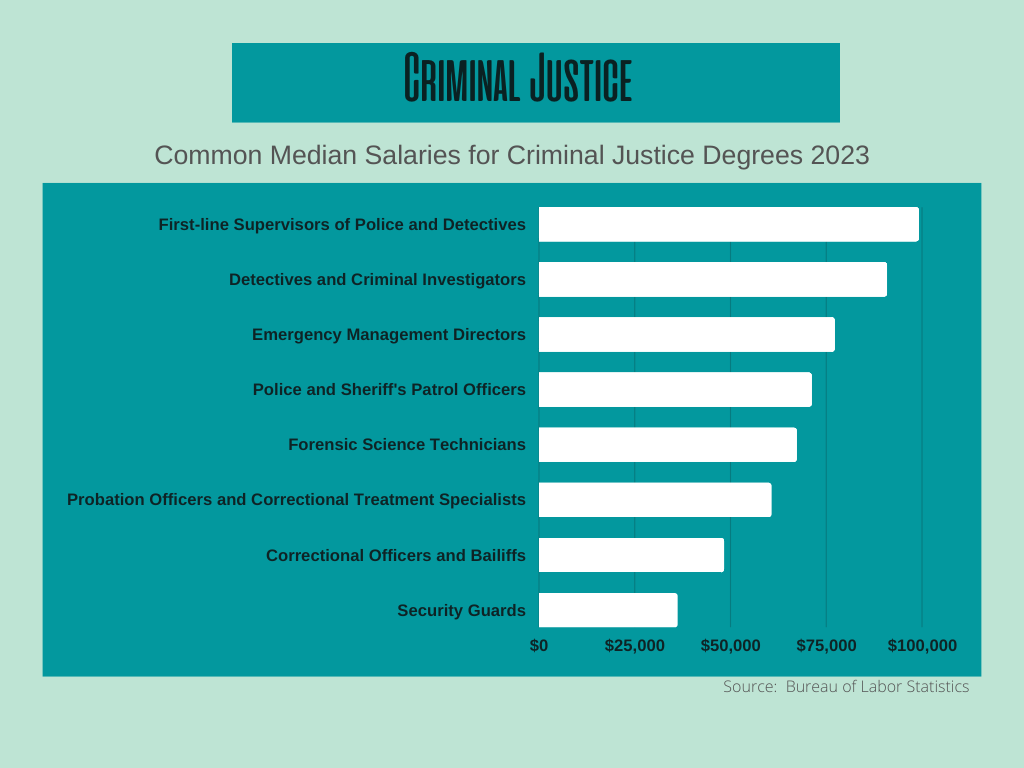 Factors That Affect Salaries
Median salaries are merely a starting point for estimating what you can earn in your career. No matter the field, salaries are influenced by your education, location, experience, and expertise.
Education: The higher your education level, the more money you'll make. In most police departments, officers with bachelor's degrees in criminal justice get paid more, regardless of rank.
Location: Where you work makes a big difference in salary. Typically, positions in denser cities pay more than in rural departments.
Experience: Existing experience also matters. For example, officers tend to hold positions in a chain of command comparable to the military.
Expertise: You might also get paid more after earning a certificate in a specialty like homeland security, emergency management, or domestic violence.
Criminal Justice Curriculum and Courses
In a criminal justice degree program, students must complete an interdisciplinary curriculum that includes certain core classes, electives, courses specific to an area of concentration, and general education topics. Many programs also include an internship for real-world experience; most students look for placement at a prosecutor's office, probation office, local law enforcement agency, clerk's office, or nonprofit organization.
Core Criminal Justice Courses
Criminal justice programs blend the principles of law, philosophy, public administration, sociology, psychology, and political science throughout their curriculums. Course topics range from theoretical concepts to investigatory research and more.
Intro to the Criminal Justice System: Typically the first major course for the degree, this course provides an overview of the philosophy and history of the U.S. criminal justice system. It also covers maintaining order in a democratic society using laws and trials based on evidence.
Criminal Law: This course covers different kinds of crime, the elements needed to prove charges, and criminal defense. A course in criminal law is often a student's first exposure to the topic, which may also cover topics of ethics.
Criminal Procedure: Every aspect of the investigation process and court system must be conducted properly; the risks are too high to cut corners and play loose with the law when innocent lives are at stake. Without proper criminal procedures, guilty parties can walk free.
Criminology: Students delve into the study of crime from a sociological perspective, emphasizing the social aspects and what causes people to commit crimes.
Research Methods: Most criminal justice students must practically apply their studies in the field. Still, informed scientific research is the backbone of an effective criminal justice system.
Criminal Justice Electives
Core classes in bachelor's degrees for criminal justice online equip you with a foundational knowledge of the field. Still, your elective courses let you explore the topics that pique your curiosity. For example, you can learn about organized crime, serial killers, high-tech crime, public policy in criminal justice, crime fiction, white-collar crime, or the ethics of the death penalty.
Admissions Requirements for Online Degrees in Criminal Justice
Many bachelor's degrees in criminal justice online have specific prerequisites and expectations before you can apply for them. These vary by school, but most expect you to pay a nonrefundable application fee and submit your high school transcripts or GED scores through official channels.
Accreditation for Online Criminal Justice Degree Programs
Accreditation is an essential institutional evaluative process that ensures such schools meet specific standards agreed upon by federal or state agencies. Schools need proper accreditation to guarantee adequate professional or academic preparation, and their credits may fail to transfer. The most well-respected accreditation is on the regional level.
The Need for Online College Accreditation
Online programs especially need proper accreditation; while remote education is convenient for students, the system also helps less reputable institutions appear legitimate. Moreover, accreditation affects your educational outlook through financial aid, credit transfers, and possible employment.
Quality of Education: Accrediting agencies enforce academic standards to guarantee you'll receive a quality education. A school without accreditation might fail to prepare students adequately for advanced study or the workforce.
Applying for Jobs: Because accreditation ensures a school delivers a good education, employers might struggle to determine your ability to do the job if your degree doesn't come with it. As a result, many employers don't recognize unaccredited degrees.
Financial Aid: Most students need financial aid to pay for online colleges, and accreditation usually affects your ability to receive it. Only students enrolled at an institution recognized by the Department of Education or CHEA can receive aid.
Credit Transfer: Finally, accreditation ensures that most credits will transfer between approved institutions throughout the country. Non-accredited colleges have no such guarantee.
Financial Aid & Scholarships for Online Criminal Justice Degrees
If you want to pursue a criminal justice degree online, don't let the cost turn you off. There are plenty of opportunities to secure financial aid, grants, and scholarships to pay for your education.
You may qualify for several types of financial aid depending on your circumstances.
Student Loans
Federally-guaranteed student loans have lower interest than private loans, and repayment doesn't start until six months after graduation.
Subsidized/Unsubsidized Loans: Stafford Loans are most common for criminal justice students. The William D. Ford Federal Direct Loan Program disperses money directly to the student.
Private Loans: Private loans have higher limits, but interest accrues the day you receive the money. Lenders can make these loans to either students or parents.
PLUS Loans: These are geared towards parents; you must be a dependent student, and your parent must apply for it.
Landing a Criminal Justice Scholarship
The criminal justice field covers many disciplines, but most of them have an emphasis on public service. As a result, it can help to seek scholarships focusing on public service and criminal justice students. In addition, certain awards have more specific requirements than others, so look within your specialty, such as forensics or law.
You can expect fierce competition for criminal justice scholarships, regardless of the award amount. That means taking care when applying for a scholarship, gathering as many endorsements as possible, studying harder for standardized tests, and writing the best possible essay.
What Can You Do With an Online Degree in Criminal Justice?
Pursuing a criminal justice degree provides students with lucrative opportunities for several career paths. In particular, you can find work in the private and public sectors or pursue graduate school with great flexibility.
Law Enforcement Administration: Many entry-level law enforcement jobs require little more than a high school education, but most prefer candidates with at least an associate degree. Moreover, a bachelor's degree is usually required for the administrative level; after all, law enforcement organizations prefer management to have a deeper understanding of criminal justice.
Corrections Officer: Again, entry-level corrections officers usually don't require formal education, but those looking for a promotion or to work in a federal prison need a degree.
Court Professional: Many majors are helpful for those interested in law school, and many law schools don't favor any particular majors. While so-called pre-law studies provide a mix of practical classes, they're not the only way to go; bachelor's degrees in criminal justice online often fulfill the same needs.
Social Work: Criminal justice can be a good fit for those interested in social work. In this program, future social workers find opportunities to work with victims and incarcerated individuals and perform home visits for case management. Social workers often work with the courts, so having knowledge of the criminal justice system will help.
Criminology: Criminologists are more sociologists than law enforcement people. These individuals are interested in trends that can lead to increased crime, seeking ways to prevent it from happening in the first place, such as through troubled youth programs.
Forensic Psychology: This branch of psychology devotes itself to studying criminal minds. Criminal justice degrees are a common gateway to this professional path, which requires a doctorate in the United States.
Criminal justice is an ever-expanding field, and the above is by no means an exhaustive list. You have a wide range of opportunities available.
How Much Does an Online Degree in Criminal Justice Cost?
Earning a degree in criminal justice allows you to tailor the program to what you want to learn, taking classes about the specific areas relevant to your career interests. Compared to other majors at the same institutions, criminal justice programs tend to cost a little more per credit hour, but think of it as an investment in your career.
The exact cost of your program depends on the school where you take it, how much financial aid you'll receive through loans and scholarships, and how long it takes you to complete the curriculum requirements. If you're already employed and are pursuing a degree for career advancement, your employer may be able to compensate you for your education.
Online colleges usually cost less per credit hour than an on-campus university. Students also save money on certain administrative costs and parking fees through an online program since they don't use campus resources.
Other Cost Factors
Aside from tuition, other miscellaneous costs can impact your choice of a particular online college. Remember that there are still textbooks and technology fees; depending on the institution, students could spend as much as $3,000 on required course materials. Lab fees and health insurance premiums are also important to factor in, adding another $4,000 a year.
Finally, consider your living expenses and whether you'll be able to work while you pursue your education.
How Long Does it Take to Get an Online Degree in Criminal Justice?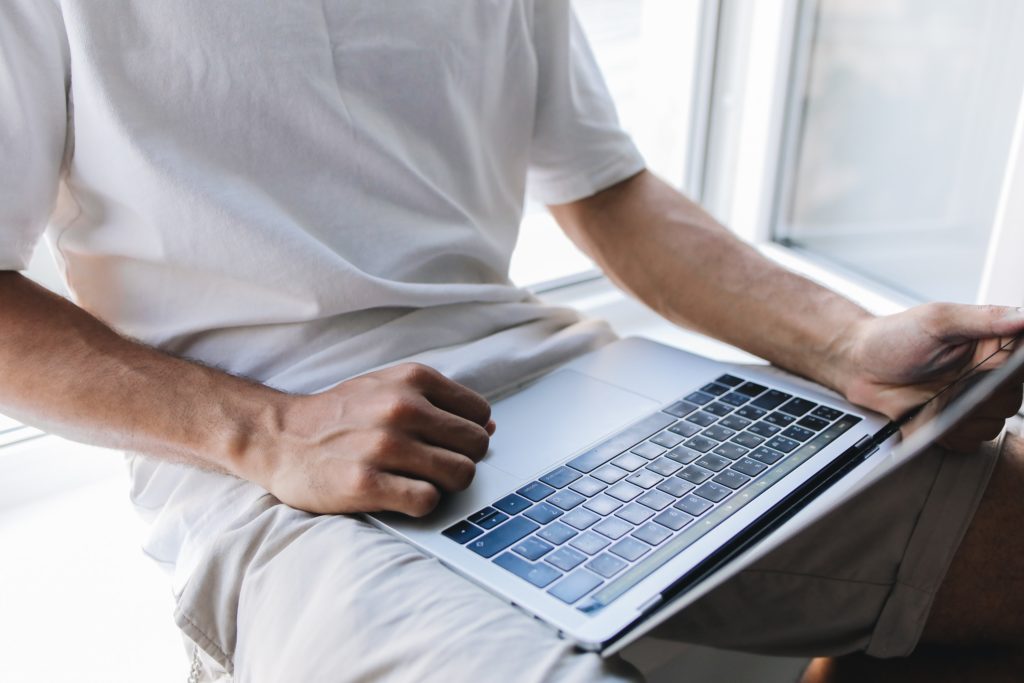 Completing a bachelor's degree online can take anywhere from two to six years, depending on a program's requirements and your prior education. Regardless of how long it takes, choosing an online program will benefit you in numerous ways.
What Affects How Long It Takes?
Just like on-campus programs, online criminal justice programs require students to fulfill their major's general and specialized education requirements. You must generally complete around 120 credit hours, at least 36 of which come from upper-level courses.
While online programs have similar course requirements, the structure is slightly different; they're designed to accommodate busy schedules and may also include accelerated course options. In other words, you can earn credit hours faster than usual, creating opportunities to complete your degree more quickly than through traditional means.
Still, how long it takes to complete an online criminal justice depends on several other factors. For example, if you already have an associate degree, you can finish your bachelor's studies in half the time. Other variables include:
Enrollment Status
Online programs allow students to choose between full-time and part-time enrollment. If you have a heavy workload or more day-to-day responsibilities, taking fewer courses at a time is best. Under these circumstances, part-time students could take as long as six years to finish their degree.
Other students with more free time may opt for full-time enrollment, which usually involves 12 to 15 credit hours each term. You can take more classes than that and pursue summer enrollment to complete the program as fast as possible.
Program Requirements
Different programs have different expectations of students, influencing how long it takes to complete an online degree.
Are There Affordable Online Degrees in Criminal Justice?
Online colleges usually save students lots of money; many of the expenses associated with traditional on-campus institutions don't apply to an online program. For example, you don't have to commute to go to class, eliminating gas and parking costs. Likewise, it frees up your time, which you can devote to work, additional studying, or any other activity.
Online students also don't have to move away to another state; a computer and stable internet connection are sufficient to attend an online college anywhere in the country. For that matter, most of these programs use electronic textbooks that don't require you to go to a bookstore or spend as much on hard copies.
Affordability isn't the only benefit of an online criminal justice program:
Flexibility: People with irregular work hours, family obligations, or hectic schedules often cannot pursue traditional college classes. However, the structure of online programs perfectly facilitates flexibility.
Location: Online programs also let you attend university wherever you are in the country without having to move closer. This aspect is especially beneficial for those living in rural areas that don't already have colleges. In other words, online programs make education accessible to more people.
Career Advancement: Finally, getting a degree opens up more career opportunities. Many companies will only hire managers who have completed postsecondary education. Additionally, a degree usually leads to a higher salary.
Is an Online Degree in Criminal Justice Worth it?
The criminal justice field is filled with dedicated officers and court officials who want to keep our communities safe. In their own ways, every professional profoundly impacts the greater good, which makes criminal justice gratifying and appealing.
Why an Online Criminal Justice Degree is Worth It
With a criminal justice degree, you can:
Stand out in a highly competitive workforce
Position yourself for leadership positions in law enforcement
Qualify for work at a federal government agency
Enhance your level of knowledge in the field
In a criminal justice degree program, you learn about the contemporary challenges facing today's professionals in the U.S. justice system. You can also learn about criminal psychology and ethics in law. All of these courses provide students with a mindful foundation that people without college experience lack.
Furthermore, a criminal justice degree prepares students with valuable career-oriented skills: emergency planning, grant writing, investigative reporting, criminology, and others. You can then apply these skills through the required internship, which will then reward you with the hands-on experience necessary for getting into the workforce.
Is Criminal Justice Worth the Investment?
It's a foregone conclusion that college is an investment; besides tuition, college demands much of your time, which is already a challenge for already-working people to provide. Fortunately, there are options. Not only can you apply for grants and scholarships, but online programs are flexible to help you balance your priorities; the right school has classes on the schedule that works for you.
So is an online criminal justice degree worth it? With advanced career prospects, valuable skill sets, and competitive versatility, the answer is clearly a resounding yes. Becoming educated in criminal justice can position you for upward mobility and long-term success.
10 of the Best Schools Offering Online Criminal Justice Programs
Here is a list of 10 schools with high-quality, online criminal justice degrees. The schools are regionally accredited and listed in alphabetical order.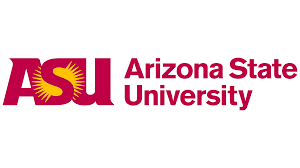 ASU's online criminal justice program emphasizes communication and justice studies, placing students in positions to collaborate with classmates through case studies and other projects. Students can access a broad spectrum of electives, such as police accountability, domestic violence, gangs, victimization, white-collar crime, community corrections, and terrorism.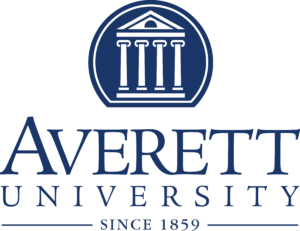 Averett University's online BSCJ degree prepares students for social challenges and communicating with diverse communities. During the curriculum, you'll find practical solutions to complex real-world problems, applying learned research methods and analysis from earlier in the program. Finally, you'll develop skills in critical thinking, de-escalation, enhanced communication, and problem-solving.

This top-ranked criminal justice online program offers students a comprehensive package of courses to prepare them to enter the industry. Classes focus on various aspects of crime, such as white-collar crime, drugs, and terrorism, as well as corrections and law enforcement. There is also a Homeland Security Certificate.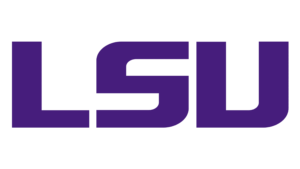 LSU's online program helps students develop a solid foundation of criminal justice knowledge through a core curriculum and access to several electives, including forensics, crime scene investigation, correctional management, and private and industrial security. In addition, you'll learn to work effectively and communicate with citizens and other professionals in a criminal justice context.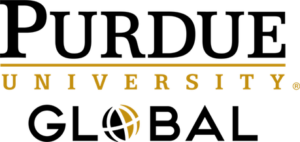 Purdue's comprehensive program combines a robust curriculum with professional skills training, allowing students to become experts in their chosen fields. Through this course, you'll focus on the philosophy of the U.S. criminal justice system, learn about national law enforcement reform initiatives, and apply research methods commonly used in the field.

UCF prepares its students to protect and serve the community. Through the UCF online program, you'll learn about the justice system and gain rich experience through hands-on skills training. Online coursework focuses on researching, analyzing data, and the history of crime in America.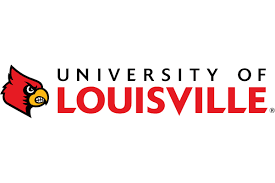 Learn adaptability skills in an ever-evolving field through Louisville's criminal justice online program. You will learn about the latest criminology theories, emerging policies, and ethical and moral considerations, among other essential topics. In addition, you may be able to get college credit for prior military experience.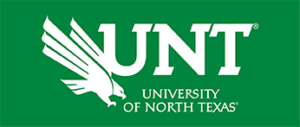 This curriculum emphasizes the theoretical and practical aspects of criminal justice to help its students pursue criminal justice careers or graduate studies. Subjects include police and correctional systems, criminological theory, criminal law and procedure, research methods, and the history of crime and justice in the United States.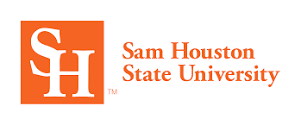 Sam Houston's College of Criminal Justice is one of the nation's oldest, and it now offers an online degree for flexibility. The criminal justice degree provides students access to expert faculty to learn about topics like victimology, cybercrime, social diversity, professionalism, and ethics. Some foreign language hours are required.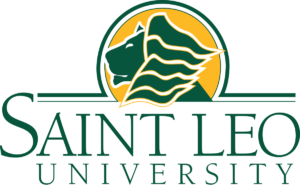 This university's online learning experience facilitates a well-rounded education for criminal justice students. In addition, with a criminalistics degree, you can learn about forensic science and train to become a crime scene investigator. These analysts process fingerprints, bullets, DNA, and other evidence that can identify suspects or reconstruct events.
Getting your Online Criminal Justice Degree
Now that you've read this guide to obtaining an online criminal justice degree, it's time to research and choose the program that's best for you. Reach out to an admissions office to ask questions about the curriculum or anything else you want to know. Compare the benefits of each one and start pursuing your criminal justice career immediately.
Related Resources