Criminal Justice & Cybersecurity Majors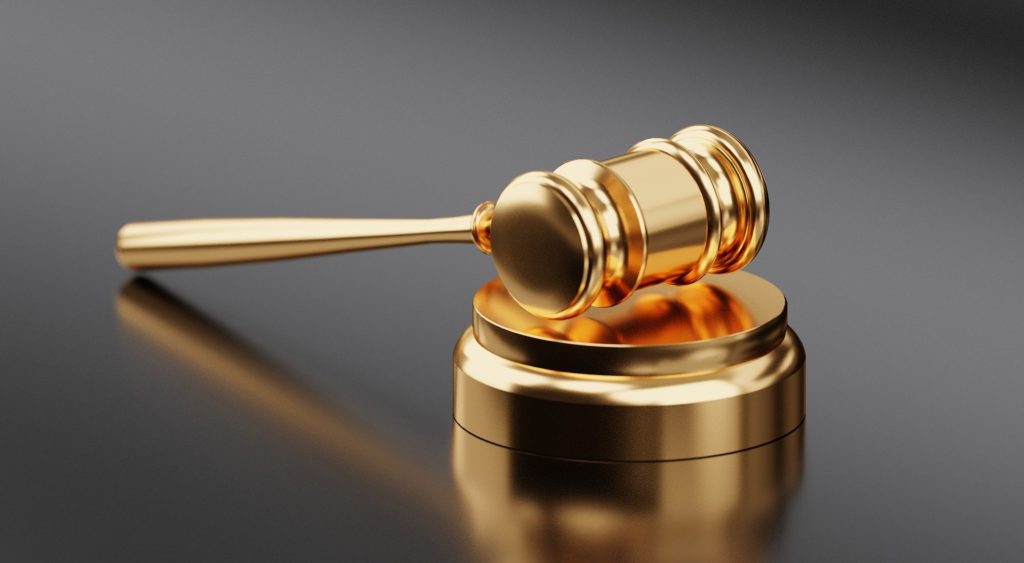 While always being a steady job market, the field of criminal justice has undergone many changes recently. Online colleges offering criminal justice and cybersecurity degree programs give students the skills they need to step into the role of law enforcement to protect people and this country from old and new threats.
A significant shift in criminal justice has been a focus on cybercrime. No longer solely concerned with traditional street crime, online criminal justice degree programs have greatly expanded their scopes to include new threats like terrorism and cybersecurity issues. The addition of these new frontiers in criminal justice has brought with them a wave of new career paths.
If you want to help keep people safe, whether it's online or in the streets, a degree in criminal justice or cybersecurity from an online college might be right for you. At OnlineCollegWiz, we've compiled all the information you need to get started on your journey to finding the criminal justice or cybersecurity degree that's right for you.
Criminal Justice and Cybersecurity from an Online College
A degree in Criminal Justice teaches students about the criminal justice system. Students will gain the training needed to work in law enforcement, security, the correctional systems, and many other related work environments through this program.
Those who complete a cybersecurity degree will train in the skills needed to help secure the internet and protect people online from criminal activity. This is a growing field with many exciting new opportunities for students to take advantage of.
Choosing to pursue either of these degrees from an online college allows students to have a more significant deal of flexibility over their studies while also controlling the program's overall costs.
Topics Covered in Criminal Justice and Cybersecurity from an Online College
Students studying a criminal justice degree from an online college will explore a wide range of topics related to the criminal justice system. These programs cover topics relating to the judicial system with courses on the American courts and criminal law. Correctional systems and corrections are other prominent areas of study in criminal justice degrees from online colleges. Students will also be able to study topics such as victimology and criminal psychology as well.
Topics covered in a cybersecurity degree from an online college cover various technical skills needed to work in the field. Students will study many courses found in an Information Technology degree program. They will explore topics specific to cybersecurity, such as penetration testing, network security, malware analysis, cloud security, and much more.
Students in a cybersecurity program may also take some similar courses to those students in a criminal justice program. With that being said, the cybersecurity degree is far more technological and technical than a degree in criminal justice.
In-Demand Criminal Justice and Cybersecurity Majors from Online Colleges
If you just want to break into the world of criminal justice, an associate degree in criminal justice is a great starting point. In just two years, students will complete an online associate's in criminal justice and be ready for entry-level careers in criminal justice.
For students who want to build beyond the basics and expand the career opportunities, the Bachelor of Arts or the Bachelor of Science in Criminal Justice is the next step. These programs tend to be about four years long but can sometimes be completed more quickly depending on whether the online college offers the program in an accelerated format.
Typically, online colleges allow BA in Criminal Justice degree or BS in Criminal Justice degree students to choose a specialization. Common specializations available at the Bachelor's level include Criminology, Corrections, Homeland Security, and sometimes Cybersecurity.
Students in criminal justice can enroll in a Master's in Criminal Justice beyond the undergraduate level. This type of degree prepares students for leadership roles in law enforcement, the court systems, security, or other criminal justice fields.
Doctoral degrees in criminal justice tend to focus on the research side of criminal justice, leading to a career in criminal justice academia.
Cybersecurity students can enroll in a Bachelor of Science in Cybersecurity and, if they wish, can follow it up with a Master of Science in Cybersecurity. Choosing to move beyond the undergraduate level in your cybersecurity studies opens a variety of additional career opportunities.
What are some careers in Criminal Justice and Cybersecurity?
Degrees in criminal justice lead to careers in several related industries. Graduates from online college criminal justice programs can find employment in law enforcement, corrections, homeland security, forensics, private security, and much more. Here are some specific career paths for those with a criminal justice degree.
Police Officer / Detective – One of the most ubiquitous careers for criminal justice degree holders, police officers and detectives make up the backbone of the law enforcement industry. According to the Bureau of Labor Statistics, police officers and detectives earn a median salary of $67,290.
Correctional Officer – Correctional officers are just as integral to the world of corrections as police and detectives are to law enforcement. In this career, you will work within a corrections facility to supervise and ensure the safety of inmates. The Bureau of Labor Statistics reports the median salary of a corrections officer as $47,440.
Federal Air Marshal – Ensuring the safety of people flying on airplanes, federal air marshals are a vital part of homeland security. Using your criminal justice degree, federal air marshals will spot threats and provide safety to travelers. The Bureau of Labor Statistics reports an annual salary of $67,290.
Criminologists – Utilizing their forensic science training, criminologists play the vital role of collecting and analyzing evidence. This career path is more science-focused than some of the other criminal justice options. According to the Bureau of Labor Statistics, criminologists earned a median salary of $60,590.
Information Security Analyst – As an information security analyst, you will use the training gained through your cybersecurity studies to plan and implement security measures for computers and computer systems. A median salary of $103,590/year has been reported for this career by the Bureau of Labor Statistics.
Online College Accreditations To Look Out For
First and foremost, when choosing an online degree, it is vital to find an online college that has received institutional accreditation from a nationally recognized accreditation board. These organizations include the likes of the Higher Learning Commission, the Southern Association of Colleges and Schools Commission on Colleges, the New England Commission on Higher Education, and many others.
Students should also be on the lookout for bodies that provide accreditation to particular types of programs. For criminal justice students, the Academy of Criminal Justice Sciences is one of those groups. While not necessarily needed to ensure a program's quality, a mark of accreditation by the Academy of Criminal Justice Sciences provides that the program has gone above and beyond to ensure its quality.
Cybersecurity students should be on the lookout for programs accredited by the Accreditation Board for Engineering and Technology (ABET), as well as programs recognized by the Department of Homeland Security (DHS) and the National Security Agency (NSA).
Certifications For Criminal Justice and Cybersecurity Students at Online Colleges
Several great certification programs can complement a criminal justice of cybersecurity degree.
Some of our top criminal justice certifications that students can choose to enroll in are the Certified Law Enforcement Analyst certification, Certified Criminal Justice Addiction Professional, and the Crime and Intelligence Analysis Certificate. These certifications provide students with an opportunity to demonstrate additional competencies to future employers.
Cybersecurity students can choose to bolster their degrees with certifications like the Computer Hacking Forensic Certification, the Certified Ethical Hacker certification, the CompTIA+ Security certification, and many others. These certifications help students to specialize their education and communicate their skills and competencies.
Scholarship For Online College Cybersecurity Programs
Earning a degree from an online college is one of the best ways to control the cost of a college education. Online colleges offer degrees at a fraction of the cost of their on-campus counterparts. But for students who are looking to save even more money on their education, a scholarship is a great option.
Cybersecurity programs, in particular, have quite a bit of scholarship options. The (ISC)² Undergraduate Cybersecurity Scholarship offers $5000 to 20 cybersecurity students a year. They also provide this same scholarship for graduate students as well. Building Cyberspace Diversity Scholarship is another outstanding cybersecurity scholarship that awards up to $10,000. A great resource to find additional cybersecurity scholarships can be found at Scholarships.com.
Criminal Justice and Cybersecurity: Is it proper for me?
Criminal justice and cybersecurity degrees from online colleges are perfect for students who want to make a difference in the world.
A student who completes a cybersecurity degree from an online college will be prepared to work within the criminal justice system to help promote a safer society.
Cybersecurity students will have the skills needed to make sure that our technology is safe and secure for use.
No matter which degree you choose to pursue, you'll have chosen a career path with excellent job prospects that does good in the world.
You May Also Enjoy Reading