2023 Guide to the Best Online Colleges for a Bachelor's Degree in Education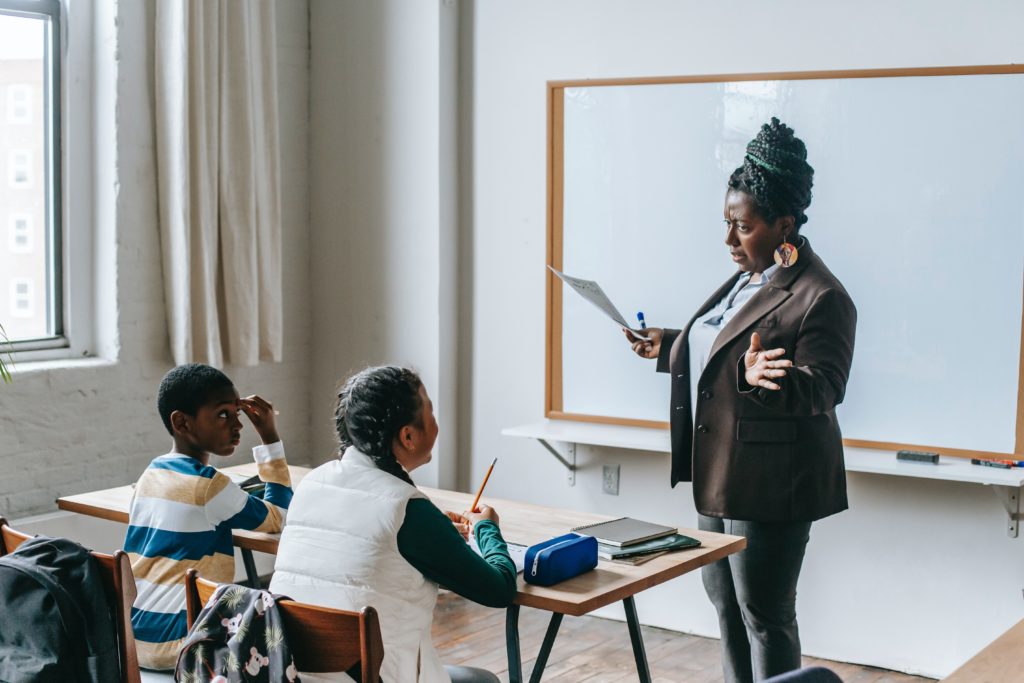 Education is the foundation of our society. Pursuing an online bachelor's degree in education can open doors for those seeking a career in teaching, administration, or other related fields. Knowing which program is best for you can be difficult with so many online options available. This guide will provide an overview of the best online bachelor's degrees in education, including information about the programs offered by various universities and colleges and tips and advice on choosing the right one for you. This guide will help you make an knowledgable decision about your educational future.
Best Online Colleges for a Bachelor's Degree in Education
Online colleges offer an alternative to receiving quality instruction for bachelor's degrees in education. Although the Bureau of Labor Statistics projects an enrollment decline, job prospects are expected to grow and lead to some of the most rewarding careers.
As an educator, you will get to shape the next generation of minds in ways that positively impact society. Our guide to the best online colleges for receiving an education degree can help you find the right program for your career goals.
Specializations for an Online Bachelor's Degree in Education
In your search for bachelor's degrees in education, remember that you may need additional certification to qualify as a teacher. Still, completing a B.S. or B.A. is an excellent place to start. Before enrolling, review the specializations required for employment and licensing exams and certifications.
Here is a list of the most common specializations to jumpstart your path to completing an education degree.
Early Childhood Education
As the name implies, this specialization prepares you to teach toddlers and preschoolers during their early stages of learning and development.
Elementary Education
This is the next critical stage of learning for children in kindergarten through fifth-grade level. Learning at this stage involves various subjects such as mathematics, science, reading, social studies, and art and music.
Secondary Education
This specialization offers several minors that equip you to teach specific subjects to middle and high school students. Teaching at this level expands students' learning capacity and prepares them for college.
Special Education
This specialization focuses on teaching children with special needs, such as developmental delays or learning disabilities. You may also teach children who struggle with a traditional classroom format.
Educational Leadership
This specialization is perfect for anyone pursuing the administration side of education as a principal, district administrator, and dean. Instruction lays a foundation for policy, budgets, performance assessments, and guidelines for curriculum.
Career and Salary Information
After finishing a bachelor's degree in education, you can decide where you want to work. While a classroom setting seems like the most likely choice, there are other fields you may want to consider. Some nontraditional settings for bachelor's degrees in education include working in the nonprofit sector, working for city governments, and tutoring.
Here is a list of the most common positions for those with a bachelor's degree in education, along with the median salary. Remember, salaries vary based on experience, private or public positions, and location.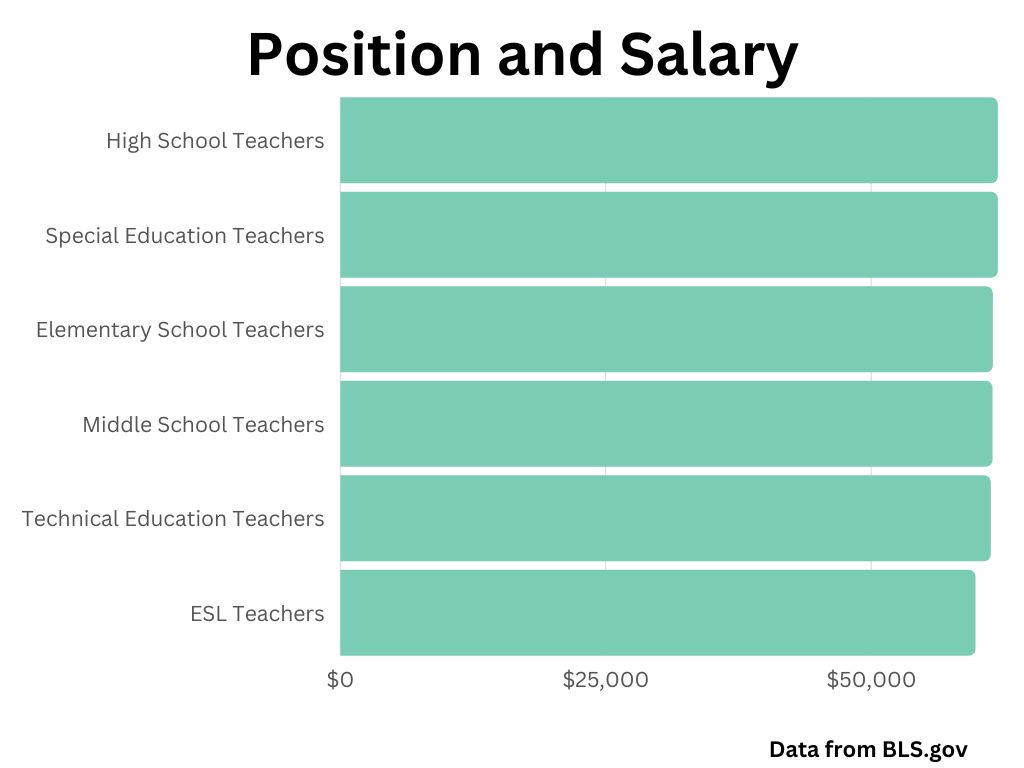 Curriculum and Courses for Online Bachelor Degrees in Education
The curriculum and courses for online colleges mirror what you can expect from on-campus instruction. Depending on the technology, you typically will access live video lectures and participate in video conferencing with classmates.
Bachelor's degrees in education are included in this learning format, along with a student teaching internship to meet licensing and certification requirements. With hybrid programs, you must also spend time on campus for workshops and other related activities.
Typically, the education degree program is a combination of liberal arts and science coursework. Other coursework to build a foundation for teaching a specific subject will concentrate on that subject.
Here are a few examples of courses often part of bachelor's degrees in education.
Assessment of Children
This course covers the principles and standards to observe and assess children from birth to age eight. You are given systemic observation tools that help you develop appropriate child development and behavior plans.
Childhood Development
All early childhood and elementary school education majors can expect multiple psychology classes to understand children and their development stages.
Children and Young Adolescent Literature
Coursework will focus on reading and evaluating different literary genres applicable to children and adolescents. You will examine various literary elements in classic and modern fiction, poetry, and fairy tales.
Children with Special Needs
This course covers the classifications, characteristics, and interactions related to children with disabilities. It also emphasizes the latest techniques and educational strategies to aid teachers in understanding the children that they teach.
Curriculum and Lesson Plans
Learning to create a valuable curriculum that encourages learning goes beyond assigning homework. Topics in this course will also explore establishing goals and analyzing materials that support desired learning outcomes for the broad range of students you can expect to teach.
Early Language and Literacy
Language and literacy development is crucial from infancy through the final elementary school grade level. This course will show you how to develop appropriate reading, writing, speaking, and listening activities.
Instructional Technology
Educational technology for the 21st century does not include projectors. Instead, you can learn techniques for a personalized learning system to enhance your students' growth and development.
Introduction to Education
This course is often completed in the first year. The curriculum covers broad strokes of subjects that you learn more about in later semesters. Topics include classroom structure and student diversity. It also explores education's theoretical, sociological, philosophical, and historical foundations.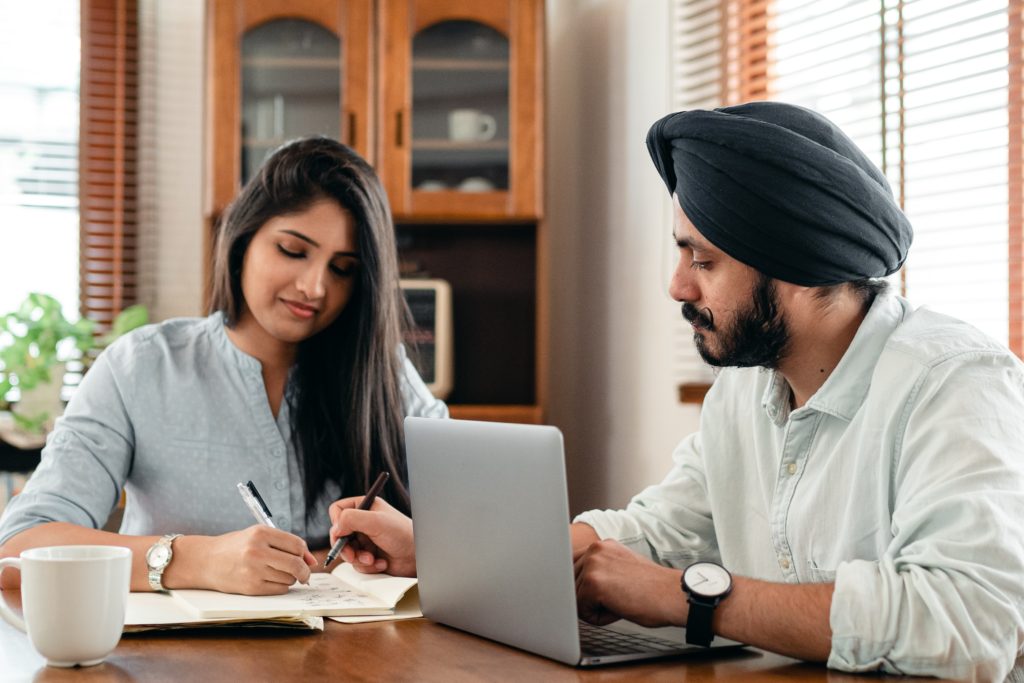 Law and Policy
In this constantly evolving course, you learn about current educational policy trends. Other topics may cover standardized tests, school board discussions, textbook changes, and licensing requirements. Some coursework will also include ethical dilemmas with new legislation.
Mathematics Methods for Elementary Teaching
This course prepares you to evaluate, plan and teach grade-level appropriate math lessons. You will also learn how to assess whether students meet knowledge and skills expectations.
Teaching and Classroom Management Skills
This course equips you with essential pedagogical tools to create an effective learning, teaching, and classroom environment. You will learn critical teaching skills, assessment strategies, and different instructional models, such as micro-teaching.
Student Teaching Practicum
This course is usually taken during your last semester. It involves the fieldwork component required for various education degrees. You will gain real-world experience in a supervised classroom for several weeks.
Typically, bachelor's degrees in education for any online program include general and elective credits. In addition to these classes, additional coursework is required to fulfill specialization credits.
Considering online colleges for your education degree requires careful planning. Remember that you may need to take additional courses or tests to meet certifications that do not transfer between different states. Ensure the program you select aligns with the certification requirements in the state you plan to teach.
Admissions Requirements for an Online Bachelor's Degree in Education
After acceptance to an online college or university, the specific requirements for admission will vary based on the school you choose. Additionally, you may also need to apply to the college of education department for admittance to a teacher preparation program.
In some cases, the college or university may have a transfer-only program. This means you will need 60 credit hours before being admitted to upper-level, degree-specific online coursework. Here are common general admission requirements.
Test scores and High School Transcripts
Many schools require applicants to submit SAT/ACT scores and proof of high school graduation or GED. Some have GPA requirements.
Personal Essay
Write about your reason for choosing an education major and your career goals. This is your chance to share aspects of your personality and story that are not reflected in your application.
Letters of Recommendation
Identify teachers, supervisors, coaches, and other non-parental figures who can write favorable recommendations.
Praxis Core Assessments
Some colleges or universities might require passing scores on core assessments and other basic skills tests.
In-person Interview
In-person interviews give you an opportunity to put your best foot forward. Often, you will meet with education department heads or admissions counselors for the interview.
Accreditation for Online Colleges with Bachelor's Degrees in Education
One of the most critical aspects of finding an online bachelor's degree in education program is ensuring the school is regionally accredited. Schools will usually list their accreditation status on the website. There are two primary types of accreditation. There is accreditation for schools and specific departments or programs at schools.
Regional Accreditation
The most prestigious accreditation for schools is on the regional level. Here are the six regional accrediting bodies.
Western Association of Schools and Colleges
Southern Association of College and Schools Commission on Colleges
Northwest Commission on College and Universities
New England Commission of Higher Education
Middle States Commission on Higher Education
Higher Learning Commission
Degree and Department Accreditation
Specific degree programs and departments can receive programmatic accreditation. With this, the accrediting board focuses on the program instead of the entire school. There are a number of accrediting bodies for education programs or departments at online colleges. Here are three examples: Association for Advancing Quality in Educator Preparation (AAQEP), National Association for the Education of Young Children (NAEYC), and Council for Accreditation of Teacher Education (CATE).
Accreditation shows proof that you are enrolling in a reputable school that has passed a review process. The U.S. Department of Education and CHEA set the educational standards. Although accreditation offers legitimacy, it is voluntary.
However, it is required for students to receive different forms of financial aid. So if you plan on completing the Free Application for Federal Student Aid (FAFSA), ensure the school you want to attend is accredited.
Financial Aid & Scholarships for Online Bachelor Degrees in Education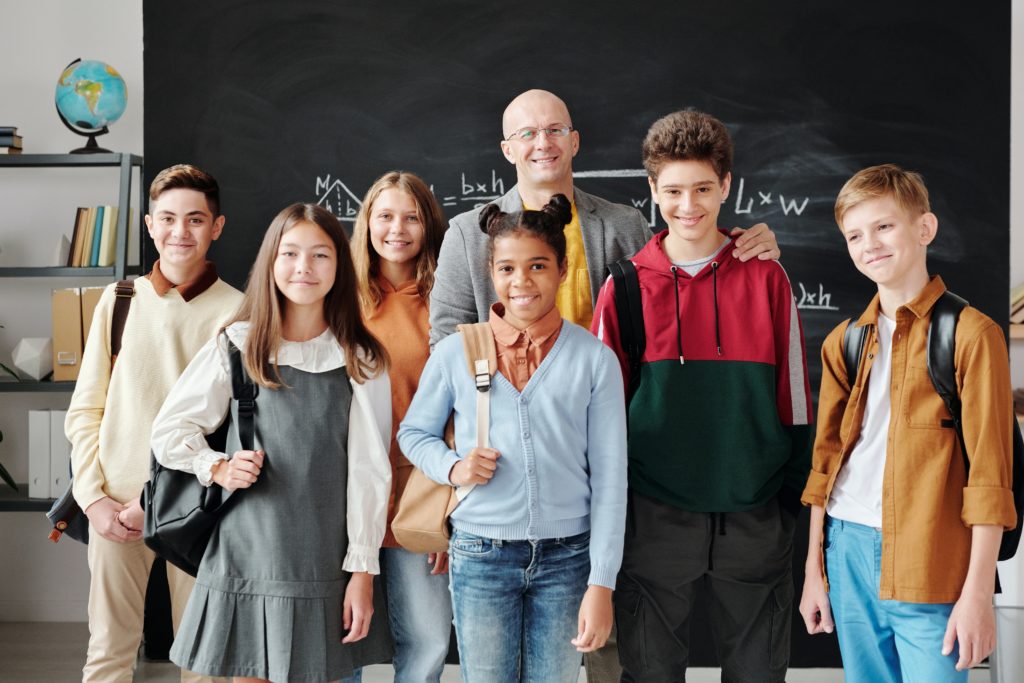 If covering the total cost of tuition is a financial burden, aid for new and current college students can help defray the costs. Completing the FAFSA is the easiest way to receive an automatic determination of your eligibility. You may qualify for financial aid programs such as grants, loans, or work-study programs based on income level.
Grants
Grants provide free money to pay for your college tuition. The federal Pell Grant is a common financial source. Also, the Teacher Education Assistance for College and Higher Education grant is specifically for future educators.
Loans
Public and private loans are another way to receive financial assistance. You will need to repay these loans, but you may also qualify for a subsidized loan where the federal government pays the interest during your enrollment. An unsubsidized loan where you pay the interest is also an option.
Work-study
If you are interested in part-time work on or off campus, you can enroll in a work-study program if it is available at your school for online students. Typically, you need to live near the college to take advantage of this financial program.
Scholarships
Scholarships are available whether or not you consider yourself to be an academic superstar. For instance, there are scholarships based on gender and nationalities. Some even offer money for major-specific programs. For example, you might qualify for a specialty scholarship for future math and science educators.
As you can see, there are varied options to help you pay for school. So, do not let cost become a prohibitive factor in your decision to pursue your education degree. The right financial aid can help you fulfill your educational and career goals.
What Can You Do with a Bachelor's Degree in Education from an Online College?
Online bachelor's degrees in education offer diverse concentrations and licensures for subject, age, learning needs, and other specializations. Obtaining an education degree online provides many different career paths, just as a degree from a traditional school.
Traditional teaching allows you to use your acquired skills to lead discussions, maintain an orderly classroom and work with students individually or in groups. Some educators choose not to work in traditional classrooms. For example, rewarding jobs that require an education degree include a school librarian, counselor, or substitute teacher.
Librarian
Becoming a school librarian may require education beyond a bachelor's degree.
School Counselor
As a school or guidance counselor, you can help students in other ways that do not involve classroom instruction.
Substitute Teacher
Working as a substitute teacher gives you flexibility about when and where to work. Most substitute teaching positions only require a little administrative and preparatory work.
Technical Writing
Another needed skill is technical writing. Any writing skills you honed through instructional design can be applied to drafting white papers, manuals, and user guides.
Writing Grants
Grant writing is another area where you can use your communication and writing skills. You can help nonprofit organizations prepare a persuasive argument on their funding needs.
Program Director
While an education degree is not necessarily a requirement, having one might be preferred for staff working with children. You may even qualify to work at camps or programs during the summer months.
Transferable Skills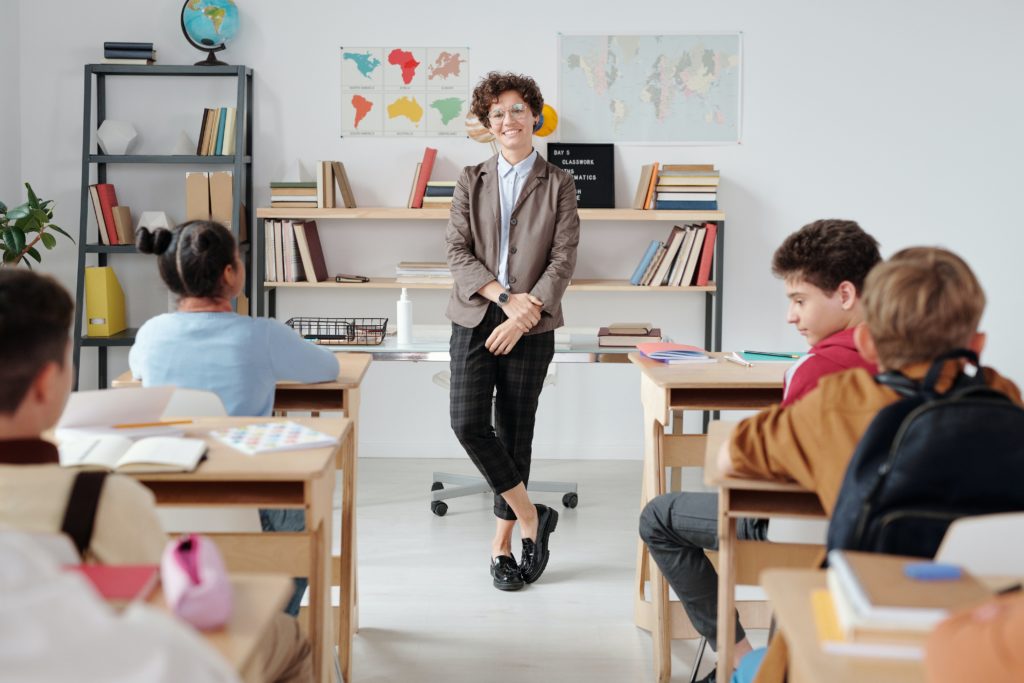 Many skills you receive with a teaching degree can transfer to other careers. For example, successful teachers are highly organized, work well with others, and are effective managers. They also have an in-depth knowledge of human development and can work well with a diverse population. These skills and more can help you transition into several business fields. You can use your business insight and understanding of human behavior and needs in the marketing industry. Companies may hire you to help market their products to the right consumers. Another option in this arena is to work as an H.R. recruiter. A company may consider you a valuable asset because of your training in diverse backgrounds.
An online bachelor's degree in education will prepare you how to work well with others, inspire intellectual and relational growth, and be an effective public speaker. These skills make well-rounded and versatile leaders ready to excel in many fields.
How Much Does a Bachelor's Degree in Education from an Online College Cost?
Completing a bachelor's degree in education program usually takes 120 credits. The amount you pay per credit hour depends on your chosen school. Most can cost as little as $300 and as much as $1,000 per credit hour.
Factor in more than the price when shopping for the most affordable program. Consider course offerings, for example, to ensure the program matches your career plans. Other expenses, such as student fees and technology fees, may apply. Some online schools may have an electronic version of the textbooks so that you can save on that cost.
How Long Does it Take to Get a Bachelor's Degree in Education from an Online College?
Traditional undergraduate programs take students around four years to complete. This is the case for most online bachelor's degrees in education. However, the exact time it takes will be particular to your situation. If you have transferable credits, you could finish your education degree from an online college in as few as 18 months. If you must work full-time while attending school, the degree could take longer than four years. Find a healthy pace for your commitments, financial situation, and energy level.
Is an Online Bachelor's Degree in Education worth it?
The value of a degree in any subject is subjective. However, bachelor's degrees in education can offer a high ROI. Since earning the degree is a crucial step to working in a demanding field, doing so is worth it.
Typically, you can save money by enrolling in an online education program compared to commuting to on-campus classes. You can also access your courses anytime during the day or night.
Since you have other career options, you can use teaching as an avenue to pursue other jobs inside and outside of the education field. The degree prepares you for success without tacking on more costs by returning to school.
10 of the Best Schools Offering Online Bachelor Degrees in Education
Explore ten of the best schools that offer online bachelor's degrees in education. Convenient online options, specialization selections, regional accreditation, and high quality are some criteria each school needs to earn a spot on our list. The schools are alphabetically listed.

Appalachian State University is the only North Carolina school offering a bachelor's degree in Career and Technical Education. They offer seven educational areas of concentration: Agriculture; Business, Finance, and Information Technology; Business and Marketing Entrepreneurship; Family and Consumer Sciences; Technology, Engineering, and Design; and, Trade and Industrial.

Ball State University's online family and child education degree prepares students for a remarkable career in early childhood settings such as Head Start and pre-K. Minors to complete degrees include applied behavior analysis, autism spectrum, early childhood special education, early intervention, and psychology of human development.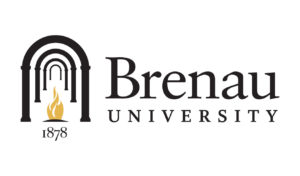 Brenau University is one of many online colleges that provide on-campus coursework to equip students with the skills to reach adolescent learners. The choices between Bachelor of Science degrees in education for Elementary Education, Middle Grades Education or Special Education include applicable methods of instruction.

With an Elementary Education degree from Dakota State University, you graduate with the knowledge and hands-on experience of inspiring students to reach their full potential. In addition to online coursework, you can participate in a yearlong residency program for a bachelor's degree in Elementary Special Education, Mathematics Intermediate Education, Mathematics Secondary Education, or Physical Education.

The online bachelor's of elementary education degree from Drexel University provides the necessary foundation for PK-4 or Special Education teacher certification. If a classroom is not your career goal, you can pursue a non-certification option.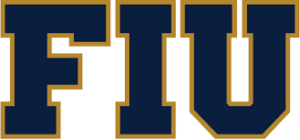 The engaging curriculum at Florida International University's online Bachelor of Science in Early Childhood Development program offers many courses. Your studies focus on early childhood learning and development through assessment techniques, classroom management, cultural diversity, development, family engagement, literacy development, and special needs.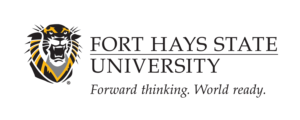 Fort Hays State University offers several educational avenues for a career in the educational field. Their nationally ranked bachelor's degrees in education include a Bachelor of Science in Education (Early Childhood Unified), a Bachelor of Science in Elementary Education, and a Bachelor of Science in Secondary Education.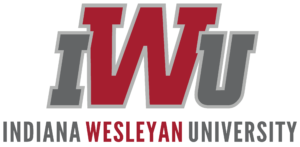 Among their 100+ degree programs, aspiring educators can earn a bachelor's degree from Indiana Wesleyan University's online learning format. Choose from Early Childhood Teacher Education, Elementary Teacher Training, Integrative Studies in Early Childhood Teacher Training, or Secondary Teacher Training.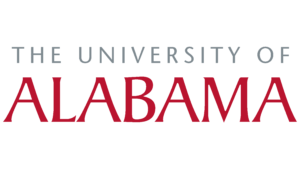 The University of Alabama has several undergraduate programs to receive a Bachelor of Science in Education. An Early Childhood Education degree focuses on important developmental stages for children from birth through age eight. A Bachelor of Science in Kinesiology has Physical Education or Exercise Science concentrations. Other degrees include Elementary, Secondary, Special Education, Music, and P.E.

The University of Missouri ranks among the best online colleges by U.S. News & World Report. Whether you are entering the workforce, changing careers, or want to advance, Mizzou's Bachelor of Educational Studies provides the necessary skills for various settings. Choose from an emphasis in educational games and simulation design or educational leadership to start.
Getting Your Bachelor's Degree in Education from an Online College
Online colleges' curricula, evaluations, and learning experiences cater to those wanting maximum flexibility. However, this format does not diminish the value in the level of instruction you should expect to receive.
You will still be required to meet the standards set forth by the school. Completing coursework will require discipline and dedication to ensure you get the most out of your educational experience.
Flexibility is more than when you log onto the class. An online college expands your options beyond local institutions. You can earn your education degree from a college or university in a different state.
While most online programs are more attractive to nontraditional students, recent high school graduates may also find this an appealing option. Managing postsecondary school work on their own time and terms might make it easier for them to complete their degree.
Regardless of your circumstances or reasoning for pursuing an online education degree, this is the first step to fulfilling your dream of inspiring students to reach their level of greatness.
Take the Next Step
Beyond fulfilling your passion, a bachelor's degree in education from an online college prepares you for a job with benefits and tenure. You will work in a field with plenty of jobs across the country. These degrees also equip you with transferable skills to pursue other fields.
While you make a difference in the lives of young learners, you can save for retirement and receive health insurance and paid sick leave. Additionally, you will have access to professional development opportunities that keep you current on the tools within the educational field.
Bachelor's degrees in education prepare students to teach different grade levels. You not only gain subject-matter expertise, but you also get opportunities to receive hands-on instructor experience before entering a classroom.
After completing your degree, there are plenty of job openings for you to enter the workforce. Alternatively, you may decide to continue your education at the master's and doctorate levels. Ultimately, your decision to enroll in an online college can enrich your professional and personal life.
Other Notable Resources
2023 Guide to the Best Online Colleges for a Master's in Music Education