2023 Guide to the Best Online Colleges for a One-Year MBA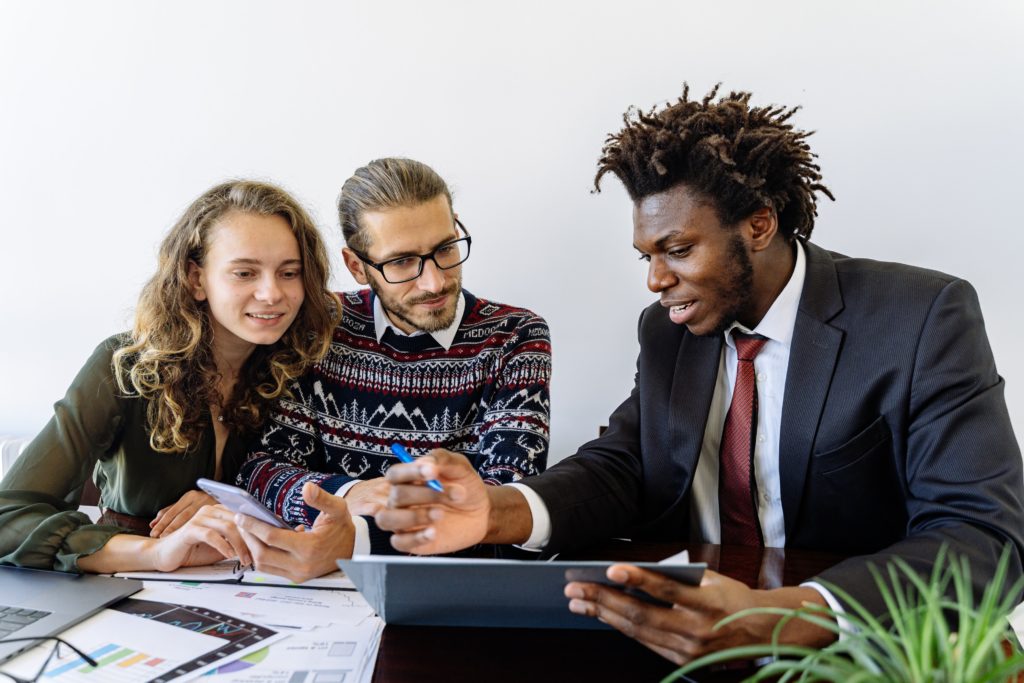 A Master of Business Administration (MBA) is one of the most versatile business degrees. It gives you the skills you need to manage various companies, and it looks very impressive on resumes. This degree is so helpful that CBS ranks it as the most popular master's degree overall. You have many different program options if you're interested in getting an MBA. Explore our guide to find the perfect program for your needs.
One-Year MBA Degrees
The average master's degree usually takes two academic years to complete. However, many people are in a hurry to get through their schooling and move on with their careers. If you are in this position, you might consider a one-year master's degree. These specialized courses include more intensive training so that you can complete your degree on a tighter schedule.
Though one-year MBA online programs are shorter than other degrees, they still contain everything an MBA graduate needs to know. MBA courses include a broad range of business and management classes. You will learn all about things like finance and marketing, and you will also expand your leadership and teamwork skills. The end goal for most MBA students is to become managers or executives at large companies.
Specializations
When looking for online colleges offering a one-year MBA online, keep in mind that different specializations are available. Because this degree is so flexible, it can lead to various industries and careers. Specializing in a specific field can help you take classes that are relevant to your chosen career. Not all colleges offer the same specializations. Make sure your favorite online college offers the right course for your needs.
How do you decide on an MBA specialization? It is helpful to consider where you want to go next, so you can find classes that help you reach your goals. According to The Princeton Review, these are the most valuable MBA specializations.
General Management: This specialization provides many leadership skills and insight into large-scale organizations' operations.
International Management: Learn how to handle business in an international context and get insight into things like tariffs and cultural differences.
Strategy: You can use this specialization to learn the logical skills needed to make long-term decisions that affect a company's future.
Finance: Most MBAs already strongly emphasize finance, but this specialization provides additional math and finance skills.
Entrepreneurship: This specialization is for those planning to start their own business. It includes details like how to get funding and ways to launch a new company.
Marketing: In these programs, students learn additional details about marketing, advertising, public relations, and customer management.
Operations Management: You might need this specialization if you plan on getting involved with logistics and supply chain details.
MBA Career and Salary Information
Once you finish your one-year MBA online degree, you will have many impressive career options. A large number of people start their post-school career with mid-tier management positions. Over time, they can work up to all sorts of senior, executive-level careers. Many of the top CEOs have an MBA degree. MBA degrees can open doors in various industries, from production to entertainment, but they are particularly prevalent in the financial field. Some people with MBA degrees may skip management careers and work as financial advisors or investors.
Data from the Bureau of Labor Statistics indicates that these careers can be highly lucrative. Here are the average salaries for common careers that require an MBA degree.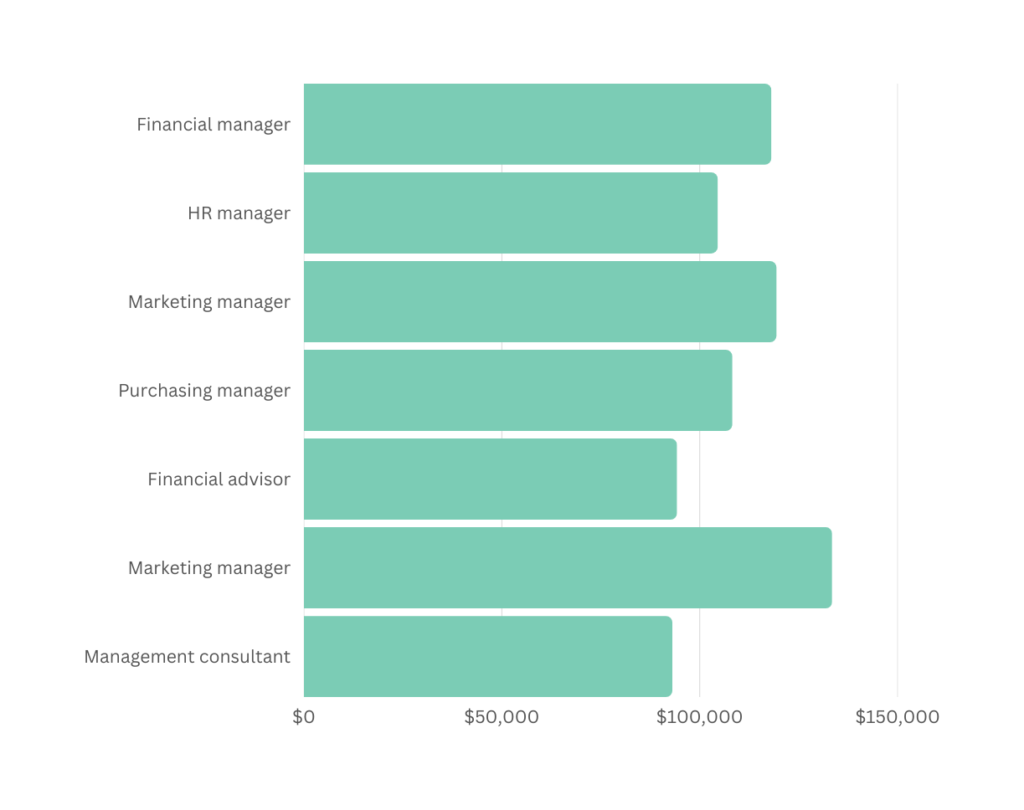 | | |
| --- | --- |
| CEO | $175,110 |
| Financial manager | $117,990 |
| HR manager | $104,440 |
| Marketing manager | $119,280 |
| Purchasing manager | $108,120 |
| Financial advisor | $94,170 |
| Marketing manager | $133,380 |
| Management consultant | $93,000 |
Curriculum and Courses for a One-Year MBA Program at Online Colleges
The typical MBA curriculum can vary quite a bit depending on what program you join. For example, some students might take classes on conducting negotiations with foreign companies, while others might be taking courses on scheduling shipments. However, regardless of which program you pick, there are a few core classes you will most likely take.
Every MBA student will need to take classes in finance and accounting. The more basic courses will start with subjects like budgeting and asset valuation, while later types might include high-end concepts like leveraged buyouts and contribution analysis. Other key areas you will need to study are leadership, management, and teamwork. These classes prepare you for working with and instructing many different employees and departments. Almost all MBA programs also include courses on ethics and professional responsibility, which aim to prevent immoral or unwise business behavior later.
In addition to these main courses, there are other common areas your curriculum may cover. Data management and information technology classes are becoming increasingly common in the modern age. Marketing and public relations are supplementary fields you might study in your MBA program.
Remember that whatever curriculum you pick will be significantly accelerated. You will have less free time with a one-year MBA online degree. Instead of just taking three classes over a 15-week semester, you might take up to five. Your curriculum will usually go over the summer without any lengthy breaks.
There are a variety of ways professors approach instruction and format. In some classes, you might have the traditional college schedule where you attend lectures, read textbooks, and take tests based on what you've learned. However, other classes might skip rigid testing and instead prioritize independent learning. You might need to write essays, perform in-class presentations, or work on long-term projects. MBAs tend to emphasize working with others and getting integrated into the business world, so expect plenty of group projects or assignments that require you to interact with local businesses.
Admissions Requirements for a One-Year MBA Program at Online Colleges
The primary requirement is a bachelor's degree from an accredited school. Master's degrees are only available once you've completed your previous four-year degree. Unlike some other master's programs, most MBAs don't require you to have a degree in a related field. You can join an MBA program without having a bachelor's in a field like accounting or business. Many people decide to get an MBA as part of a career pivot, so even those with degrees in fields like psychology can join an MBA program.
MBA requirements will vary depending on how competitive the school is. It can take a lot of work for some of the more rigorous online colleges to get into their one-year MBA online program. The challenge is showing that you have the determination to keep up with all the complex coursework of this academic program. You may need a high GPA at your former school or high grades on graduate school entrance exams such as the GMAT or GRE. Having relevant work experience or positive references from those in the field can also be helpful.
Accreditation for One-Year MBA Programs at Online Colleges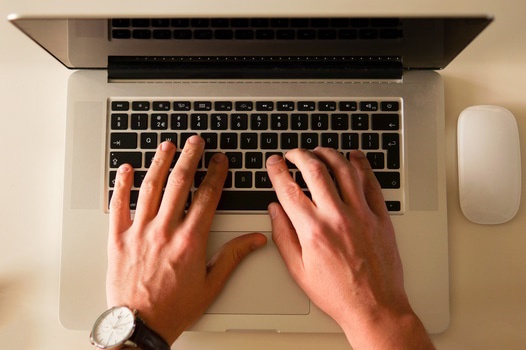 As you look at online colleges for MBA programs, take the time to check their accreditation. Accreditation is a professional evaluation that all reputable schools must pass. Independent organizations carefully vet the school to see if their educational programs meet industry standards. Schools have to show that they're hiring adequately trained teachers, teaching MBA students all subjects they will need, and creating strict enough tests that students can only pass with understanding the material.
Keep in mind that there are a lot of different accrediting boards, and some are more reputable than others. You will need to look at the online college's accreditation and look up the organization providing the accreditation. Regional accreditation is the most reputable accreditation in the United States. Some of the most widely respected accreditors include:
Higher Learning Commission (HLC)
Middle States Commission on Higher Education (MSCHE)
New England Commission of Higher Education (NECHE)
Northwest Commission on College and Universities (NWCCU)
Southern Association of College and Schools Commission on Colleges (SACSCOC)
Western Association of Schools and Colleges (WASC)
Why is accreditation so important? Accreditation is something that both your employers and other schools will consider. Schools use accreditation to decide whether credits transfer. If you choose to swap to another school halfway through your program, your previous work will only count if the original institution was accredited. Furthermore, many employers will only accept job applicants who have a degree from an accredited school. If you want a job that requires an MBA degree, they will usually mean they want people who graduated from a school with accreditation.
In addition to accreditation for schools, business colleges and business programs often have their own accreditation. The three most respected accrediting bodies for business schools and business programs are the Accreditation Council for Business Schools and Programs (ACBSP), the Association to Advance Collegiate Schools of Business International (AACSB), and the International Assembly for Collegiate Business Education (IACBE). Many consider business schools and business programs with one of these accreditations to be in the upper tier.
Financial Aid & Scholarships for One-Year MBA Programs at Online Colleges
Various financial aid opportunities are available for those interested in one-year MBA online programs. Most graduate students pay for schooling with a combination of federal financial aid and student loans. Due to how FAFSA works, most independent students looking for an MBA can get at least a little assistance.
Grad school also comes with some unique opportunities for covering costs. Some students get assistantships. These are programs offered through the school which allow grad students to work as teacher's aides in exchange for discounts on their education. Many employers, especially government employers, also offer help paying for continuing education, allowing their employees to seek higher-level jobs at the company. Therefore, it's always a good idea to check with the school and your employer to see if aid is available.
Your final option is to apply for grants and scholarships. Since MBA degrees are so helpful, many organizations are interested in helping more students become MBAs. Some of the most significant scholarships in the field include:
What Can You Do With an MBA from an Online College?
Once you have your MBA, you will have countless career opportunities. After all, an MBA is one of the most flexible master's degrees. Almost any job looking for candidates with a master's degree will consider MBAs to be a relevant degree type. Whether you want to work in a creative field like music production or a STEM field like software sales, your MBA can be valuable.
Typically, people with MBA degrees apply for jobs in managerial positions. They may have titles like "Regional Sales Director" or "Human Resources Manager." You can work with many upper-tier companies depending on your motivation, experience, and education. New graduates often end up as mid-level management, while experienced ones can end up leading entire businesses. If you want a job that puts you in charge of handling a broad range of business affairs, an MBA is right for you.
Most people use their MBA for some form of business leadership. However, others use an MBA degree to climb the ladder in finance. They use their understanding of the business world to help people make investments or decide on financial matters. These MBA graduates often end up working at banks or investment firms.
How Much Does a One-Year MBA Degree Cost from an Online College?
As a graduate course, MBA degree programs can be a little pricey. According to Bankrate's analysis, typical online programs run from about $20,000 to $80,000. Prices vary depending on which school you attend. High-end private universities tend to be more expensive. Furthermore, some online colleges offer higher tuition fees for students outside the state.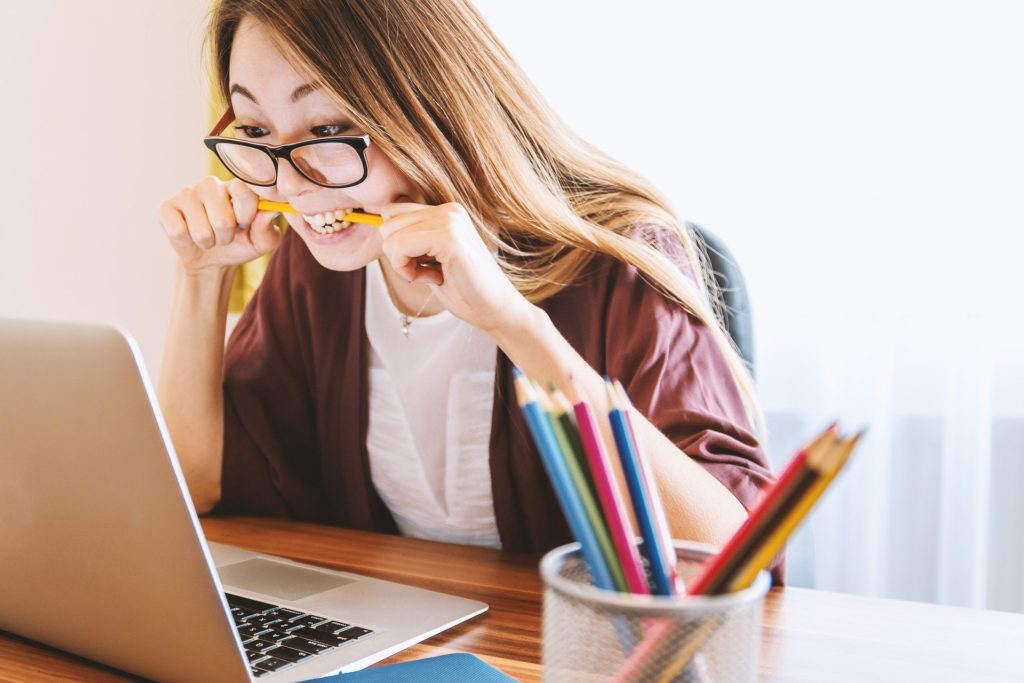 Usually, costs for attending online are about the same as in-person schools. The only difference is that you can avoid paying some fees associated with on-campus activities.
One-year MBA online programs can be cheaper than traditional two-year programs. The online colleges that charge by the credit will have the same tuition as traditional programs, but there may be fewer fees. The online colleges that charge by the year will offer substantial savings for the accelerated programs.
How Long Does it Take to Get a One-Year MBA Degree at an Online College?
As you can tell from the name, schools design one-year online MBA degree programs to be able to be completed in 12 or fewer months. However, colleges sometimes advertise one-year online MBA degree programs that take closer to 14-16 months. Read the fine print.
Accelerated, one-year online MBA programs usually consist of three back-to-back terms, all 15 weeks each. Between these terms, there can be a week or two of break time. Depending on the school you pick, most one-year students will graduate 50 to 54 weeks after starting their first classes.
Keep in mind that these courses are very intensive, though. It can be a lot to get through. You can easily fall behind if you are not organized and diligent with your work. Fortunately, most online colleges are very accommodating. If you need to pause your degree or go slower, you can work with the admissions office to develop a more appropriate timeline. It's common for students to take an extra semester or two following their first three semesters. In these cases, getting your one-year degree can take around 18 months.
Are There Affordable One-Year MBA Degrees from Online Colleges?
One of the biggest perks of selecting an online college is that it can be very affordable. While Ivy League colleges might charge around $150,000 for a one-year MBA, an online college can charge as little as $10,000. For many potential MBA career paths, the school you attend isn't the most important factor. Instead, employers care about you having an MBA from an accredited school, the networks you build, and the experiences you have. Therefore, it's very worthwhile to pick your school based on costs.
How do you find the most budget-friendly colleges? Take the time to shop around. Search for colleges that offer your desired specialization and see how much they charge for an MBA. Remember that in-state fees are often cheaper, so you are usually better off picking schools in the same state as your home address. You should also check what types of grants and scholarships the college offers. If they offer you the right financial aid, it's sometimes possible to pick a pricier school but spend less on tuition.
Is an Online One-Year MBA Worth it?
Though one-year online MBA degrees are challenging, most people find the results quite rewarding. The initial cost and the long hours of study result in plenty of exciting job opportunities. Analysts from Northeastern University rank the MBA degree as one of the most profitable post-graduate degrees.
The average starting salary for an MBA graduate is already a six-figure salary. Right out of college, the typical person with a one-year online MBA degree can make $115,000. From there, they often progress to even higher-paying jobs. Since MBA degree programs can cost as low as $10,000 or $20,000, recouping your expenses is manageable.
MBA degrees are advantageous because so many jobs require this degree. MBA degrees are helpful for various industries compared to other post-graduate degrees that are only used for academic careers. Since many different positions are available upon graduation, most MBA graduates can find companies interested in their services. You can pick and choose from multiple employers and find a job that suits your schedule, budget, and personal preferences.
10 of the Best Online Colleges Offering One-Year MBA Degrees
Our list's options earned their spot due to their great educational system, convenient online teaching options, regional accreditation status, and reasonable class prices. Listed in alphabetical order, here are 10 of the best online colleges for one-year MBA degrees.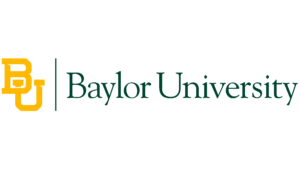 Baylor is one of Texas' leading universities, so its MBA program is very reputable. They offer four specializations: Cybersecurity, Executive Communication, Global Trade and Supply Chain Management, and Marketing. With a one-year MBA from Baylor, you can access the Baylor Business Alumni Network with over 45,000 industry connections.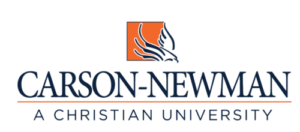 Carson Newman is a favorite for those who want a faith-based education. This Christian university offers a broad range of graduate courses. Their MBA program provides a comprehensive look at the industry, so it is perfect for those who want a general MBA suitable for various business applications. The general online MBA program is ten classes. Students must add two additional courses to add a specialization of Human Resources, Leadership, Marketing, Operations Management, Non-Profit Leadership, or Sports Management.

Fayetteville's MBA program is very extensive. There are over ten concentrations to choose from, including ones in popular niches like healthcare, finance, and cybersecurity. A nice thing about this program is that it also allows you to connect your coursework with various other elective classes.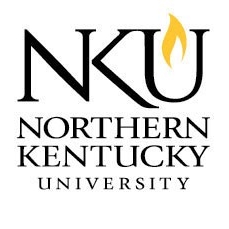 This university is known for offering a surprisingly large blend of advanced collegiate courses online. Their MBA program is divided into three separate sections. The first eight courses are essential core classes. Next, students take five to six specialization courses. Finally, students finish with an independent capstone course.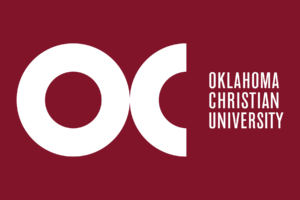 This faith-based school prides itself on being one of the region's most STEM-heavy MBA programs. Their MBA degree offers specializations in accounting, finance, and other profitable fields. They regularly rank as one of the most affordable options, and unlike most other schools, textbook costs are bundled into course prices.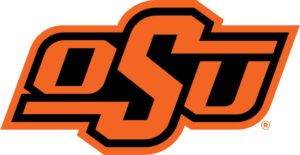 The online MBA program from OSU was specifically created for full-time professionals. The school is happy to accommodate adults with busy schedules, so the classes are very flexible. OSU offers multiple degree concentrations, and they also have a lot of scholarships available.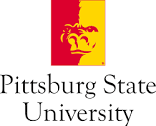 At Pittsburg State, you can choose between concentrations like human resources and international business. One of the great things about this university is that they offer multiple starting date options so that you can join the program throughout the year. Applicants do not need to take the GMAT to be considered for admittance.

SOSU is one of the oldest universities in Oklahoma. They have a solid reputation. Though the school is small, its MBA program is very extensive. Some notable concentrations are Aerospace Logistics, Women in Leadership, and Native American Leadership.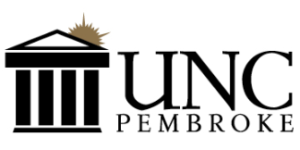 The MBA program at this school is taught by the same professors who teach on-campus classes. They include a lot of hands-on experience and online interactions with classmates. Some people find this program easier to enter because it doesn't have rigid GMAT admissions requirements.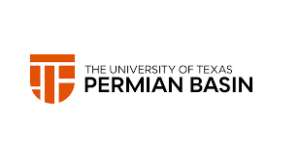 This online school is part of the University of Texas System. Its inclusion in this statewide system ensures access to many fantastic resources. Their MBA program includes a lot of helpful electives that let you specialize in unique fields.
Getting Your One-Year MBA Degree from an Online College
Picking the college can feel like the most challenging part of the task, but remember that you still have a lot of work to do. A one-year MBA online degree is a very intensive program. You must be very focused to make the most of your course and finish everything promptly. Since you've already graduated with a bachelor's degree, you know the basics to succeed in college. Just make sure you remember all your tools for success and try to stay on target.
The most difficult aspect for many students in a one-year online MBA program is staying on schedule. This accelerated format requires classes to be stacked closely together with little. Therefore, it's essential to avoid procrastinating and stay organized. Many MBA students find it helpful to create a personalized calendar that shows them all the significant course dates, so they can meet each class's goals in a timely manner.
All the tasks of being a student in a one-year online MBA degree program might sound intimidating, but remember that there are a lot of people there to help you. Any time you struggle in your course, you can reach out to your teachers and classmates. These interactions and collaborations can help you complete assignments and teach you a lot about working in the business world.
Launching Successfully
A big part of succeeding and growing is connected to the relationships you build and the connections you make. Though you will be very busy with coursework, try to see if your school offers mentorship programs, internships, or assistantships. These let you work alongside alums or teachers, so you get firsthand experience that makes it easier to apply for jobs later on. These relationships can help you build a network and skill sets that will further advance your career.
Ultimately, all this hard work is gratifying. Making an effort to graduate from an accelerated MBA program gives you the essential skills you need for your future career. Whether you want to help run your small family business or climb the ranks at an international corporation, a one-year online MBA program provides invaluable education and experience.
Related Resources