Business & Finance Majors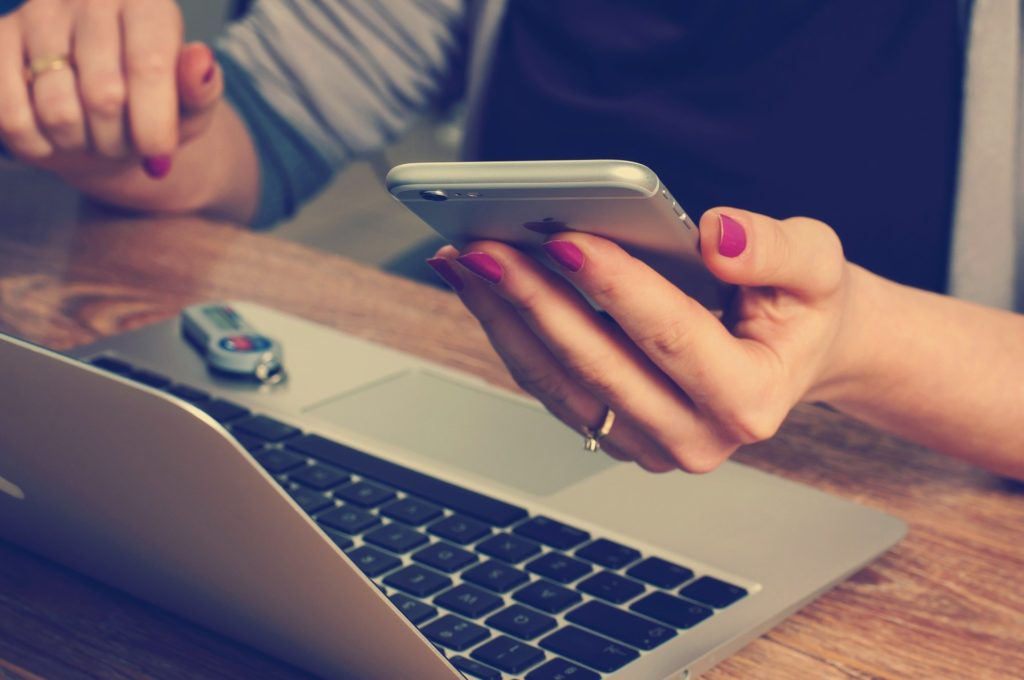 One of the most sure-fire ways to land a secure, high-paying gig is to earn a business or finance degree. Online colleges offering business degrees offer students a cheaper and less time-consuming way to springboard into a business career.
As business degrees and finance degrees have grown more popular, online colleges have begun to offer a wider variety of specialized degrees allowing students to become experts in a particular facet of business or finance. This opportunity to develop expertise in a business or finance subject allows students to truly hone in on the perfect career path in business or finance that fits their strength.
Whether you're considering a career in business administration, marketing, accounting, finance, or any of the other facets of business and finance, students can be sure that there is an online college with the right online degree for them. The key is to figure out exactly what kind of career path they're looking for and which online degree in finance or business will help them get it. Luckily, OnlineCollegeWiz has your back.
Business vs. Finance at an Online College
Business and finance degrees are very closely related and often lumped together. Here are some key differences to consider when differentiating between these two degree paths.
Think of a business degree as an overarching degree that emcompasses the study of all the various functions and facets of a business. Students enrolled at an online college for a business degree will learn some generalized skills with the end goal of being able to excel in a business environment.
A finance degree is a particular subset of business degrees. In fact, it's probably the most popular subset of business degrees. Finance degrees are focused on the financial forces at play in business operations. A good way to think of the differences between a business vs. finance degree is that while all finance degrees are business degrees, not all business degrees are finance degrees.
Topics Studied in a Business or Finance Degree from an Online College
With business degrees tending to be more generalized, students will study a wider array of topics as they work towards completing their degree and entering into the workforce. Students in business majors will learn about management, marketing, accounting, entrepreneurship, and even finance.
Another big area of emphasis in business degrees is a focus on entrepreneurship. Entrepreneurship courses teach students how to create their businesses. These courses focus on the generation of new business ideas and the process of taking that new business from business plan to business reality.
While students will take some finance courses in a business degree program, they won't be drilling down and specializing in the subject matter in the same way they might in a finance program. Finance majors will study accounting, economics, statistics, investments, business law, and more. These programs focus on students and teach them to understand better how money flows in and out of a business.
There's a great deal of overlap in the types of topics studied between business and finance majors. A person pursuing a finance degree might focus more exclusively on accounting or economics courses. Students can expect to study courses offered in business degrees like courses in management or marketing. This cross-disciplinary study ultimately allows students a greater deal of flexibility when it comes to their career paths.
In-Demand Business & Finance Degrees from Online Colleges
Business and finance degrees are some of the most popular degrees available. Due to their popularity, online colleges offer a wide array of different business and finance degrees to choose from. These programs span from bachelor's programs up to doctoral programs. These differing education levels typically impact a student's ability to command a higher wage. Typically, students who earn a doctoral degree can expect to earn more in a given profession than their counterparts with a bachelor's degree.
There are a variety of different business and finance degrees offered at the bachelor level. You can find Bachelor of Arts (BA) and Bachelor of Science (BS) in Business degrees. Online colleges typically offer BA/BS in Business Administration or Business Management. These programs typically have minors offered to specialize in Marketing, Project Management, Entrepreneurship, or several other business topics. Accounting, Finance, or Economics degrees generally are the best options for those seeking out finance bachelors.
At the master level, online colleges' most prominent degree is the Master of Business Administration. These are typically Master of Science (MS) or Master of Arts (MA) programs. Online colleges offer a high degree of customizability when it comes to Master of Business Administration degrees. Most schools expect students to choose a minor or concentration like entrepreneurship, management, or marketing. Those taking the finance route should consider a Master of Finance.
The Doctor of Business Administration (DBA) is the most common doctoral program offered by online colleges. DBA programs tend to focus more on the theoretical aspects of business and lend themselves to those who want to focus on academics. Finance students can choose to enroll in a PhD in Finance program. These programs also tend to be geared towards academics.
What are some business or finance degree careers?
Business and finance degrees offer a lot of flexibility when it comes to career paths. Business majors can get careers as:
Sales manager
Account manager
Marketing manager
Entrepreneur
Those with finance degrees can work as:
Accountants
Financial analysts
Actuaries
Credit analysts
Now, these are just some examples of career paths that students can potentially follow. But don't let this list mislead you; students can apply these degrees towards many different career paths. Business and finance degrees are also great for later in life career path changes. Since earning a business degree involves learning skills that are widely applicable to other working environments, deciding to change careers down the road isn't nearly as daunting as it may be for someone with a more specialized degree like chemical engineering computer science.
Online College Accreditations To Look Out For
When selecting an online college program, students must choose a nationally recognized accreditation board program. Accreditation boards ensure that an online college's degree program is of the utmost quality and will provide students with the skills needed to succeed in the workplace.
Accreditation boards like the Southern Association of Colleges and Schools Commission on Colleges and the Higher Learning Commission are great for knowing if a school is institutionally accredited. But, there are also accreditation boards that specialize in business and finance degrees.
Groups like the Accreditation Council for Business and Schools and College Programs (ACBSP), the International Accreditation Council for Business Education, and the Association to Advance Collegiate Schools of Business (AACSB) are all well-known accreditation boards that students can take comfort in knowing are a sign of a high-quality business degree program.
These groups are also significant when it comes to accrediting finance programs as well.
Scholarships For Online College Business Programs
It's no secret that college costs can be pretty expensive. Choosing to enroll in an online college is already a step in the right direction for controlling costs. Online business degrees and online finance degrees tend to be cheaper than their on-campus counterparts.
Scholarships are another great way to control the cost of your education. Students have many options when it comes to scholarships for business and finance. Some notable scholarships are the General Electric Scholarship and the Frank L. Greathouse Government Scholarship.
Business or Finance: Which is Right for Me?
If you're still unsure whether a business or finance degree is right for you, that might be a sign that a business degree is a safer bet. As we've noted, finance degrees are a more specialized type of business degree. What's great about that is if you're not sure whether finance is right for you, a business degree allows students to keep the door open to a career in finance.
But ultimately, a degree in finance and a degree in business both offer students the chance to gain many essential skills needed to thrive in a business environment. Either one of these degrees will provide students with a great deal of utility in the workplace and increase their chance of being hired. So don't sweat the decision too much. As long as you choose a high-quality program from a great online college, you'll end up right where you need to be. 
You May Also Enjoy Reading