2023 Guide to the Best Online Colleges for Communication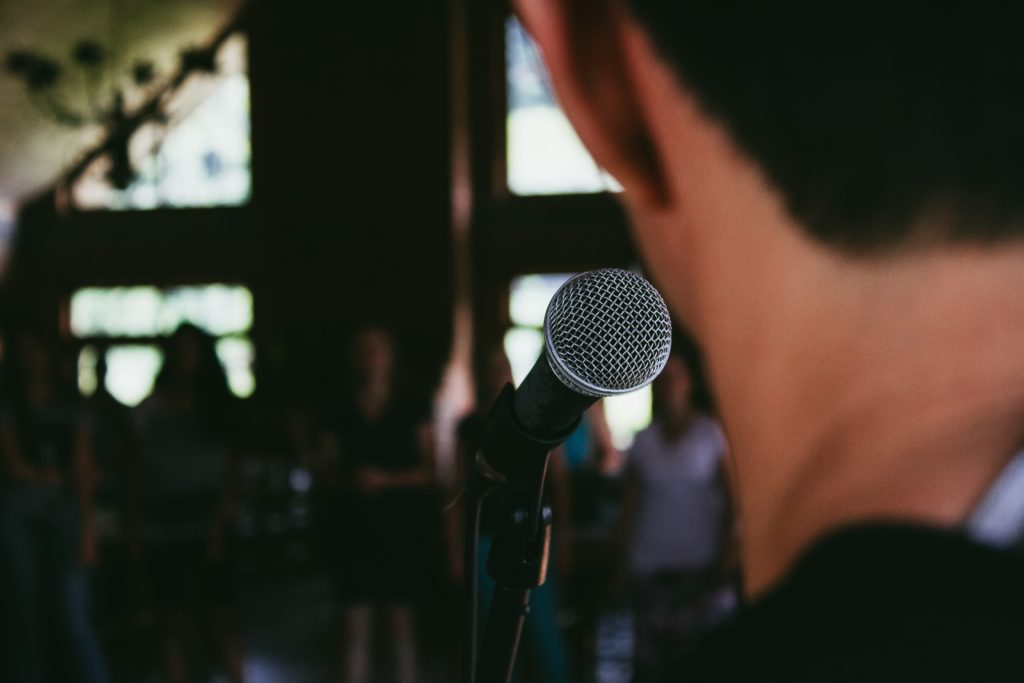 Communication plays a huge role in our everyday lives. Earning a bachelor's degree in communication from an online college can open the door to several career opportunities. Whether you see yourself managing correspondence in a busy office, managing popular social media accounts, handling tense public relations issues, or becoming a journalist, there are online communications programs that can help you reach your goals. This detailed guide will help you learn more about the benefits of online education and what you can do with a communications degree.
Best Online Colleges for Communication Degrees
When selecting where to get your degree in communications, you will be surprised by the number of choices you have available. According to the National Center for Educational Statistics, about 75 percent of undergraduate students took at least one online course in the Fall of 2020. After the pandemic, nearly 7 million students were exclusively enrolled in distance education courses, representing a 186-percent increase. Due to the demand, many universities began expanding their online class offerings, making it possible to attend almost any institution remotely.
There are hundreds of universities in the United States offering online courses. Choosing the best one can be a challenge. Many students feel overwhelmed sorting through their choices and finding the best program. This guide will prepare you to find something that truly suits your needs and educational goals.
Specializations for Online Communication Programs
Communication is a very broad topic. While most online programs will offer generalized communication courses focused on a combination of media studies, public relations, business communication, and interpersonal communication, others provide more specialized majors to help you prepare for a specific career.
Choosing a communications specialization can be difficult, especially for creative individuals who plan on leveraging their skills across multiple forms of media. If you can, consider taking your general communications courses and then choosing your specialization after learning the basics. Online communication programs will explore a wide range of topics, and the more exposed you are to the industry, the easier it can be to decide your best skills.
Business Communication
These courses tend to focus on writing professional presentations, resolving conflicts, and general business topics.
Journalism
News reporting has changed drastically in recent years. Many Journalism specializations will include courses on reporting ethics, techniques, and digital media.
Public Relations
This specialization helps students learn how to focus on developing and maintaining a brand. Students will grow in messaging, general communication, and advertising.
Digital Media Production
Some universities will take this a step further, offering specific degrees in radio broadcasting, film production, or social media.
Career and Salary Information for Online Communication Programs
A wide variety of jobs depend on good communication skills and a strong knowledge of media. According to the U.S. Bureau of Labor Statistics, communication occupations will grow by 6%, creating an estimated 115,800 job openings annually. Because of technological advancements, we expect continued demand for all kinds of communications specialists.
Communications careers include DJs, broadcast technicians, editors, interpreters, news analysts, journalists, photographers, public relations specialists, technical writers, and more. In May 2021, the median annual wage for the group was $62,340, with technical writers with bachelor's degrees earning the highest median pay at $78,060.
Earning a master's degree from online communication programs can also lead to a higher starting average pay. Professionals with a master's in communication often start at $65,000 per year. Obtaining an MBA alongside your Master of Communication degree can raise a student's average starting salary even higher.
Here are media and communications positions along with national average salaries.
| | |
| --- | --- |
| Positions | Average Salaries |
| Technical Writers | $78,060 |
| Writers and Authors | $69,510 |
| Editors | $63,350 |
| Public Relations Specialists | $62,800 |
| Film and Video Editors and Camera Operators | $60,360 |
| Interpreters and Translators | $49,110 |
| Broadcast, Sound, and Video Technicians | $48,790 |
| News Analysts, Reporters, and Journalists | $48,370 |
Data from the BLS
Curriculum and Courses for Online Communication Programs
While every online communication program will be structured differently, students can expect to take courses on mass communication, mass media, business communication, technical writing, and public relations. Most degree programs will also include classes reinforcing core skills like writing, critical thinking, and researching.
Online communications programs frequently include courses in digital media. These courses teach students how to interact with the Internet, such as identifying reliable sources or writing business announcements. More specialized programs will go beyond teaching the tools for content creation and teach students about social media marketing, online ethics, and data management.
Online communication programs may also teach students more creative skills, such as photography, videography, or copywriting, as content production is crucial in many communications jobs. Communications majors can expect to take more creative production courses even if they choose not to specialize in a specific area.
The Online College Experience
Most online bachelor's programs take four years to complete. In addition to taking several communications classes for your major, you will also take core classes covering English, math, political science, humanities, and more. Depending on your university, you may substitute core classes for industry-specific courses. A complete list of core classes you will need to complete to graduate from your communications program should be accessible on your school's website.
While many picture online courses as watching videos and reading textbooks, communications majors usually have highly interactive classes with practical assignments. In addition to learning through traditional methods, you will likely complete several projects and presentations. Be prepared to spend several hours preparing for tests, interacting with your class, and completing creative projects. Remember, online communication programs can be just as intense as in-person ones!
Admissions Requirements for Online Communication Programs
Contrary to what many people think, online colleges are not necessarily easier to get into than traditional campus-based learning. Most online universities have the exact admissions requirements as their physical locations. Some colleges, especially those that pride themselves on having a low student-teacher ratio, have a limited number of students they can admit per year. Others are incredibly competitive and have their own unique admissions requirements.
Online Undergraduate Degrees
The first requirement for admission to an online college is a high school diploma or GED. Be sure to check the university's minimum GPA before applying. If you are looking at a strictly online school with open enrollment, your GPA may not be a factor in the school's admission process. Traditional institutions offering online classes may still use GPAs to determine acceptance.
Most online colleges don't have entrance exams. However, you may need to take placement tests before enrolling in undergraduate classes. Contact your school's administration office if you need help determining what kind of tests you need to take to enroll.
Keep in mind that as you progress through your program, you may need to fulfill specific requirements to stay enrolled. Some universities, for example, require you to maintain a minimum GPA to enroll each semester and eventually graduate.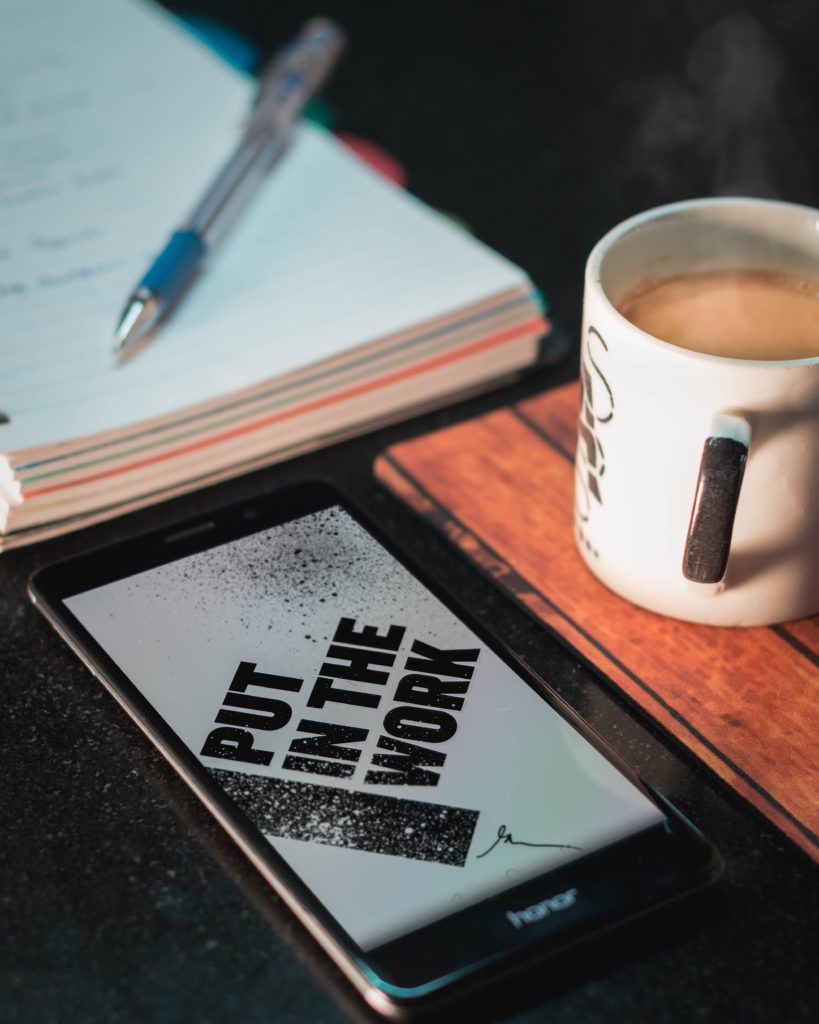 Online Graduate Degrees
If you plan on pursuing a master's degree after you have completed your bachelor's degree, your online program may have additional requirements for you to complete before you can enroll. For example, you may need a higher GPA, complete certain classes, have work experience, or take a separate entrance exam.
Before you enroll in classes, consider what your ultimate academic goal is. Then, develop a roadmap so that you know all the milestones you need to achieve to obtain the degree you want.
Accreditation for Online Colleges with Communication Degrees
When choosing an online communication program, it is essential to conduct research and due diligence before enrolling. Always check the university's accreditation status. Accreditation can impact your financial aid, credit transferability, and ability to pursue higher degrees after graduation. Some employers may not consider your degree valid if it came from an unaccredited source.
Universities can be accredited nationally or regionally; however, about 85% of schools are regionally accredited. Regional accreditation tends to be more strict than national accreditation. Here are the six regional accreditation agencies:
Middle States Commission on Higher Education
New England Association of Schools and Colleges
Southern Association of Colleges and Schools
Northwest Commission on Colleges and Universities
Western Association of Schools and Colleges
Higher Learning Commission
For-profit, trade, and vocational schools tend to seek national accreditation rather than regional. This is because the national accreditation process tends to compare schools with similar institutions when deciding.
We recommend that you only apply to regionally accredited online colleges. These schools are held to the same accreditation standards as their physical counterparts. Regionally accredited online schools will proudly display their status on their website. You can also look up the school by name with the U.S. Department of Education.
Financial Aid & Scholarships for Online Communication Programs
Online communication programs that are regionally accredited will have a wide range of financial aid, grants, and scholarships available. Your qualifications will vary depending on your financial background and academic history. Before you begin trying to finance your education, speak with the school's Financial Aid office to better understand your options.
Most undergraduate programs will offer federal financial aid to students. To see if you qualify, you must fill out a Free Application for Federal Student Aid, also called a FAFSA. Keep in mind that student loans do have limits. If you choose a more expensive school to attend, your tuition may be partially covered by financial aid, and you will need to secure additional funds before enrolling. This can include paying out-of-pocket, securing third-party educational loans, or finding scholarships.
There are several government grants and scholarship programs that you can apply for to supplement your federal financial aid. Availability will depend on your location, age, academic history, and ability to meet other requirements. Scholarships.com lists several available scholarships specifically for Communications majors. You will need to apply to each scholarship you are interested in separately and fulfill any requirements they may have. Applying for scholarships and grants can be a lengthy but rewarding process.
What Can You Do With a Communication Degree from Online Colleges?
Communications degrees are wide-ranging and are an excellent way to learn the skills needed to enter various careers, such as marketing specialist, brand strategist, copywriter, social media manager, or journalist. Excellent communication skills can also help open the door to several business careers in fields like human resources or administration.
Many graduates find themselves applying the communication skills they gained to creative projects, as there are several unique ways to interact with media. In many cases, students will have learned photography, videography, writing, or editing skills they can use to develop materials or strategies.
After completing your undergraduate degree in communication online, you may also consider pursuing a graduate degree. Because communication plays a pivotal role in business, many students choose to pursue their Master of Business Administration after graduation. Students who want to strengthen their communications knowledge may prefer a more specialized master's program.
How Much Does a Communication Degree from Online Colleges Cost?
According to U.S. News and World Report, the cost of your education can vary greatly depending on the institution you choose. Most communications courses range from $235 to $690 per credit hour, so your final cost can be anywhere from $28,000 to $90,000. Online colleges may offer a lower rate per credit hour.
Residency can also play a huge factor in the amount of your tuition. Most universities charge less for in-state tuition. Community colleges with online courses may also offer lower rates to in-state students. If you are attending a school in another state or recently relocated, you will likely be charged a higher amount. Some online schools have adopted a flat rate regardless of residency in recent years. When estimating your tuition, account for any additional fees the school has, such as application or technology fees.
If you choose an accelerated program, you can often decrease your tuition because you will finish the degree faster. One of the best ways to reduce total cost is to take some core classes through online community college programs and then transfer the credits. Many schools allow applicants to transfer a substantial amount of qualifying credits.
How Long Does it Take to Get a Communication Degree from Online Colleges?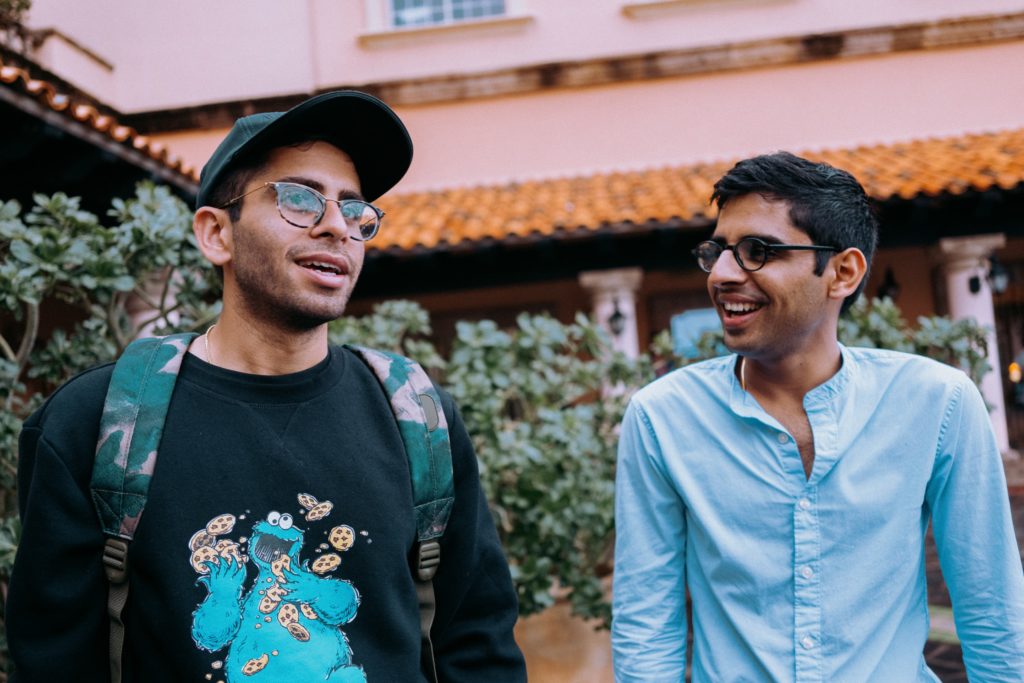 Getting a degree online often takes the same amount of time as it does attending a physical school. For a bachelor's degree in communication, you will likely need four years of classes to complete the requirements. Associate programs take about two years to complete.
If you want to complete your degree sooner, consider enrolling in an accelerated program or taking a full class load all year. Several institutions offer accelerated summer programs that can help you get the credits you need to finish sooner.
Are There Affordable Online Communication Programs?
One of the most significant benefits of attending an online university is that you don't have to deal with the exact overhead costs you would have when attending a physical location. Furthermore, you won't have to worry about paying for gas to drive to class or paying for parking. Your institution may also have smaller technology fees or tuition rates for online students.
Because hundreds of online colleges offer communications degrees, you should explore your options before enrolling. Every school will list its tuition costs online, allowing you to compare easily. You'll also easily see the school's accreditation and financial aid offerings.
If you are concerned about the overall cost of your tuition, try exploring local schools that offer online classes. Many universities and community colleges offer lower in-state tuition. Choosing a local school may also help you find more opportunities for internships or careers later on.
Is a Communication Degree from Online Colleges Worth it?
Going to college can be a costly, time-consuming endeavor. Before investing in tuition, it is crucial to understand the benefits of getting your online degree in communications.
Communications degrees teach students a wide range of skills that apply to several different careers. These skills are also easily adaptable as the job marketplace continues to grow and people find new ways to interact with one another. This makes them an excellent choice for anyone wanting to build their fundamental strategic communication, marketing, public relations, journalism, or digital media production skillset.
Many employers also require a bachelor's or master's degree for entry-level positions. The median annual wage in 2021 for communications occupations was $62,340, slightly higher than in other fields. There is a lot of room for career growth in the communications industry. For example, if you secure a job as a communications specialist at a larger company, you can grow to become a manager or director. While completing a communications program is a big personal and financial commitment, it can help you jump-start your career or brush up on critical skills you will use for the rest of your life.
The 10 Best Schools Offering Online Communication Programs
Here is our list of the top schools offering online communications programs, listed in alphabetical order. These schools are regionally accredited and provide exceptional online programs. Explore these schools to find an option that is right for you and suits your educational needs.

Arizona State University is known for offering high-quality online classes. Communications majors can also take advantage of ASU Local, which offers in-person classes in Yuma, Los Angeles, and Washington D.C. In addition to providing undergraduate degrees in Communication, Mass Communication and Media Studies, Marketing, Digital Audiences, Digital Culture, Data Visualization, and User Experience, ASU Online also offers graduate certificates in Technical Communication and Digital Audience Strategy.

ASU values flexibility and has one of the oldest online communications programs in the state. The school offers several online degree programs in communications. Students can choose a Bachelor of Arts, Bachelor of Science, or Master of Science degree in Communications Studies or Strategic Communication. The university also offers two industry-specific programs, including a Health Communications Master's program and a Technology Law and Policy concentration.

CSU is well-known for its Film Production programs. The Department of Communication offers a Bachelor of Arts in Communication. Though several concentrations are available to on-campus students, the only online option is the Communication Studies Track. This 123-credit program prepares students who want careers in training and development, organizational communication, and rhetorical analysis.

Drexel University's courses are designed to provide students with a cooperative education that includes both real-world career experience and classroom education. The school has an online Bachelor of Arts in Communication with a concentration in Public Relations. All classes are held online for this remarkable degree. Students can transfer up to 135 quarter credits (90-semester credits) from any regionally accredited college.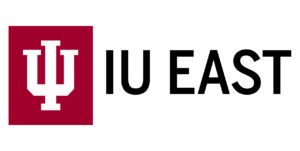 Indiana University East is known for its affordability and easy credit transfers, making them an excellent choice for students with more advanced educational goals. The School of Humanities and Social Sciences provides an online Bachelor of Arts in Communication Studies. It is broad and designed to expose students to various communications topics to help them prepare for careers in business, film, education, computer science, marketing, and more.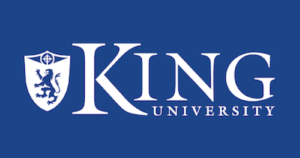 King University online offers very flexible scheduling with multiple start dates per year and an accelerated graduation program, making it a great choice for nontraditional students. The Bachelor of Science in Communication is provided online and in-person. The Southern Association of Colleges and Schools Commission on Colleges (SACSCOC) provides regional accreditation for King University.
Lamar University is among the fastest-growing online colleges in Texas. The school has an online Bachelor of Science in Communication. Their innovative curriculum prepares students for advanced studies and careers in advertising, corporate communications, public relations, broadcasting, journalism, or film. Students can transfer up to 90-credits for this 120-credit degree.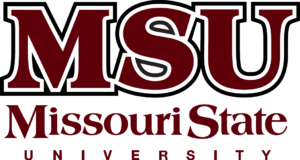 Offering one of the most extensive cooperative education programs in the Midwest, Missouri State University has a variety of undergraduate programs, including Communications Studies, Public Relations, and Speech and Theatre Education, as well as MA and MPS graduate programs in communication. The online Bachelor of Science in Communication Studies requires a minor. The university is known for its smaller student-faculty ratio and nationally renowned debate program.

The Bachelor of Arts in Communication at Montana State University Billings has two concentrations: Media Studies and Organizational Communication. The university also offers an online Bachelor of Science and Master of Science in Public Relations. Montana State University Billings is accredited by the Northwest Commission on Colleges and Universities (NWCCU).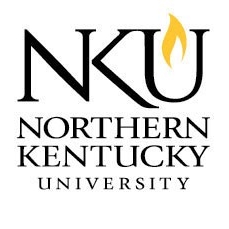 Northern Kentucky University is a mid-size college with a welcoming atmosphere and suburban feel. Their Bachelor of Arts in Communication Studies doesn't just focus on career prep; it closely examines human interaction in various contexts. Both in-person co-op opportunities and online courses are available, making this an excellent choice for students who want to take online classes but also have local, in-person support. The Southern Association of Colleges and Schools Commission on Colleges (SACSCOC) accredits Northern Kentucky University to award associate, baccalaureate, master's, and doctorate degrees.
Getting your Communication Degree from Online Colleges
Choosing the ideal online college for you can be a lengthy process. With thousands of choices available, it is essential to conduct research and find something that genuinely fits your learning style and budget. Adjusting to online school is also a commitment. While you may not have a set class schedule, you must have excellent time management skills to complete all your coursework on time, especially if you enroll in an accelerated program.
If you are new to online learning, keeping your class schedule manageable is essential. It can be very tempting to start with a max class load or enroll in extra classes to finish your degree sooner. Be sure to talk to admissions about class schedules and follow their recommendations. Remember, enrolling in classes full-time is a similar time commitment to having a full-time job!
During your online program, identify ways to grow and gain the professional skills you will need for your future career. Most undergraduate programs will require you to complete an internship before graduation; however, you should be looking for additional networking and mentoring opportunities. Your school may also offer extracurricular activities, such as attending a remote special lecture, to help perfect your communication skills.
Attending an online college to earn your communications degree is a challenging yet rewarding experience. If you are still deciding if communications is the right major for you or struggling to choose between schools, explore multiple universities and contact their admissions offices. They can help you process your concerns and decide if an online degree program is right for you.
Conclusion
Getting an online degree in communications has never been more achievable. With hundreds of available programs and affordable tuition rates, you can find a perfect program that fits your goals and lifestyle. With an online college degree in communications, you will gain knowledge and skills that will allow you to communicate powerfully and effectively. It is a versatile degree that will open many doors in various fields.
Additional Resources
2023 Guide to the Best Online Colleges for Graphic Design