2023 Guide to the Best Online Colleges for Dietetics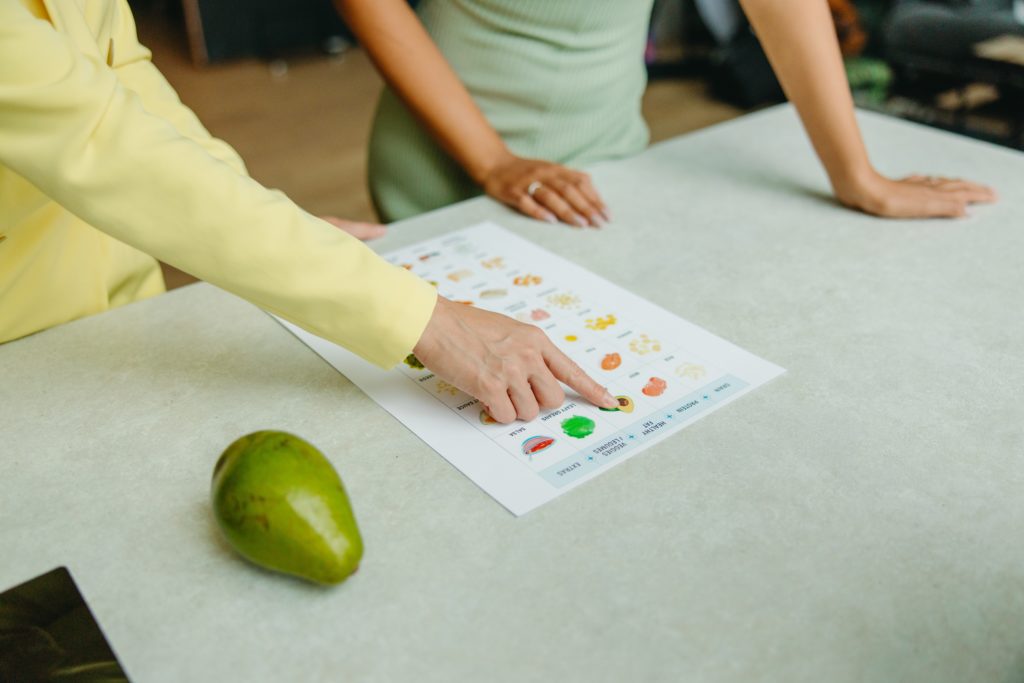 Online degrees in dietetics are becoming increasingly popular among aspiring nutritionists. While pursuing online dietitian programs, students can gain the same education they would receive at an in-person college but with the convenience and flexibility of studying from anywhere.
Online colleges offer a variety of dietetics courses, from nutrition basics to food science and public health. Students can also pursue specialized certifications in subjects such as sports nutrition or dietary coaching. With the right combination of courses and specializations, you can study to become a registered dietitian nutritionist, certified nutrition specialist, or certified dietitian. Distance education offers dietetics students more options than ever to pursue their dreams of helping people lead healthier lives.
Online Dietitian Degrees
With an asynchronous online program, you can take classes at your own pace and access the course materials anytime, giving you the flexibility to learn on your terms. Though synchronous programs are less flexible in time, they offer much more wiggle room than traditional on-campus programs. In online programs, you can often save money on books, supplies, and other fees associated with brick-and-mortar schools. And once you complete your online degree, the return on investment is usually higher than that of a traditional program.
According to the U.S. Bureau of Labor Statistics, dietitians can earn around $81,000 per year after gaining some work experience. Overall, the job outlook for dietitians is excellent. As more people focus on healthy eating and nutrition, the demand for dietitians should grow faster than the overall economy. Online dietitian programs offer an affordable, highly personalized entry point into this rewarding career.
Most students will need to stay motivated and organized to succeed in online courses, and online dietetics professors will generally help them keep up with their coursework. While a stellar GPA isn't always necessary, most schools require a minimum of 2.0, which is a C average. However, as an online dietetics student, it will be in your best interest to keep your GPA at or above 3.0—a B average—as this score will ensure that you deeply learn the material.
Specializations
Dietitians are specialized healthcare professionals who are experts in nutrition and diet therapy. With a degree in dietetics, you can specialize in various areas, from clinical nutrition to diabetes education. In clinical nutrition, you'll learn about the nutritional needs of individuals and groups and how to create meal plans to meet those needs. You'll also become familiar with the principles of nutrition and nutritional assessment for many body types.
In diabetes education, you'll gain an understanding of the pathophysiology of diabetes as well as the ability to develop, implement and evaluate diabetes education programs. You'll also learn about the impact of nutrition on diabetes management.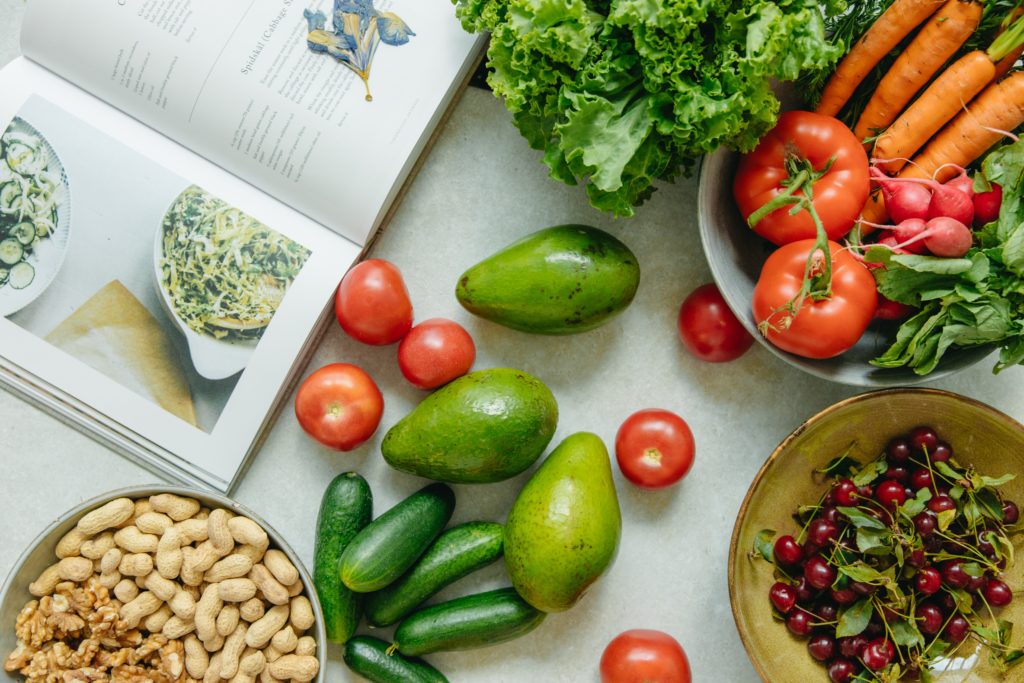 Additional specializations include dietary management, food protection, gerontology, nutrition education, and sports nutrition. Each of these concentrations can lead to several career opportunities, such as food service manager, nutritionist, diet coach, and health educator.
A degree in dietary management can provide the skills necessary to oversee food service operations, develop menus and handle administrative tasks. A food protection specialization will focus on the safety and quality of food, with classes such as food service sanitation and hazard analysis providing critical control points.
Students interested in nutrition education and public health may choose a gerontology specialization, which focuses on the nutritional needs of the elderly. Finally, a sports nutrition specialization will provide the knowledge and skills needed to advise athletes on proper nutrition, preparing them for optimal performance.
According to R.D. Nutrition Consultants, a few popular certifications in dietetics include:
Certified Eating Disorders Registered Dietitian
Certified Nutrition Support Clinician
Certified Health Education Specialist
Certified Diabetes Educator
Board Certified Specialist in Obesity and Weight Management
Board Certified Specialist in Sports Dietetics
Board Certified Specialist in Renal Nutrition
Board Certified Specialist in Pediatric Nutrition
Dietetics Career and Salary Information
The employment outlook for dietitians is optimistic, with the BLS projecting a 7% job growth rate from 2019 to 2029. Anyone interested in this field should have a solid understanding of the science behind nutrition and be able to apply their knowledge to assist others in achieving health goals. Dietitians work in settings such as hospitals, clinics, and schools. They may also be employed in the food service industry.
The earning potential for dietitians varies depending on an individual's employer, location, and experience level, but the median salary in 2019 was $62,470. With the proper education and experience, dietitians can move into higher-paying positions such as clinical dietitian, nutritionist, and food service manager.
Students must complete a four-year bachelor's degree in nutrition and dietetics or a related field. After graduation, dietitians must complete a supervised practice program, which typically involves at least 1,200 hours of work experience in various settings, such as clinical, community, food service, and public health organizations.
After the practice program, dietitians must pass a state licensing exam. Then, they can pursue numerous career paths, such as working in a clinical setting, teaching or researching at a university, or becoming a faculty member or administrator at a university. Individuals can specialize in sports nutrition, food service, or public health.
Here are the industries with the highest levels of employment in Dietitians and Nutritionists, along with salary information.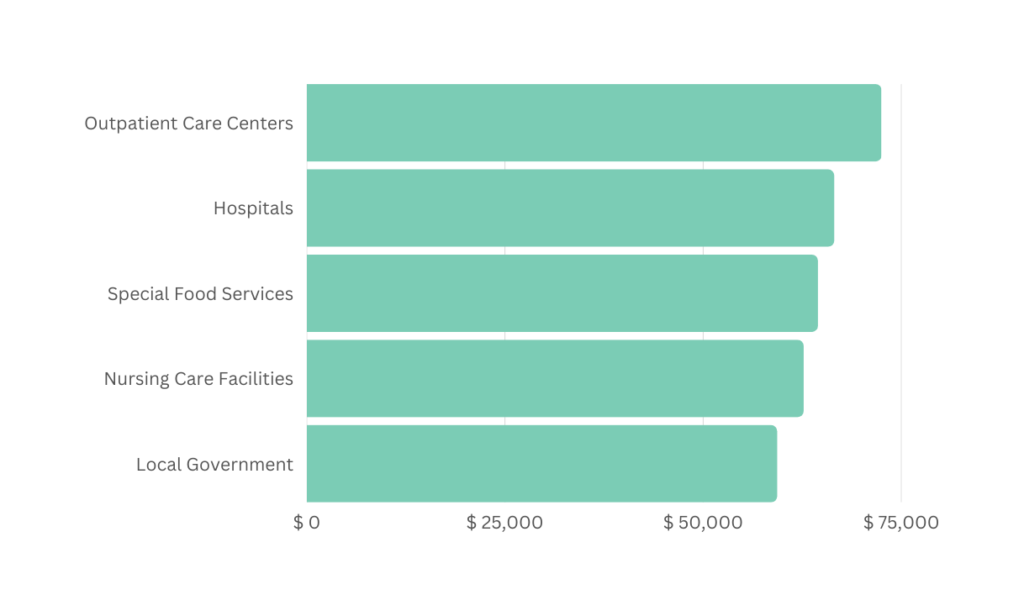 Curriculum and Courses for Dietetics Programs at Online Colleges
Online dietitian programs cover a broad range of topics related to health and diet. Students have an opportunity to learn from experienced and knowledgeable professors who can offer career advice and study assistance along the way. Online programs typically offer a more personal experience than brick-and-mortar options and can give each student more individual attention. The curriculum and courses at online colleges are rigorous and provide the perfect introduction to this demanding and lucrative career.
In an online Master of Science in Dietetics program, you'll learn about the physiological effects of food on the body, nutrition counseling, and how to use nutrition science to help people improve their health. Other courses may include nutritional biochemistry, food processing, and food service management. A dietetics master's program may also offer classes in research methods and data analysis, which can help you develop your research and communication skills.
Dietetics programs are highly technical, and potential students must meet particular prerequisites before applying. These requirements include natural science courses in chemistry, anatomy, biology, and physiology, as well as food science and nutrition.
Advanced courses will include medical nutrition therapy, food service systems management, nutrition assessment, and public health nutrition. Many courses involve hands-on elements such as lab assignments and fieldwork. Students often must complete an internship in a clinical or food service setting.
Admissions Requirements for Dietetics Programs at Online Colleges
To enroll in an online dietitian program, applicants must have a high school diploma or GED equivalent. Many programs require applicants to have a minimum GPA of 2.5 or higher. Some programs may also require applicants to submit test scores from the ACT or SAT exams. Additionally, a few programs will require relevant work experience in dietetics or a related field. Lastly, some colleges, such as Texas Woman's University, require extensive academic experience and glowing transcripts. In some instances, prospective students must complete a virtual dietitian internship and submit SAT scores in the top 5% to 10%.
Before submitting your application, you may need to pay an application fee, submit transcripts and test scores and write a personal statement or essay. You may also need to submit references, including professional letters of recommendation. Some schools may also require you to submit a resume or portfolio. Once your application is complete and submitted, the admissions team will evaluate your portfolio to determine whether or not you meet its criteria. In some cases, administrators will ask you to participate in an interview. With rolling admissions, it generally takes four to six weeks to hear from a school after you apply. It typically takes closer to 12 weeks to hear from schools that have one or two application dates.
Accreditation for Dietetics Programs at Online Colleges
Higher education institutions tend to have two types of accreditation. There is general accreditation for the college or university. There is also specialized accreditation for particular programs or schools within a university.
When applying to an online college, ensure the school is regionally accredited. Regional accreditation is more rigorous than national accreditation.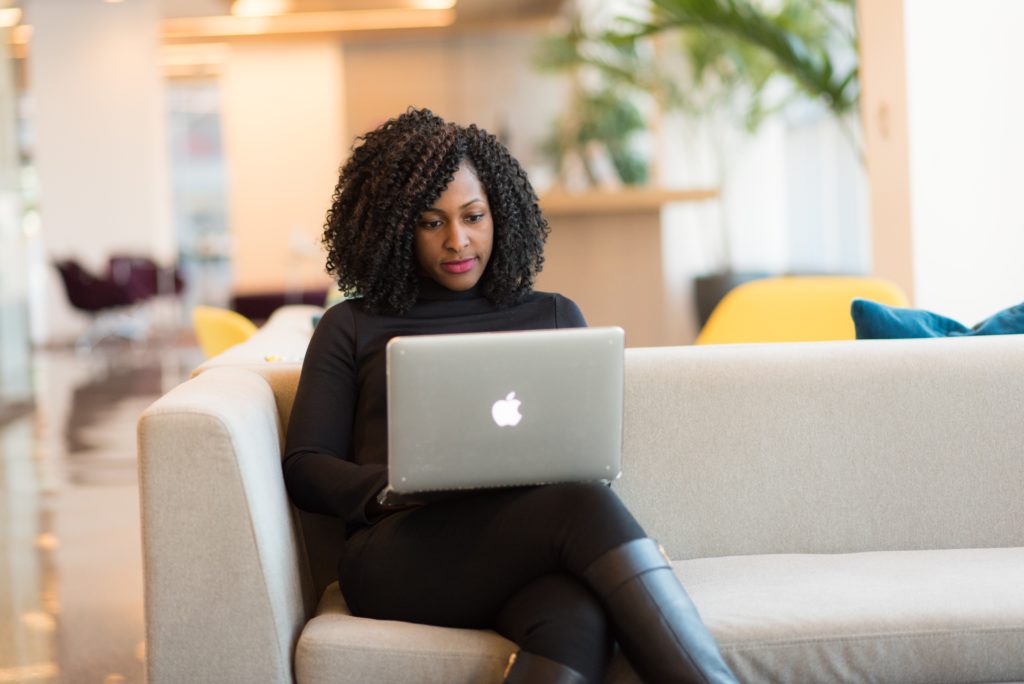 The Accreditation Council for Education in Nutrition and Dietetics, or ACEND, is the accrediting body for dietetics programs both on campus and online. It's part of the Academy of Nutrition and Dietetics, the largest organization for nutrition and dietetics professionals. Accreditation ensures that online dietitian programs meet the highest standards in nutrition and dietetics education. Students who enroll in an ACEND-accredited program are eligible to take the national registration exam and become a registered dietitian nutritionist. It's crucial to ensure that the online dietitian program is accredited by ACEND.
Accreditation ensures that the program meets specific standards and produces graduates who are qualified to practice. Accredited programs must provide students with an approved curriculum, qualified faculty, and opportunities for supervised practice. Additionally, the programs must have a plan for evaluating learning outcomes and assessing the needs of each student. Moreover, ACEND accreditation ensures that students have plenty of professional networking opportunities and career placement assistance.
Financial Aid & Scholarships for Dietetics Programs at Online Colleges
There are several resources for financial aid and scholarships in nutrition and dietetics. The Asparagus Club, for instance, is a non-profit organization that provides financial assistance to dietetics students. The club awards up to $6,000 per student annually and is open only to nutrition and dietetics students.
The Eat Right Scholarship is another popular option, offering $500 to $25,000 per year to dietetics students with excellent academic records. Finally, the Oprah Winfrey Endowed Scholarship is open to students who are completing or have completed an accredited online dietitian program. The scholarship provides up to $20,000 per year and celebrates students who have demonstrated leadership and commitment to dietetics.
Financial aid is another viable way to help pay for online dietitian programs. The Pell Grant is a form of federal student aid that can help cover tuition and other educational expenses. You'll need to fill out the Free Application for Federal Student Aid (FASFA) form to apply for a Pell Grant. In addition, many schools provide scholarships and grants for dietetics students. These scholarships can range from need-based to merit-based awards, depending on the school and funding.
Subsidized and unsubsidized student loans are available for students who don't qualify for scholarships or need additional funding. The federal government offers subsidized and unsubsidized loans with low-interest rates. Private lenders provide unsubsidized loans at higher rates. The main difference is that, with subsidized loans, the government pays the interest while the student is in school. With unsubsidized loans, on the other hand, the interest begins accumulating immediately.
Students can differ these loans while enrolled in academic studies. This means the student will only have to start making payments after graduation. However, unsubsidized loans will still accrue interest during this time. Graduates who go on to work in a public service occupation such as education or healthcare may also qualify for student debt forgiveness, which can reduce or eliminate their loan burden.
What Can You Do With a Dietetics Degree from an Online College?
Dietetic professionals can become nutritionists, food service directors, and health coaches. They can work in counseling, communications, and wellness education roles. With a dietetics degree, you'll have the knowledge and skills to create tailored nutrition plans for individuals and communities, implement food service plans for health facilities and provide nutrition counseling in medical and other health-related settings. You'll also be able to provide nutrition education and health coaching to help people understand the importance of proper nutrition and physical activity.
With a master's degree in dietetics, you can work as a dietician, nutritionist, or food service manager in a higher capacity and with higher pay. In the healthcare industry, a master's degree can open the door to more responsibility and increased job security. With this degree, you could work in hospitals, nursing homes, or other medical facilities to provide nutritional guidance to patients. You could also pursue a career in research, teaching, or public health. A specialized master's degree will enable you to relocate to highly sought-after destinations such as Boston or New York. It could provide the stepping stone to a flourishing academic career.
How Much Do Online Dietitian Programs Cost?
Online dietitian programs are relatively affordable and often cost less than traditional on-campus programs. The cost varies depending on the school, but it typically ranges from $400 to $750 per credit hour. Some programs don't require textbooks or lab fees, making them even more affordable.
On average, you can expect to pay under $10,000 for an online dietitian program, so they can be very budget-friendly. Plus, with the high return of investment of an online degree, you can easily get an excellent value for your money and hard work.
Online dietitian programs range in cost from as little as $6,000 to as much as $50,000. But the cost-to-benefit ratio of an online dietitian degree is incredibly high. With the right education and experience, a dietitian can expect to make $100,000 yearly. This profession offers the flexibility to do freelance consultation or even open a private practice.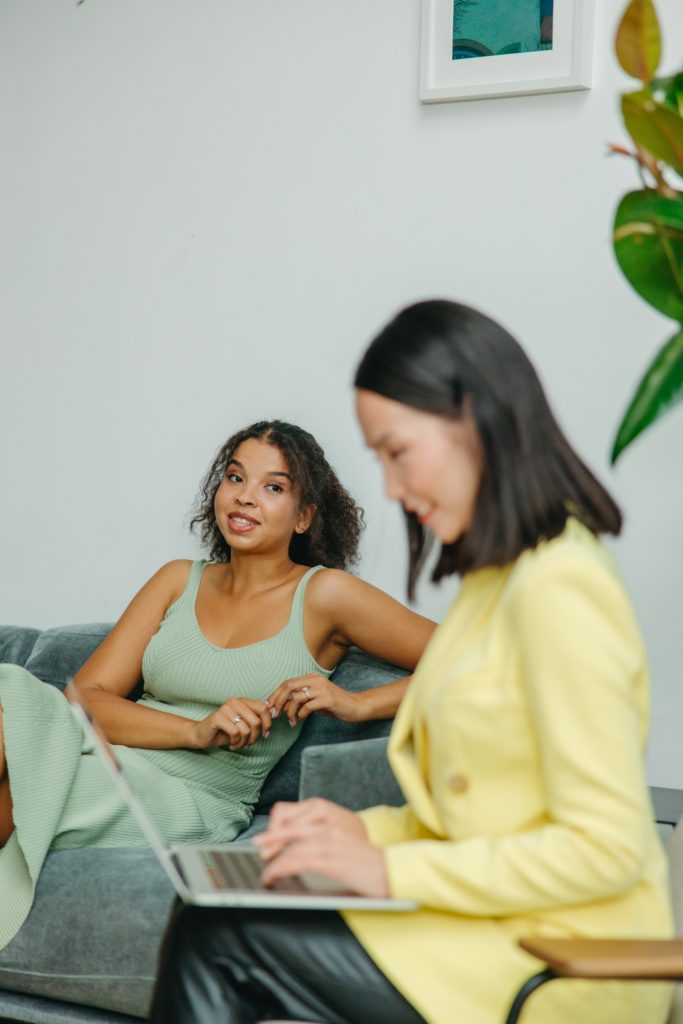 How Long Does it Take to Get a Dietetics Degree at an Online College?
The time to complete a dietetics degree depends on a few factors. Typically, a four-year undergraduate degree can be completed in less time if students have full terms and do not take summers off. It's essential to consider the program's requirements and the required number of credits before enrolling. Additionally, you'll need to factor in whether or not you plan to take full- or part-time classes. If you take classes part-time, it could take longer than four years to earn your degree.
A Master of Science in Dietetics typically requires one to two years. It includes coursework such as nutrition, food science, biochemistry, and a capstone project or dissertation. Moreover, students must complete a supervised practice program to become registered dietitians. This usually takes about a year, although the timing may vary depending on the individual program. You'll also need to pass a national certification exam to become a certified nutrition counselor. The total time to study for and complete this exam is about three months.
Are there any Affordable Online Dietician Programs?
There are plenty of budget-friendly options available for dietetics students at online colleges. Many of these programs are offered by regionally accredited universities. Students in these online programs will have the same quality of education as an in-person program but with the flexibility of an online format. Many programs try to help students graduate debt-free, minimizing or eliminating student loans. Additionally, your program may offer paid internships and graduate assistantships so that you can work and gain experience while studying.
When looking for an affordable online dietitian program, start your search with public universities and traditional brick-and-mortar schools with online programs. These options tend to offer the lowest tuition costs and the best financial aid awards. The highest-cost schools are profit-based colleges where students often won't qualify for federal financial aid. Ideally, it would be best if you spent no more on your education than you expect to earn your first year after graduation.
Saving money in college can help ensure a successful future. One way to save is by accelerating your graduation. By taking more credits or attending summer school, you could graduate earlier and start your career sooner. This strategy can help you save on tuition costs because many colleges offer tuition reimbursement for students who graduate early.
Apply for as many scholarships and grants as possible. Whether you have an excellent academic record or extenuating circumstances that make you qualified for need-based grants, these options can help you graduate completely debt-free.
Additionally, many employers offer tuition assistance contracts for their employees. With this agreement, you could earn a full-time salary while going to school for free. Finally, look for ways to reduce living expenses by living off-campus or finding a roommate to split the rent. If you can maintain a high GPA while in school, you can always find accessible, fun tutoring positions to help pay for classes.
Is an Online Dietitian Program Worth it?
Completing an undergraduate degree in dietetics from an online college is an excellent investment for those seeking a career with a high salary potential. As a dietician, you'll be responsible for helping people improve their quality of life with healthy, individualized nutrition plans. You'll learn the science of nutrition, the principles of food safety and sanitation, and the fundamentals of dietetics. You'll get to work with various clients, from children to adults to the elderly, and you'll be satisfied with making an impact in their lives. Plus, you'll have the opportunity to specialize in areas like food service management, community nutrition, and culinary nutrition.
A master's degree in nutrition will enable you to advance your career with new job opportunities. Crucially, with an online program, you'll be able to pursue a degree without quitting your current job or attending classes in person. You'll save money on tuition and fees, as online graduate programs are often cheaper than in-person programs.
As for career options, the sky's the limit. With an advanced degree in nutrition, you can work in numerous roles, from nutritionist to dietitian to food scientist. You can also expect to see a bump in salary. In general, master's holders earn 10% to 15% more than bachelor's holders. And when it comes to employability, a master's degree will help you stand out from other applicants and show potential employers that you have the skills and knowledge to excel in the field.
10 of the Best Online Colleges Offering Dietetics Degrees
The following schools are not only regionally accredited. They also offer notable online degrees in dietetics. They are listed in alphabetical order.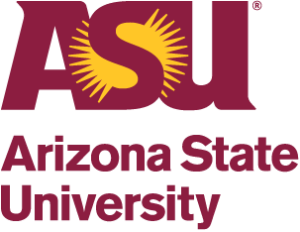 Arizona State University is an established brick-and-mortar public school offering a Bachelor of Science in Nutrition and Dietetics entirely online. This program provides the opportunity to gain practical experience through internships and practicums and is designed to help students develop the knowledge, skills, and attitude they need to serve in various professional roles.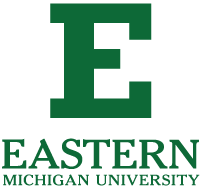 Eastern Michigan University offers a combined online B.S. and M.S. in dietetics, which provides ample training in nutrition science, medical nutrition therapy, and food service systems management. In this dual-degree program, students will learn about the latest advances in medical nutrition therapy, nutrition for athletes, and food safety.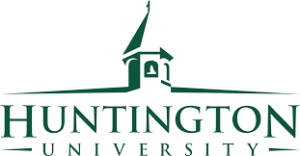 Huntington University is a Christian university that offers several online degree programs in dietetics and nutrition. The undergraduate program covers the basics of nutrition with classes in food science, diet therapy, and nutrition throughout the lifespan. The master's program focuses on advanced topics such as food service management and clinical nutrition.

KSU offers both bachelor's and master's programs in dietetics. The bachelor's program covers topics such as nutrition, food science, and food service management. In the master's program, students can expect to study advanced dietetics and nutrition therapy. The university also offers hands-on experiences in labs, clinical facilities, and research centers.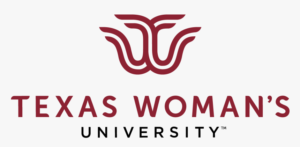 With both online and on-campus programs, Texas Women's University is a prestigious and flexible choice. The university offers bachelor's and master's degrees in dietetics and nutrition as well as an online graduate program in dietetic administration. Additionally, students can pursue certificate programs in culinary nutrition and pediatric nutrition.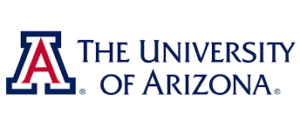 The University of Arizona is a public research university known for its innovative and comprehensive online dietitian programs. The Bachelor of Science in Nutrition and Dietetics program offers a deep dive into nutrition, food science, and medical nutrition therapy. The Master of Science in Dietetics and Nutrition provides students with advanced knowledge and skills in nutrition science, dietetics, and health promotion.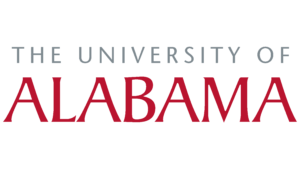 The University of Alabama offers a range of online dietitian programs at the bachelor's and master's levels. Students can pursue a Bachelor of Science in Human Nutrition and Dietetics or a Master of Science in Nutrition and Dietetics. Online courses are designed to provide flexibility for working adults, enabling them to complete their studies at their own pace.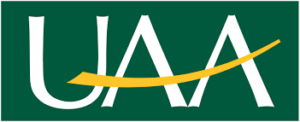 The University of Alaska Anchorage offers several online degrees in dietetics. The bachelor's option provides foundational knowledge in nutrition, dietetics, and food science, including courses in statistics and research methods. The master's degree in dietetics focuses on food security, food systems, and nutrition education, including a supervised practicum.

The University of Northern Colorado has an excellent reputation in dietetics. The bachelor's program introduces students to the principles of nutrition and dietetics, while the master's program focuses on research methods and food service management. Outside the classroom, students can benefit from UNC's state-of-the-art library and experienced faculty members.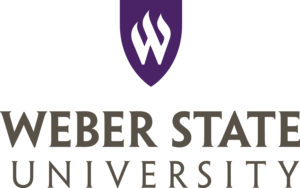 Weber State University is known for its excellent online Bachelor of Science in Nutrition Education with a concentration in Integrative Nutrition. The program emphasizes the fundamentals of nutrition, community education, nutrition assessment, and nutrition counseling. Students can acquire expertise in whole foods nutrition with dietetics, health, and applied nutrition classes.
Getting your Dietetics Degree from an Online College
An online dietitian program will help you quickly establish or advance your career with new nutrition, counseling, education, or healthcare opportunities. You'll be able to tailor your course load to meet your needs with classes ranging from nutrition science to diet counseling to food studies. An online degree will enable you to pursue your studies from anywhere in the world to gain valuable work and life experience while studying. Because online courses are often more affordable than traditional courses, they're more accessible for students working on a tight budget.
Online dietetics degrees are an excellent option for students of all ages and experience levels. With low-cost bachelor's and master's programs available at schools across the country, an online dietetics degree can provide a low-stress boost to your standard of living. Because of a lower cost of living and reduced commuting expenses, you should be able to graduate in good financial shape when completing the online program. And with dietitians earning a median annual salary of over $60,000, repaying student loans shouldn't be a problem. Online dietitian programs check all the boxes for a fun, flexible, and cost-effective education.
Related Resources
Nursing, and Health Sciences Majors