Nursing, and Health Sciences Majors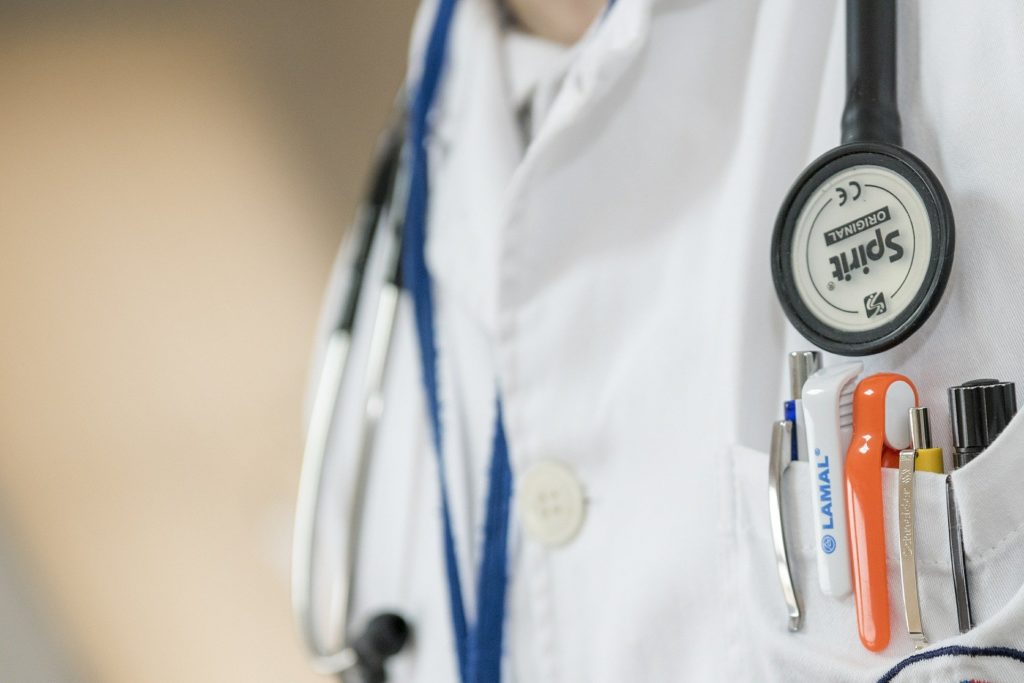 The beauty of a nursing or health sciences degree is not only are you earning a degree where you'll train to help improve the quality of life of others directly, but you'll also be investing in a degree with one of the fastest-growing job markets. Nursing and health sciences degrees from an online college allow students to reduce their education costs significantly while affording them a greater detail of flexibility over their class schedule.
According to the Bureau of Labor Statistics (BLS), jobs in the healthcare industry are poised to grow at a whopping 15% over the ten years between 2019 and 2029. That's a staggering 2.4 million new jobs that are expected to come available to students. Not many job sectors boast that level of projected growth. A degree in nursing or health sciences is right for you if you're at all worried about employment options in the future.
As the healthcare job market expands, more and more online colleges have started offering students online nursing degrees and online health sciences degrees. These programs are offered at varying degree levels in different subject matters. This wealth of additional online college programs in nursing and health sciences provides students with an incredible amount of flexibility in finding the perfect degree for them. But with so many options, tracking down that perfect fit can be a little daunting. That's where we come in.
Nursing vs. Health Sciences from an Online College
On the surface, nursing degrees and health sciences degrees probably seem like they're relatively interchangeable. That couldn't be further from the truth. While these degrees provide students with an education in medicine and human health, these degrees set students down very different career paths.
Nursing degrees are singularly focused on one particular subset of the healthcare industry: nursing. While there are different nursing degrees (more on that later), online college nursing degrees are designed to prepare students with the unique skillset needed for a nursing career. Further studying in nursing allows students to become even more specialized in the type of nursing they'd like to do after graduation.
Health sciences degrees from online colleges skew more broadly in regards to health and medicine. Students who pursue health sciences take a less specialized approach to their studies. This type of program tends to act as a foundational degree on which students can then pursue a degree in a particular field of medicine or health.
Topics Studied in Nursing & Health Sciences from an Online College
Students studying a nursing or health sciences degree at an online college study several of the same medical and health-related topics.
Online nursing programs focus heavily on teaching the skills needed to work as a nurse in a hospital environment. That typically involves studying primary medical care topics, such as drawing blood or dressing wounds and an understanding of prescribing and administering medication. These types of courses help nursing students to prepare for their nursing careers.
Health sciences degrees focus more broadly on topics as they relate to the human body. Students can enroll in courses like anatomy, psychology, biology, physiology, and more. The health sciences degree starts broad. Typically, students, who complete a health sciences degree will continue their education in a more specialized manner to help continue towards a particular healthcare career.
In-Demand Nursing & Health Sciences Majors from Online Colleges
Online colleges offer many different nursing professions for students to consider. The most easily attainable way to start a nursing career is through a Licensed Nursing Practice (LPN) program. Online college LPN degrees are expressly designed to help students become registered to work as nursing professionals. However, an LPN degree is relatively limited in the scope of nursing careers available.
Beyond the LPN is the Associate in Nursing (ASN), which is designed to prepare you for a registered nurse (RN) career. The registered nurse is the next level in nursing careers as it provides the opportunity for nurses to specialize in a particular field of medicine. Nurses with an RN can command a higher salary and are expected to take on additional work responsibilities.
While it is possible to become an RN with just an ASN, many hospitals and medical organizations require that students earn a Bachelor of Science in Nursing degree. This degree program is more comprehensive than an ASN program and is widely considered the new industry standard. BSN programs are four-year undergraduate programs that allow nursing students to specialize in education for different medical and healthcare contexts.
Beyond the BSN is the Master of Science in Nursing (MSN) and the Doctor of Nursing Practice (DNP). These programs create a new set of opportunities for nursing students. Many students who earn an online college MSN become family nurse practitioners. Family nurse practitioners are highly-trained nurses who can provide primary care services to patients. DNP programs focus on teaching leadership and management skills alongside advanced nursing practices to prepare for leadership roles in nursing.
Health sciences degrees at online colleges are typically available in Bachelor of Science in Health Science, a Master of Science in Health Science, and a Doctor of Health Science.
What are some careers in nursing and health sciences?
Online colleges for nursing and health sciences prepare students for some high-paying careers. Nursing students can choose from several career paths that have very high earning potential. Here are just some potential nursing careers.
Certified Registered Nurse Anesthetist (CRNA) – One of the most lucrative careers in nursing, the certified registered nurse anesthetist's primary role is to administer and aid in the administration of anesthesia. According to the Bureau of Labor Statistics, CRNAs earn a median annual wage of $183,580.
General Nurse Practitioner (GNP) – Following the CRNA, the general nurse practitioner is the second-most lucrative nursing career. GNPs can provide primary care services to patients. Many GNPs also choose to open their primary care practice. The Bureau of Labor Statistics reports a median annual salary of $111,680 for general nurse practitioners.
Clinical Nurse Specialist (CNS) – Clinical Nursing Specialists work with a specialized unit or a clinical environment. This career path is one of the highest-paying careers in nursing. According to PayScale, clinical nursing specialists earn a median annual salary of $91,301.
A health sciences degree's broader nature gives students a more excellent deal of options for their careers. Some potential career paths for those with a health sciences degree are health educator, doctor, mental health counselor, and registered dietitian. A health sciences degree acts as a great starting point for what will eventually be a great healthcare career.
Online College Accreditations To Look Out For
When choosing an online college to enroll at, it's essential to find a school with institutional accreditation from a nationally recognized accreditation board. This can come in the form of certification from organizations like the Middle States Commission on Higher Education or the Higher Learning Commission.
But when it comes to nursing degrees and health sciences degrees, it's essential to seek out degrees that have also been accredited by organizations that oversee the actual nursing program.
Some accreditation boards to be on the lookout for including the Accreditation Commission of Education in Nursing (ACEN), the Commission on Collegiate Nursing Education (CCNE), The Council on Accreditation of Nurse Anesthesia Educational Programs (COA), and the American College of Nurse-Midwives Division of Accreditation (ACNM).
Finding programs that these organizations have accredited will ensure that students are enrolled in a nursing degree program that provides the quality of education needed for a successful nursing career.
Licensure For Nursing Students at Online Colleges
An essential aspect of nursing education is the completion of a nursing examination. Just earning a nursing degree from an online college is not enough to start a career in nursing.
To become a practicing nurse, students must complete That National Council Licensure Examination as offered by The National Council of State Boards of Nursing.
This test is designed to ensure that students have learned the necessary information and have received the proper training to work in nursing safely. Upon completing this examination, nurses are ready to begin practicing.
Scholarship For Online College Nursing & Health Sciences Programs
One of the best ways to control the cost of an online college education is through scholarships. Fortunately for aspiring nursing students, there are several different scholarship programs for students to choose from. An excellent resource for tracking down nursing scholarships is using the Johnson & Johnson Nursing Scholarships page. This page offers a comprehensive tool for finding scholarships that will best fit your needs.
Nursing or Health Sciences: Which is Right for Me?
Deciding between a nursing or health sciences degree is pretty straightforward. If you have any inclination towards a nursing career, then a career in nursing is the best path forward for you. However, if you are unsure if you want to work in nursing but would like to keep the option open, a degree in health sciences from an online college will start you off with the information needed for several healthcare careers, including a potential career in nursing.
You May Also Enjoy Reading