2023 Guide to the Best Online Colleges for Healthcare
Online healthcare degrees open a world of opportunities to individuals wanting to specialize in administration, data analysis, research, patient care, nutrition, or public health. Online colleges enable students to grow and advance their careers and livelihoods without additional commuting and housing expenses. This article addresses questions regarding online admissions and courses, financial concerns, and healthcare careers. The presentation ends by highlighting some of the top schools in the country currently offering online healthcare degrees.
Online Healthcare Degrees
Most online healthcare-related programs award a Bachelor of Science (B.S.) undergraduate degree, which means student requirements may include two years of core biology and chemistry courses which often include laboratory work. The student must complete the laboratory work on campus. However, the online lectures may be in either an asynchronous or synchronous format or a combination of the two.
Asynchronous classes allow students to proceed at their own pace. The information is either previously recorded by an instructor or strictly textual. The platform may have chat rooms, which allow students and instructors to communicate with each other.
Synchronous online classes are live, restricting a student's flexibility but increasing interaction between students and teachers. The pandemic changed many peoples' ideas about the value of online learning. Professors, who would never have considered teaching online, found themselves forced to adapt. A recent report by the Brookings Institution reports that the synchronous learning experience that Zoom provides with its "raised hands" and chat rooms "can now rival—and in some respects exceed—the quality of the in-person equivalent."
However, no matter your major, pursuing one or more online healthcare degrees doesn't have to lead to isolation. Online students living near the campus can participate in the social aspects of college life.
Some potential online students may fear their graduation diploma will not be regarded as highly as earned through a traditional classroom experience. You don't have to worry about that. The diploma has the name of the university on it and doesn't indicate that you earned the credits online.
Specializations
Students interested in healthcare careers can choose from several different specialties and levels of education. While undergraduate online healthcare degrees provide students with a strong foundation, master's and doctoral courses deepen understanding, leading to careers with more responsibility and higher pay. Programs vary among schools.
Health Care Administration and Management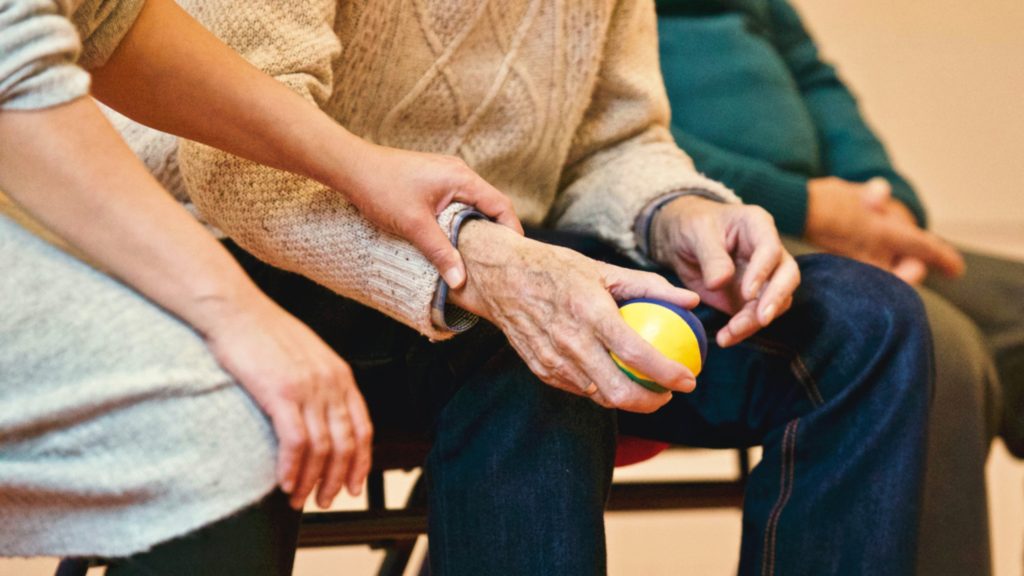 Healthcare administrators work in various settings, including private clinics, assisted living facilities, and hospitals. Pharmaceutical and government positions are additional possibilities. The administrator manages the business side of the enterprise and looks for ways to improve the quality of patient care. The degree programs may include finance, management, ethics, and law classes. Forecasters expect employment to grow 28% from 2021 to 2031.
Health Informatics
Health informatics combines healthcare and engineering. Graduates in this field analyze patient data records and treatment plans to try and improve patient outcomes and develop new ways to collect data. This field will likely grow 32% from 2020 to 2030.
Health Sciences
Health Science majors can often choose between two tracks. One is the pre-med route which introduces students to disease management, pharmacology, and nutrition in addition to biology and chemistry courses. The other track is for students interested in promoting public health, engaging in physical or occupational therapy, or researching behavioral or clinical health issues. Coursework is likely to include epidemiology and preventative health care. The expected job growth is 13% through 2031.
Nursing
Nurses provide hands-on patient care, supervise staff, provide public health services and teach. Many nurses enter the field by obtaining a two-year associate degree in nursing and passing the national NCLEX exam, earning a registered nurse designation. At some point, they may broaden their opportunities, return to school, and obtain a Bachelor of Science in Nursing degree. This degree allows them to assume a supervisory or teaching role more efficiently. Many schools offer online RN to BSN programs with approximately 39 credit hours. Experts predict an expected 6% increase in job growth before 2031.
Nutritional Science
Nutritional science courses include biology, chemistry, math, and nutrition, and it's a good major for students interested in obtaining a more advanced medical degree. Undergraduate job positions include dietician, nutritionist, pharmaceutical sales, research, and community health. Good nutrition goes hand-in-hand with fitness, leading to employment opportunities in the fitness industry. Predicated job growth for 2021-31 is 7%.
Public Health
Students interested in studying health patterns and improving conditions for local or global populations rather than focusing on individual patients are good candidates for a public health program. Public health undergraduate programs focus on biology, chemistry, biostatistics, global health, health care systems, and epidemiology. This field should grow by around 17% between 2021-2031. Employment positions include community health centers, hospitals, government agencies, and nonprofit organizations.
Healthcare Career and Salary Information
An undergraduate healthcare degree is an ideal choice for an organized student interested in hospital administration. However, undergraduate degrees in a healthcare specialty are often stepping stones to more advanced degrees. Students interested in pursuing medical, dental, or veterinary careers may start their journey with one of the B.S. healthcare programs.
Salary depends on the specific job, but here are the latest national average annual salary figures from ZipRecruiter for employees with degrees in the various programs.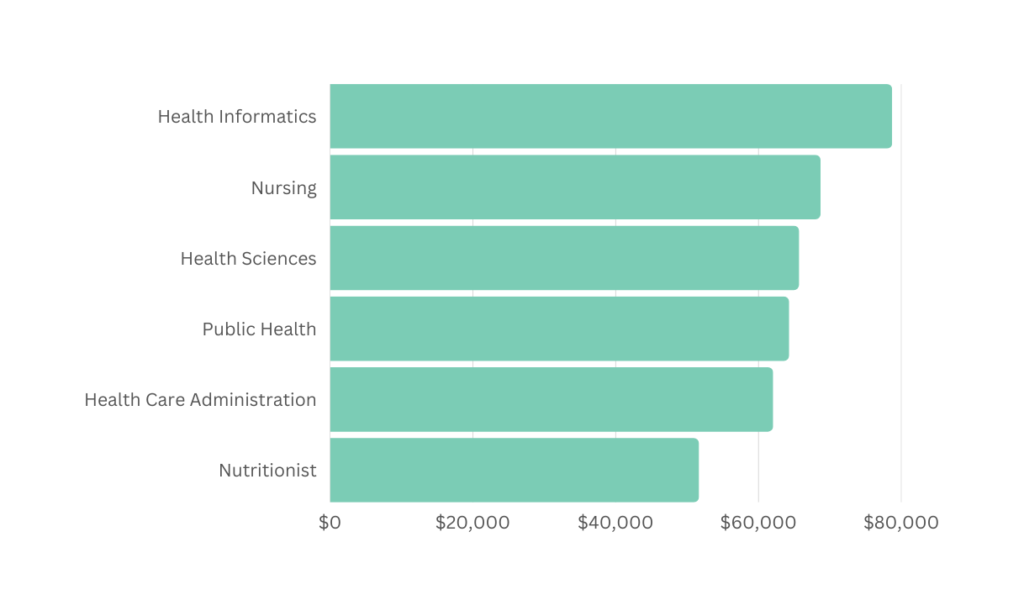 | | |
| --- | --- |
| Occupation | Average Pay |
| Health Informatics | $78,661 |
| Nursing | $68,631 |
| Health Sciences | $65,616 |
| Public Health | $64,217 |
| Health Care Administration | $61,996 |
| Nutritionist | $51,597 |
Curriculum and Courses for Online Healthcare Degrees
Online healthcare degrees cover a wide range of subjects and degree levels. Healthcare administration and MBA programs will emphasize accounting, management, finance, and statistics in the healthcare context. Health informatics involves a hefty amount of math and statistics courses. Other subjects may include biology, chemistry, medical ethics, medical terminology, global health, biostatistics, and leadership. Look carefully at the university's website to see which school and program best align with your interests.
Admissions Requirements for Healthcare Degrees at Online Colleges
Individuals interested in healthcare often receive an associate degree in a specialized healthcare field before they decide to continue their education and work toward one of the bachelor's online healthcare degrees. Possible associate degree tracts include dental assisting, medical assisting, hospital administration, physical therapy assistant, radiology technology, and hospital administration.
If the degree is from an accredited school, some universities allow students to transfer 60 credits or more and apply it toward their 120-credit bachelor's requirement. This type of arrangement is known as a bachelor's degree completion program. Ensure that you are not applying for this track if you are new to the field.
Other than that exception, applying to a school that offers undergraduate online healthcare degrees is the same process as applying to a traditional program. The school requires a high school diploma or GED certificate, a copy of the high school transcript, entrance exam scores, a personal essay and letters of recommendation. Schools usually set a minimum GPA standard for incoming students and may require an interview with the applicant. Master and doctoral-level applicants must provide college transcripts, a resume and recommendation letters. There may also be entrance exams or an interview.
Accreditation for Healthcare Degrees at Online Colleges
State institutions for higher learning are accredited, which means that they've received a stamp of approval from an independent board of educators. They meet requirements that ensure a quality education. Accreditation matters! It may affect tuition assistance, credit transfers, and acceptance into a post-graduate program. Furthermore, accreditation ensures that professors are qualified, and programs are effective. Some employers might also factor in the accreditation status.
Regional certifications apply to colleges and universities, as well as to some specialized degree programs. National accreditation is less rigorous than regional and typically occurs with vocational, trade, and for-profit schools. Regional certification is more prestigious and reputable.
Specialized healthcare program accreditations include the following:
The school's website description of the degree program will likely mention an accreditation. If you are unsure, contact the school or the accrediting agency for clarification.
Financial Aid & Scholarships for Healthcare Degrees at Online Colleges
One of the first places to check for financial aid is with the school. Visit the website and see what your first-choice university has to offer. Next, review your employee benefits to see if free tuition is one of your perks. The federal government provides another possibility with its Free Application for Federal Student Aid (FAFSA). In addition to all of these, one quick search for "health science scholarships" produced a list of 590 opportunities. Try other creative word lists and see what you can retrieve.
What Can You Do With a Healthcare Degree from an Online College?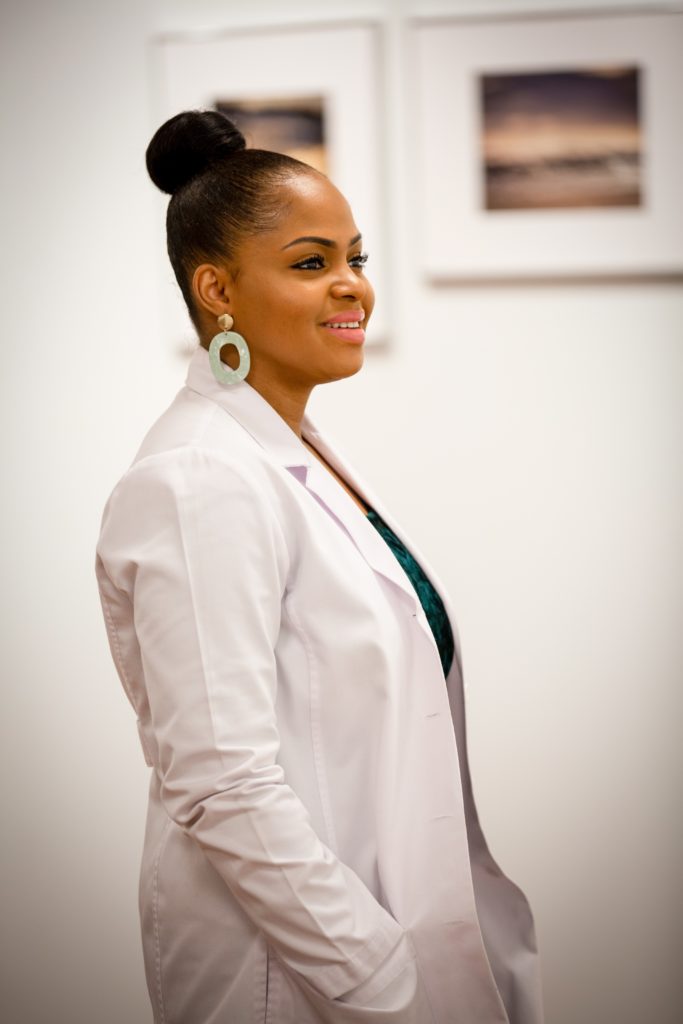 Because healthcare is such a broad field, graduating students have a wide assortment of employment or future career opportunities. Here's a partial list:
Clinical supervisor
Medical office manager
Nutritionist
Clinical dietician
Physical and occupational therapists
Epidemiologist
Pharmaceutical sales representative
Medical technologist
Biostatistician
Health science writer
Health educators
Alcohol and drug counselor
Toxicologist
Nurse anesthetist
Apply to graduate, medical, dental, or veterinary school
If you are still deciding what path to take, speak to a school counselor. Many students may not decide until their first two years of core classes are finished since this curriculum is similar across most healthcare specialties.
How Much Does a Healthcare Degree Cost From an Online College?
A recent U.S. News & World Report article reports that the per-credit cost for online healthcare degrees ranges from $200 to $600 and that "Students should expect to pay between $24,000 and $72,000 in total tuition for a four-year program." The good news is that many schools don't charge out-of-state tuition rates for online students, although there may be a technology charge. State schools generally charge less than private schools. Expect to pay increasingly higher per-credit rates for master's and doctorate programs.
How Long Does It Take to Get a Healthcare Degree at an Online College?
The typical time it takes to complete a 120-credit-hour major is four years. However, some schools offer accelerated programs that students might complete in 40 months. Other schools accept transfer credits from students with health-related associate degrees. Registered nurses can earn a B.S. degree in only 39 credit hours. Some schools also fast-track students looking to earn a master's degree immediately following their undergraduate studies. In such cases, obtaining the two degrees takes only five years instead of the standard six.
Are There Affordable Healthcare Degrees at Online Colleges?
There is a wide range of per-credit costs among the schools offering online healthcare degrees. You need to research the websites and consider any scholarship opportunities the school provides. This financial assistance can cut your costs considerably. Since you won't have additional commuting or room-and-board expenses, your total college financing should be less for online classrooms than on-site courses.
You can reduce costs by taking some of your core courses at an accredited online community college, which may be relatively inexpensive, and transferring those credit hours to a school with the specialty that interests you the most. You might even consider earning an associate's degree first so that you can transfer those credits and work in your chosen field while studying for your online bachelor's degree.
Is an Online Healthcare Degree Worth It?
The U.S. Bureau of Labor Statistics predicts that the healthcare field will grow around 13% between 2021 and 2031. This rate is much higher than the average for all occupations, translating to about two million more jobs.
Healthcare is an excellent field to enter if you're looking for job security. Your well-rounded course curriculum provides many different directions for future job searches. It can also be emotionally satisfying work. Although undergraduates earn good salaries, many students enroll in these programs to positively impact people's lives. It's hard to put a price tag on that. Just make sure you attend an accredited college or university.
10 of the Best Online Colleges Offering Healthcare Degrees
There are many universities and colleges that offer online healthcare degrees. Here are the highlights and some interesting differentiating factors for ten of the best online colleges offering healthcare degrees. These schools are regionally accredited and have various high-quality online degree options in healthcare. They appear in alphabetical order.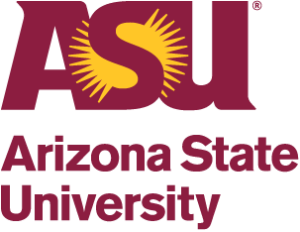 ASU offers 32 online healthcare degrees, which is by far the largest number in this select group of 10 universities. They have programs you might not find anywhere else in an online environment, including undergraduate degrees in Community Health, Food and Nutrition Entrepreneurship, master's degrees in Healthcare Innovation and Nutritional Science (Dietetics), and a doctoral degree in Clinical Behavioral Health and Management. A majority of ASU students receive some financial aid. On their website, there is a drop-down box where visitors can easily search for a list of scholarships available for their particular major.

CBU is a private Christian university that adopts a focused approach offering a B.S. and an M.S. in Healthcare Administration and Management. They also offer a bachelor's and master's in Public Health. CBU claims the average time for completing an undergraduate degree is two years, one year for a master's, and three years for a doctorate. Instructors offer in-person office hours for students living near campus.

CTU allows students to rise to the highest level in nursing by earning a bachelor, master's or doctoral degree. Healthcare management students may choose between a broad administrative program or specializing in informatics studies at the undergraduate and graduate levels. The university allows incoming students from an accredited school to transfer up to 75% of the program credits needed to complete their online undergraduate degree.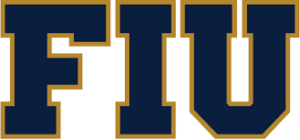 The Nicole Wertheim College of Nursing and Health Sciences at FIU offers a bachelor's and a master's degree in Health Service Administration. It is one of the country's largest programs. They are also one of the few schools with a Healthcare MBA program. In addition, there are master's degree programs in healthcare informatics and public health. Registered nurses may earn a bachelor's or doctorate degree in nursing practice. The university is very proud of the fact that its online courses were developed by the same award-winning instructors that teach on campus. FIU provides asynchronous lectures with optional synchronous, real-time meetings.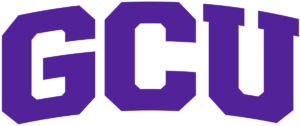 While some schools limit their healthcare programs to administration and management, GCU also offers an undergraduate degree in health sciences, and students can transfer 90 credits from another accredited school. This program doesn't have the pre-med focus that some other universities offer as an option. Master's programs include nursing, informatics, administration, nutrition, and public health.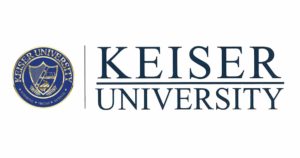 Keiser limits students to taking one four-week class at a time. Their health science program is geared toward students who already have an associate's degree, and it is not intended as a pre-med course. They offer master's degrees in nutrition and a doctorate in nursing and health science. To help keep students engaged and interactive, Keiser has online Esports varsity athletic teams that compete against other schools around the country.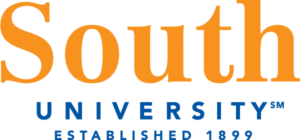 South University's Health Science undergraduate degree has two tracks. A student can choose a generalist approach or one focusing on public health. They also offer an MBA in healthcare administration, a master's in public health, and bachelor's, master's, and doctorate degrees in nursing. Nursing students can earn their master's with a specialty in gerontology, family practice, administration, education, or informatics.

Penn State facilitates the application process for students who are interested in scholarships. They only have to fill out one application for all available funding sources. First-year students receive 25% of the scholarship funding. While this sounds good, their only applicable undergraduate healthcare degrees are the R.N. to BSN nursing program and health administration. However, there are master's programs in nutritional studies, public health, and health policy administration. A doctorate is available in nursing.

The school website states, "According to U.S. News & World Report, more students choose to transfer to UCF than to any other university." This high transfer rate is partly due to their Direct Connect program, in which students earning an associate's degree at one of their partner colleges are guaranteed admission per university policies. Their faculty designed all the online courses, and success coaches are available to help students meet their goals. Healthcare undergraduate degrees include informatics and information management, administration, and nursing. A master's degree is offered in healthcare administration, and qualified students can earn a doctorate in nursing.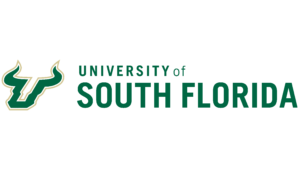 USF's undergraduate online degrees are degree-completion programs, meaning students may only complete the upper-division courses online. Students must go elsewhere for the core courses. The only healthcare online degree the school offers is a Bachelor of Science in Applied Science, focusing on public health. Students applying for this program must have an associate's degree from a Florida college. The university offers an impressive range of public health specialties at the master's level, including epidemiology, nutrition, social marketing, global disaster management, infection control and public health practice. They also offer two different doctorate degrees in public health.
Getting Your Healthcare Degree From an Online College
Enrolling in a school that provides online healthcare degrees is a matter of choice for some students and a necessity for others. Students who are disciplined and like to work at their own pace on a flexible schedule are ideal candidates for an online learning environment.
Flexibility
Online schooling is the most reasonable and least stressful alternative for individuals who must work for a living or take care of a family. Full-time employees won't have to attend after-hours classes to achieve their educational goals; they can catch up with the coursework while lying in bed, studying on the weekends, or sitting on a beach. As long as they have a laptop and access to the internet, they can complete their assignments.
All of the previously mentioned universities offer asynchronous lecture materials. This means that the lectures are not live, and you can access them anytime. Some schools state that the material was developed by the same professors that teach on campus. Other schools make no such claims. Note that professors at regionally accredited universities who teach exclusively online are held to the same standards as professors who teach on-campus courses. Most online programs offer interactive options for meeting and chatting online with fellow students and instructors.
Proximity
Many online students prefer to choose a school with a campus close to their home. This proximity allows them to enjoy more of the college experience by participating in social and sporting events. Some professors also hold in-office appointments, which may be a necessary communication channel for feedback and questions for some students. Attending an online college with a campus nearby can also allow for better name recognition and networking opportunities.
That being said, attending an online college with a physical campus 1,000's of miles away is an excellent option for some students. The most important factor is fit. Every student is unique, and every student has individual needs that the school must meet if they are to excel in a self-paced environment.
Those who need extra support will be pleased to see some schools have online tutoring resources and success coaches. This option might be particularly important for first-year students who may be carrying a heavy course load and struggling. Know that you can confidently reach out and ask for help from one of the available resources. That's what they're there for, and everyone wants you to succeed.
Conclusion
Before you make the leap and register for an online program, honestly assess yourself. Do you have the drive and self-discipline to motivate yourself? Can you stay home and study when all your friends are partying? Will you be too tired from working all day to complete the assignments?
Online healthcare degrees are as hard to get as traditional classroom degrees. Please don't fool yourself into thinking it's easier. However, some schools offer accelerated programs that may allow you to complete the 120 required hours within a shorter time than the usual four years.
While there are unknowns in any new adventure, the one thing you can be sure of is that a healthcare degree will open many doors for you. Do you want to help people? If so, this is a terrific first step.
Related Resources
Most Affordable Online Colleges For Nursing