2023 Guide to the Best Online Colleges for a Ph.D. in Business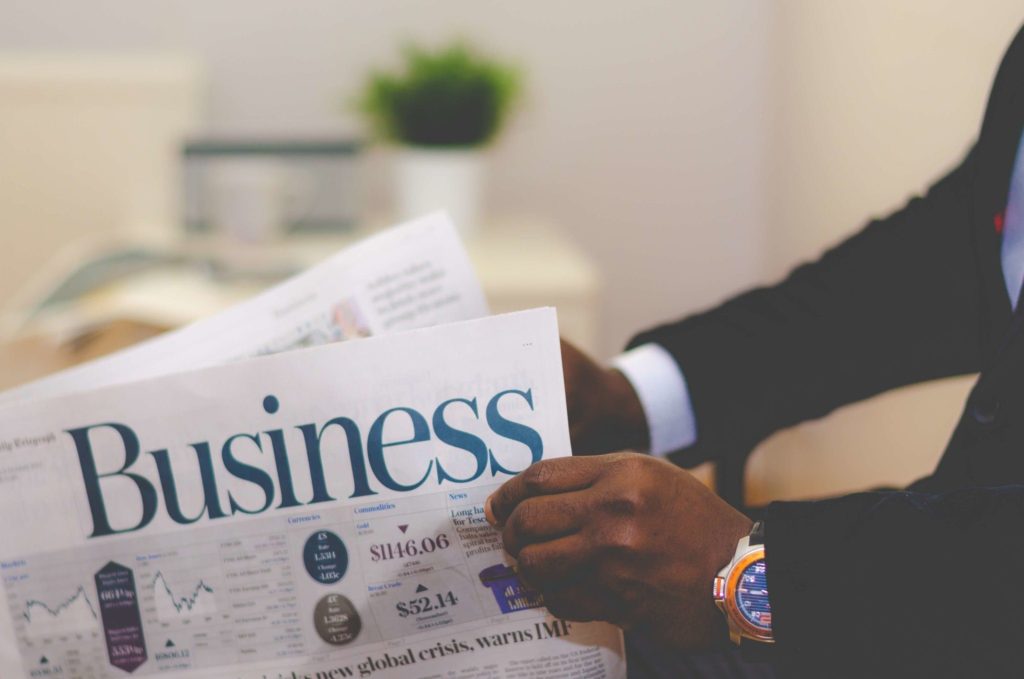 Getting a degree in business can open up options for a variety of career paths because it's so versatile. If you've already obtained your master's degree and are looking for ways to improve your chances for advancement or change your career entirely, getting your doctorate might be the way to go. While you may think it would be too difficult, online business Ph.D. programs make it more convenient to get your doctorate without sacrificing your current employment or other responsibilities. According to an article in U.S News & World Report, a Ph.D. in business can make you more marketable by helping you to become a better leader with greater decision-making and problem-solving skills.
Once you've decided that you may be interested in pursuing your doctorate, it can be difficult to find institutions that offer online business Ph.D. programs and to choose the one that will best meet your needs. Before you begin, there are several factors to consider.
Specializations for Online Business Ph.D. Programs
A business degree can be broad and generalized. As a result, many online colleges allow you to get a Ph.D. in business while specializing in a particular field. This can provide more focus to your coursework to make the degree more relevant to your current or desired career. Deciding on a specialization will depend on your interests or your professional goals.
According to Forbes, a few popular focus areas are business analytics, actuarial science, and government. However, many other specializations can be profitable and rewarding depending on where you work and your position within a company. Here are some common business specializations that may be of interest to you:
Accounting
Entrepreneurship
Executive Coaching
Financial Management
Healthcare Administration
Information Technology
Leadership
Marketing
Organizational Psychology
Project ManagementStrategic Management
Supply Chain and Logistics
Many online colleges offer these specializations under different names and may require additional coursework to complete your degree. Research what you'll learn from the various institutions to ensure that your education aligns with your future career goals. Most online universities list the courses that are required and those that you can choose as options, so this can help you to decide which university you'd like to attend based on what you'd like to learn in the process.
Career and Salary Information for Online Business Ph.D. Programs
You'll have more marketable skills and qualifications when you complete any of the available online business Ph.D. programs. These newly acquired skills can open up executive positions or jobs requiring extensive, reliable research. Whether you're looking for a role in leadership, academia, or research, you'll likely qualify for positions with higher salaries and more responsibilities.
Many individuals who pursue a Ph.D. in business are looking for jobs in postsecondary education. By 2031, the need for qualified people in this position will grow by 12 percent, according to the Bureau of Labor Statistics. The median rate of pay for postsecondary business teachers is $94,360 annually. When you look at information from the BLS, you'll find many options for using a Ph.D. in business. Here are just a few careers that you could enjoy with a Ph.D. along with their median annual salary.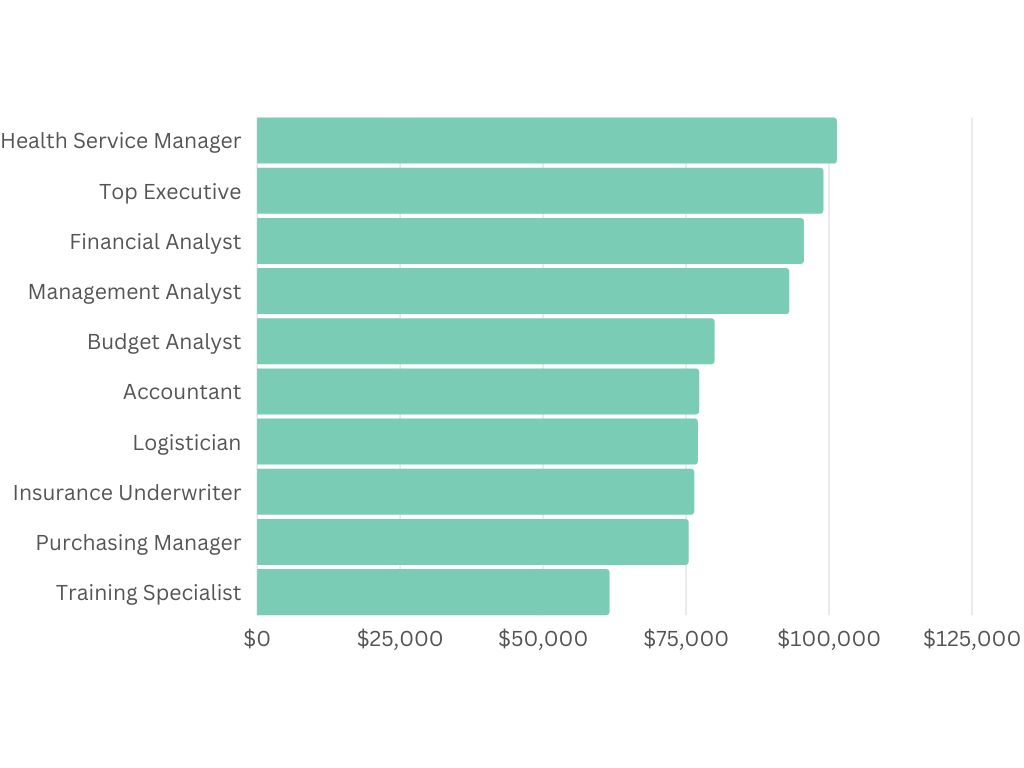 | | |
| --- | --- |
| Position | Median Salary |
| Health Service Manager | $101,340 |
| Top Executive | $98,980 |
| Financial Analyst | $95,570 |
| Management Analyst | $93,000 |
| Budget Analyst | $79,940 |
| Accountant | $77,250 |
| Logistician | $77,030 |
| Insurance Underwriter | $76,390 |
| Purchasing Manager | $75,410 |
| Training and Development Specialist | $61,570 |
Data from BLS
Your actual salary can depend on various factors, including location. If you choose one of these careers, you could make substantially more or less than the median rate depending on factors like your experience, the type of business, and the specific position within the company itself.
Curriculum and Courses for Online Business Ph.D. Programs
Although most online business Ph.D. programs will provide you with similar knowledge, many classes will have different names or course numbers depending on the institution. Generally speaking, there are classes that you will take that are similar across all online colleges for a generalized business degree.
However, classes might be offered online at one university but not another. It's essential to take a look at the courses you'll be able to take for your online degree at each institution you're interested in to ensure you'll get the education you want. This is especially true if you choose a specialization. Here at some of the most common courses, you'll be expected to complete for online business Ph.D. programs.
Research Methods
Suppose you're seeking a position that involves research. In that case, you'll need to learn how to set up your research project, adjust variables, and interpret the information you gather. Some courses you may be required to take in online business Ph.D. programs include qualitative research, quantitative research, and advanced research methods.
Statistics
While numbers don't lie, they can be manipulated in such a way as to favor one side or another. Several statistics classes will allow you to determine the validity and reliability of statistical outcomes and research instruments. You'll also learn how to analyze data and information to better interpret results for completed surveys or those you wish to create and administer.
Ethics
All too often, news stories expose the unethical practices of individuals or entire businesses. In today's global market, integrity is more important than ever. In ethics courses, you'll learn about moral, legal, and social responsibility and how using these tools can help you to become a better leader or manager.
Financial
Whether you want to work for a private business or a nonprofit agency, chances are you'll need to deal with or oversee some financial aspects of the company if you're in a leadership role. You may learn about accounting, financial systems, economics, and marketing as a part of your degree program if you're looking to receive your Ph.D. in business.
Leadership
Whatever level of management might appeal to you, there are many challenges you'll face in your leadership role. Various classes on leadership may include theoretical frameworks, executive leadership, concepts, global perspectives, and strategies for best practices. Some institutions offer many more opportunities for leadership studies, so be sure to research what's available so that you get the education necessary to reach your career goals.
Strategic Thinking
Performing a leadership role within a company may require you to develop innovative ideas and solutions to keep the business up-to-date and competitive as times change across the globe. Strategic thinking classes can help you analyze situations better so you can come up with real-life solutions to problems that you might face. You'll also learn about decision-making and how you can make better choices for sustainability and your business's future.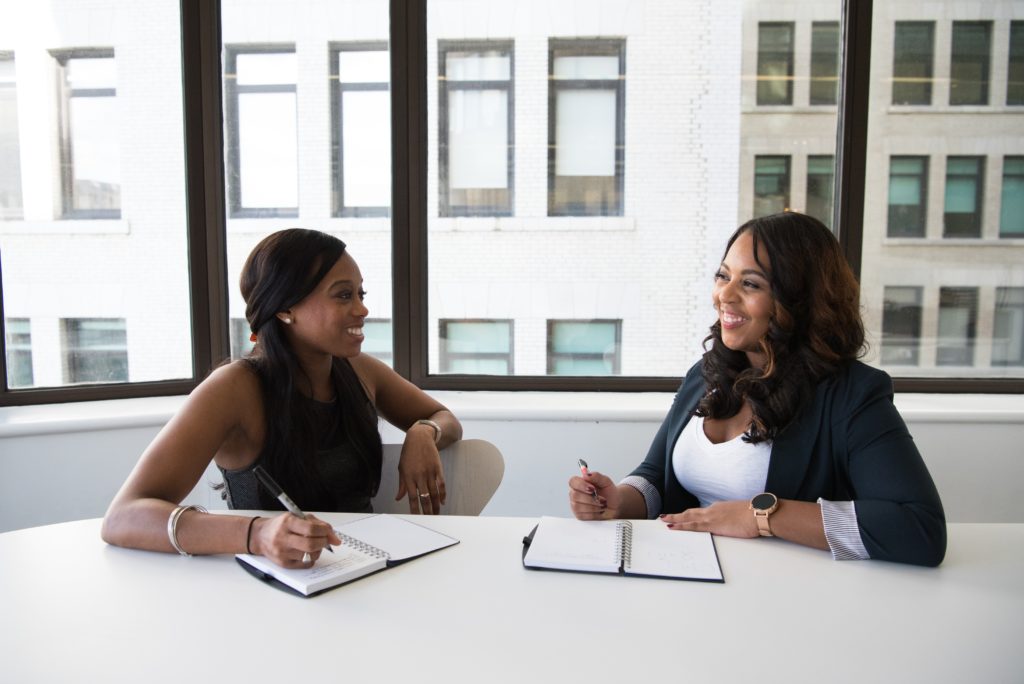 Admissions Requirements for Online Business Ph.D. Programs
For the most part, you'll need a master's degree in business or a related field before enrolling in any online business Ph.D. program. However, you might be eligible to attend with a bachelor's degree or a master's degree in another field, so check with the online colleges that you're interested in about the specific admissions requirements for that institution.
In addition to the degree prerequisites, you'll need to meet minimum GPA requirements, which are typically between 3.0 and 4.0 on a four-point scale. Many online universities will also require you to submit proof of identification, completion of a skills assessment, an official GRE or CMAT score, or an essay on a specified topic in addition to the general admissions requirements that follow:
Application and fee
Official transcripts
Resume or CV
Reference letters
Accreditation for Online Colleges with a Ph.D. in Business
With so many degrees now available online, how do you know if your Ph.D. will be legitimate or recognized? The first thing you'll want to do is to make sure that the online college is accredited.
Unfortunately, not all accreditation is the same. You must determine if the accrediting organization is reputable. To do this, you can check out the Council for Higher Education Accreditation website, also known as the CHEA. The Database of Accredited Postsecondary Institutions and Programs provided by the U.S. Department of Education can also help you find accreditation. The most reputable accrediting bodies for online colleges happen on the regional level. Only regionally accredited schools are eligible for federal financial aid.
In addition to regional accreditation for an online college, some bodies accredit specific programs and departments at universities. Industry-specific accreditation shows that the degree program meets widely accepted quality standards. It also ensures that the education is relevant and effective. Your degree must be appropriately recognized if you plan on getting any licenses or certifications after you graduate. Three respected accrediting bodies for business programs and business schools are the Association to Advance Collegiate Schools of Business International (AACSB), the Accreditation Council for Business Schools and Programs (ACBSP), and the International Assembly for Collegiate Business Education (IACBE).
Financial Aid & Scholarships for Online Business Ph.D. Programs
Federal financial aid, grants, loans, and scholarships can cover some of the expenses of obtaining a doctorate. Furthermore, many employers are willing to cover the cost of higher education to give their workers intentional opportunities to flourish and grow within the company. In addition to verifying the regional accreditation of your online college, you'll need to find out what types of financial aid are accepted at each institution. Additional opportunities may also be available at a university, even for online studies. Your best bet is to talk with an advisor from the financial aid department at each college you consider attending.
What Can You Do With a Ph.D. in Business from an Online College?
Because a business degree covers so many fields, your career opportunities can be almost endless if you get your doctorate. Of course, you may be overqualified for many positions, but you'll be more marketable in leadership and managerial roles, including those at the c-suite level. If you'd rather not work for someone else, you'll be in a better position to run your own business if you get your doctorate.
Many who complete online business Ph.D. programs seek employment in research or academia. Whether you wish to work for a private firm, a nonprofit organization, or a government agency, you'll have the knowledge and qualifications that you'll need to troubleshoot potential issues and help enrich the growth of your employer. If you wish to teach at the postsecondary level, including as a professor at a university, you'll need to have your Ph.D.
Other career paths prioritizing candidates with a Ph.D. in business include consultant, economist, project or organizational manager, policy advisor, and healthcare administration. A doctorate can open your options to upper-level positions that may not be otherwise accessible at your current educational level.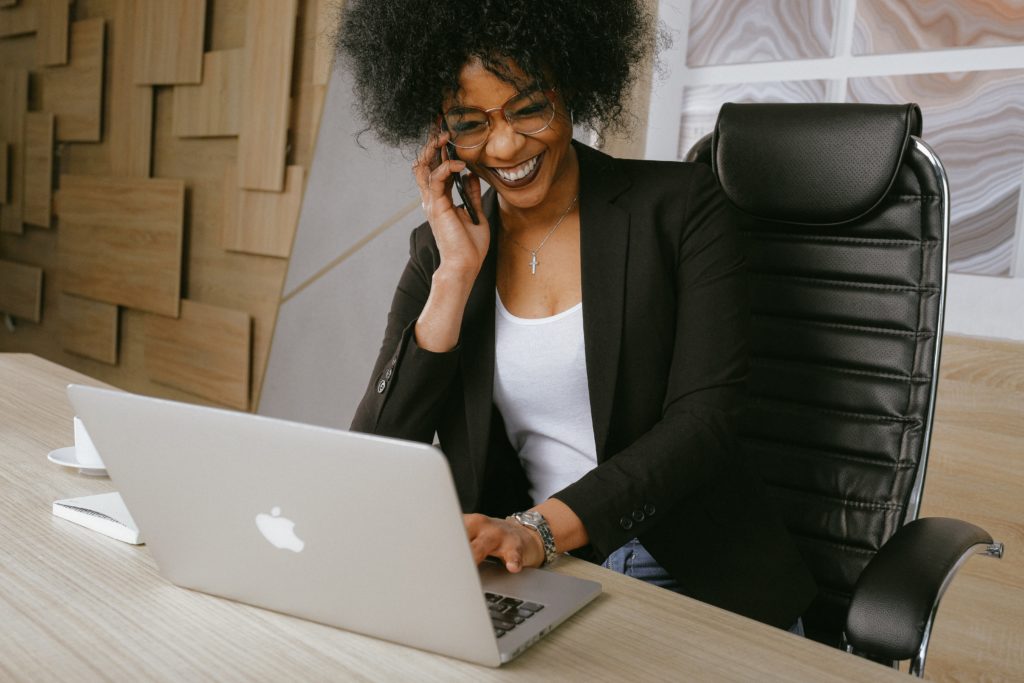 How Much Does a Ph.D. in Business from an Online College Cost?
Getting a Ph.D. in business online can be pricey, but you should consider this educational expense an investment for your future. Online colleges charge different rates per credit hour, and your geographical location can impact this. While state or even county residency affects the cost of attending university in person, it can be the same for online institutions, especially if there are residency requirements involved with the degree program.
According to U.S. News & World Report, it costs anywhere from $500 to $1,000 per credit for online business Ph.D. programs. The number of credits you must complete to earn your degree will vary by institution, so you may need to complete 60 credit hours plus your dissertation to get your Ph.D. The cost of coursework alone may cost between $27,000 and $60,000. However, you'll want to do your research because there may be additional fees for certain required classes or other tasks you'll need to finish to complete the degree program.
How Long Does it Take to Get a Ph.D. in Business from an Online College?
With many online business Ph.D. programs, you'll be able to complete the required coursework in about three years. However, this will depend on if you can complete the classes on a full-time or part-time basis. Actual completion may take longer. Additionally, you'll be required to complete a dissertation which could take an additional one to three years on average.
Are There Affordable Online Business Ph.D. Programs?
Although getting a Ph.D. in business can seem expensive, attending an online degree program can be much cheaper than attending school in person in many cases. When checking out the online colleges offering a business Ph.D., consider the total cost and the provided coursework to ensure you're getting what you feel is a good value for your money.
In addition to the typical forms of financial aid, including grants, loans, and scholarships, talk with a financial aid representative from each college you're considering. A university may offer programs to help offset the cost of attending college. Additionally, ask about other discounts, such as a military discount, which is becoming increasingly popular with online degree programs.
You can also talk with your employer to see if they would be willing to pay for some or all of the costs to get a Ph.D. in business, especially if it will help you advance within the company and provide a valuable service they need.
Is a Ph.D. in Business from an Online College Worth it?
When you work to earn a higher-level degree, it's an investment that can provide a tremendous return on investment. Not only can you potentially advance within your company or obtain the job of your dreams, but you may also make more money each year with a higher salary. More pay will help cover the cost of the online degree as it paves the way for you to pursue the job of your dreams.
Getting a doctorate can help you land a position where you'll make major decisions that influence and shape the landscape in your chosen field. Finally, completing a Ph.D. in business can be a huge accomplishment that lets you achieve your personal goals.
10 of the Best Schools Offering Online Business Ph.D. Programs
It can be daunting to find all colleges that offer online business Ph.D. programs, so we've compiled a list of our top choices to make it easier. These universities provide a variety of high-quality degrees and specializations. They are also regionally accredited, so you can be confident that you're getting an education that will be acceptable for your future. Here is our top 10 list of institutions offering a Ph.D. in business in alphabetical order.

A Ph.D. in Human Capital Management can help you to become a more effective leader because you value people and what they bring to the workforce. Your degree can be completed 100 percent online, so you can learn on your schedule and at times that are convenient in between your other responsibilities. This degree does not require applicants to submit GMAT or GRE scores. The Higher Learning Commission accredits Bellevue University.

With this hybrid program, you'll be able to complete most of your coursework online. However, you'll be required to attend a four-week residency in person for two summers. The Ph.D. in Business Administration allows for rolling admissions, allowing you to start without waiting. Semesters last eight weeks so you can complete your degree requirements more quickly. Application requirements include a GMAT score of at least 400 and three letters of recommendation. Prospective students must also submit a resume, a personal essay articulating their professional plans, a copy of their state or federal ID, and transcripts from all schools they've previously attended.

The Ph.D. in Business Administration is an intensive degree program that requires 3-day residencies in person. These are scheduled so you can still work or uphold your responsibilities while earning your Ph.D. Students generally finish the coursework in about three years. The school is accredited by the Southern Association of Colleges and Schools Commission on Colleges (SACSCOC). The AACSB provides accreditation for Kennesaw State's business school.

You can complete your Ph.D. in Business administration 100 percent online at Liberty University. If you've already completed some classes at another institution, this could reduce the number of courses you need to get your degree. In fact, LU will allow students to transfer up to 50 percent of credits for this exceptional program. SACSCOC accredits Liberty University.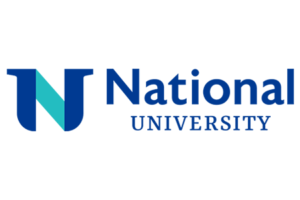 With ten specializations available, you can personalize your Ph.D. in Business Administration to fit your career goals. Some specializations include project management, organizational leadership, health services, and global business management. You must take the foundational courses in a specific order, but you're free to choose many other classes. The exclusively online courses last for eight-week sessions. The WASC Senior College and University Commission provides accreditation for National University, ensuring a high standard for the degree programs.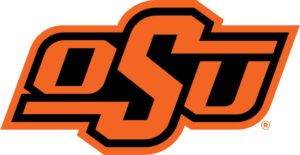 The Ph.D. in Business Administration is designed specifically for executives and organizational leaders to earn a degree while staying in a full-time job. Recorded lectures go with online learning. This is a hybrid program, and you'll be required to attend 3-day residencies in person every month. If you stay on top of your studies, you could complete this 60-credit program in as few as three years. Not only is OSU regionally accredited, but the Spears School of Business, which houses this degree, is accredited by the prestigious AACSB.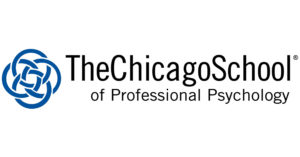 You can earn a Ph.D. in Business Psychology with an emphasis in Industrial/Organizational in as little as three years if you enter with an applicable master's. This program is particularly good if you're looking to provide solutions in a multicultural business environment. It's important to note that your pre-doctorate degree must include a focus on management, behavioral science, or psychology as part of the admittance requirements. The Chicago School has been accredited by the Western Association of Schools and Colleges Senior College and University Commission (WSCUC) since 2011 to provide quality degree programs.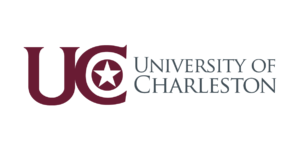 If you wish to become a leader at the mid or senior level, a Doctor of Executive Leadership might be for you. In this hybrid program, you'll complete most of your coursework online with a one-week residency every year that you'll have to attend in person. As part of the admittance process, you'll need to submit a discussion paper regarding your motivations, interests, goals, and what you can bring to the table. This program can be completed in three years. The Higher Learning Commission regionally accredits the university. The Accreditation Council for Business Schools and Programs (ACBSP) provides the School of Business and Leadership accreditation.

With seven specializations, you can tailor your degree to meet your educational goals. Three of the seven options are accounting, entrepreneurship, and finance. You need to have completed a master's in business or a bachelor's in business with a master's in a different subject to be considered for admittance. Additionally, you can transfer up to 15 hours of credit to shorten the duration and reduce the cost of your Ph.D. in Business. The University of the Cumberlands is accredited by the Southern Association of Colleges and Schools Commission on Colleges (SACSCOC) to award all their degrees.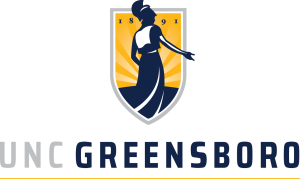 Designed as a flexible program, you can keep your current employment while obtaining your Ph.D. in Business Administration from UNC Greensboro. You can choose from three focus areas and complete the entire program in about five years. The specializations for this online degree are Strategy, International Business, or Organizational Behavior. The Southern Association of Colleges and Schools Commission on Colleges (SACSCOC) provides the school accreditation.
Getting your Ph.D. in Business from an Online College
Research the colleges that offer the specific degree or specialization that you're looking for to help you with your final decision. While cost can be a factor, financial assistance can lessen the burden. Make sure you meet all the requirements for admission before applying. If you have questions about the process, speak with an admissions counselor to learn more.
Once you have everything to complete the admissions process, you'll need to complete the required coursework. It can be tough to fit in classwork when you have other responsibilities, such as a job and family responsibilities. Many students find making and sticking to a schedule beneficial in meeting educational deadlines and staying on track.
When deciding on the right topic for your dissertation, make sure it interests you and aligns with your career goals. This will make your research, writing, and defense much more accessible. Once you've earned your Ph.D. in business, you'll be able to enjoy what may seem like a new world opening up before you. Good luck on your academic journey!
Additional Resources
2023 Guide to the Best Online Colleges for Criminal Justice