2023 Guide to the Best Online Colleges for Aviation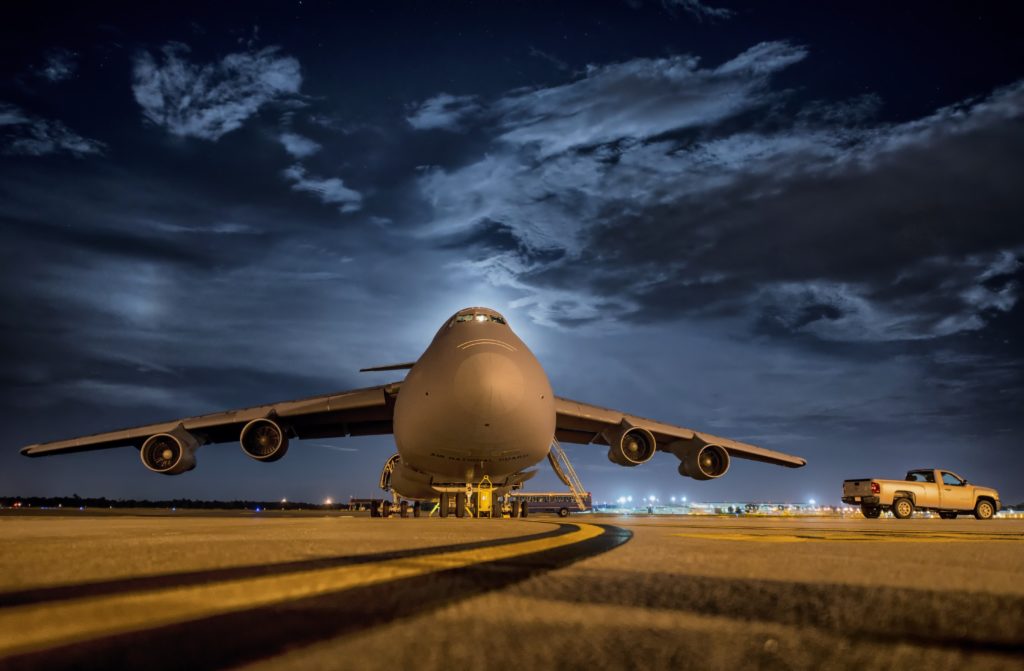 Are you looking to launch your aviation career? If so, consider one of the many aviation degrees online. This guide will provide the necessary information to make an informed decision. We will discuss the advantages of getting a degree from an online college, what types of aviation degrees are available, and how to choose the right one for you. We'll also look at potential career paths and job opportunities after graduation. With this guide, you can make sure that your decision to pursue an aviation degree is right for your future.
Best Online Colleges for Aviation
A degree in aviation is ideal for a person who enjoys flying or loves anything to do with the aircraft industry. It provides the opportunity to pursue several jobs and teaches critical safety, maintenance, and aircraft engineering aspects. Previously, earning a degree in this area was only possible by attending classes at a conventional college or university. Luckily, there have been changes in learning. Today, there are many schools that offer aviation degrees online. Top colleges provide coursework in various topics, including management, engineering, and airport operations. Before you choose a program, it is essential to consider a school's flexibility, credit policies, offered specialties, and price. Selecting a solid program will bring a multitude of benefits.
Specializations for Aviation Degrees Online
Aviation degrees online provide several specializations, meaning you can achieve knowledge and training in various areas but with a focus on a particular career. When it comes time to find employment, you can work in a targeted field that brings you the most interest. Since not every school offers the same specializations, it is important to research an institution that has the necessary curriculum for your dream job. There are a few popular areas that you may consider.
Aeronautic Engineering
Most students enter this specialization when they love the idea of working with aircraft or learning about new technology involved with creating modern flight machines. You can learn to design aircraft and can obtain an understanding of construction materials that are used most often in the industry.
Aviation Management
You receive a comprehensive background in the business part of the aviation industry. With this specialization, you can work as an airline operator, airport consultant, aviator insurance provider, or aircraft salesperson.
Airport Management
If you prefer the side of aviation that takes place on the ground, a specialization in management will teach you how to oversee airport activities, including regulations and security. You will be taught how to accomplish normal airport activities correctly and on time. This is useful for running commercial and private airport facilities.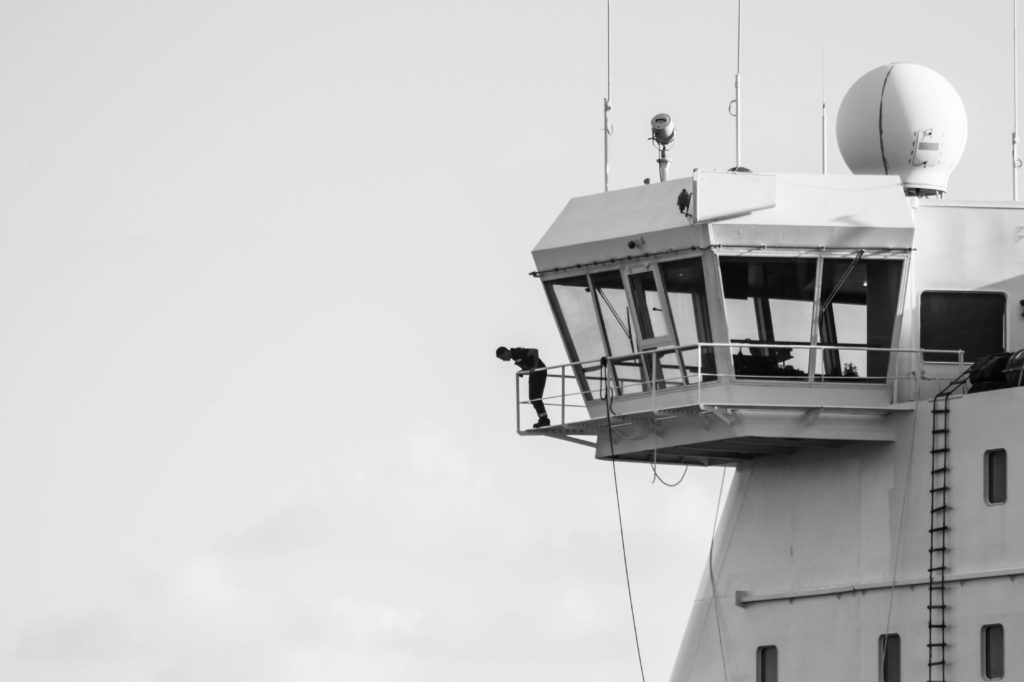 Air Traffic Control
The FAA's Air Traffic Organization serves more than 45,000 flights each day. This specialization teaches the proficiencies needed to guide planes in the air and on the ground without error. It is ideal for a person who pays great attention to detail.
Professional Pilot Studies
If your goal is to become airborne, you will need classes that give preparation for entering the industry as a certified flight instructor or pilot for a multi-engine aircraft. Besides taking online courses, you must obtain a flight license.
Aviation Technology Systems
This specialization is wise for someone interested in learning how to keep aircraft running. You will become familiar with the responsibilities that involve the maintenance of airframe systems and related parts. This specialization also prepares students to become electrical installers or technicians for airplanes.
Flight Operations Manager
This track teaches how to plan flights for large companies that own their own aircraft. You will be trained to make sure that all FAA regulations are followed. Other duties include scheduling pilots and flight crews and tracking improvements at various airports.
Certain aviation degrees online feature a capstone project, emphasizing a specialized study area. This offers excellent experience and draws on the information and skills that were gained throughout the courses. This type of project gives students a practical scenario that mimics real problems that arise daily. Usually, this is presented at the end of the program.
Career and Salary Information for Aviation Degrees Online
The aviation industry is growing quickly. A few years ago, the Boeing Report cast a prediction through 2036 about careers in this field. It stated that there will be a high demand for new planes, pilots, and technicians. In fact, North America will need 118,000 new aviation technicians alone. The increased demand for transportation of people and goods will also raise the number of jobs available for air traffic controllers. Currently, the world sees 400 plane departures each hour.
By 2036, the aviation industry will contribute 15.5 million jobs and $1.5 trillion to the country's economy. Also, the technology of the aviation sector will continue to enjoy large improvements. Presently, engineers are inventing quieter and lighter aircraft. Robotics and artificial intelligence innovation is being developed daily as well.
Once individuals complete aviation degrees online, they may choose from many impressive job options. The aeronautics industry plays a vital role in the country's economy. Besides commercial flying, this field includes shipping goods in the air. Before choosing a career path, it may be helpful to see the median salaries for the most popular jobs in this area.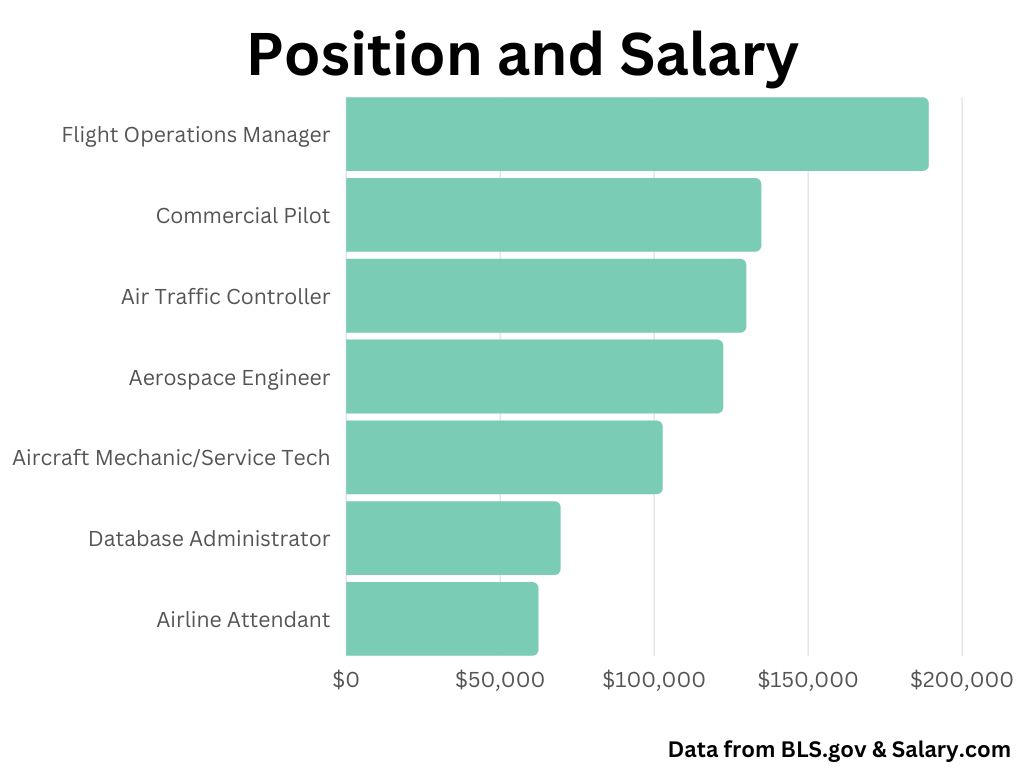 | | |
| --- | --- |
| Position | Description |
| Flight Operations Manager | This position manages aviation operations and ensures regulatiregulatoryon compliance. The annual median salary is $188,981. |
| Commercial Pilot | The median salary for a commercial pilot is $134,630 per year. This career requires FAA certification as well. |
| Air Traffic Controller | An air traffic controller guides planes on the runway and in the air. The median salary for this position is $129,750 per year. |
| Aerospace Engineer | In this position, you build and test various aircraft. The annual median salary is $122,270. |
| Aircraft Mechanic/Service Technician | These professionals repair and maintain aircraft. The median salary is $69,470 per year. |
| Airline Attendant | This career requires a person to be a master of safety regulations and customer service. The median salary per year is $62,280. |
Curriculum and Courses for Aviation Degrees Online
All online colleges have their own programs with tailored curriculums and courses for aviation degrees. Usually, subjects include science and safety laws. In particular, a student will need to take classes that teach about the mechanics and business principles of the industry. More specifically, an individual will take courses that deal with flight mechanics, safety, navigation systems, and leadership in aviation. Depending on your concentration, taking more targeted classes like flight regulations, aircraft maintenance, or aviation management may be necessary.
While preparing for a particular career, you will take courses focusing on your major interest. However, some specialties may require certification. For example, a pilot will need a license before they can fly a plane. Although aviation principles can be studied on a computer, a person must spend time in a cockpit to acquire a license. There are other instances when a person must qualify for a license before entering a college program. For instance, a person considering a career in aviation maintenance will need hands-on training to obtain an airframe mechanic certificate as well.
Accreditation for Online Colleges with Aviation Degrees
When it comes time to pursue aviation degrees online, selecting from college programs with solid credentials is essential. A legitimate program has regional accreditation. In other words, an exterior authority ensures that a specific school meets quality standards. Throughout the hiring process, employees want verification that a potential job candidate has graduated from an accredited program. If the school does not have the proper accreditation, it could be challenging to transfer credit, receive financial aid or find employment.
Institutional Accreditation
To obtain accreditation, an institution is evaluated on various criteria, including job placement of graduates, teaching curriculum, reputation for academic excellence, and student-to-faculty ratio. Programs must be re-accredited every few years as well. This means that colleges and universities must continue to meet the high standards the Department of Education sets.
Accreditation for Departments and Degrees
Sometimes, departments and degrees have specialized accreditation. The primary accreditation body for aviation degrees is the Aviation Accreditation Board International (AABI). There are quality programs from regionally accredited online colleges that are not AABI-accredited. As you narrow down your career goals, research whether an AABI-accredited degree program is necessary.
Admission Requirements for Aviation Degrees Online
When you apply to online colleges for an aviation degree, you will face a similar process as students who apply for traditional campus admission. For instance, you must submit high school transcripts showing previous coursework. Also, certain schools require SAT scores. As previously discussed, you may also need certification in a particular area. Generally, admission requirements depend on the specific field of study.
Financial Aid and Scholarships for Aviation Degrees Online
Attending any college brings a great expense. Generally, many financial aid and scholarship opportunities make this more affordable. While pursuing aviation degrees online, obtaining loans, grants, and workplace assistance is possible so that the process is a lower financial burden.
The best way to determine if you are eligible for need-based financial aid is to fill out a Free Application for Federal Student Aid (FAFSA). Once you complete this application, you will see if you qualify for grants and loans. Remember, you will have to pay loans back. In addition to federal aid, many organizations offer scholarships to students looking to begin a career in aviation. Here are a few notable options.
AAERO Scholarships
Air Traffic Control Association Scholarship Program
Amelia Earhart Memorial Scholarships and Awards
Boeing Scholarships
LeRoy W. Homer Jr. Scholarship
National Coalition of Aviation and Space Education
Women in Aviation International
During the application process, contact your favorite schools to see what financial aid options they provide. Sometimes schools offer institutional grants and scholarships. They may also be able to connect you with more private scholarship options.
What Can You Do with an Aviation Degree from an Online College?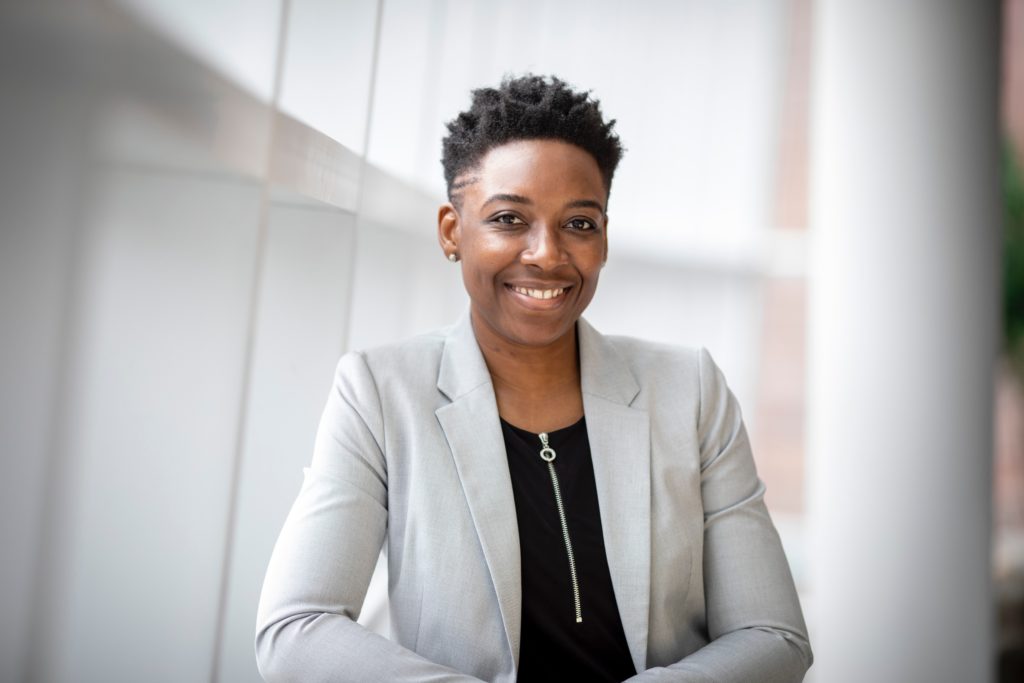 Contrary to popular belief, an online aviation degree is not only beneficial to a person who wants to become a pilot. Often, graduates find employment throughout the aviation industry. For instance, you will learn vital interpersonal skills like teamwork, the ability to make important decisions, and scientific principles that are the basis of the industry. Therefore, you have the potential to become an aviation manager, safety and security expert, or construction personnel. You will be able to find employment with both private and public aviation companies or the military. Many times, a person will return for an online aviation degree after completing a different avenue of study. Pursuing an online program provides flexibility and convenience. It is not necessary to attend an in-person college or university. It is possible to gain essential knowledge with online coursework.
Professional Aviation Association Resources
As you obtain your online aviation degree, becoming a student member of various professional aviation associations is wise. These organizations serve as valuable resources for students and graduates. Members receive access to trade publications, unique professional opportunities, and valuable networking events.
Air Traffic Control Association
This association caters to the needs of individuals who choose this profession. However, it has a dedicated subgroup specifically for students. Individuals who join "Young Aviation Professionals" receive access to special learning events, meet with leaders in the aviation world, and gain networking opportunities among peers. Members can apply for jobs in an online forum as well.
Aircraft Owners and Pilots Association
This group devotes its efforts to the general aviation field. It provides online safety classes, videos, and podcasts. Also, it lists ratings of different flight schools. Most importantly, members have access to online flight tools and regional conferences.
American Association of Airport Executives
This association deals with the management of the aviation field. It offers certifications in various areas and has an online center so students can post resumes for jobs and internships. As a student member, you get lower rates for webinars and receive subscriptions to helpful aviation periodicals.
How Much Does it Cost for an Aviation Degree from an Online College?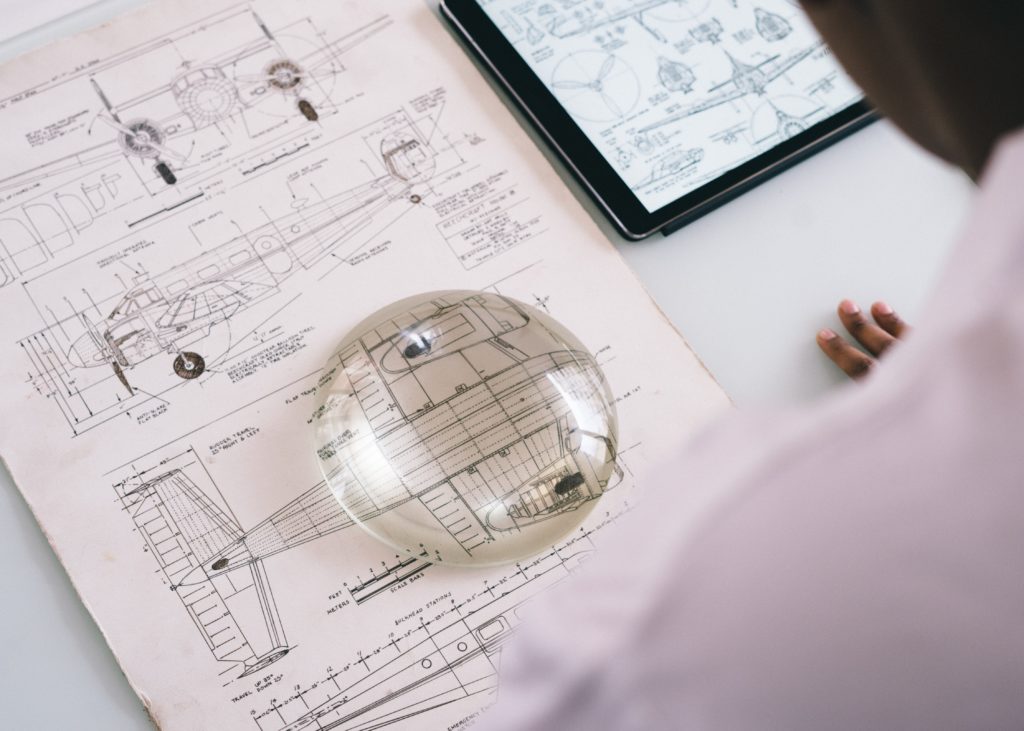 An aviation degree from an online college can be a great way to get the qualifications you need to pursue a career in the aviation industry. But how much does it cost? The cost of an online aviation degree varies depending on the program, school, and other factors. Some schools offer flat rates for all students. Others offer discounts for in-state students. While online students won't have to pay for room and board or relocation, they may be required to pay special technology fees.
According to the Education Data Initiative, the average bachelor's degree from online college costs around $51,000. In-state students pay around $38,500 for online degrees. Out-of-state students spend around $54,200 for online undergraduate programs. It is important to do your research and compare costs between different schools before making a decision.
How Long Does it Take to Get an Aviation Degree Online?
A bachelor's degree is the most common college undergraduate program a person pursues. Usually, the curriculum requires students to complete 120 to 130 credits before graduation. It usually takes the average student four years to complete. An online aviation degree is no different. However, extra certifications may take longer to obtain.
At times, the coursework for an aviation degree may be quite challenging. Luckily, many online programs offer flexibility. Many students hold a job along with their college studies. If you require more time or need to go slower, a counselor may work to adjust your timeline so that you can gain a thorough understanding of the material.
Are There Affordable Aviation Degrees Online?
Often, attending an online college or university is less expensive than pursuing a degree at a traditional campus. Of course, certain schools charge high tuition for both in-person and online learning. However, many institutions try to make things affordable for people interested in earning an online aviation degree.
In reality, the cost of a school does not influence the education you receive, especially if the online college is regionally accredited. Most employers consider your experience and the quality of your instruction. Any reputable program will help you build a network that puts you in contact with others in your field.
Finding a school that fits your budget requires patience. It is essential to compare various options, especially the specialized programs offered, the cost, and the graduates' success. This will help you make a good decision. In most instances, in-state public schools offer the most affordable rates. Grants and scholarships will certainly help offset costs.
Is an Aviation Degree from an Online College Worth it?
As previously discussed, the aviation field is expected to grow through 2036. It is a stable industry that has many exciting career opportunities. Pursuing an online aviation degree can be very rewarding. Investing time, money, and hard work are worthwhile because you train to get the job of your dreams at an affordable rate. Whether you want to work in management, development, or customer service, an aviation degree can provide the knowledge and training that brings success. Since various specializations are possible, obtaining an online aviation degree is a wise education path. Most salaries in these areas provide solid income potential in the public and private sectors.
10 of the Best Schools Offering Aviation Degrees Online
The schools on this list are regionally accredited and offer superb aviation degrees online. They are listed in alphabetical order.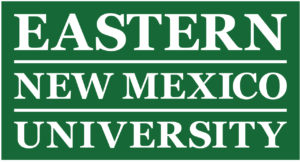 Eastern New Mexico University conveniently offers two tracks for obtaining an online bachelor's degree in aviation. The Bachelor of Science in Aviation Science is ideal for people who already work in the industry and want to advance. The BAAS path is perfect for non-traditional students who have great field experience in aviation.

Embry-Riddle provides several specialized degree options in the aviation field. You can pursue a program that deals with aeronautics, aviation business administration, or aviation maintenance. Students enjoy a competitive edge by completing the innovative curriculum developed for the maintenance concentration. All programs are well-respected and are known for their thorough coursework.

Florida Tech is famous for its knowledgeable faculty, especially in its aviation program. You will work with a curriculum that blends a broad understanding of business with many aviation classes that prepare students for many careers in the industry. Passing a test makes it possible to get a jumpstart on your degree in aviation management.

Hampton utilizes its liberal arts background to deliver a top aviation program that prepares students to enter a variety of specialties. This university is one of 105 HBCUs with an FAA-approved ATCI program. Upon graduation, students are ready to make marks in the aviation industry.

Since Texas is a state that leads the country in aerospace manufacturing and air transportation, it makes sense to pursue an online aviation degree at LeTourneau. Even better reasons are the top staff and multiple specialized options available. In fact, a student can tailor their program to fit individual needs.

Liberty University has the largest flight school in the state of Virginia. This brings confidence that the staff has excellent knowledge about all fields of aviation. Its School of Aerodynamics has won the Loening Trophy for three years in a row. This is a testament to its outstanding program. Liberty is a Christian entity that partners with many major commercial airlines.

Lynn'sLynn's aviation program provides experience in both piloting and business. This university has received Apple's "Distinguished School" recognition for its innovation in technology and learning. You can earn an aviation management degree without ever stepping foot in a traditional classroom, which offers extreme convenience and flexibility.

This university offers a BSASM track with a concentration in aviation business management. Classes last eight weeks and cover the most relevant topics so a student can attain a rewarding and successful career in the airline industry. Besides simple business administration coursework, an individual becomes proficient in aeronautical and air transportation principles.

UNO offers an online Bachelor of Multidisciplinary Studies degree with a concentration in Aviation Studies. Working hand-in-hand with the nationally recognized UNO Aviation Institute, students receive top instruction for all areas of aviation studies. Students may complement their online learning by taking advantage of on-site flight simulators. These opportunities help graduates soar to great heights.

UVU's top goals are to deliver a valuable aviation background, provide a solid education, and charge affordable prices so that a student enjoys flexibility, convenience, and valuable knowledge. At UVU, approximately 96 percent of online students experience satisfaction with learning and faculty assistance. Aviation courses are taught by the same professors that instruct on campus. Possible specializations include aviation management and aerospace technology management.
Getting Your Aviation Degree from an Online College
Choosing an online college may seem difficult, but many programs offer the opportunity to succeed in the aviation industry. The flexibility of online programs makes it easier to obtain a degree while working. Many institutions offer specializations that provide essential knowledge and training so that an individual can reach career goals. There are many different options within the aviation industry, so selecting a school with the best program will keep you on the right path.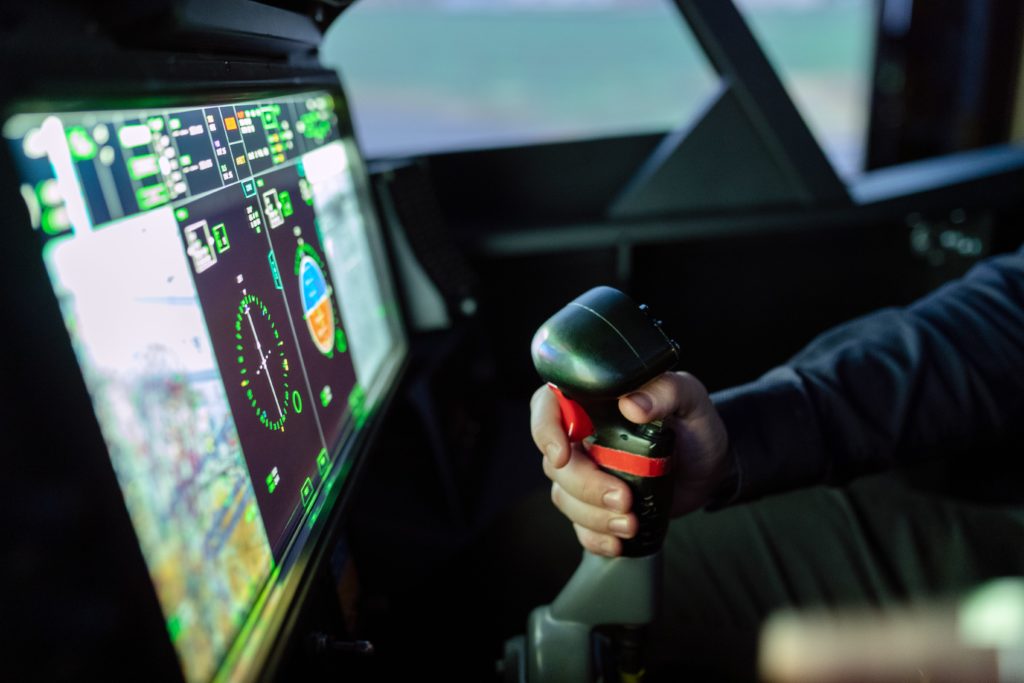 Many students do not have the time or money to attend a conventional college or university with campus classes. Online learning is getting more and more popular and provides excellent tools to obtain a career in aviation management, aviation maintenance, or another division of this field. Although classes are not in person, help is always available. Also, there may be projects that require the interaction of collaboration among students, which encourages teamwork and problem-solving skills.
Pursuing aviation degrees online is becoming simpler than ever. Several regionally accredited colleges and universities are taking advantage of technology and providing a quality curriculum to individuals who want to be part of the aviation industry. No matter the specialization you select, you will uncover a program that gives you the necessary knowledge and information to acquire solid employment. Without roadblocks like high tuition costs, you can spread your wings and fly.
Launch Your Aviation Career
Earning an aviation degree from an online college is a great way to pursue a career in the aviation industry. With the flexibility of learning from home, you can choose when and how to study, allowing you to balance your work and personal life. An online aviation degree can open up many opportunities in the field, such as becoming a pilot or working as an air traffic controller. With the right resources, dedication, and commitment, you can achieve your goal of obtaining an aviation degree online.
Other Resources to Consider
2023 Guide to the Best Online Colleges for Healthcare