2023 Guide to the Best Online Colleges for Public Administration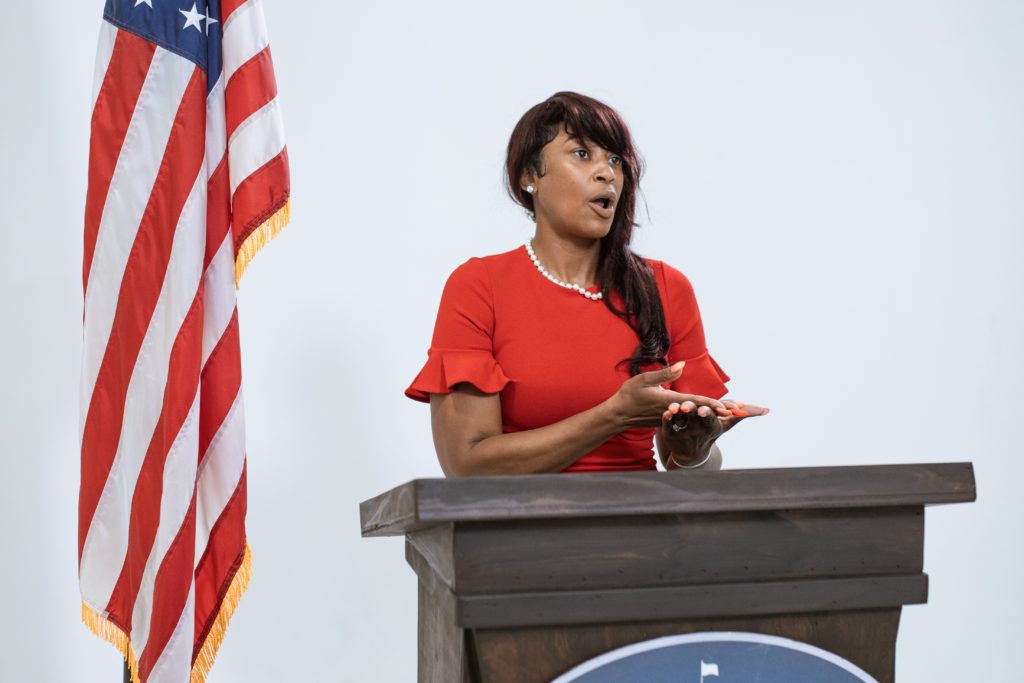 With many online colleges offering public administration degrees, choosing the right one can take patience and planning. Look for regionally accredited schools that provide resources to help you meet your professional goals. Pay special attention to online colleges with strong public administration curricula and offer opportunities to network with policymakers and other professionals. A good school will have a proven track record of success in placing its graduates in public service positions while guiding students toward essential internships and job opportunities. With the proper research and preparation, you'll easily find an online public administration degree to suit your needs.
Best Online Colleges for Public Administration
An online public administration degree is a great way to gain the knowledge and skills required for a high-paying career in public affairs. To complete this degree, you'll need to take courses in leadership, economics, policy analysis and program evaluation, public finance, law, and research methods. Depending on the level of degree and the specific field of study, you may also need to complete courses in organizational behavior, public sector management, public policy, and public health.
When researching the best online colleges for a public administration degree, pay attention to the quality of the faculty, the resources available, and the cost of the degree. Many employers prefer applicants with a master's degree or higher, so research the types of degrees offered and the requirements for graduation.
Aim for Success
Success in public administration depends on a few key factors. First, choose a reputable school that offers a program aligned with your career goals. Once enrolled, be sure to establish a routine and stay organized. This means taking time to read course syllabi, setting up a calendar to keep track of assignments due, and creating a workspace conducive to learning.
Online public administration courses can be rigorous and demanding. Setting aside a certain number of hours each week to complete coursework is essential to success. It's also important to participate in class discussions, ask questions and engage in online activities. This will foster an active exchange of ideas and a connection with your professors and classmates.
Although it may be challenging, you should always stay motivated and focused on the end goal. Many students who take online public administration courses are working professionals, and it can be easy for these students to get distracted by the demands of life. Taking the initiative to complete assignments and participate in activities will be the key to success.
Specializations for Online Public Administration Degree Programs
An online public administration degree offers the opportunity to specialize in a particular field. Public policy is one of the most popular specializations as it enables students to gain an in-depth understanding of the development and implementation of public policy. According to Azusa Pacific University, other popular specializations include public finance, international development, and urban planning.
Homeland Security
A homeland security specialization will focus on the various aspects of homeland security and emergency management. Students will learn about the processes, policies, and strategies used to protect the country from terrorist attacks, natural disasters, and unexpected threats. The curriculum provides a deep dive into the systems and structures used to prevent and respond to crisis situations. It also covers homeland security's legal and ethical aspects and the security protocols used to protect citizens and critical infrastructure.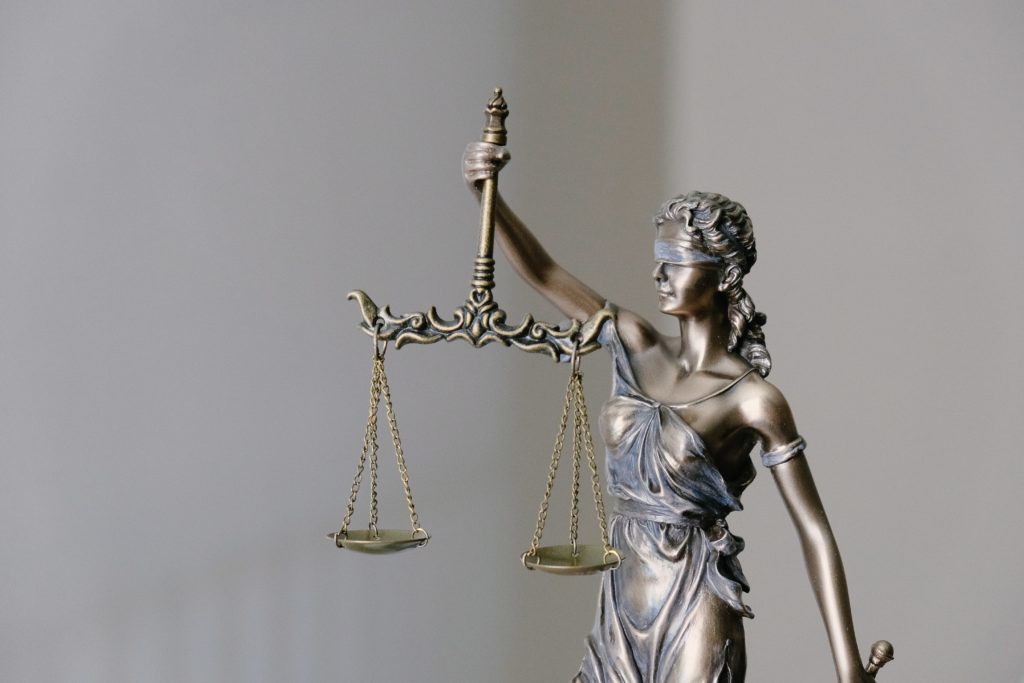 Criminal Justice
A criminal justice specialization can prepare you to work in criminal justice systems and contribute to public safety. With this specialization, you'll learn about the history of criminal justice, legal systems, and correctional institutions. You will also gain an understanding of the role of law enforcement in the criminal justice system. Furthermore, you'll engage in criminal justice research and data analysis on public safety. Whether looking for a career in law enforcement, corrections, or security, you'll have the education and training to be a leader in your field.
Internal Affairs
An MPA with an international affairs specialization will enable you to understand the complexities of global politics, economics, and world cultures. You'll learn to analyze international issues and develop policies to address them. You'll also learn how to assess the impact of international events on countries and manage international relations. An international affairs specialization will make you qualified to work in government, international organizations, and nonprofits. You'll be able to pursue a career in international law, diplomacy, or international trade.
Career and Salary Information for Online Public Administration Degree Programs
You can expect a wide range of job prospects with an online public administration degree. Positions may include public relations, public health, social work, or government administration. Salaries in public administration vary depending on experience, education, and the specific job.
Here are the average salaries in the United States for some careers in Public Administration.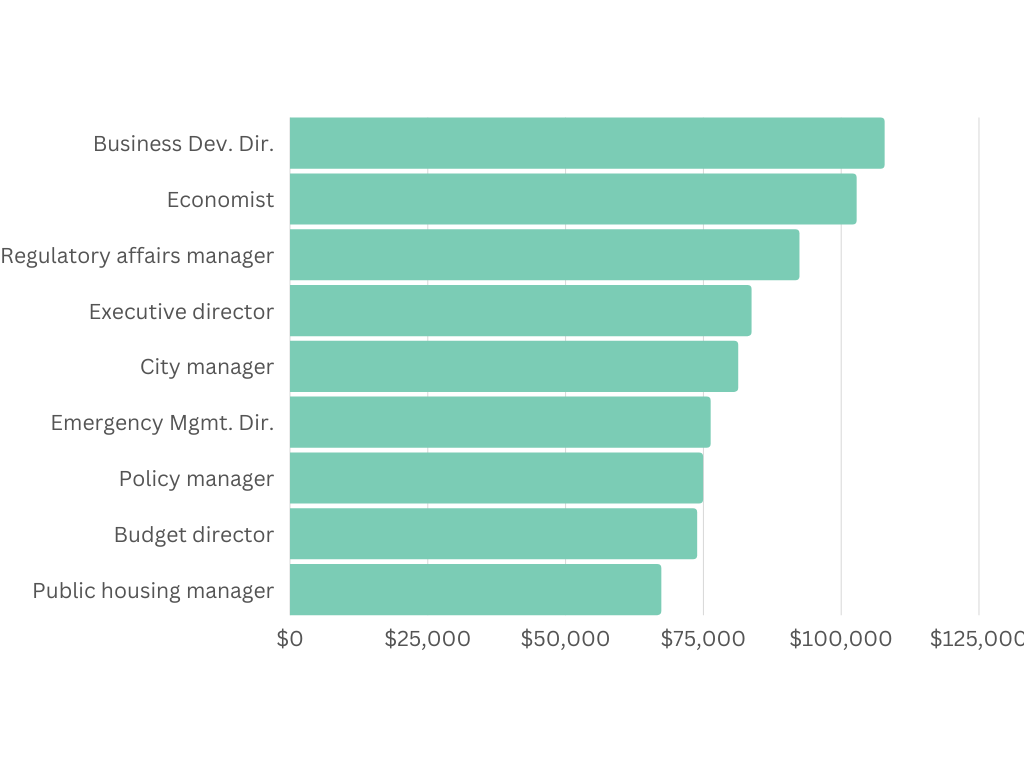 Maximizing Your Salary
If you want to maximize your salary, there are a few ways to ensure you get the most out of your education. Taking suitable electives can give you a competitive edge. Electives are essential to gain skills—such as data analysis or business acumen—that may be missing in your standard course schedule. These functional skills can give you an edge in the job market.
Internships are also a great way to gain experience and build your network. Interning in a public administration role will allow you to work in the field and develop your skills. You'll also be able to connect with other professionals, which can be invaluable for future job opportunities.
Networking is a great way to maximize your salary after graduation. You can build a strong network of contacts by attending industry events, joining professional associations, and using social media to connect with other professionals. This network can be a handy resource for finding opportunities and connecting with potential employers. You'll also want to stay updated with the latest trends in public administration. Keeping abreast of current events will make you more valuable to potential employers and can help you find the best job opportunities.
Curriculum and Courses for Online Public Administration Degree Programs
Core courses in public administration typically focus on the theory, research, and practice of public affairs. Some topics are public policy, finance, management, and service. They often include public relations, human resource management, public law courses, business, science, and mathematics.
Electives
Public administration programs offer elective courses that enable students to gain specialized knowledge and skills. Electives will cover topics such as urban and regional planning, healthcare administration and policy, public data analysis, and nonprofit management.
Professional Development
Public administration programs will include courses that promote professional development, such as project management, financial management, writing, and leadership. These courses provide students with the necessary skills to identify, analyze and solve public problems.
In addition, students will gain hands-on experience through internships and field placements. These experiences will enable students to apply their newly acquired knowledge and skills in real-world settings. With these resources, students will be able to develop their professional networks and gain an understanding of the public sector.
Admissions Requirements for Online Public Administration Degree Programs
Most public administration bachelor's programs require applicants to have a minimum GPA of 2.0 or higher. They must provide standardized test scores and official transcripts from any previous schools. SAT and ACT scores in the 50th percentile are acceptable for most programs, but more competitive schools will look for elite academic accomplishments.
For students pursuing a combined bachelor's and master's degree in public administration, admissions requirements may vary. Generally, students must have completed a bachelor's degree with a minimum GPA of 2.8 or higher, provide official transcripts from all previous schools, ad a statement of purpose outlining their goals and why they're seeking the degree. Additionally, some programs may require letters of recommendation from academic or professional references or a resume detailing the student's work or volunteer experience.
Letters of reference should include information about the applicant's academic and professional accomplishments and any areas of interest or expertise. They should be written by individuals who can speak to the applicant's qualifications and, specifically, their potential as a public administration student.
Many schools also ask for an admissions essay, which should demonstrate the applicant's interest in public administration and commitment to succeeding in the program. The essay should show evidence of the applicant's research and writing skills and ability to analyze data critically.
Accreditation for Online Colleges with Public Administration Degrees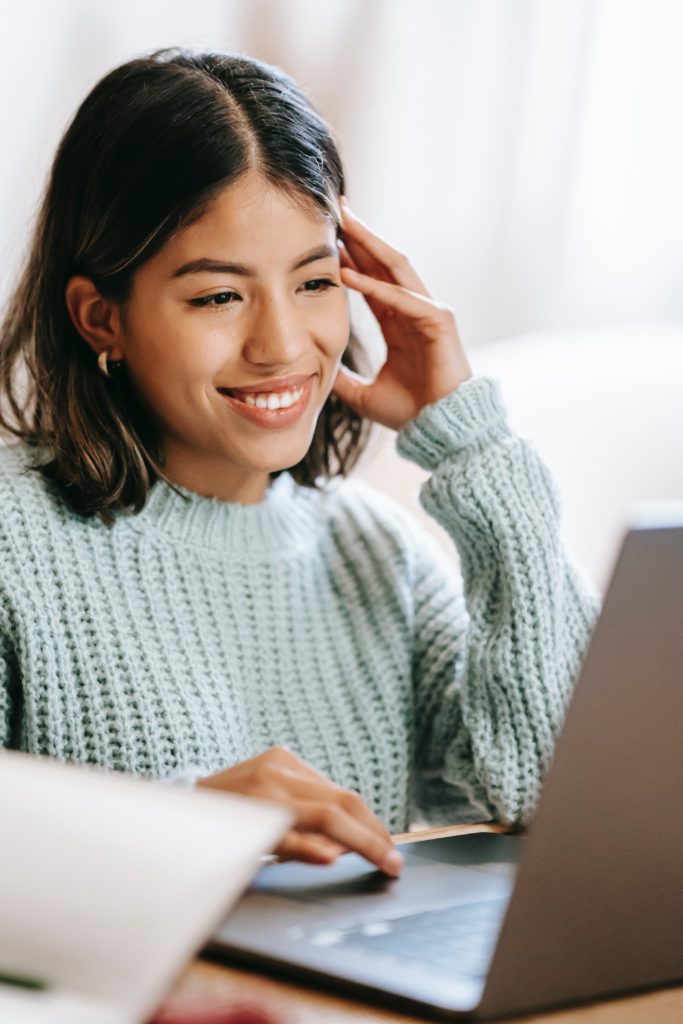 When looking for an online college, there are two types of accreditation. The first is accreditation for the school itself. Regionally accredited online schools tend to carry more weight than nationally accredited schools. This is particularly important if you want to attend a graduate school or if you want to access scholarships and grants through the federal government.
It is also best to consider industry-specific accreditation for programs and departments. The National Association of Schools of Public Affairs and Administration is the primary accrediting body for public administration programs. NASPAA accreditation is highly sought-after as it shows that a program meets the highest standards for public affairs and administration education.
According to NASPAA, accreditation involves a rigorous evaluation process that includes an in-depth review of the online program's curriculum, faculty, resources, and student support services. Accreditation also requires that the college demonstrate a commitment to excellence in public affairs and administration education. This ensures that the education provided is of the highest quality and is tailored to meet the needs of today's public administration professionals.
Financial Aid & Scholarships for Online Public Administration Degree Programs
Once you have identified the schools you're interested in, complete the Free Application for Federal Student Aid. The FAFSA is the primary source of financial aid in the U.S. and matches applicants with the appropriate funding options. You should complete the FAFSA even if you think you won't qualify for financial aid, as some schools use it to determine scholarship eligibility.
Many colleges offer their own institutional aid and scholarships, and some may partner with external organizations to provide students with additional resources. You can search for external scholarships—such as awards from philanthropic organizations—to supplement your federal or institutional aid.
Finally, contact the financial aid office at the school you're considering. They'll be able to provide specific information about their financial aid requirements and application processes. They can also offer assistance in completing the FAFSA and identifying additional resources for financial aid.
Academic merit is often a factor in distributing scholarships. Students who have a high GPA, demonstrate leadership abilities, or have a history of community service may be eligible for scholarships. Moreover, students who demonstrate financial need or hardship may be eligible for many types of aid, including scholarships and grants.
A scholarship's funding amount can vary depending on the organization offering the award. Some scholarships may be full or partial tuition awards, while others may offer a lump sum or a monthly stipend for the entire online degree program.
What Can You Do With a Public Administration Degree from Online Colleges?
With an online public administration degree, you'll be able to pursue a wide range of public service careers in private, government, or nonprofit organizations. Public servants' most popular jobs include public policy analyst, city manager, political scientist, budget analyst, and social service manager.
Public Policy Analyst
This profession studies public policy, advise, and assist government agencies. They research economic, legal, and social issues and evaluate their impact on public policy. They also develop strategies for implementing new policies and programs. City managers oversee the daily operations of a city or county government. They develop and enforce policies, coordinate budgets and personnel, and ensure efficient delivery of services.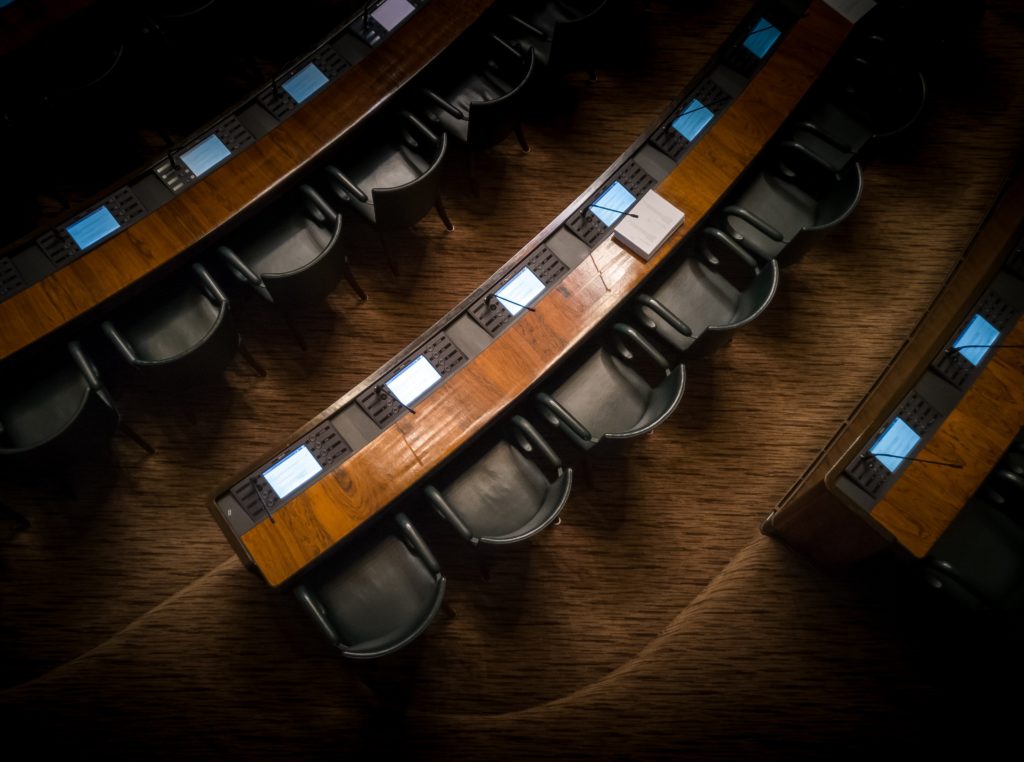 Political Scientist
Political scientists conduct research and analyze data to study governments' political actions, behavior, and systems. They use their findings to evaluate the effects of public policy and examine the role of government in society. Budget analysts develop and manage budgets for government agencies and nonprofit organizations. They analyze financial data and create budget reports and recommendations.
Social Service Managers
Social service managers work in nonprofit organizations or government agencies. They develop, administer and evaluate social service programs that assist vulnerable populations. They also provide services to clients, coordinate volunteers and staff, and ensure compliance with regulations.
An online public administration degree can also lead to careers in other sectors, such as research and academia. Public administration graduates can become researchers or professors in public administration, political science, and related fields. They can also pursue administrative positions in private corporations, consulting firms, and research institutes.
How Much Does a Public Administration Degree from Online Colleges Cost?
You can often complete an online bachelor's degree for less than the cost of a traditional, on-campus education. Online courses can be more affordable because they require fewer resources than conventional courses, such as laboratories, classrooms, and equipment. Rest assured that online students can access the same resources and materials as their on-campus counterparts.
Undergraduate Programs
When considering the cost of an online public administration degree, you'll need to factor in tuition, fees, and textbooks. Tuition can range from a few hundred to several thousand dollars per semester, depending on the school and program. However, the most expensive schools are relatively uncommon and tend to be very selective in their admissions. Many online schools also charge fees for technology, library use, and other services.
During your research, you should pay attention to each school's payment options, as some institutions allow students to spread the cost of tuition over multiple semesters. It's also a good idea to research the school's refund policy. This can help you avoid costly surprises. The average cost of an online undergraduate program in 2020 was between $38,496 to $60,593.
Graduate Programs
A one-year master's degree in public administration can range from $20,000 to $50,000, and a two-year program can range from $30,000 to $80,000. The cost of a combined bachelor's and master's degree program can range from $45,000 to $90,000. While these costs may seem steep, many online schools offer discounts for military personnel, veterans, and public servants.
How Long Does it Take to Get a Public Administration Degree from Online Colleges?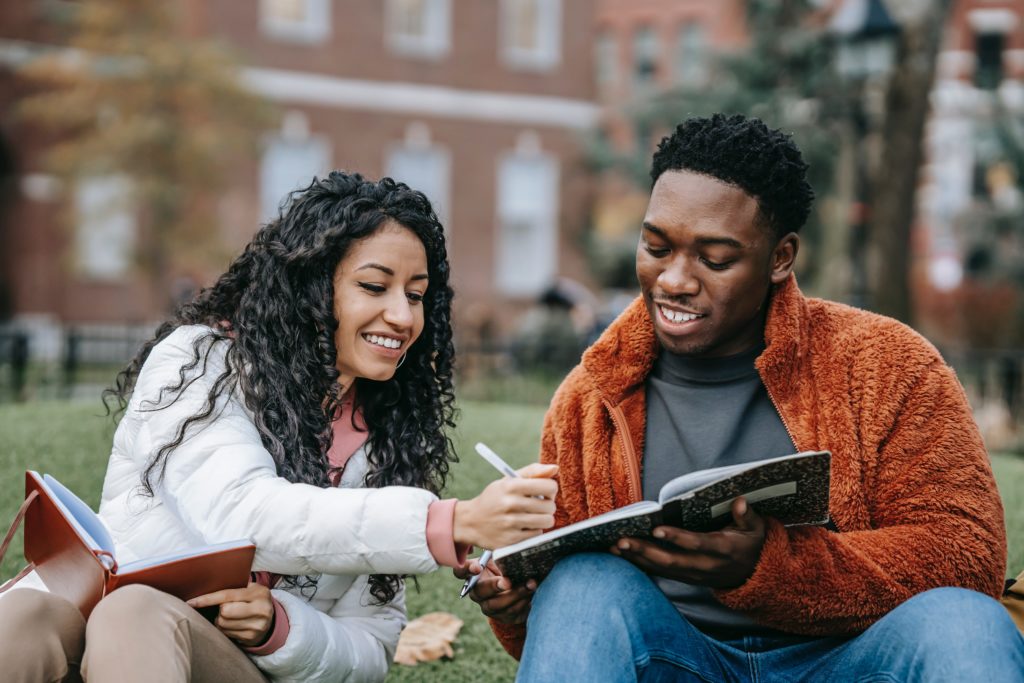 Online public administration programs can vary in length from a few months to several years. A typical bachelor's degree from a four-year university will, of course, take four years to complete. However, if you're attending a university that offers accelerated bachelor's programs, you may be able to finish in as little as three years. The time frame for obtaining a master's degree in public administration also varies. Depending on the university and program, it can take one to three years to complete a master's program.
Are There Affordable Online Public Administration Degree Programs?
Public schools typically offer lower in-state tuition rates than private schools. They also provide students the option of graduating early, which can reduce tuition costs. Furthermore, many public schools offer financial aid and scholarship programs, which can make them even more affordable than private schools.
In-state tuition rates are generally lower at public schools than at private schools. This is because taxes subsidize public schools, whereas private schools are funded by tuition and other sources such as endowments. Many public schools also offer additional discounts to in-state students, which can further reduce their costs.
In addition to minimizing tuition, there are other ways to reduce the cost of an online degree. One option is to take advantage of paid internships or stipends offered by the school. Many online colleges provide access to paid internships where you'll be able to gain experience while earning money toward your degree. Some online graduate programs will also employ students as teaching assistants, offering a stipend for tuition and living expenses.
Is a Public Administration Degree from Online Colleges Worth it?
When considering the cost-to-benefit ratio of an online public administration degree, you should evaluate the quality of the curriculum and the college's reputation. If the school isn't regionally accredited, the degree may not be worth the cost of tuition.
Another factor to consider is the type of career paths your degree will open up. Many government and nonprofit organizations hire only applicants with degrees in public administration, making it an essential part of the job search. According to the BLS, many employers offer higher salaries to applicants with degrees in public administration.
Salaries for people with degrees in Public Administration cover a wide range. If your end goal is public policy and social services, the national average salary is $47,000. However, if you want to be in city management or executive leadership, your salary average will be above $75,000. Know that Public administration will experience steady job growth in the coming years. Thus, an online program that fits your budget and schedule while moving you toward your career goals will be worth the investment.
10 of the Best Schools Offering Online Public Administration Degree Programs
Online public administration programs provide the necessary foundation for administrative work in the public sector and offer students the ability to specialize in specific areas of public policy. Students can find a variety of public administration degree programs from reputable schools to fit their individual needs and goals. We chose to feature the following online colleges because they are regionally accredited and offer exceptional online public administration degrees. The schools are sorted alphabetically.

The online public administration program at California Baptist University offers an interdisciplinary curriculum that combines public administration theory and practice with an understanding of government, economics, and public policy. Students will learn how to provide effective leadership in public sector organizations and develop the analytical skills necessary to become successful public administrators.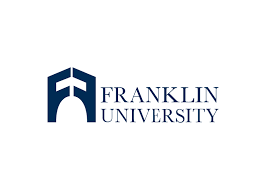 With a focus on problem-solving and effective communication, Franklin University's online public administration program is designed to prepare students for successful careers in the public sector. Students will learn about the principles of resource management, public policy, and public finance, as well as the various legal, ethical, and organizational aspects of public administration. They will also gain a comprehensive understanding of government functions, trends and processes.

Liberty University offers an online public administration program that prepares students to become practical and ethical public servants. In this online degree program, students will gain the necessary knowledge and skills to become responsible leaders in their chosen field of study. The program combines management, policy, and information systems courses to provide students with the necessary tools to succeed in their careers.

The online public administration program at Northwest University provides a comprehensive education in public affairs, including policy, budgeting, personnel management, and communications. Students will learn the importance of ethics and social responsibility in the public sector. The program is carefully designed to equip students with the knowledge and skills they need to become leaders in public, private, and nonprofit institutions.
Park University offers a comprehensive online public administration program focusing on public service and policy. The program covers topics such as public budgeting, policy, law, and service delivery, as well as providing students with the opportunity to participate in field experiences and internships. With its comprehensive curriculum and numerous opportunities for experiential learning, Park University's online public administration program is a highly sought-after choice.
Point Park University offers an online public administration program to prepare students for management roles in public and nonprofit organizations. It combines public policy, leadership, organizational behavior, and public finance coursework to give students the skills and knowledge they need to become effective administrators. The program offers a flexible online format and enough support to ensure students can succeed in their studies.

The online public administration program at Roger Williams University is a reputable option for public service students. Students will gain practical and theoretical knowledge and the skills necessary to work in public and nonprofit organizations. The program teaches students to develop, analyze and implement public policy with courses in budgeting, financial management, grant writing, and public advocacy.

St. Petersburg College is a student-focused school with an impressive online public administration program. It emphasizes public policy formulation and analysis, public finance, public management, and public law, empowering students to pursue public-sector careers soon after graduation. The curriculum is designed to prepare students for positions in federal, state, and local government and nonprofit organizations.

The University of La Verne offers a competitive online program for students serious about entering public affairs. The program is NASPAA-accredited and offers courses in public policy, finance, management, and applied research. It's designed to give students an understanding of the social, economic, and political forces that shape public policy and administration.

The online public administration program at the University of Maine at Augusta is a hands-on research program that specializes in producing competent public affairs professionals. Through this program, students can explore the many facets of public administration, such as policy analysis, administrative law, budget management, and research methods. The program is taught by renowned faculty with real-world experience in the field.
Getting your Public Administration Degree from Online Colleges
Online programs offer greater flexibility in course scheduling and can be more affordable than traditional programs. Additionally, online schools provide numerous resources and tools to ensure students graduate on time and land a job soon after graduation.
Many students have justifiable concerns about attending an online college. For instance, online students may miss out on the traditional college experience of attending classes in person and interacting with faculty and other students. Furthermore, online learning requires strong self-discipline and time-management skills. While these concerns are reasonable, they're often outweighed by the convenience and cost savings of attending an online school.
Wrapping Up
With so many online schools offering public administration degrees, you should thoroughly research your options before jumping into any program. From top-ranked universities to smaller, specialized colleges, each institution has established a reputation for its own unique features and resources. The best online school for you will depend on your educational and professional goals. Consider factors such as cost, course offerings, support services, and faculty when researching your choice. If you approach this decision carefully, you could get a world-class education for a bargain, and your career may provide a lifetime of exciting opportunities.
Additional Resources
2023 Guide to the Best Online Colleges for a One-Year MBA